2022 Best Restaurants in Plano
Our team has assembled the best eateries in Plano, Texas. You can see our methodology here.
Find a digital badge to celebrate your awesome accomplishment here, or contact us here if you'd like to request one as a sticker for your restaurant!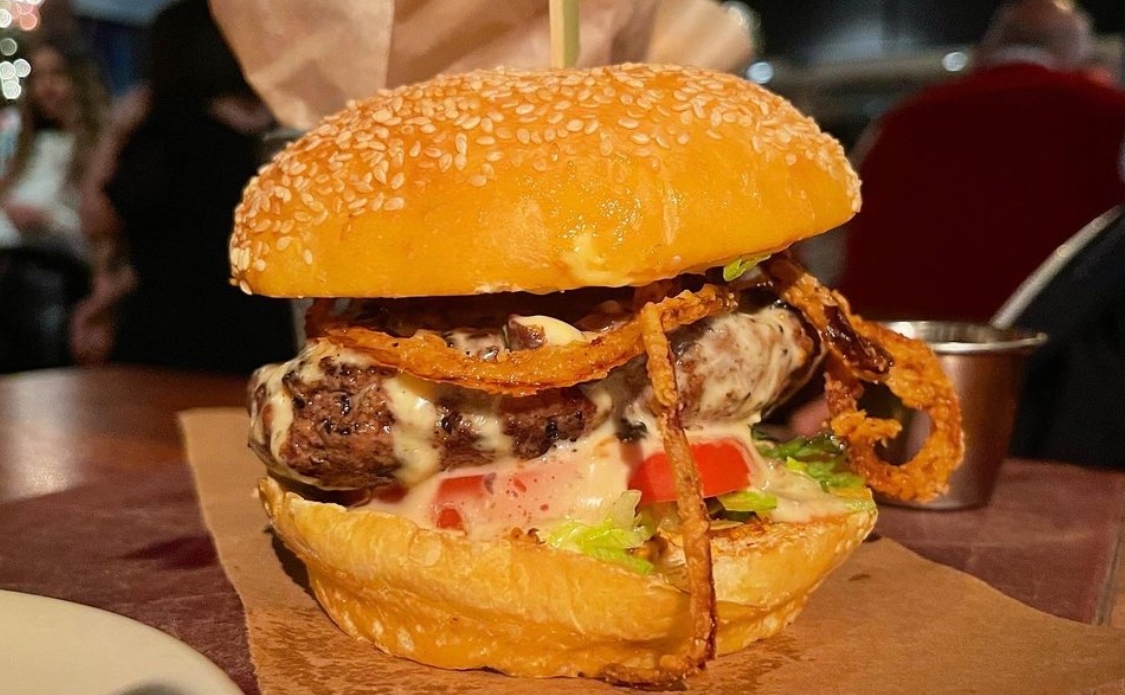 Try the: OMG Burger
Also honored in:
"We're serving up tasty farm-to-kitchen dishes & cocktails out of our from-scratch-only kitchen and bar. Microwave? Never heard of it. We use slow-cooking methods on our live-wood grill, smoker, and spit because food just tastes better that way.
We believe that local is a place as much as it is a way of eating. Everything on our menu is infused with and inspired by the local ingredients available each season. All of this goodness is served to you as you kick your feet up in our rocking chairs, dine at a fancy table, or relax out on our porch."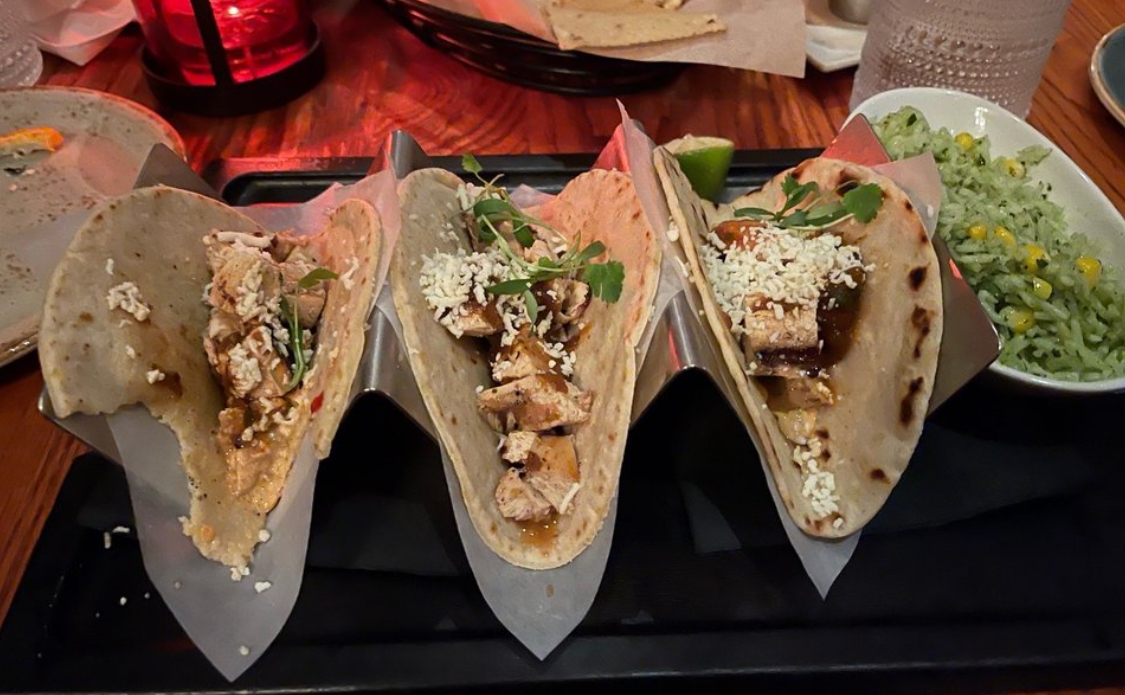 Try the: Chicken Tacos
Also honored in: 2021 Best Restaurants in Plano
"Sultry Latin Cuisine. A smart, stylish hacienda design meets the definitive southwest Tequila Library. We have redefined Latin dishes with bold flavor; created with locally sourced fresh ingredients. Discover unique small batch hand crafted cocktails and the intoxicating combination of local ingredients that are fresh and authentically Latin, a live wood grill and sultry Latin rhythms for the perfect Mexican comfort experience."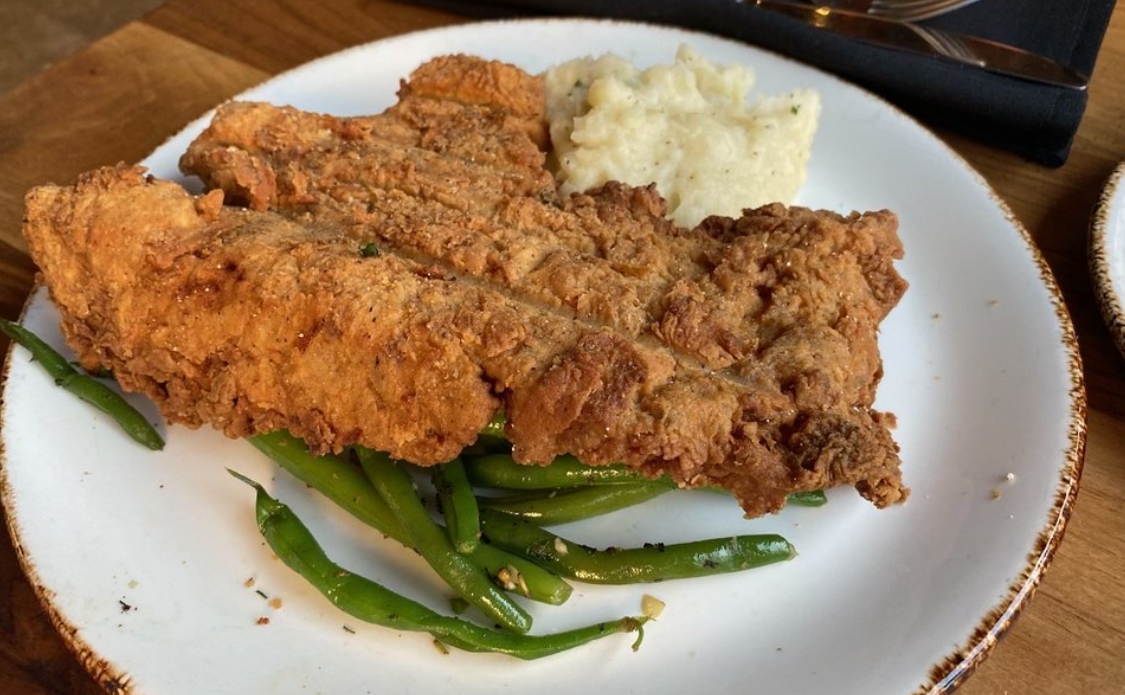 Try the: Chicken Fried Steak
Also honored in: 2021 Best Restaurants in Plano
"We live at the intersection of simple and sophisticated. Where hearty meets refined. Where low-key meets high note. We are part of the Texas story, you are a part of ours, and we invite you to take the journey through the Haywire experience."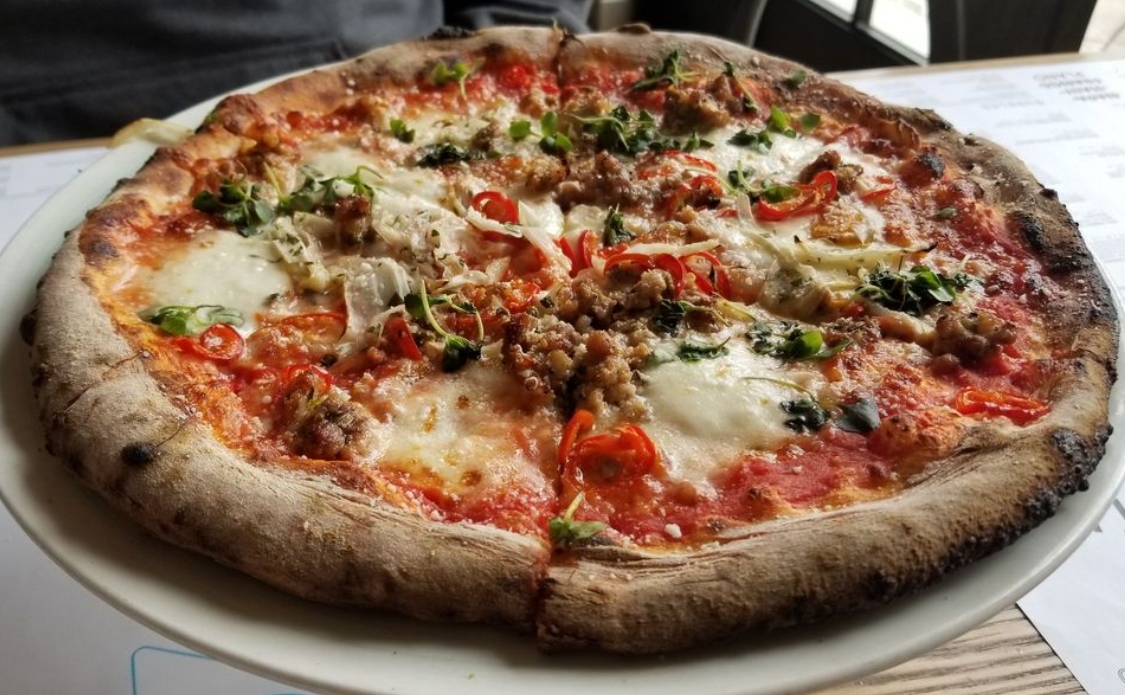 Try the: Spicy Sausage Pizza
Also honored in: 2021 Best Restaurants in Plano
"Because you want to unwind. Because Tulum is still eight months away. Because it might turn into a date. Because wine should be fun, not complicated. Because you don't need a reason at all. Great food and great wine go hand-in-hand, and at Sixty Vines we believe all of it tastes better together.
Come as you are and enjoy a new attitude about wine culture. It's time we focus on food first, with cuisine inspired by the wine country and an open kitchen that delights every sense. It's time to experience a better way to enjoy wine: on tap and perfectly selected to complement each dish. At Sixty Vines, we have the right pour for every palate. Because food tastes better with wine."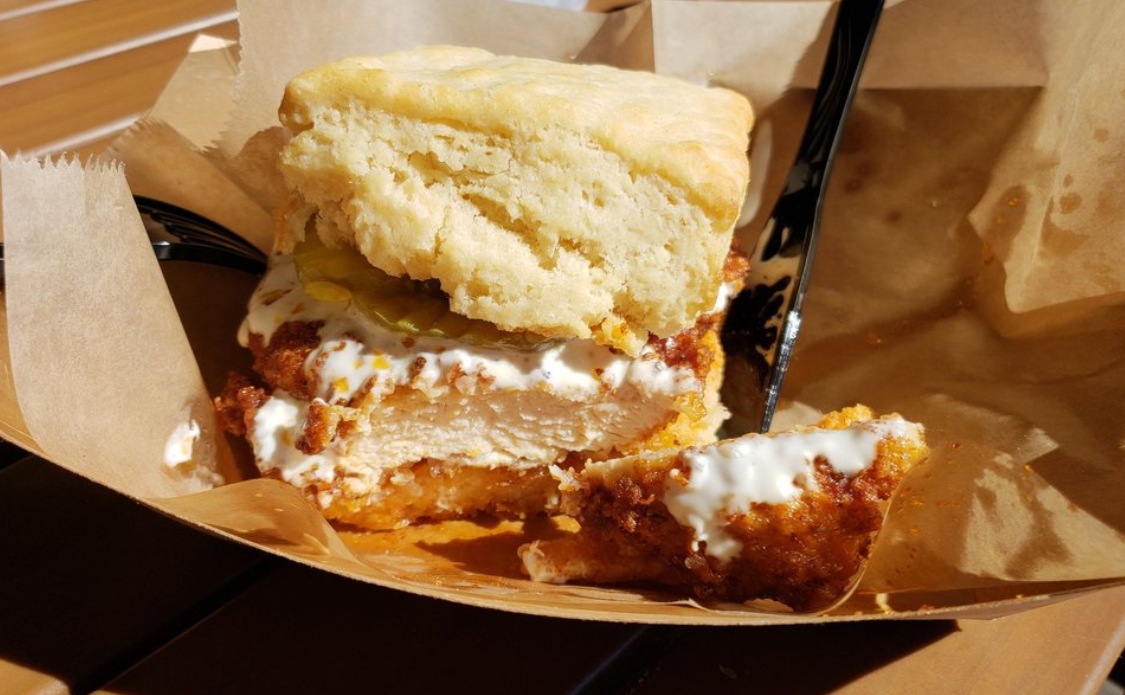 Try the: Hot Hot Chicken Biscuit
Also honored in: 2021 Best Restaurants in Plano
"In late 2016, Jake and Janie Burkett welcomed twin girls, Brycee Jo and Blake, into their family and began planning their lives as new parents. Their joy quickly turned to sorrow with the unexpected passing of Brycee Jo due to a severe infection. Needless to say, their world came crashing down around them.
Throughout the following weeks, family and friends gathered around the Burketts to help them navigate their grief. As is often the case, food played a pivotal role in their journey towards healing. Though simple comfort foods were a staple, one item kept recurring on the menu: Biscuits."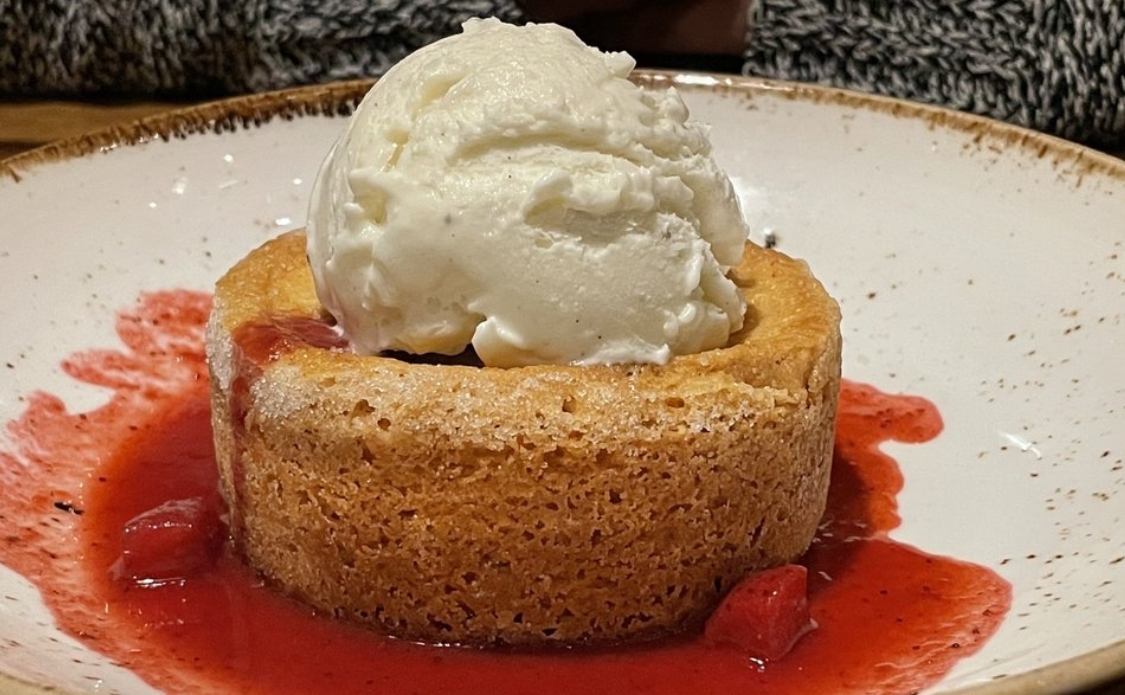 Try the: Butter Cake
Also honored in:
"We have a long-standing tradition of hospitality in the Simms family and have gathered the knowledge and traditions of three generations to create something we hope will be a special place for you and your family. As a kid, I treasured my time spent enjoying the Rocky Mountains and now, more than ever, I cherish the time I get to spend there with my family. I've always wanted to find a way to share that small mountain town vibe. Inspired by unplanned adventures, an enduring love of food and fireside conversations, Lazy Dog was created to do just that.
We have sourced ingredients from places and farmers we love and respect. Each ingredient we use is carefully picked and prepared. We make every meal by hand each day, including all of our sauces, marinades and dressings. We also have a seasonal menu, which is our ode to the current season, and where we celebrate Mother Nature's beautiful bounty the best way we know how. If you have any questions or feedback about our menu, please don't hesitate to share them with us here. I hope we will be your home away from home!"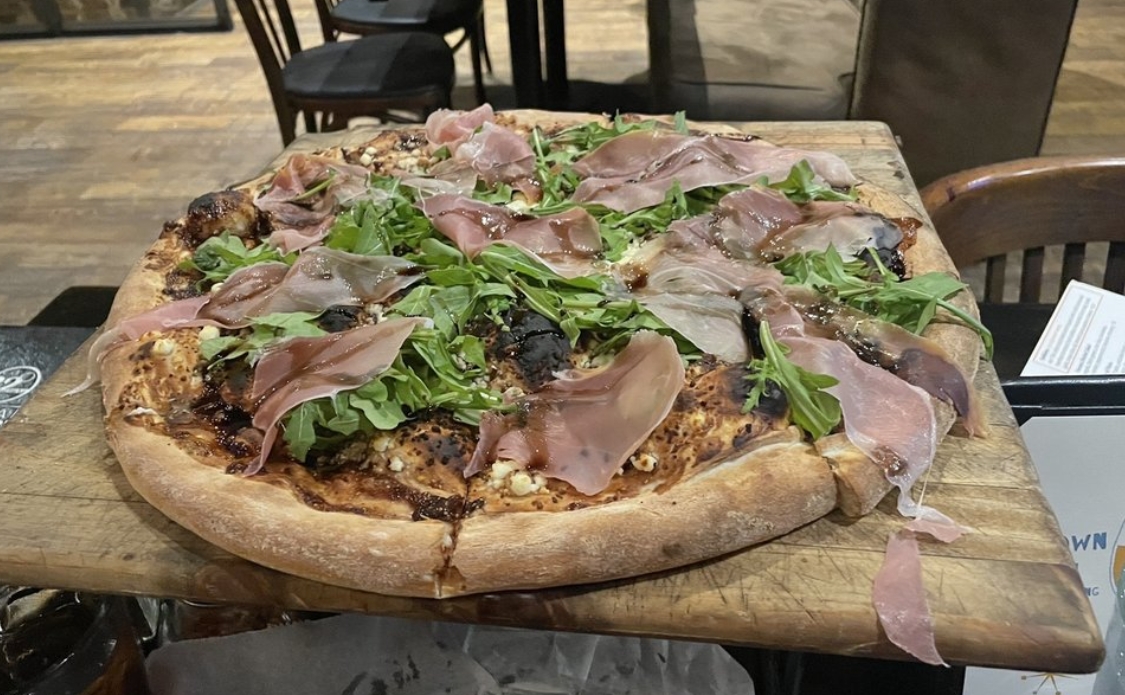 Try the: Urban Amore Pizza
Also honored in: 2021 Best Restaurants in Plano
"Urban Crust is a wood-fired Italian Pizza Restaurant and 32 Degree Rooftop bar located in Historic Downtown Plano. It offers authentic wood fired Italian pizza and a third floor ice bar that pours drafts at 32 degrees and shots at -5 degrees."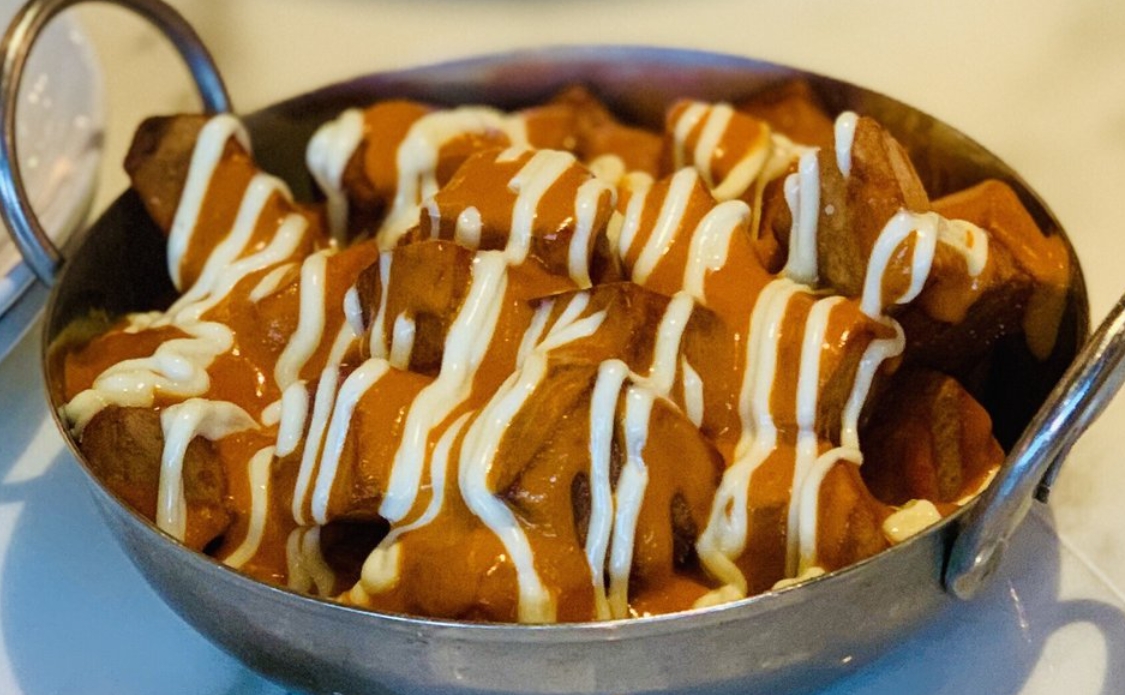 Try the: Patatas Bravas
"bulla began as the brainchild of carlos centurion, former owner of por fin and buzz-creating guru. he and his team of seasoned restauranteurs set out to create the kind of place that stirs the senses and stimulates the appetite. inspired by the famous gastrobars in spain, bulla was born.
it didn't take very long for this fun, casual eatery in the heart of coral gables to become one of the best spanish gastrobars in town. then in 2016, bulla opened a new restaurant location at the shops of downtown doral, spreading its passion for great spanish mediterranean food to another miami neighborhood.
why all the buzz? the bar and open kitchen design set the mood with an energetic vibe. the emphasis is on quality gastronomic creations made with the finest and freshest flavors. with tantalizing tapas, seasonal menus, hand-crafted cocktails, and an impressive wine list, bulla is where you go to indulge in a celebration of good taste."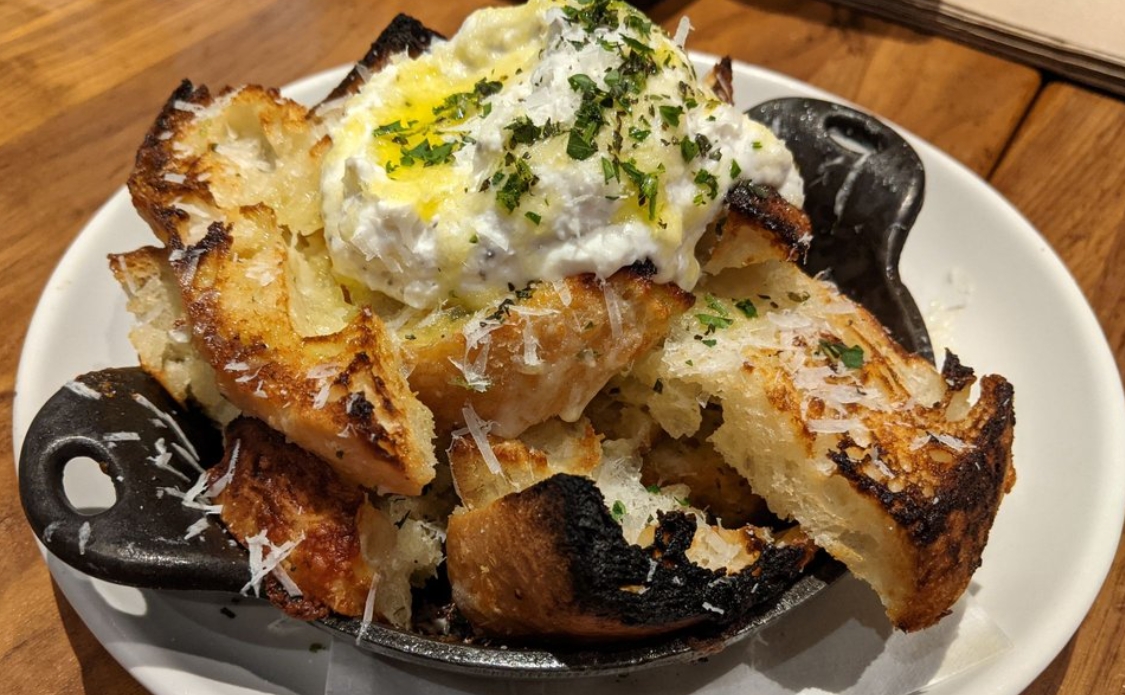 Try the: White Truffle Garlic Bread
Also honored in:
"At every one of our North Italia locations, our team is full of passionate and dedicated people who work hard every day to deliver the perfect handcrafted experience. We use only the best ingredients to create and serve consistently crave-worthy food, like our chef's choice daily pizza and fresh pasta made from scratch daily. To us, nothing is quite as satisfying as sharing a dish of handmade pasta and savoring every bite, sip, and moment with the people who matter most. From the warmth that draws you in, to the vibrant energy letting you know you're in for something special, the North experience invites you to indulge in not just what you taste, but what you feel."
Try the: Stuffed Mushrooms
"Seasons 52 is a comfortable and stylish fresh grill and wine bar offering a refreshingly balanced approach to dining. Here, guests can feel free to enjoy themselves knowing that any choice they make is one they'll feel good about. The menu changes with the season to feature ingredients at their peak of ripeness with over 50 varieties of vegetables, fruits, herbs and spices in the kitchen on any given day. Whole produce arrives and is kept 100% fresh, never frozen, and tender meats and pristine seafood are carefully sourced from family-run farms and fishing boats. Entrées like Cedar Plank-Roasted Salmon and Filet Mignon are cooked over an oak-fire grill or in a brick oven, without a fryer in sight, to be irresistibly flavorful and naturally lighter, and the Wine Bar offers 52 world-class wines by glass and signature cocktails crafted with premium, organic spirits. The Frank Lloyd Wright inspired dining room is open daily for lunch and dinner with extended hours on the weekends, and happy hour in the Wine Bar Mondays-Fridays. For parties and group functions, private and semi-private rooms are available, and an elegant Chef's table can be reserved for a more intimate gathering."