2021 Best Restaurants in Fresno
Our team has assembled the best eateries in Fresno, California. You can see our methodology here.
Looking for a badge to celebrate your awesome accomplishment? Find it here!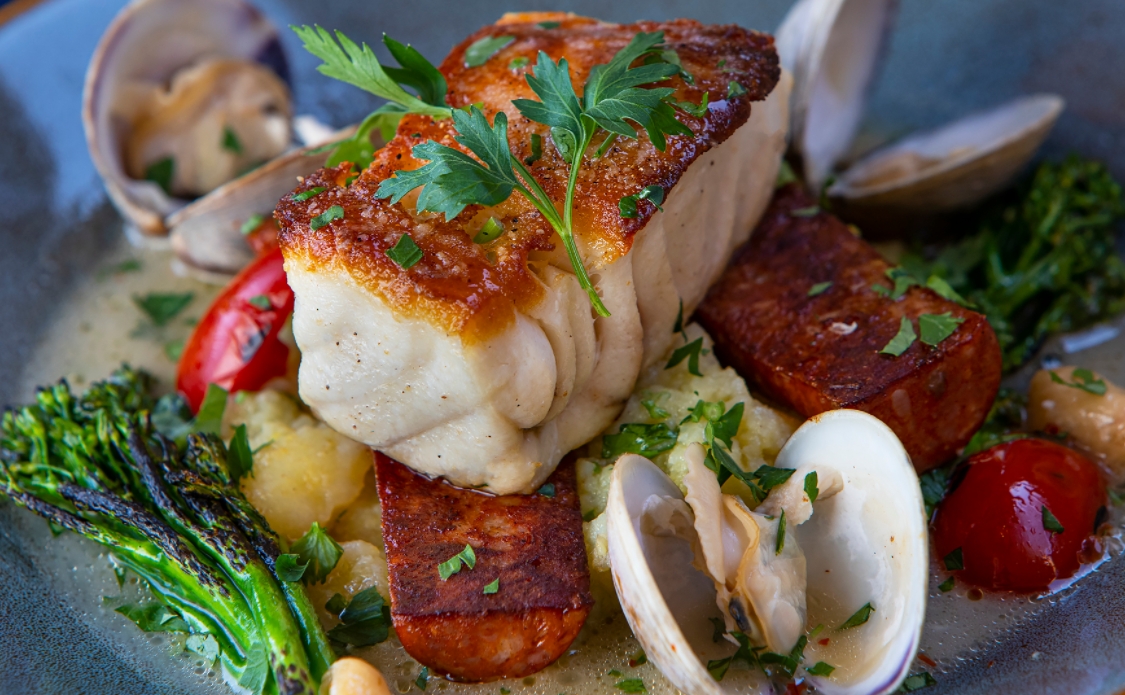 Try the: Clam Chowder
"We Have Developed A Fabulous Menu For You With The Quality And Flavor Of Food That Surpasses All Expectations.
Our Coastal Theme Is Represented By An Open Air Feel With Unique Roll Up Windows, Adirondack Style Booths, Santa Barbara Rock Columns And A Hand Crafted Wooden Boat In The Entry.
Our Goal Is To Exceed Each Guest's Expectations With A Memorable Experience…Every Time."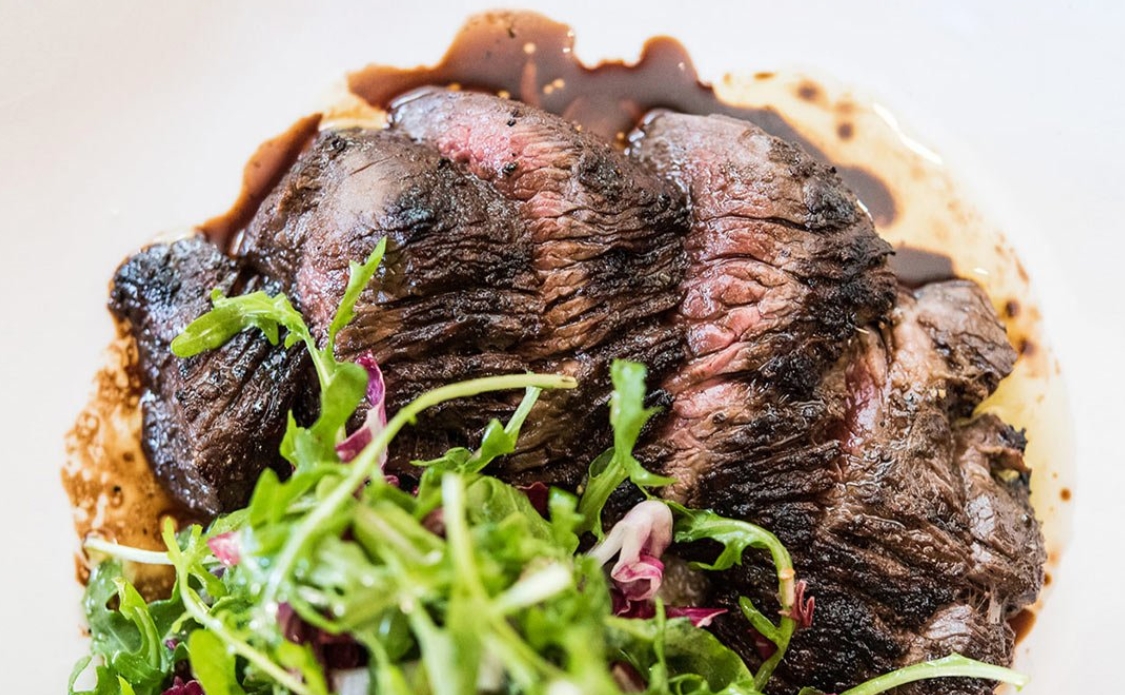 Try the: Kale Salad
"The Annex Kitchen is an Italian-Inspired restaurant influenced by the seasonal offerings of farmers throughout Central California. The cuisine seeks to reflect the rustic, ingredient focused cooking of regional Italy. The focus of the menu revolves around housemade pastas, grilled meats and vegetables from a wood burning hearth, and pizzas baked in our wood burning Acunto oven.
The full bar also draws inspiration from locally sourced seasonal produce in its development of modern crafted cocktails while also paying homage to the classics."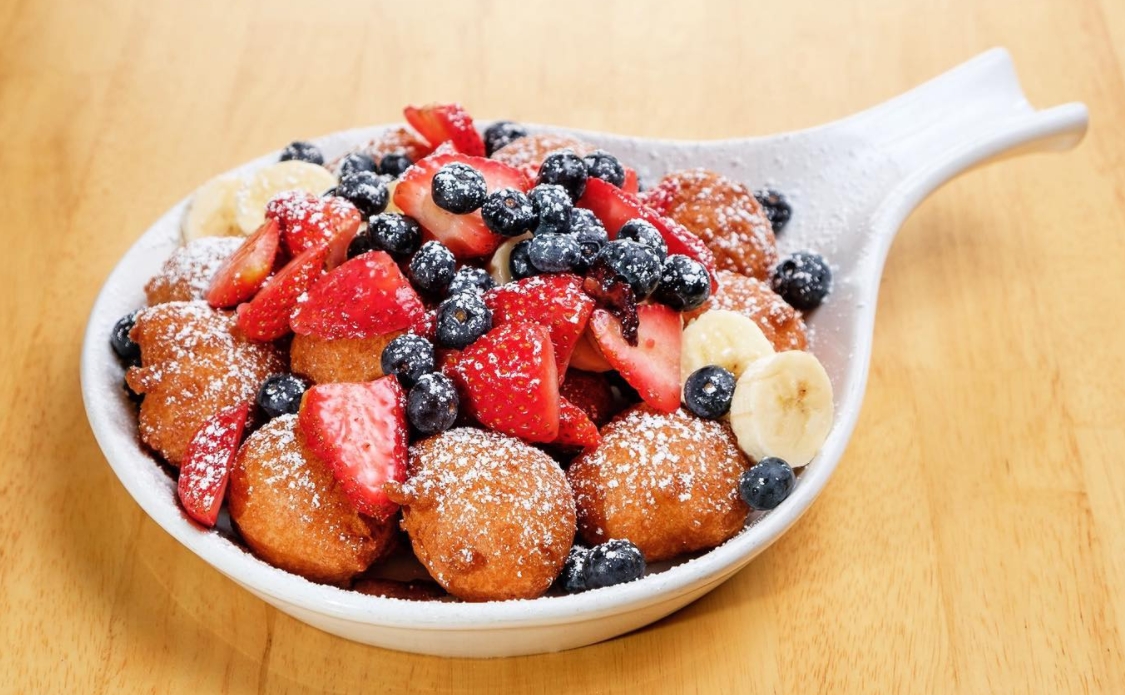 Try the: French Toast
"Long ago, Jeff thought it would be interesting to operate a unique little breakfast house wherein he could serve the type of food he loved to create in his home kitchen, like his coveted buttermilk pancakes and omelets. Today Batter Up Pancakes is the end result of that concept and has afforded Jeff the opportunity to replicate some of his special dishes just for you.
Batter Up Pancakes' pancakes are the cornerstone of the restaurant and they are the best pancakes on the face of the planet (or so we believe and have heard a few times)! What makes them unusual is they indeed are made from scratch and that means only the finest ingredients are incorporated in perfect balance. When real buttermilk, eggs, pure vanilla extract, and butter are married as a wet mix, that liquid is then gently folded into the secret Batter Up Pancakes dry mix to yield a pancake that elevates the definition of "pancake" to a new dimension. It's then up to you how you elect to consume your pancakes, as many options are offered for your creative genius to unfold. Any number of additives can be chosen from the extensive list of options provided, from fresh fruits to chocolate, to savory inclusions. Should you elect to complement your pancake with the finest possible Pure Maple Syrup, that option is available for you as well."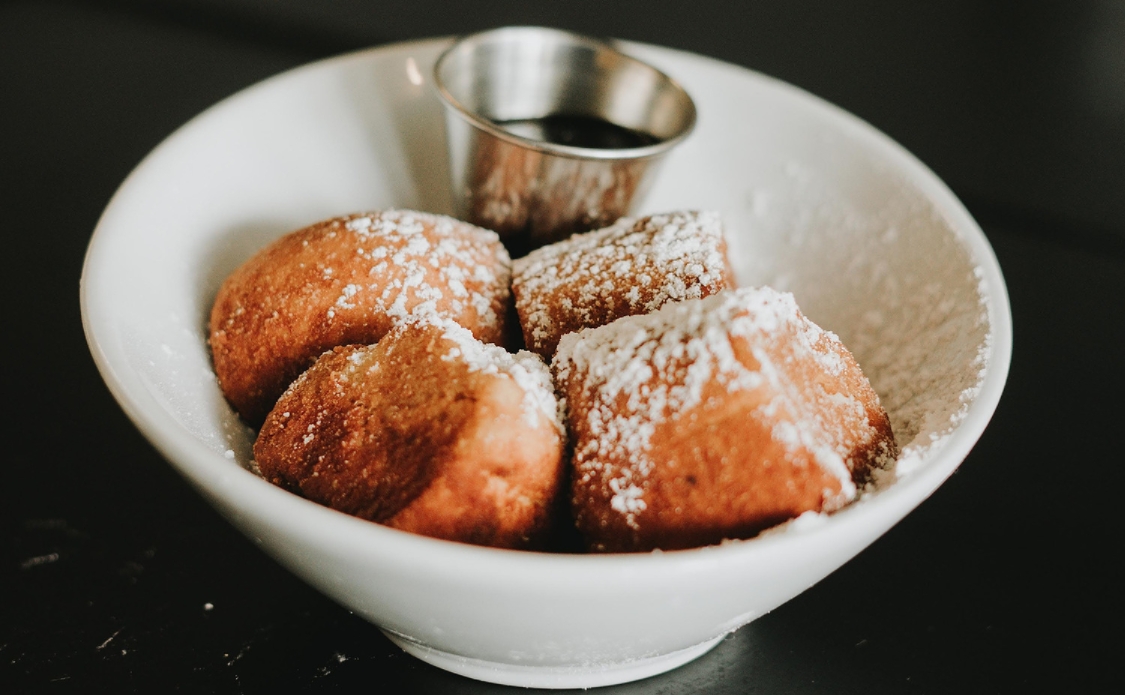 Try the: Eggs Benedict
"Benaddiction brings rockin' good food to Fresno by blending together two worlds:
We make real, fresh-made food. If we don't make it fresh we get it from someone who does! All of our sauces and meats are handmade in house and every meal is made to order from locally sourced vendors.
Benaddiction is a casual restaurant with table service. We are not "quick service" which is just a fancy way of saying fast food. At Benaddiction, we aim to give you a laid back enjoyable dining experience that makes it clear that you, the guest, are the most important person at the restaurant. Come on out to the Restaurant and remember what a restaurant experience should be.
Benaddicition is based on 3 simple rules: Family First, Always! Don't buy what you can make! And have fun in all things."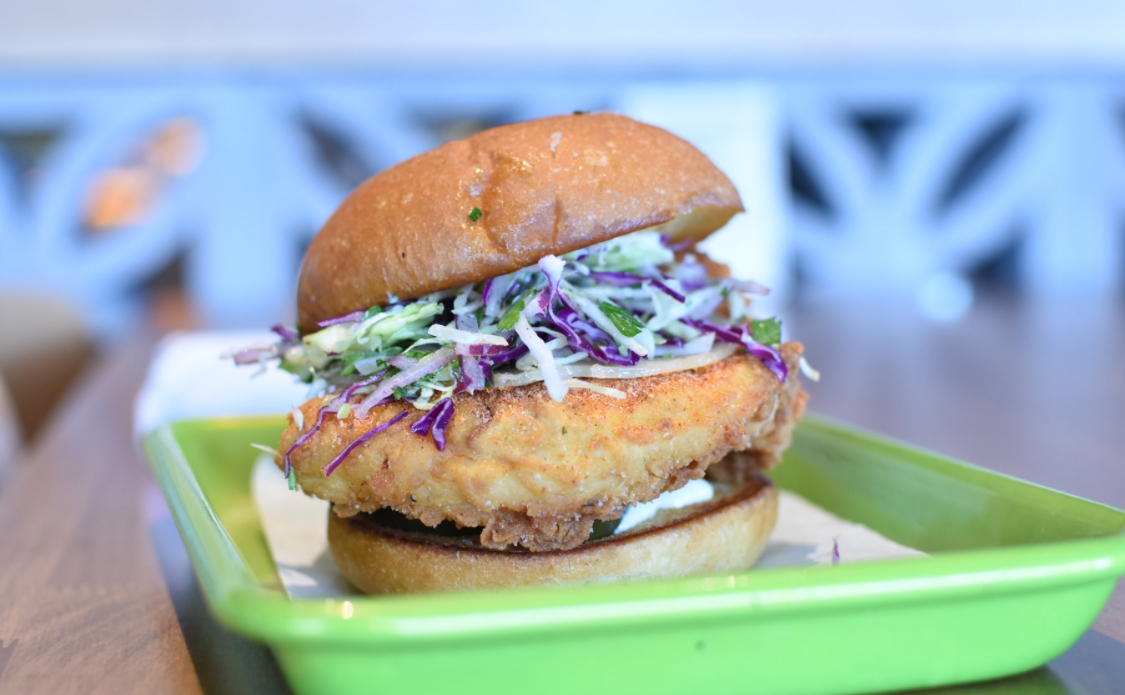 Try the: Tri Tip Sandwich
"At Heirloom, we set out to create a restaurant we would want to visit every day of the week. A place where food is creative but approachable, where service is warm and focused, and where the atmosphere is inviting, energetic, and fun.
We're a counter service restaurant – a casual spot for a quick sit-down meal, or to grab food on the go through our Heirloom app. We believe that no matter what you join us for, it should be delicious and paired with great hospitality."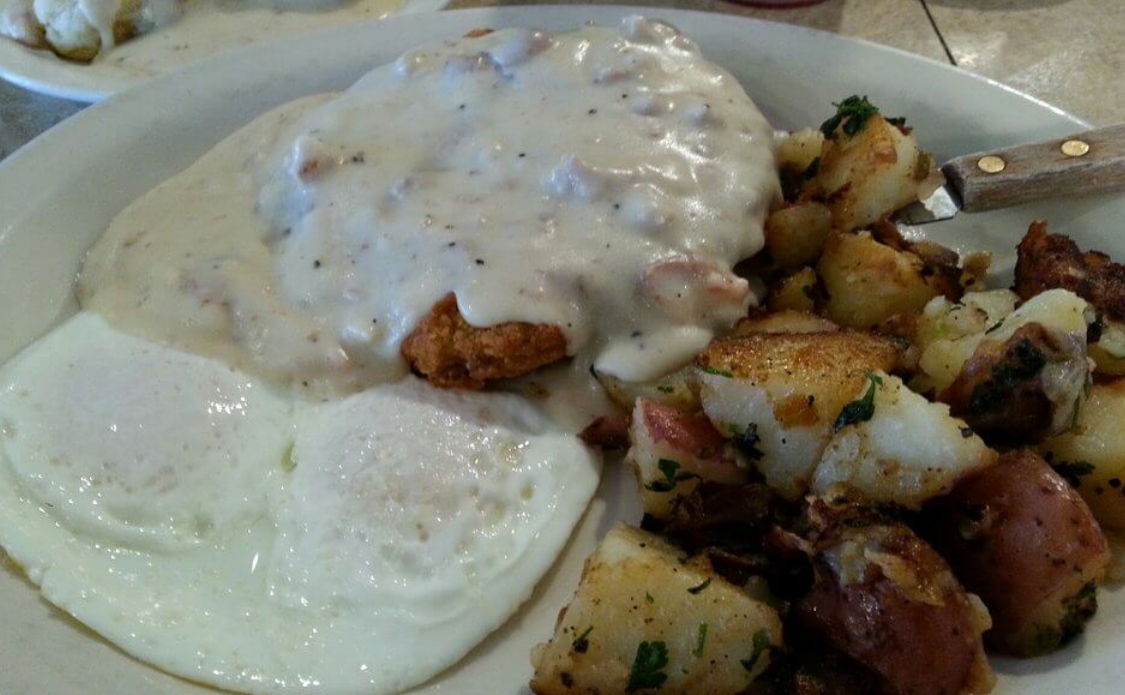 Try the: Eggs Benedict
"Buzzing eatery with bright decor serving hearty breakfasts, sandwiches & burgers."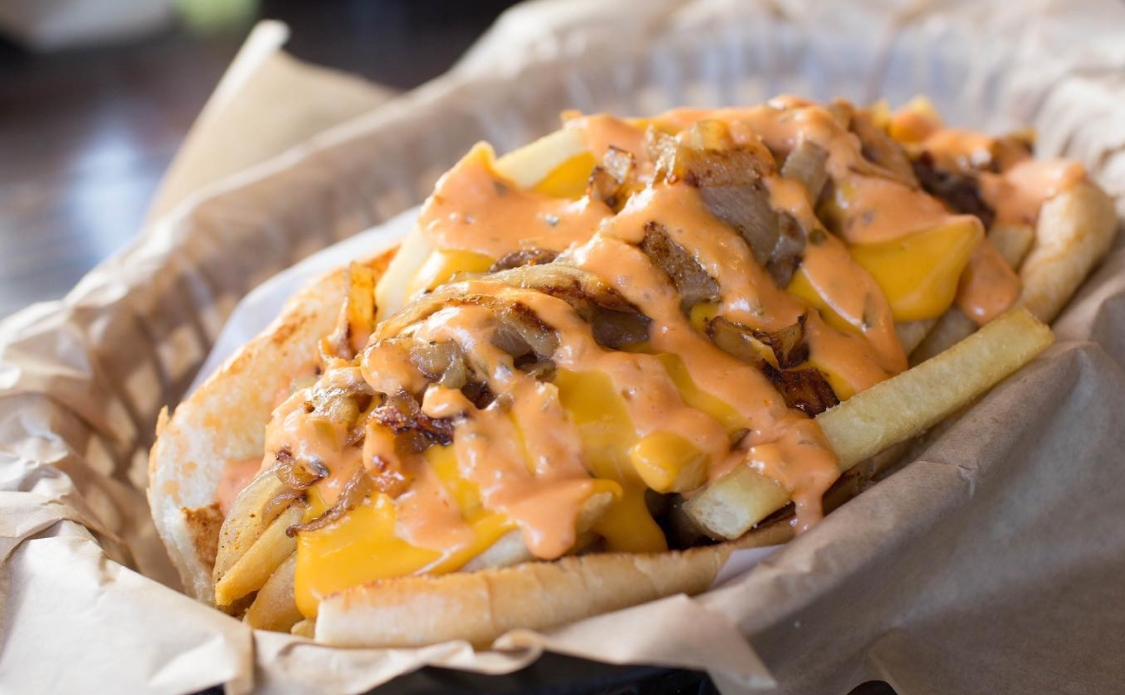 Try the: Hot Dogs
"Our menu is comprised of quality, fresh local ingredients delivered in a convenient way. Whether you are in the mood for fresh crisp salads or sausages stacked with all the fixin's, we've got you covered.
We built our menu around providing foods that are natural, delicious, and locally sourced. We offer fresh, handmade, nitrate, preservative, and mystery-meat-free sausages crafted by our friends at The Rue and Gwen Gibson Farm Market on Fresno State Meats Lab located in Fresno, CA, and our Chicken Sausages are from US Food."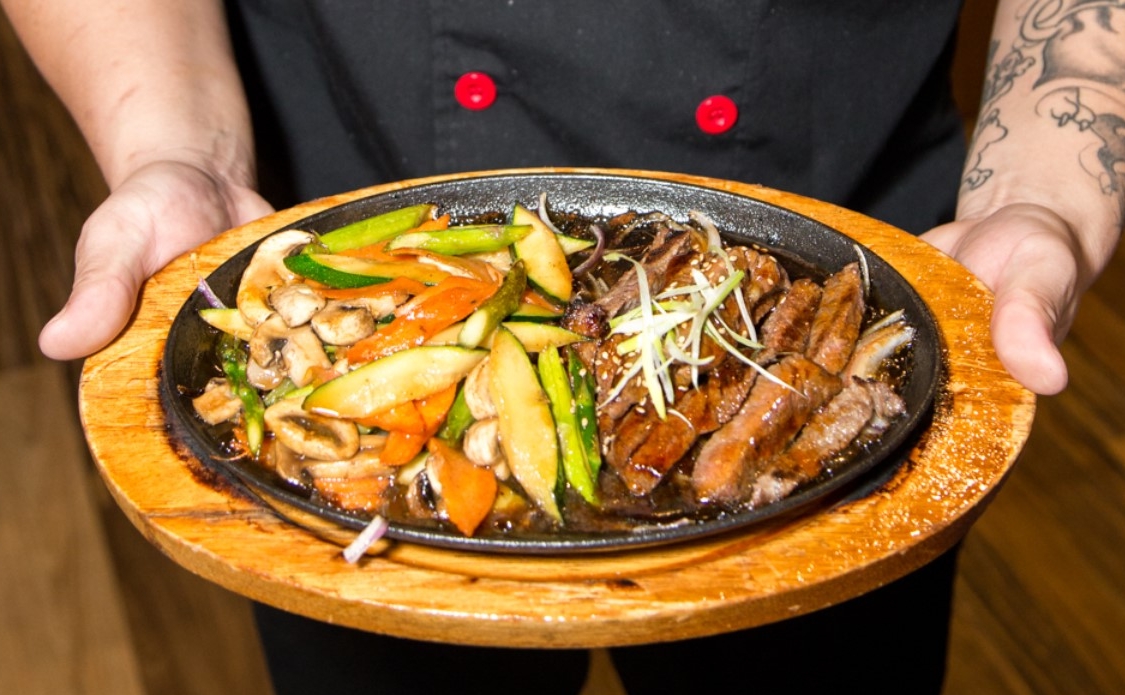 Try the: Filet Mignon
"Our mission as a Japanese restaurant is to deliver the highest quality Japanese cuisine that is valued fairly and delivered with friendly service in a unique environment.
Our name is the heart and soul of our restaurant. Oishi, pronounced O-EE-SHEE, is a Japanese word that means "delicious" and "Hino", means everyday. With this meaningful name, we strive to prepare the freshest & most flavorful dishes with the finest of ingredients all the while preparing it with striking presentation every day for each and everyone of our customers.
For the sushi lovers, our large variety of fresh and high quality fish are sure to impress."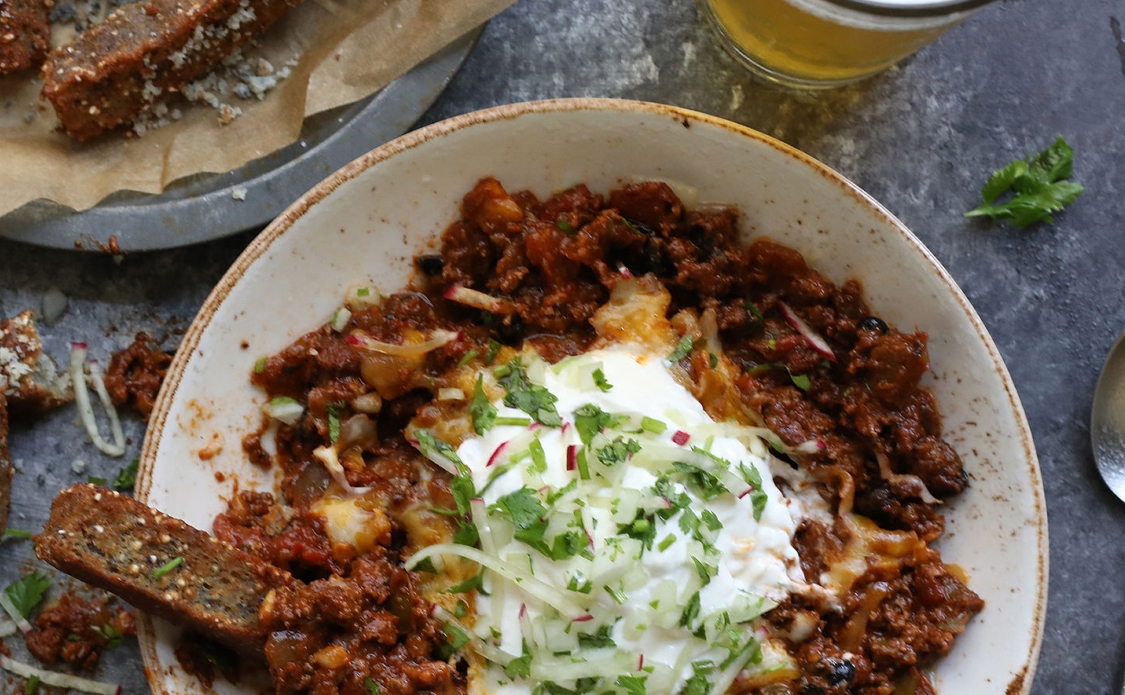 Try the: Crispy Deviled Eggs
Also honored in:
"We have a long-standing tradition of hospitality in the Simms family and have gathered the knowledge and traditions of three generations to create something we hope will be a special place for you and your family. As a kid, I treasured my time spent enjoying the Rocky Mountains and now, more than ever, I cherish the time I get to spend there with my family. I've always wanted to find a way to share that small mountain town vibe. Inspired by unplanned adventures, an enduring love of food and fireside conversations, Lazy Dog was created to do just that.
We have sourced ingredients from places and farmers we love and respect. Each ingredient we use is carefully picked and prepared. We make every meal by hand each day, including all of our sauces, marinades and dressings. We also have a seasonal menu, which is our ode to the current season, and where we celebrate Mother Nature's beautiful bounty the best way we know how. If you have any questions or feedback about our menu, please don't hesitate to share them with us here. I hope we will be your home away from home!"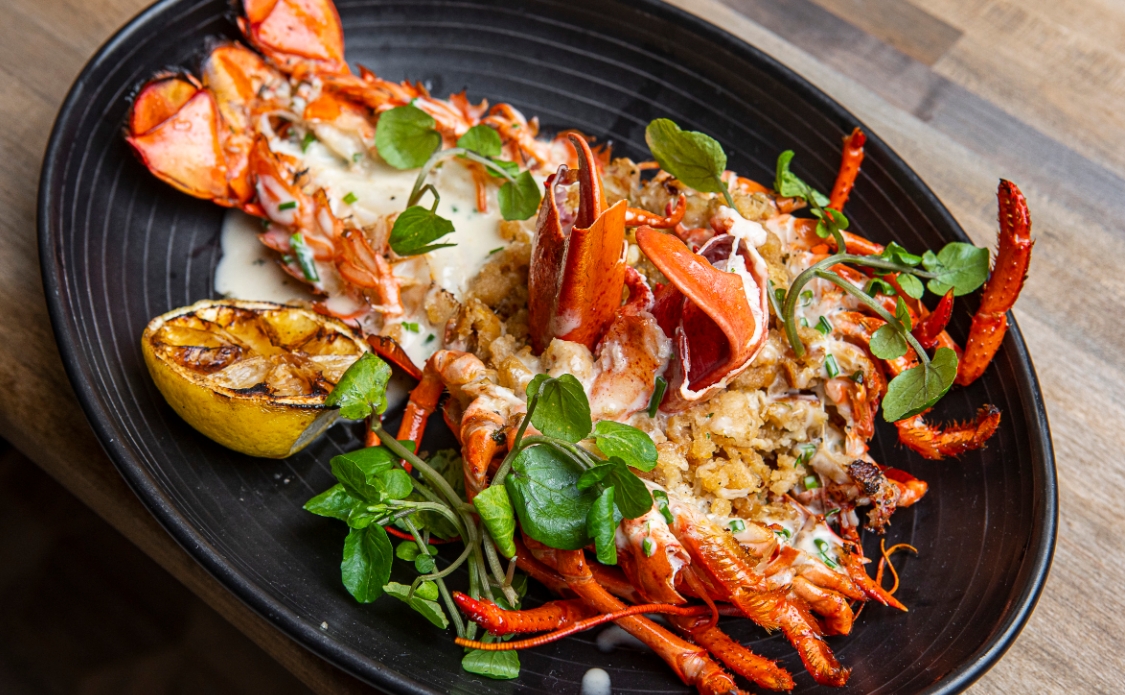 Try the: Ranch Steak
"The story of Yosemite and the connection with our Valley goes back to the historic logging days of the early 1900's. What we now call Shepherd was once the route traveled by the logs heading for the Sugar Pine Lumber Co. in Pinedale directly from the areas surrounding Yosemite. We love that we are able to reach back into a bit of history to create a Fresno restaurant that is as historic as it is right on que for today's dining experience. Fresno restauranteur Dave Fansler has brought together years of restaurant experience and hospitality to create a truly unique vibe, only Yo Ranch!"