2021 Best Restaurants in Arlington
We've gathered the very best spots to chow down in Arlington, Texas. You can see our methodology here.
Looking for a badge to celebrate your awesome accomplishment? Find it here!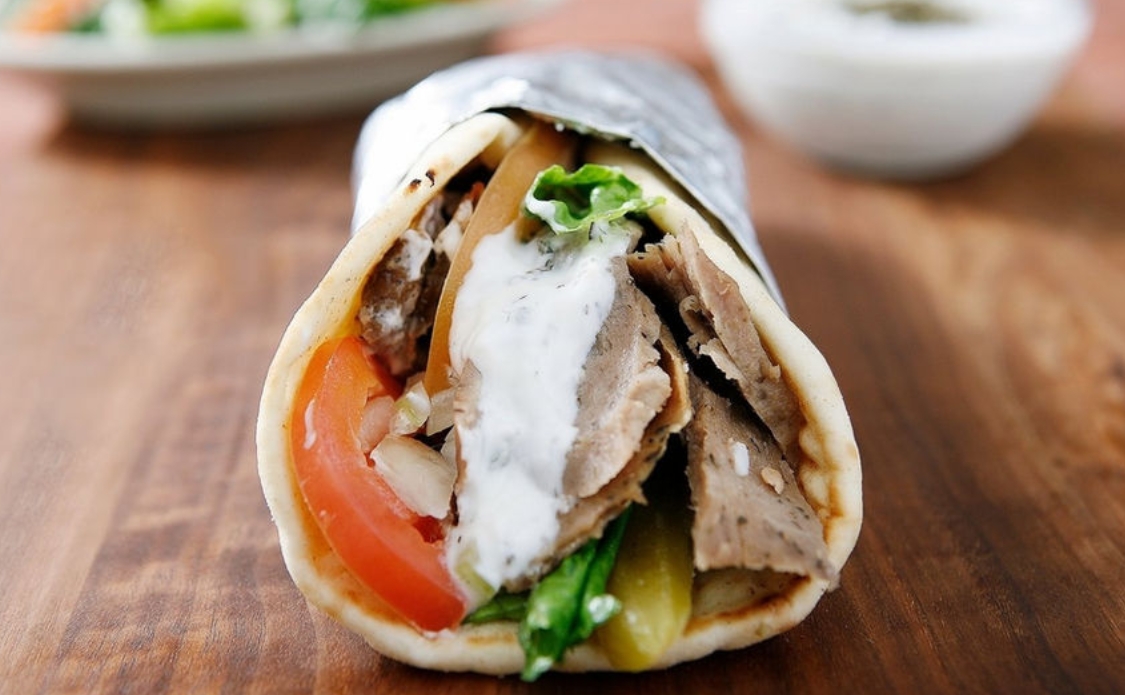 Try the: Baklava
"Prince Lebanese Grill has been family owned and operated since 1989. Here at Prince we preach family, community, and hospitality. Our food and friendly service is how we show customers our hospitality. We pour our hearts into everything from our crispy light falafels to our spicy shawarma plates. We don't need fancy decorations or a white table cloths for a candle lit dinner, at Prince our food speaks for itself. Francis Kobty aka "The Prince" came to the United States in 1979. After years of being dubbed "the world's pickiest eater", he decided to open up his own shop. The concept of Prince was born with the philosophy of using the freshest, high quality ingredients. Our portions are as big as our Texas spirit. In 2007, Prince moved to an old converted Sonic, changed up the menu to add some of his moms secret recipes and the legend was born. The cuisine even attracted the likes of Flavor Town Mayor Guy Fieri, who featured Prince's famous rice recipe on his cooking show, Guys Big Bite. Prince was also featured on Diners, Drive-ins and Dives on Food Network and hasn't looked back since."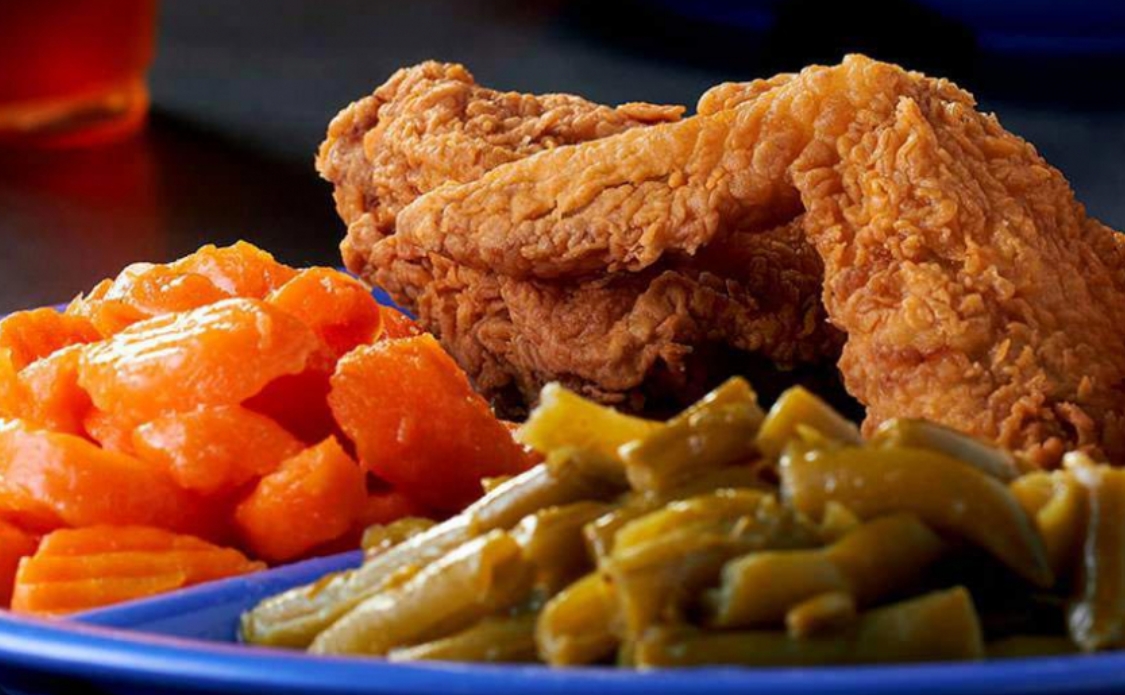 Try the: Fried Chicken
"The Babe's Chicken Dinner House in Arlington opened in November of 2010.
This Babe's Chicken Dinner House is located right next to the Arlington Music Hall, which opened in 1950 and still features the original theater marquee. Since 1974, the theater has featured Johnnie High's Country Music Revue every Saturday night. Johnnie High's show has opened the door for many successful singers including LeAnn Rimes, Steve Holy, Lee Ann Womack and many others.
The patio waiting area walls are built out of petrified wood. Not only is it hard to find but it's also expensive. This very heavy rock often sells for $1 a pound. The petrification of wood is possible in a few hundred years.
In the center of the dining room you can't miss our 9 foot neon café sign featuring a cowboy on a horse, twirling a lariat above his head. This sign stood above the Corral Café in Dumas, Texas, during the '40s and '50s. Dumas is located in Moore Country, towards the top of the Texas panhandle."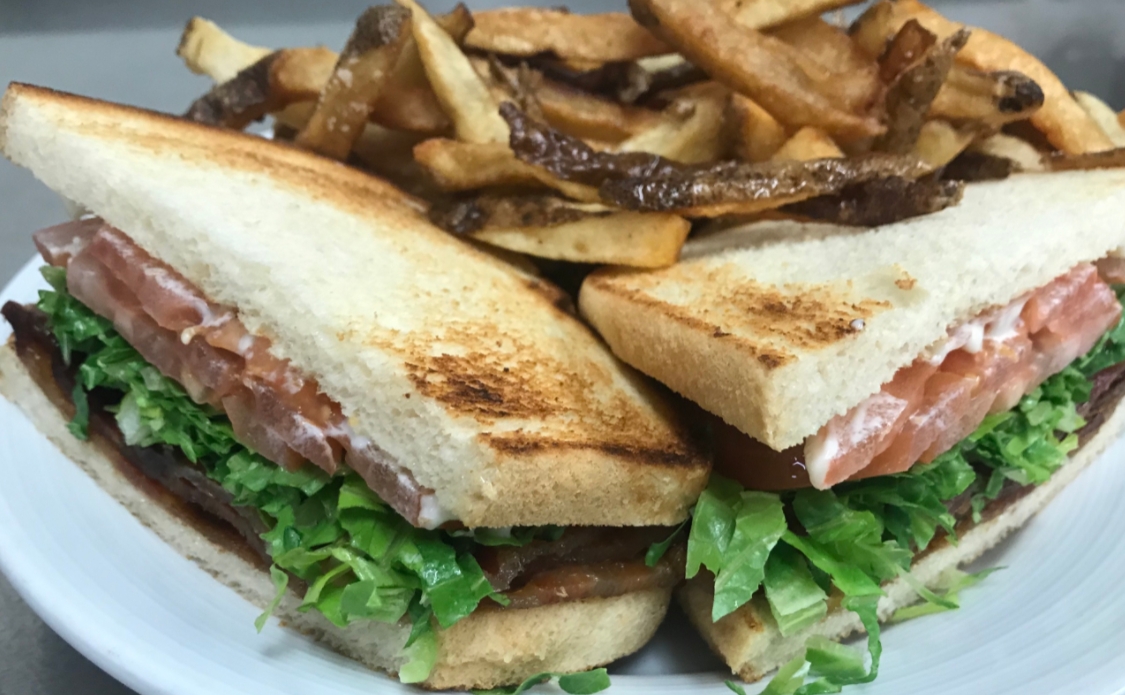 Try the: Mac N Cheese Crackaroni
"We are not a fast food restaurant and pay attention to our ingredients and the quality of those ingredients. We strive for local ingredients and offer an array of natural cane sugar sodas. From the beverages to the ketchup we buy items without High Fructose Corn Syrup and Breads that are free of Dough Conditioners (the same ingredients that Yoga Mats and Flip Flops are made of) unlike other sandwich shops and fast food restaurants. We care about what you put in your stomach and strive to offer locally made products."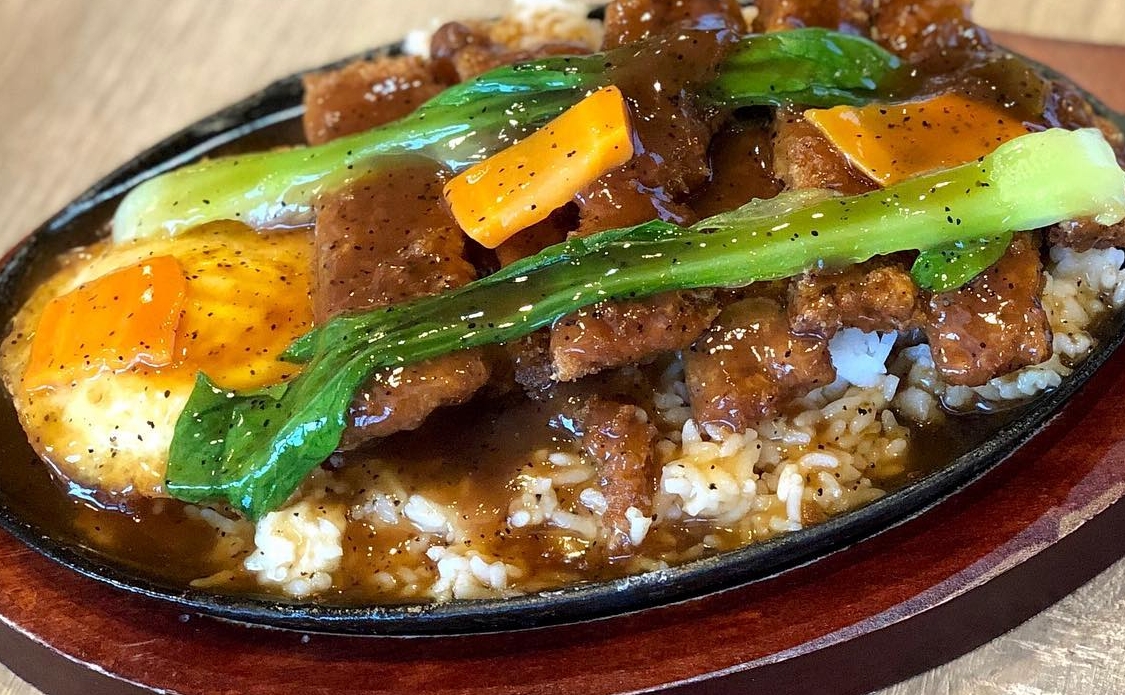 Try the: Popcorn Chicken
"Cozy cafe for a range of boba teas & Asian dishes from Singaporean noodles to Chinese fried rice."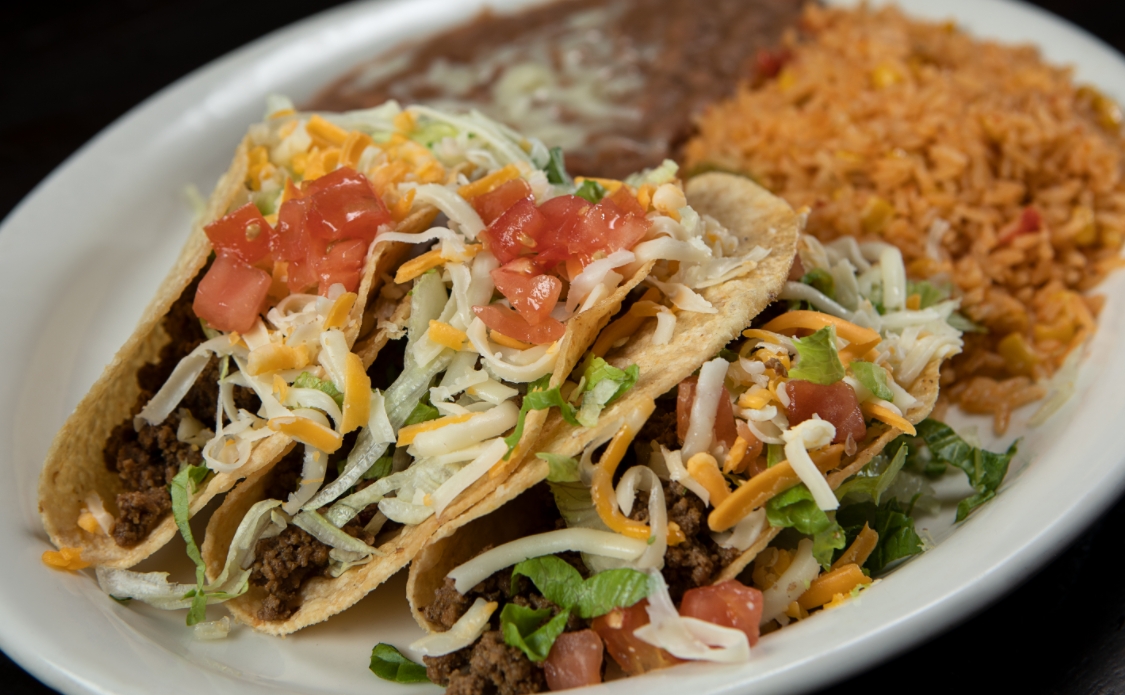 Try the: Queso
"It was 1971, and Mariano Martinez had just opened his first restaurant. It was an instant sensation – unfortunately! "We couldn't make our margaritas fast enough," remembers Mariano, "And our bartenders? They were just trying to keep those blenders going and the customers from doing the same!"
After many sleepless nights, Mariano stopped for coffee in his neighborhood 7-11. As he watched a Slurpee machine go round and round, his own wheels started turning. An old soft-serve ice cream machine, his father's secret recipe and a whole lot of tinkering (and taste-testing!) later, the first Frozen Margarita Machine was born in Dallas, Texas.
The rest, of course, is history – literally. Mariano's original frozen margarita machine was inducted into the Smithsonian's National Museum of American History in Washington, D.C. in October 2005."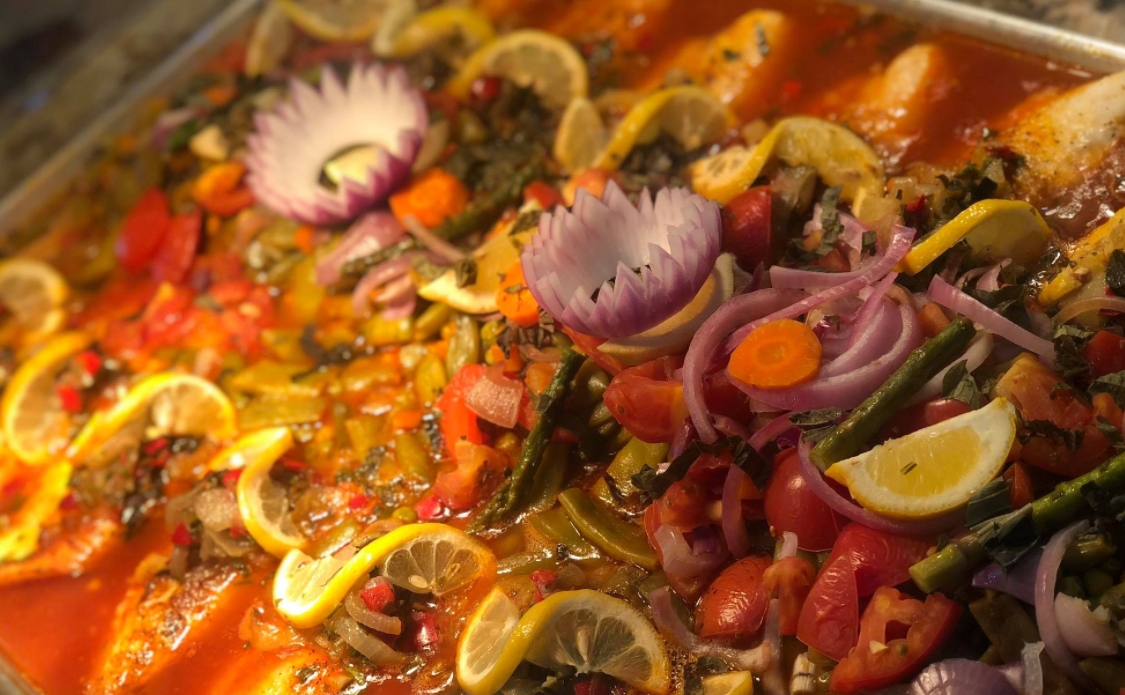 Try the: Gyro Meat
"Andalous Mediterranean Grill is a neighborhood favorite in the Dallas area. Our original location in Las Colinas, which opened in 2012, continues to be a popular destination. Our stores in Arlington and Richardson have also greeted crowds with our delicious Mediterranean dishes.
Twin chefs, Sam and Wassim, spent years operating their family's award winning restaurants and now bring together their expertise through the Andalous Mediterranean Grill chain of restaurants. After years of training and cooking from their mother's secret recipes, the brothers have learned the traditions of countries bordering the Mediterranean Sea.
The twins have brought a new twist to the old traditions with decadent dips, warm handmade bread, charcoal cooked kebabs, and tempting desserts. The diverse menu offers a variety of choices for any low calorie, low carb, or vegetarian diet."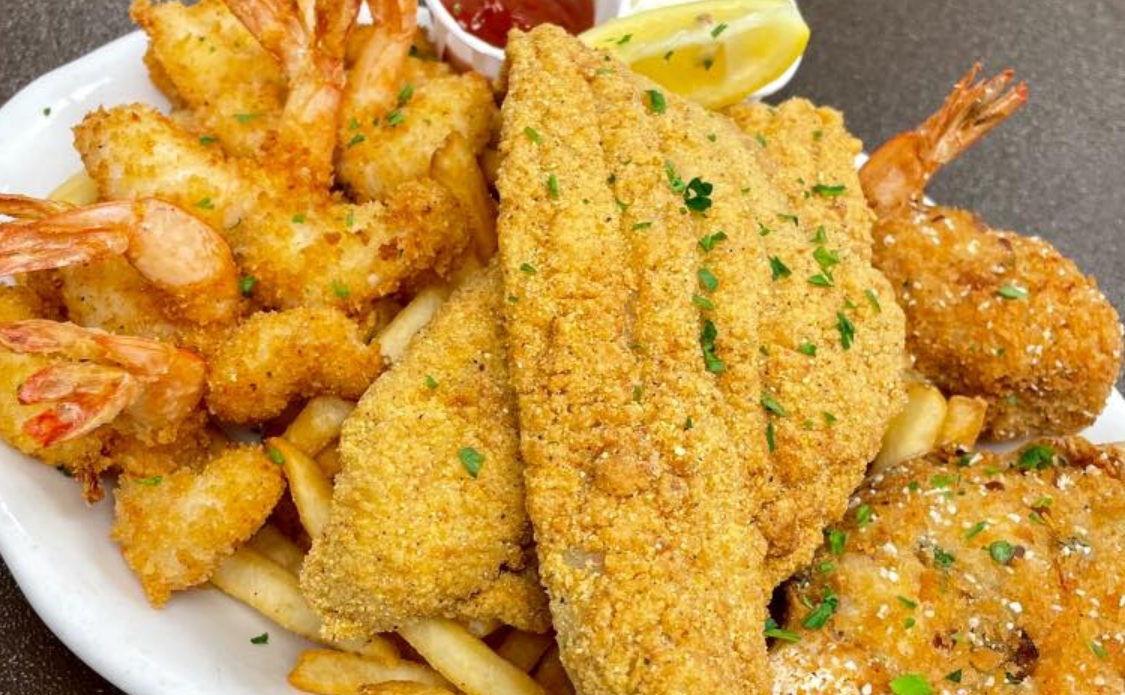 Try the: Jumbo Lump Crab Cakes
Also honored in:
"Pappadeaux Seafood Kitchen is the largest concept in one of the largest family-owned and operated restaurant companies in the United States. The Pappas family of restaurants offers many different cuisines and traditions, but common to all is an obsession with quality food and superior service that's reflected in every aspect of the Guest experience. Pappas is a respected leader in the competitive restaurant industry. The Pappas philosophy hasn't changed much over the years. The drive still comes from a passion for excellence, a focus on innovation and attention to detail and quality in everything we do."
Try the: Spicy Miso Ramen
"Piranha Killer Ramen is a casual Japanese restaurant in Arlington offering brunch, lunch, and dinner. Come in and savor our signature desserts, meet with friends, or have a quick bite in a hip atmosphere. Call us or come in to inquire about making reservations, catering, takeout, or our vegetarian choices."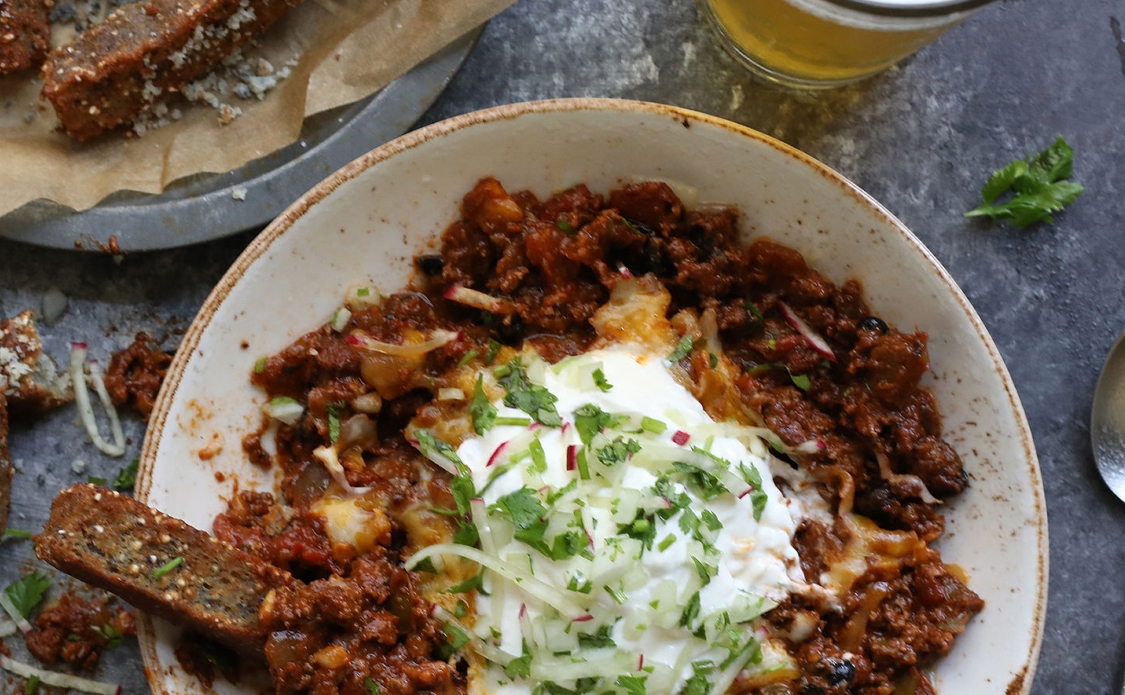 Try the: Crispy Deviled Eggs
Also honored in:
"We have a long-standing tradition of hospitality in the Simms family and have gathered the knowledge and traditions of three generations to create something we hope will be a special place for you and your family. As a kid, I treasured my time spent enjoying the Rocky Mountains and now, more than ever, I cherish the time I get to spend there with my family. I've always wanted to find a way to share that small mountain town vibe. Inspired by unplanned adventures, an enduring love of food and fireside conversations, Lazy Dog was created to do just that.
We have sourced ingredients from places and farmers we love and respect. Each ingredient we use is carefully picked and prepared. We make every meal by hand each day, including all of our sauces, marinades and dressings. We also have a seasonal menu, which is our ode to the current season, and where we celebrate Mother Nature's beautiful bounty the best way we know how. If you have any questions or feedback about our menu, please don't hesitate to share them with us here. I hope we will be your home away from home!"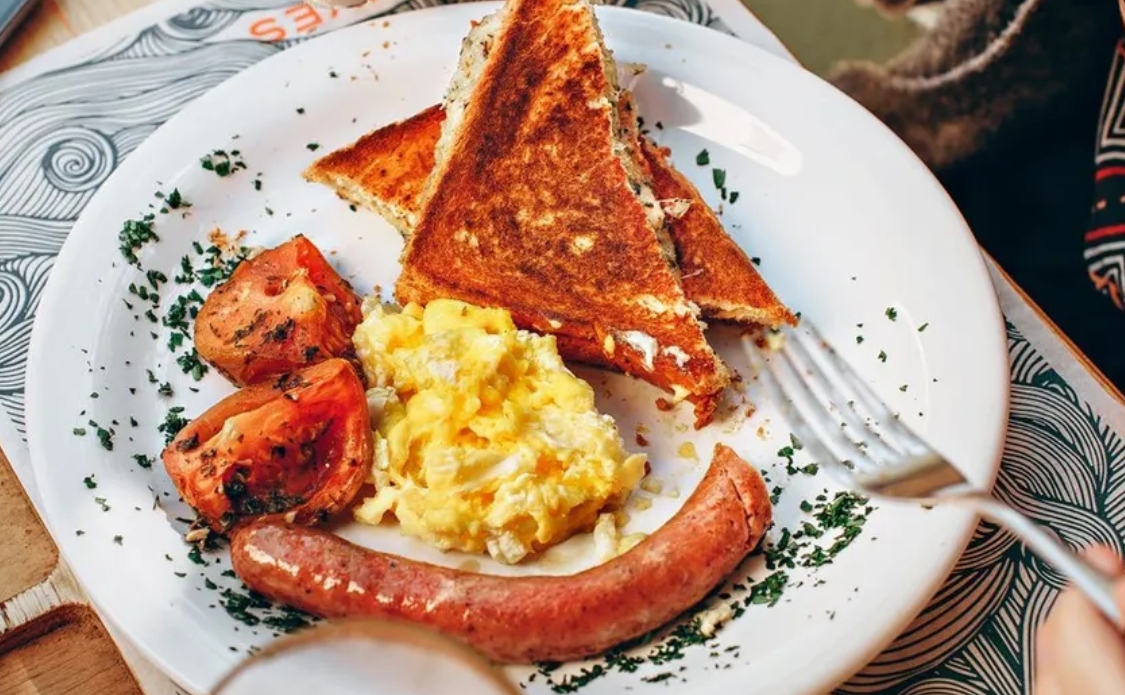 Try the: Eggs Benedict
"Our mission is to make Bay34thSt not just any restaurant but part of a seamlessly woven fabric that is part of our community. We are heavily integrated with our local communities and firmly believe in investment in education for the growth of our community.
It is our pleasure to serve unique urban modern breakfast, brunch, lunch and dinner with an artisan feel. By creating an inviting hub for any dining experience in a comfortable atmosphere, we also take great pride in serving delicious food. We commit to providing a clean environment, quality ingredients, authentic Italian and classic American food along with healthy options at an affordable price."