2021 Best Restaurants in Tulsa
eskca is proud to bring you the best grub locales in Tulsa, Oklahoma. You can see our methodology here.
Looking for a badge to celebrate your awesome accomplishment? Find it here!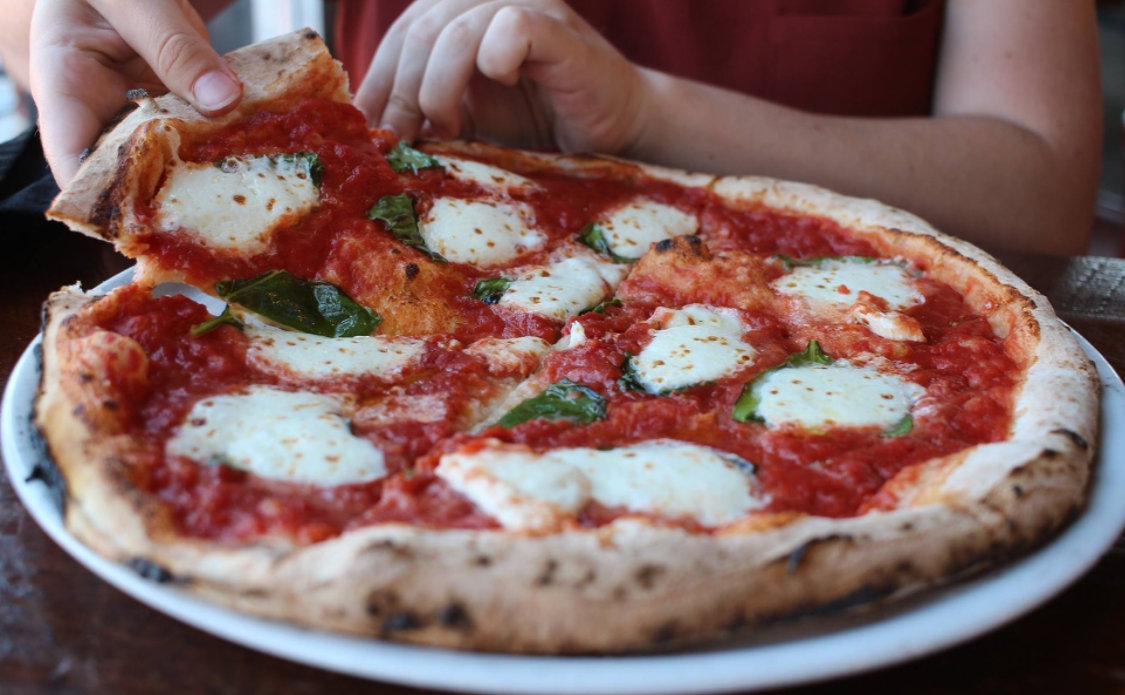 Try the: BBQ Chicken
"Andolini's is "Tulsa Style" Pizza infused with passion and Italian roots to guide all of their culinary pursuits.
Their commitment to an exceptionally high quality process and true ingredients which have been sustainably sourced makes Andolini's a unique dining experience. One that approaches the craft of pizza making with a passion to uplift the art form through great service, great atmosphere and above all else great food.
The promise of Andolini's is that you'll get pizza and libations that are "Tulsa Style" – raw, honest, unapologetic and real."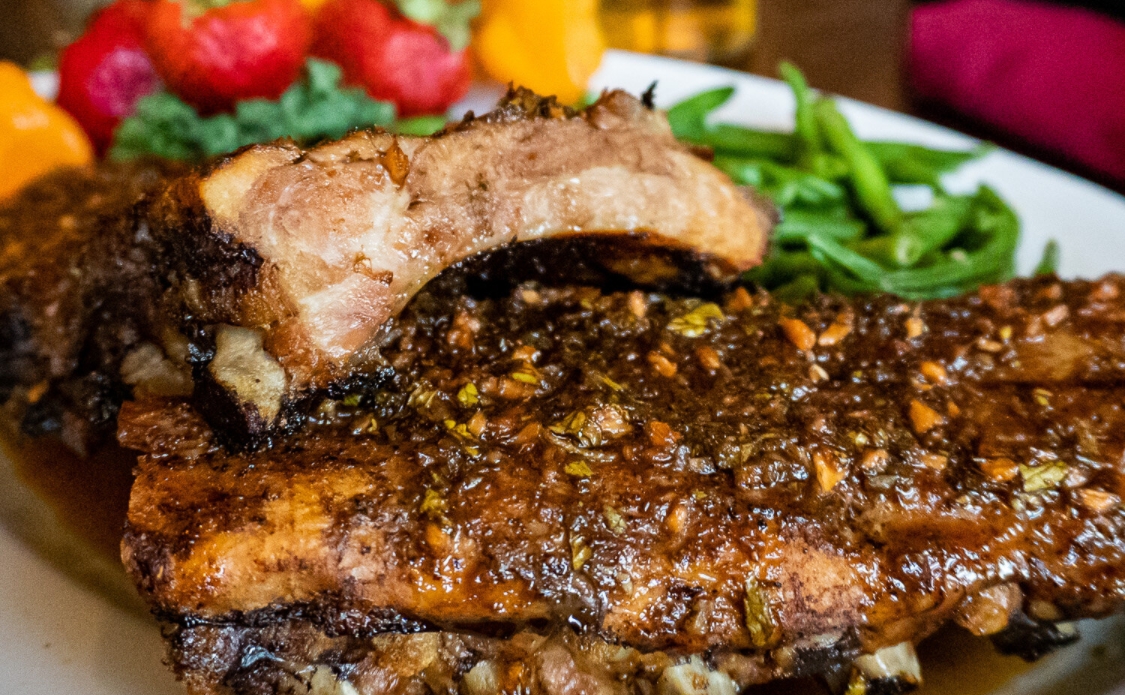 Try the: Fish and Chips
"A destination for travelers and a gathering place for friends. Kilkenny's is one of the nation's top-rated Irish pubs, located in the heart of Tulsa. With a robust menu and selection of beverages, Kilkennys has something for the whole family."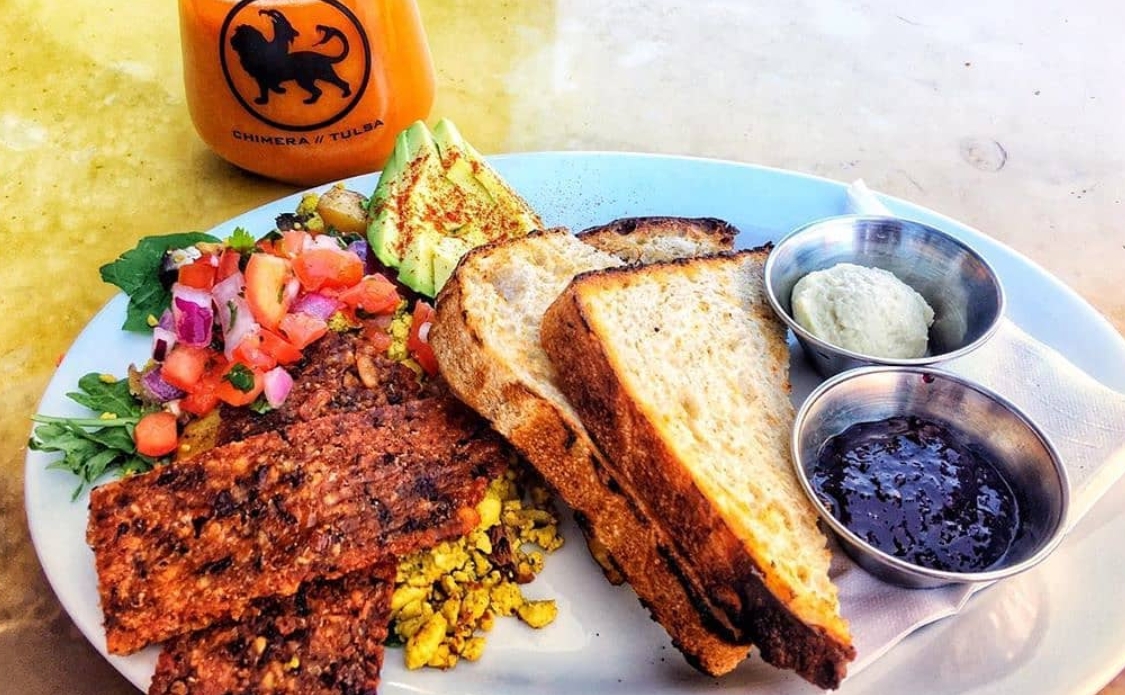 Try the: BBQ Tofu Sandwich
"Chimera – a fire-breathing she-monster in Greek mythology having a lion's head, a goat's body, and a serpent's tail
It's also a quaint little cafe in downtown Tulsa offering the finest coffee, mixed drinks, beer, wine and fresh delicious food.
Our Coffee will be sourced from multiple roasters; the best of local and renowned roasted beans are used in conjunction with unique brewing methods to give our guests the finest quality coffee.
The menu will consist of healthy and environmentally conscious items sourced locally. We offer breakfast tacos, sandwiches, pastries, soups, salads, smoothies and more. From 7 a.m. to late night, there is now an affordable healthy option available downtown.
We will, through our full bar, cater to the casual beer drinker as well as anyone with a taste for scotch. Mixed drinks will consist of infused-liquors, coffee, as well as fresh fruit juices."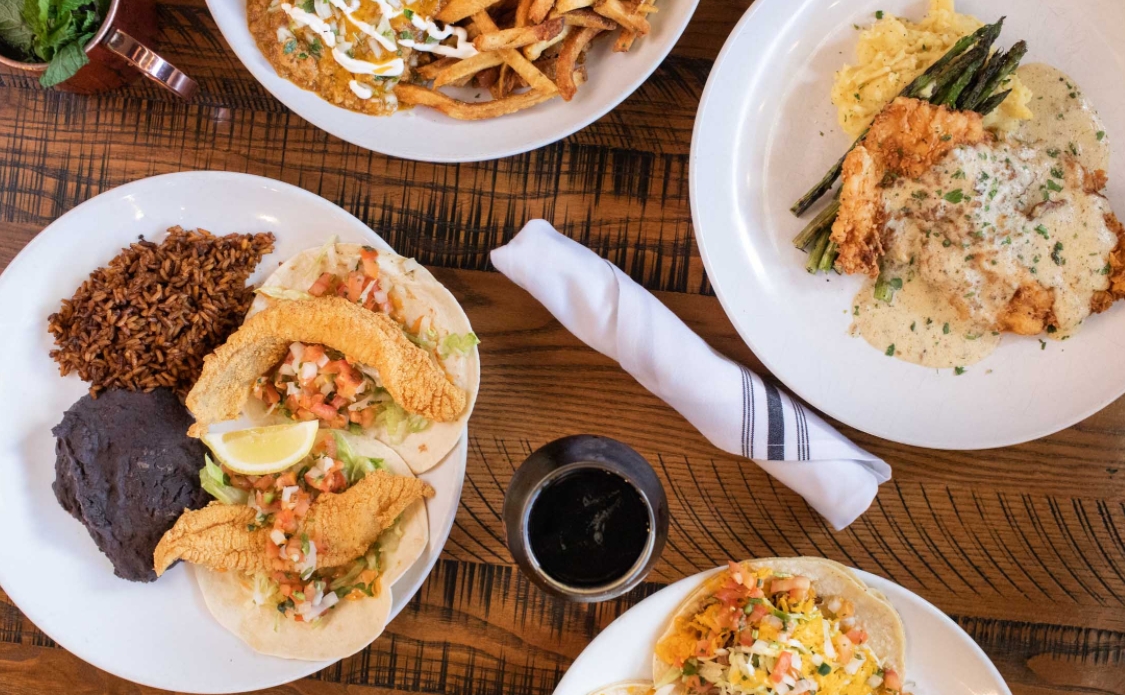 Try the: Crab Cakes
"Our name – SMOKE. Woodfire Grill – signifies the unique dining experience we offer our guests here in Oklahoma. Each of the proteins we use in our dishes have either been prepared over the open flame of our woodfire grill or slow smoked. And, if you prefer, you are welcome to enjoy a different kind of smoke in our hermetically sealed cigar lounge before after or during your meal. Our guests are free to choose one of our premium cigar options from our humidor or bring their own.
Our cuisine is described as "Inspired American" in genre and "Locally Sourced" in philosophy and ingredients. We believe that changing the dishes on our menu seasonally not only allows us to continue to use only the freshest ingredients but also gives our creative culinary team the opportunity to continually "wow" our regular guests. Each dish is a unique creation and is designed to delight the senses in sight, texture, temperature and taste."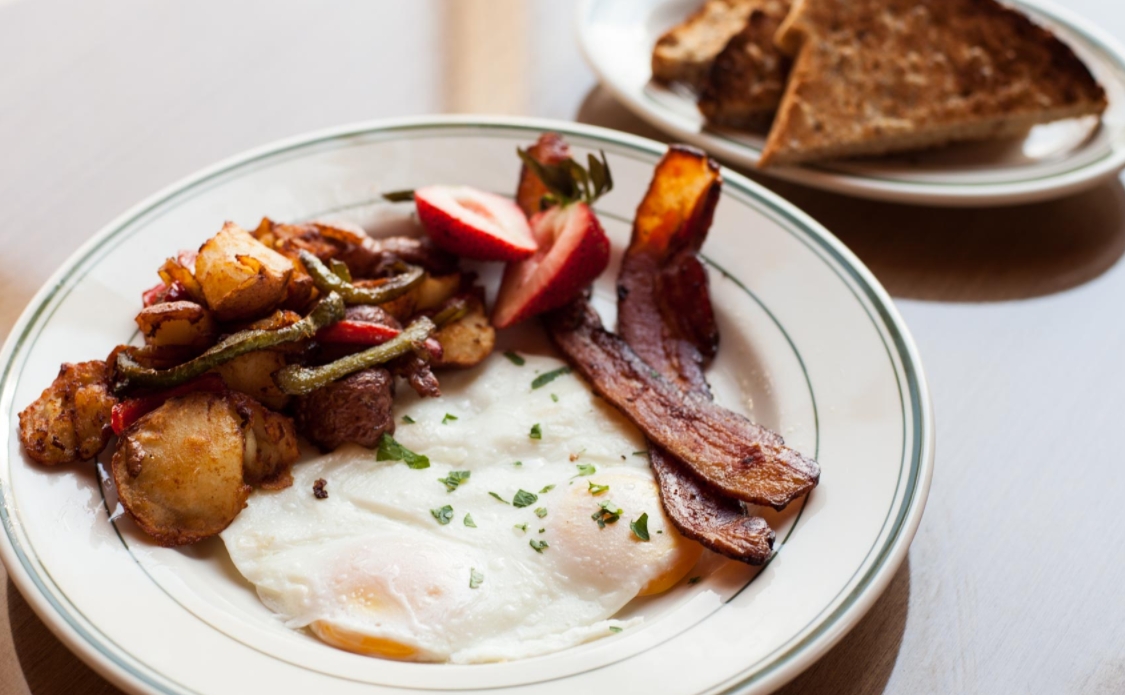 Try the: Chicken Fried Steak
"This modern interpretation of a classic American diner is the perfect spot for breakfast, brunch, lunch, or dinner. There is counter and table service, along with a full-bar. All of the bread and desserts come from the onsite bakery. The coffee is locally roasted."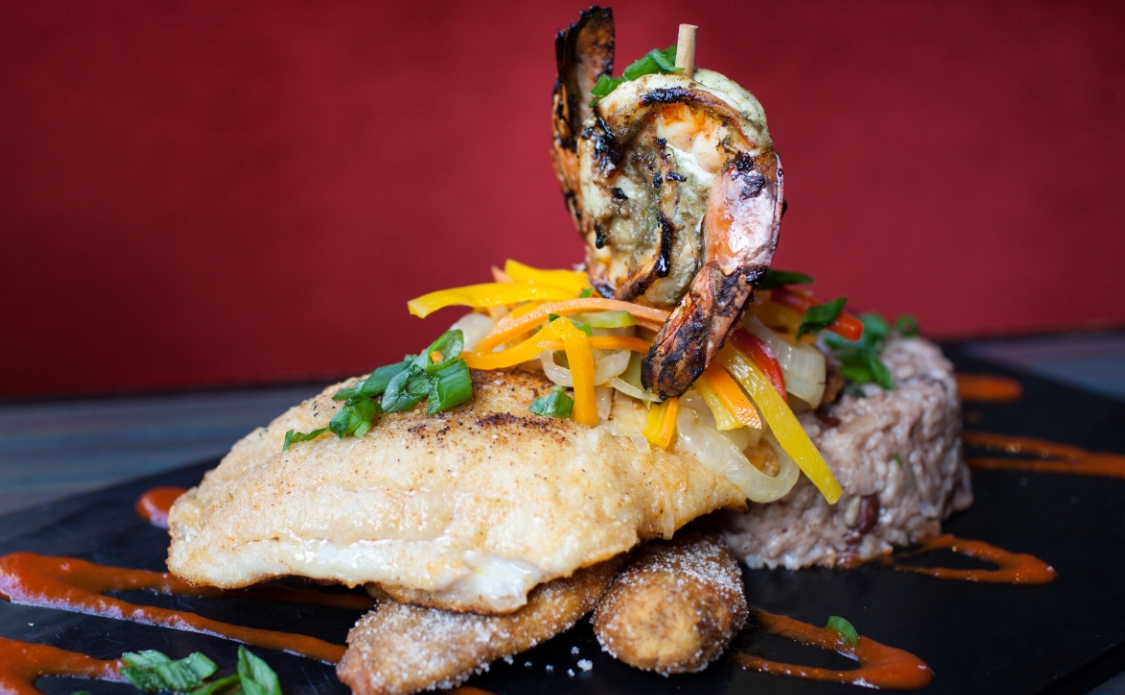 Try the: Jerk Chicken
"Located in The Tulsa Arts District at the intersection of Archer and Main, Sisserou's Restaurant concept is inspired by the colorful cuisine of the island of Dominica, the Nature Isle of the Caribbean. Although inspired by a specific little known island, our menu includes a broader spectrum stylized on authentic Caribbean cuisine with a touch of European and American influences. Come in and join us for lunch or dinner!"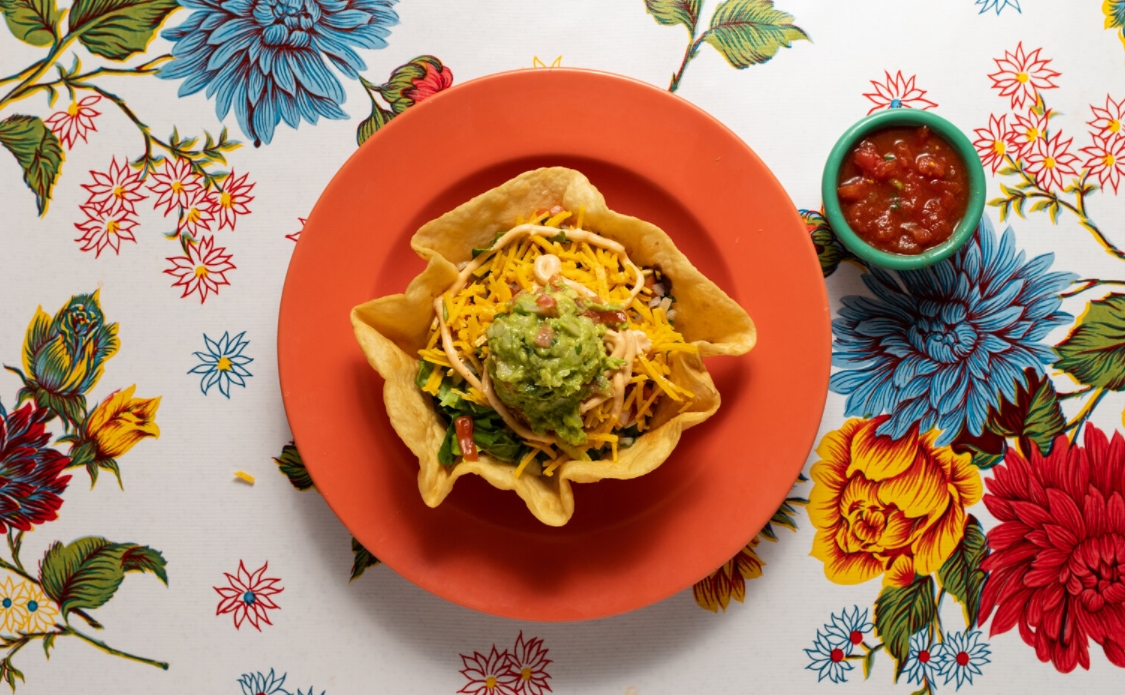 Try the: Puffy Tacos
"Elote serves fresh, innovative Mexican food using local products and sustainable practices in the heart of downtown Tulsa.
Founded in 2008 with just five employees Elote has grown from a small lunch spot to a key contributing restaurant in the revitalization of the Deco District hosting community events including Salsafest, Chihuahua races, Cinco de Mayo, The art Alley, Drag Brunch and Lucha Libre wrestling. Elote has also led the city with its sustainable practices such as recycling, composting, using biodegradable to-go boxes and shopping locally.
Elote is owned and operated by Libby Billings a Tulsa native, Booker T. Washington alumni & OSU IT Culinary School graduate. Billings has no investors and is proud to be a role model for other women and girls who want to follow their entrepreneurial dreams. Check out her other restaurants also located in The Deco District."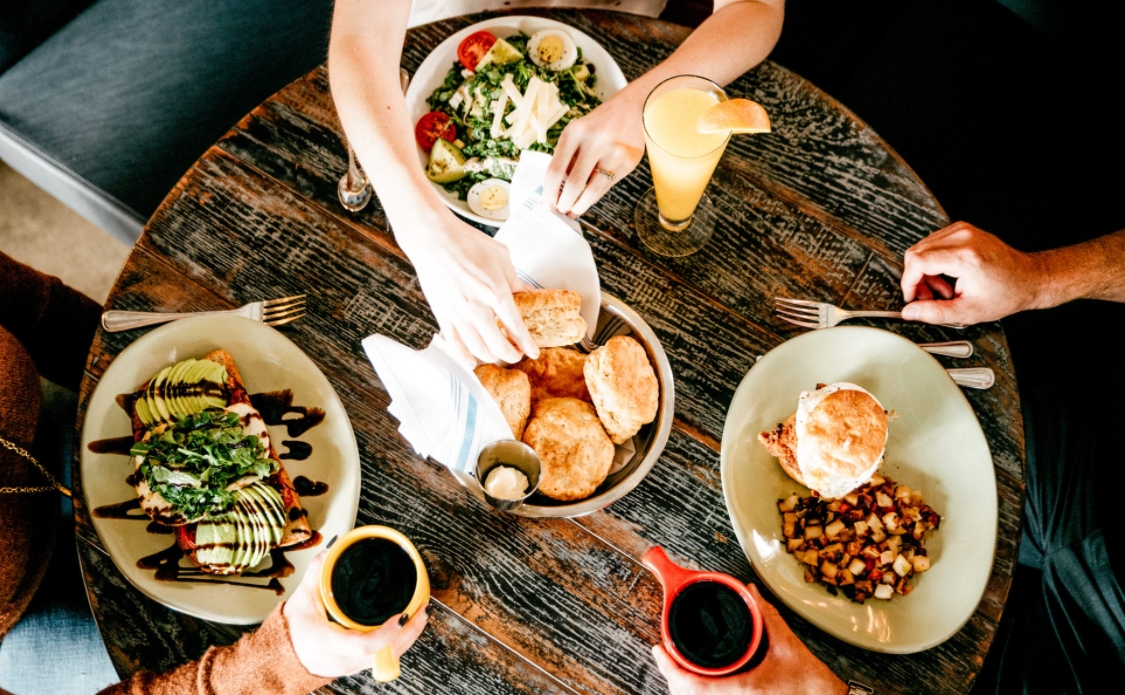 Try the: Heap
"We are committed to "Keeping It Local" and being a true neighbor within our community. Neighborhood JA.M. is an innovative breakfast destination that locals and visitors will flock to when they're in search of a fun and unpretentious place to begin their day. The JA.M. squad is sassy, well-educated, warm and neighborly in the front and back of the house, dedicated to serving you only the best."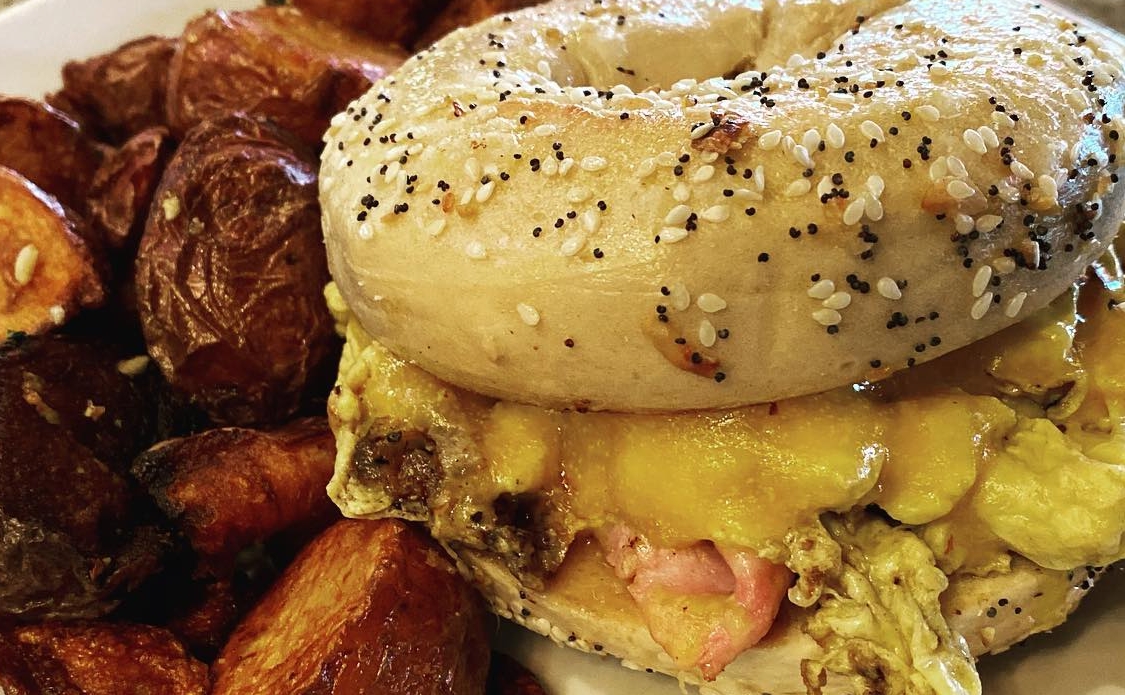 Try the: Fried Chicken
"Located in the heart of Cherry Street, we are a locally owned and family operated gastropub. We proudly source our ingredients from local farms throughout Oklahoma. Our in-house bakery allows us to provide the freshest bread and baked goods not only to Roosevelt's but other local restaurants in the area.
We may specialize in craft beer with 80 taps, but our wine list is curated by the best sommeliers in town and our cocktails are as seasonal as our farmers market menu.
If you haven't "brunch'd" with us yet well… our menu changes weekly and the Fro-Mo's (frozen mimosa) pair with everything."
Try the: Voodoo Chicken
"Creole is a fusion of French, Spanish, West African and Native American cuisine. It's as diverse as it complex. But what it does, it simply brings people together. And that's what makes a good meal great. So, grab your friends and family of all eclectic pomp and circumstance. A celebration awaits."