2021 Best Restaurants in Albuquerque
The eskca staff has compiled the very best places to eat in Albuquerque, New Mexico. You can see our methodology here.
Looking for a badge to celebrate your awesome accomplishment? Find it here!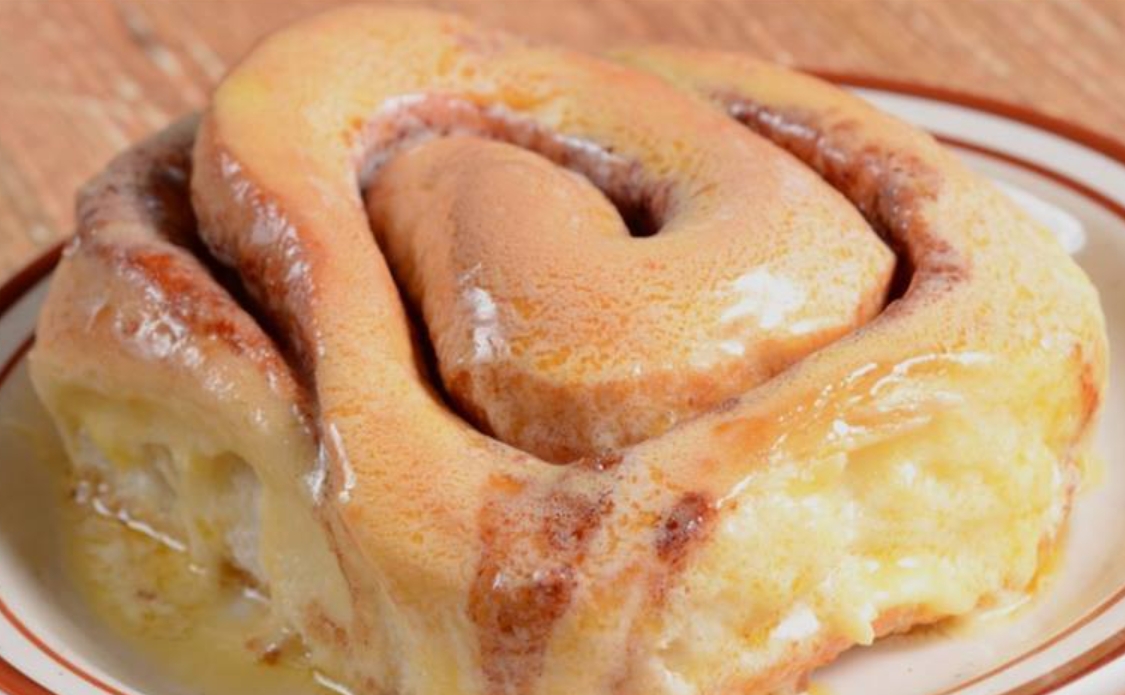 Try the: Enchiladas
"The Frontier Restaurant has happily served the Albuquerque area and the University of New Mexico community since 1971.
The Frontier Restaurant continues to be a safe and clean environment for college students to spend hours studying or just relaxing with great Frontier food after long study sessions."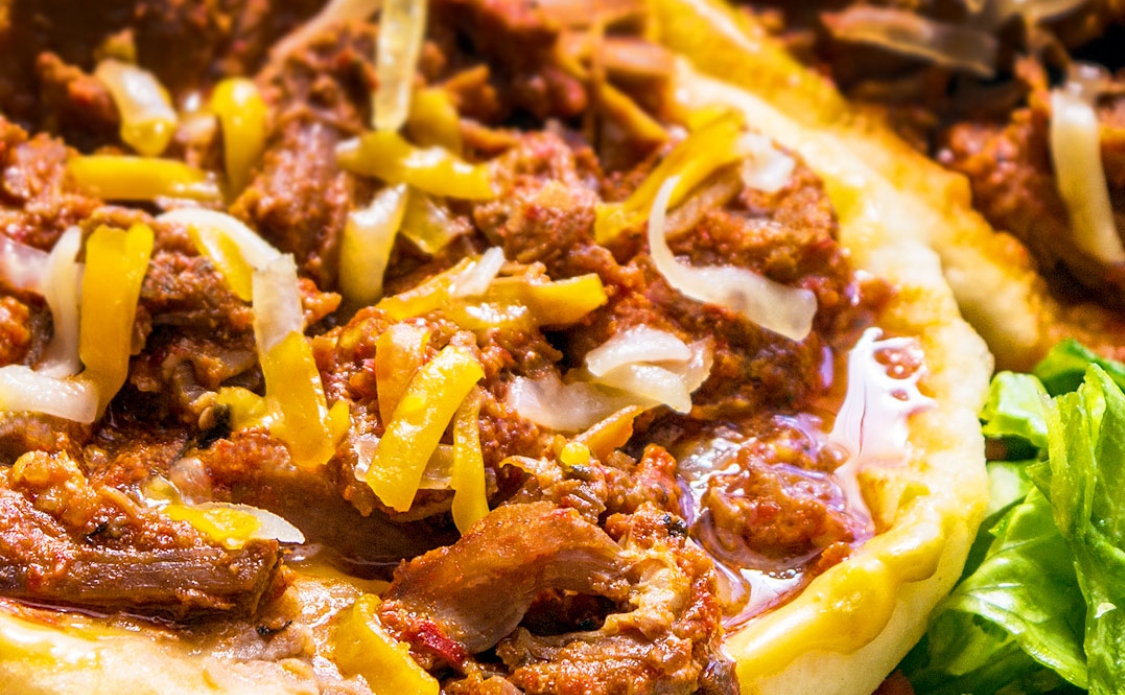 Try the: New Mexico Relleno Plate
"Small Upscale New Mexican restaurant that makes small batches of fresh, outstanding New Mexican food everyday. We have expanded with two more New Mexican restaurants in ABQ and continue to be voted "Best in the City" every year."
Try the: Croque Madame
"The Grove Cafe & Market opened its doors in June of 2006, in Albuquerque New Mexico's trendy Edo neighborhood. Owned and operated by Jason and Lauren Greene, The Grove quickly became Albuquerque's favorite breakfast, brunch and lunch cafe serving up the finest local food, in a fun, casual atmosphere."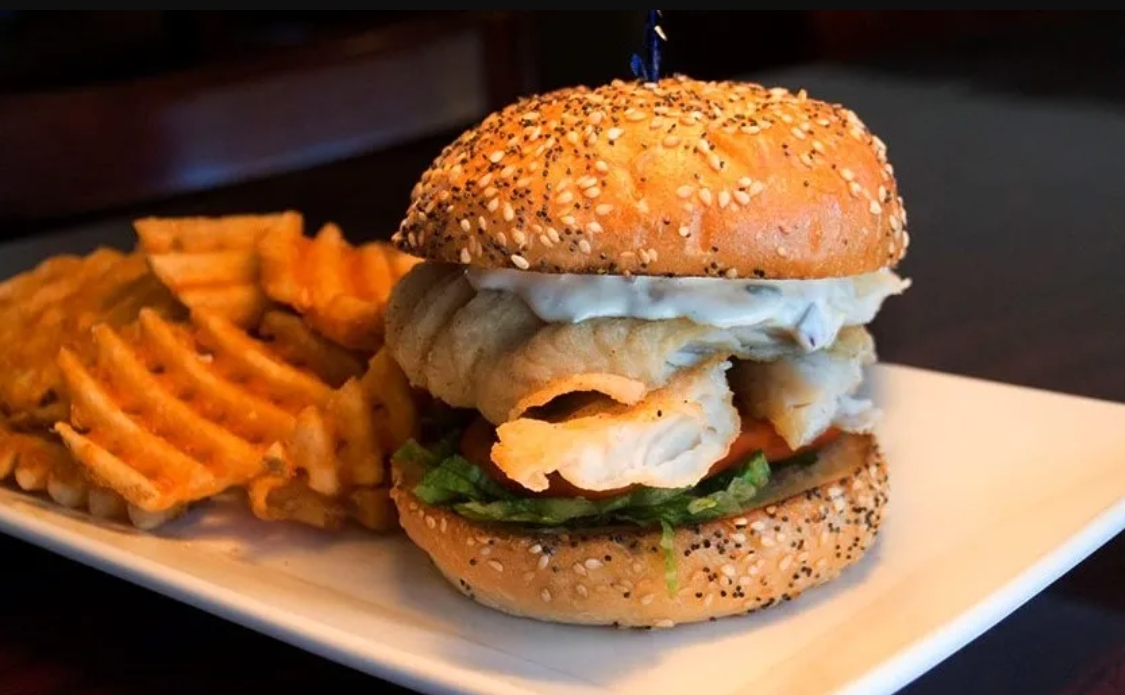 Try the: Duck Tacos
"Backstreet Grill was created with the intention of bringing affordable, innovative Southwestern cuisine to the Old Town area of Albuquerque. We started as a small location nestled in Plaza Hacienda, and began building a reputation for having quality food and amazing customer service. In the two years since our opening, we have expanded to a full scale, full service, 170 seat restaurant. We feature foods made with locally sourced ingredients, as well as beers and wines crafted right here in New Mexico. We also have a very large and beautiful patio, perfect for enjoying a nice sunny day here in Old Town! Here at Backstreet Grill we use locally produced ingredients to create innovative, southwestern style meals for an affordable price. Some of our customer favorites include our famous fresh table-side made guacamole, baja sandwiches and duck tacos. Our from scratch recipes bring together a perfect blend of flavors from traditional Mexican street food to American classics. Our mission is to bring amazingly delicious, authentic street tacos to the heart of Old Town, Albuquerque. As well as always providing a warm welcoming environment to make you feel at home. Come hang out with us at Backstreet Grill, and discover your new favorite place!"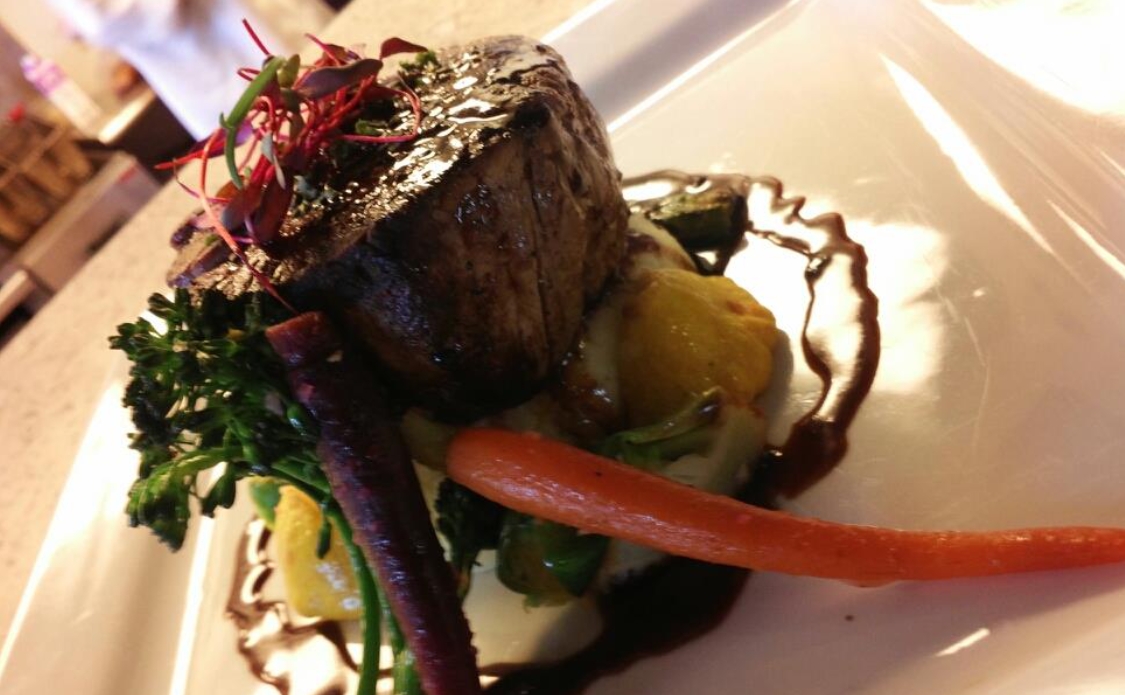 Try the: Green Chile
"FORK & FIG of Albuquerque evokes modern cuisine with service and hospitality that matters most in the dining experience.
Josh Kennon — a Deming, N.M. native who has worked as a personal chef in Los Angeles and Phoenix — has opened his first restaurant later this year in Uptown Albuquerque.
Fork & Fig specializes in gourmet sandwiches, paninis and wraps but also incorporates what Kennon calls a "fine dining to-go" element with more substantial offerings like steak offered on a takeout basis. Kennon, who earned a degree through Le Cordon Bleu in Scottsdale, Ariz., said he emphasizes on fresh, local ingredients."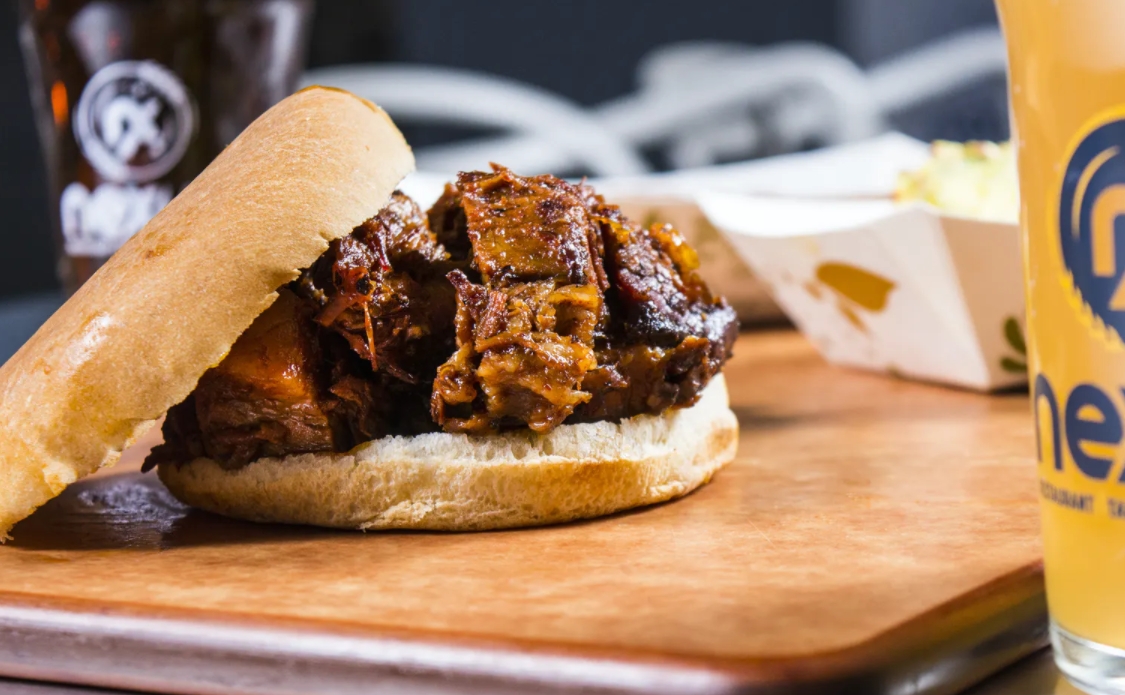 Try the: Fried Fish Tacos
"When I told my wife that I was going to quit my banking job and open a brewery, she simply said, "Great"! I felt like I was in the middle of my favorite Star Trek: The Next Generation movie. The one where Captain Kirk and Picard get pulled into the "NEXUS," a heavenly place where everything is perfect. This was my chance to open an establishment that rivaled Captain Kirk's nirvana. "Oh, my goodness," I thought, "I have to do this"!
Our first step was to create great-tasting beer. Not as simple as it sounds, a lot of time and effort goes into our brews before we release them. As a guide, we took a page from Old Milwaukee's history book and focused on making a beer so great that it would make Albuquerque famous."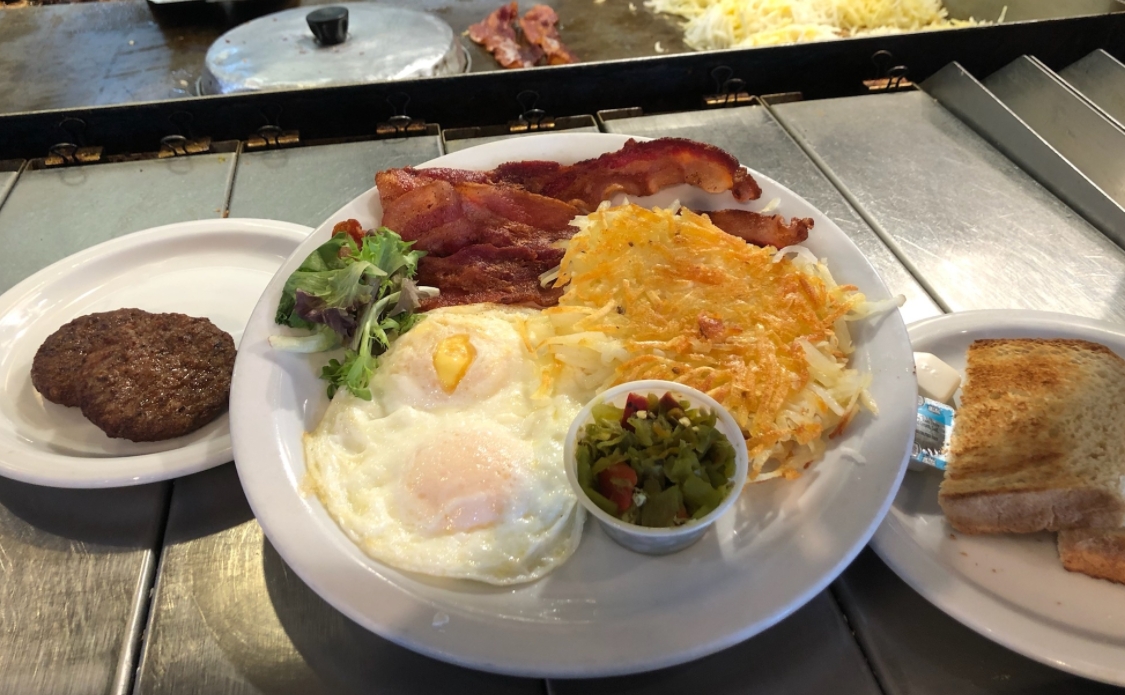 Try the: Going Bananas French Toast
"Looking for the perfect place to unwind on a busy day – or even just the right spot to take the entire family for something delicious to eat? Look no further than Central Grill and Coffee Shop. With a large menu, featuring a variety of homemade favorites and comfort foods, your guests are ensured to leave happy and with a full stomach after dining at the best grill and coffee shop in Albuquerque.
With grilled breakfast and lunch favorites, each diner will find something to truly delight their taste buds. We offer old school classics with a new twist that bring our customers coming back for more. Equipped with plenty of seating, our friendly staff will make sure that your grill experience is one of the best meals in Albuquerque."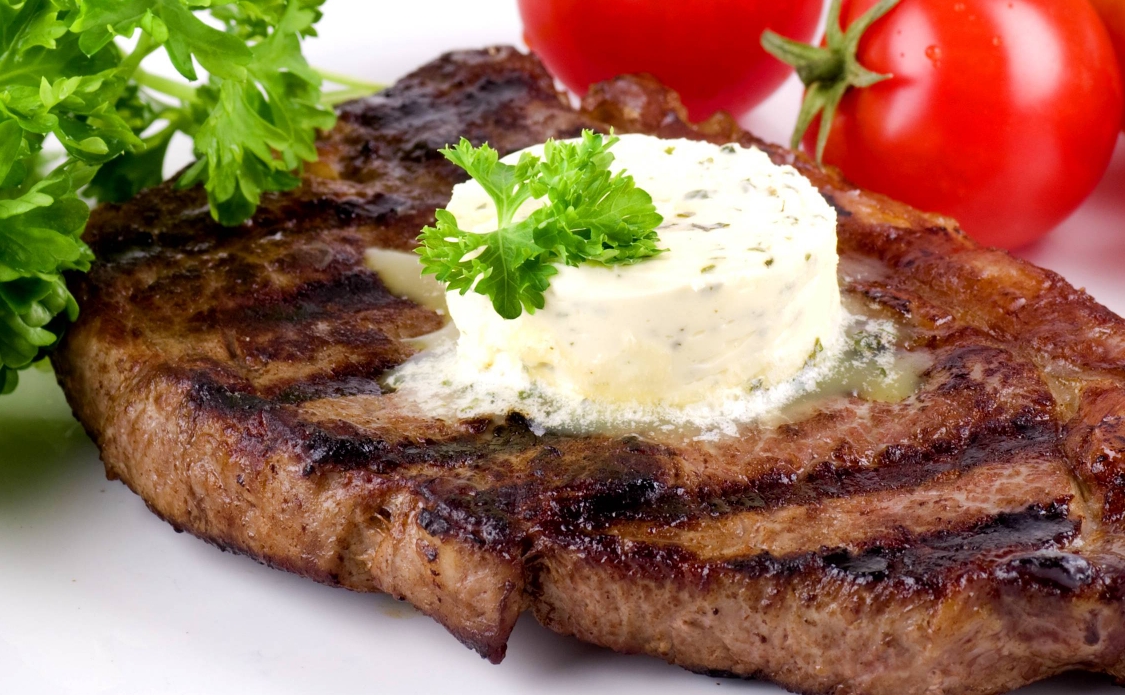 Try the: New Mexico Pasta
"The Lescombes family has been crafting wine in New Mexico since their emigration from Burgundy, France in 1981. Since then, we've been drawing visitors from across the nation to taste our wide variety of New Mexico wine. Our winery is located in the Mimbres Valley, just outside of Deming, New Mexico. Our traditions are preserved by Florent and Emmanuel Lescombes, who carry on their family's six-generation history of winemaking. We produce over 40 different wines under many labels, including Blue Teal, D.H. Lescombes, Soleil and St. Clair. With 200 acres of vineyards located in the high desert of the Pyramid Valley, just outside Lordsburg, New Mexico, we've found the ideal climate and soil to grow the best quality grapes. Our state-of-the-art winery offers numerous award-winning wines for every taste. Just like New Mexico's first vintners, our goal is to produce great wines and food for you to enjoy in the company of friends and family."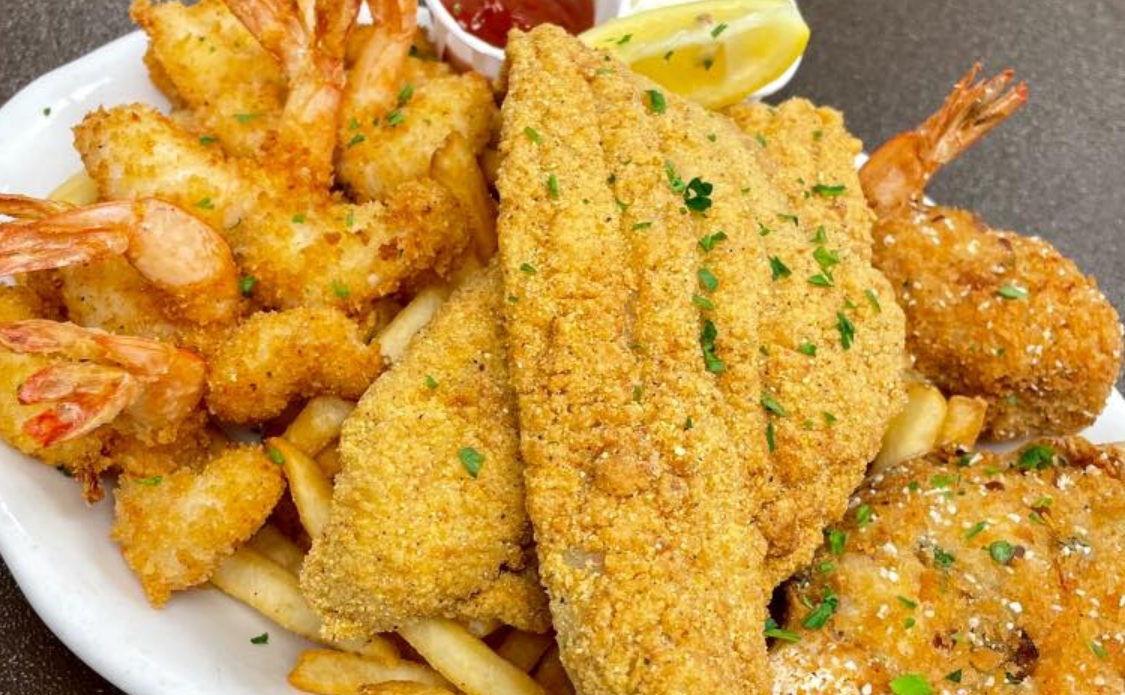 Try the: Jumbo Lump Crab Cakes
Also honored in:
"Pappadeaux Seafood Kitchen is the largest concept in one of the largest family-owned and operated restaurant companies in the United States. The Pappas family of restaurants offers many different cuisines and traditions, but common to all is an obsession with quality food and superior service that's reflected in every aspect of the Guest experience. Pappas is a respected leader in the competitive restaurant industry. The Pappas philosophy hasn't changed much over the years. The drive still comes from a passion for excellence, a focus on innovation and attention to detail and quality in everything we do."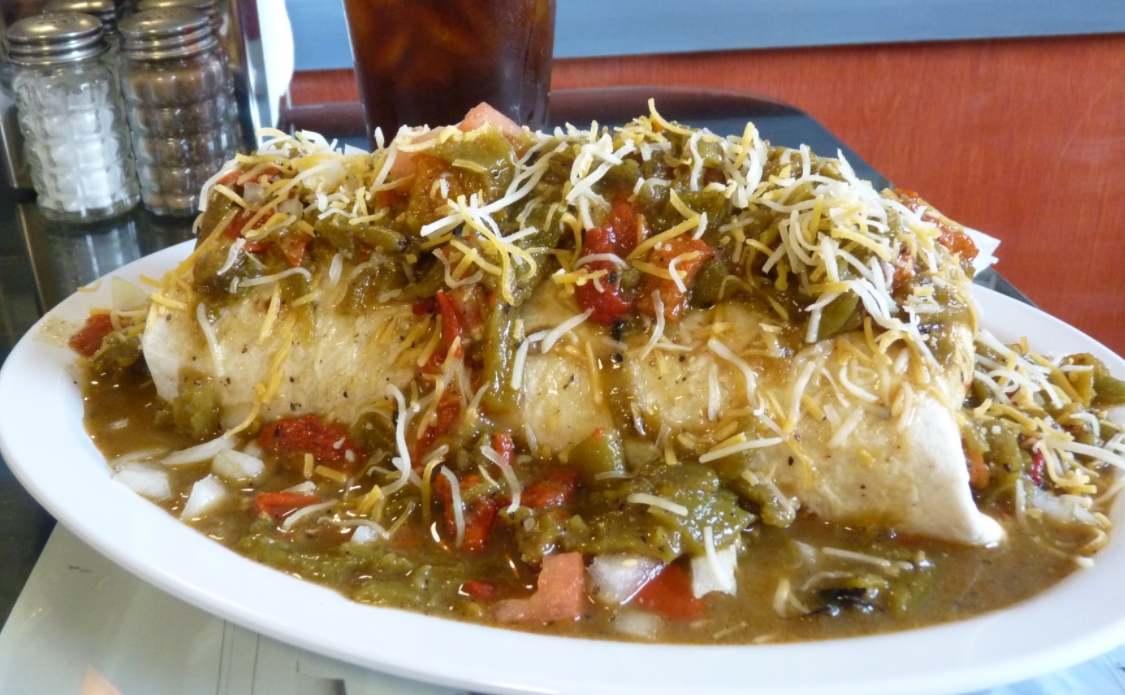 Try the: Huevos Rancheros
"The idea behind Tia B's is pretty straight forward: to offer our own version of foods reminiscent of Northern New Mexican cooking as it existed decades ago, before restaurants started making their chile so mild you hardly knew you were eating it and before tamales, carne adovada, posole, and red chile were commodities that restaurant owners purchased pre-made, in a box or can.
We make nearly all of our food right here, from scratch, fresh daily using locally grown beans, potatoes, chile, and blue corn."