2022 Best Restaurants in Fort Worth
We've gathered the very best spots to chow down in Fort Worth, Texas. You can see our methodology here.
Looking for a badge to celebrate your awesome accomplishment? Find it here!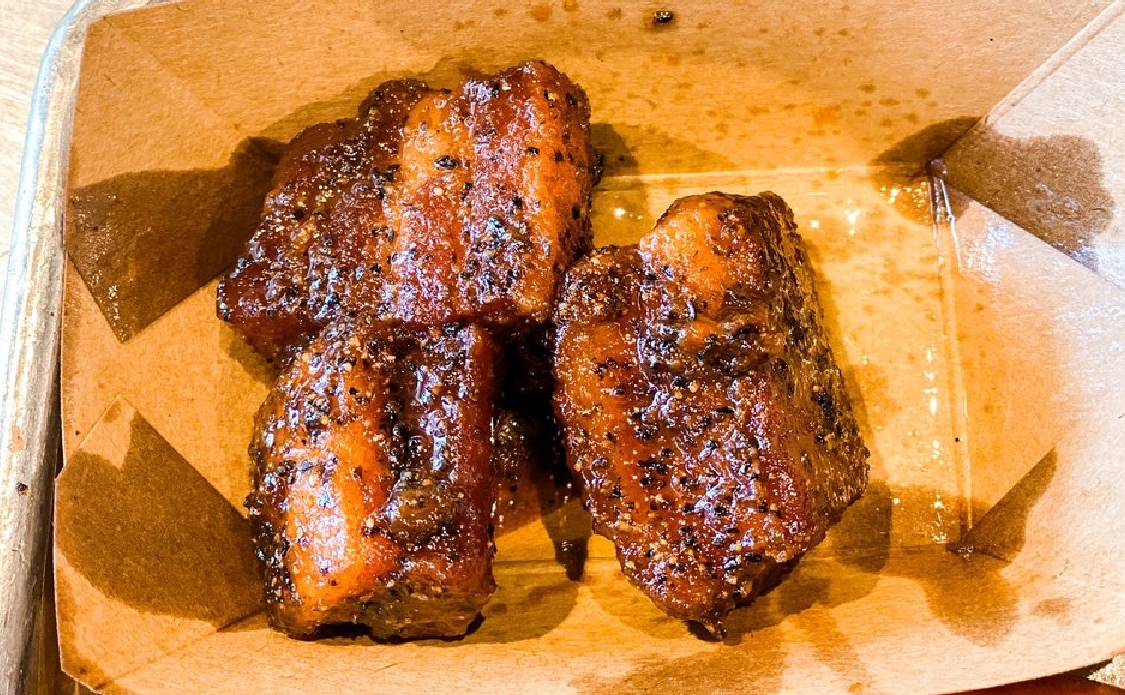 Try the: Bacon Burnt Ends
Also honored in: 2021 Best Restaurants in Fort Worth
"Heim Barbecue is committed to sourcing the best quality meat and ingredients we can get our hands on! Our "farm to smoker" barbecue is cooked low and slow, over post oak fires blending traditional and innovative techniques to provide our guests with the best experience possible."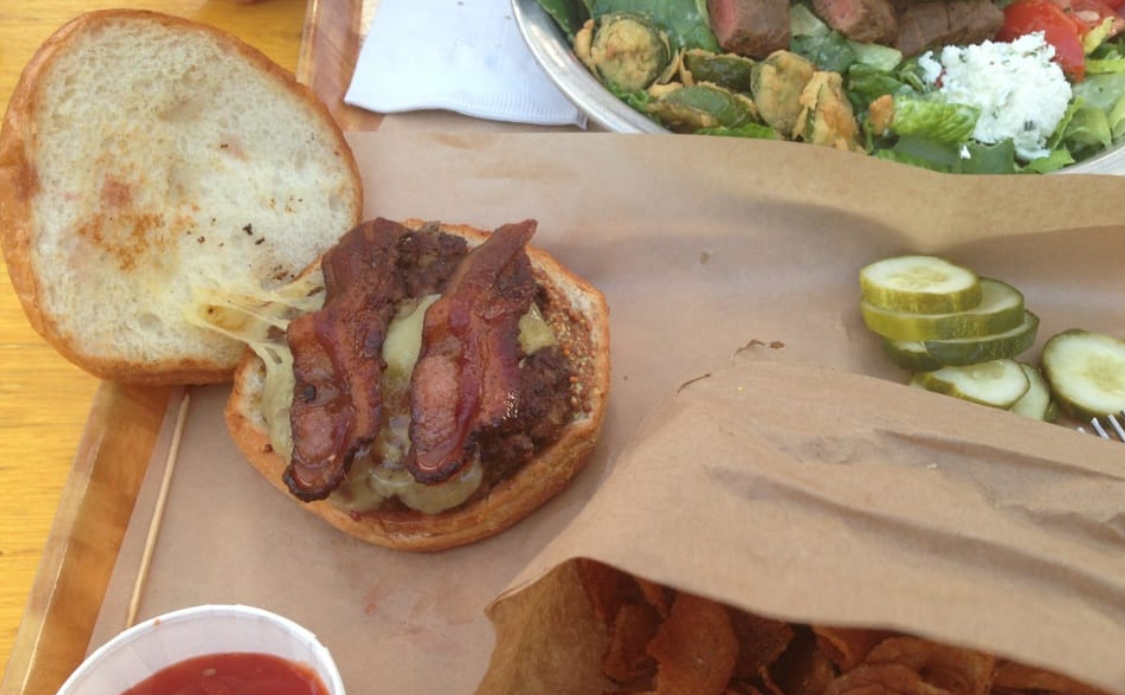 Try the: Whiskey Burger
Also honored in:
"My daddy was the foreman of a big farm in East Texas near Ola, in Kaufman County. It was 6000 acres, but we still called it a farm. Nowadays it can be a quarter acre and they'll try to call it a ranch. Daddy would take the whole family to the State Fair of Texas in October for a week, even though school was on. He would set up a booth selling last minute insurance policies to the bronc and bull riders in the State Fair Rodeo. You couldn't hardly sell insurance to a barrel rider and the clowns already had it. Mama entered pies in the cooking competition at the Woman's Building, and Nana, my grandmother, would pick up a gig or two dancing at Pappy Dolson's "Diamond Doll" on Fitzhugh Avenue.
That left me with a lot of free time to become the 'agent provocateur' of the livestock pens. To pick up some extra dough I would pitch nickels with the truant kids, but I truly made good money fixing the goat roping competition which they ran at half time. I would first hustle a Busch Bavarian beer from Nana's cooler. Then I'd circle to the goat pen and pick out a big blue Billy goat to nurse that warm beer, like it was milk, through a rubber calf nipple. Then I'd run around to the front and take bets from the other kids on which goat would get roped first. The gun would fire, the gate would fly open, and sure as hell my drunk blue Billy-goat could barely stagger out from in front of the herd of young'uns slinging their lassos and yelling like a house a-fire. I could quite honestly clear $25 a day hoodwinking those little 4Hers. They never figured out how that skinny kid from Ola could pick the slowest rodeo goat every time."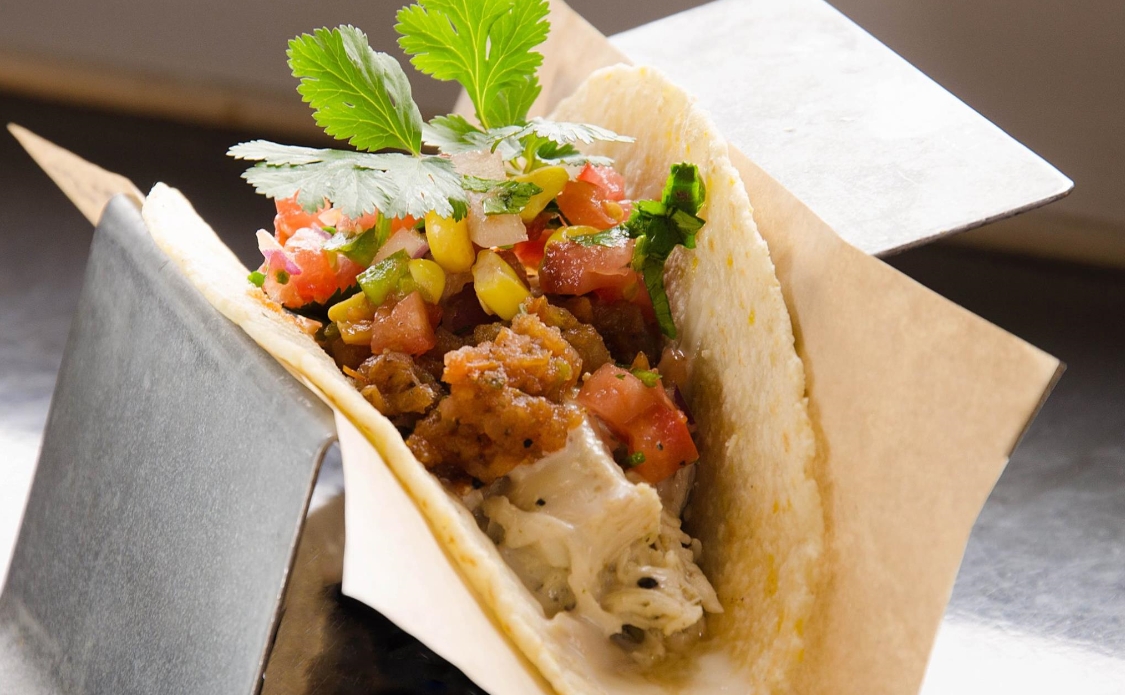 Try the: Rotisserie Chicken Taco
Also honored in:
"Velvet Taco is a temple to the liberated taco. We're a one-of-a-kind taco concept serving premium food in a unique & funky fast-casual setting. Founded on the idea that tacos don't have to be associated with Tex-Mex cuisine and can be made with the same care and quality ingredients as fine dining, Velvet Taco is where "anything goes meets the art of the possible".
Some cool things about us: we use only the freshest ingredients available to offer a menu that explores the edge of multi-cultural boundaries, liberating tacos to a whole new level. We slow roast our own chicken and corn, use lots of booze in our margaritas, and make everything from scratch. Which means our food tastes really awesome.
Our tacos may not change the entire world, but we think they're pretty freakin' great."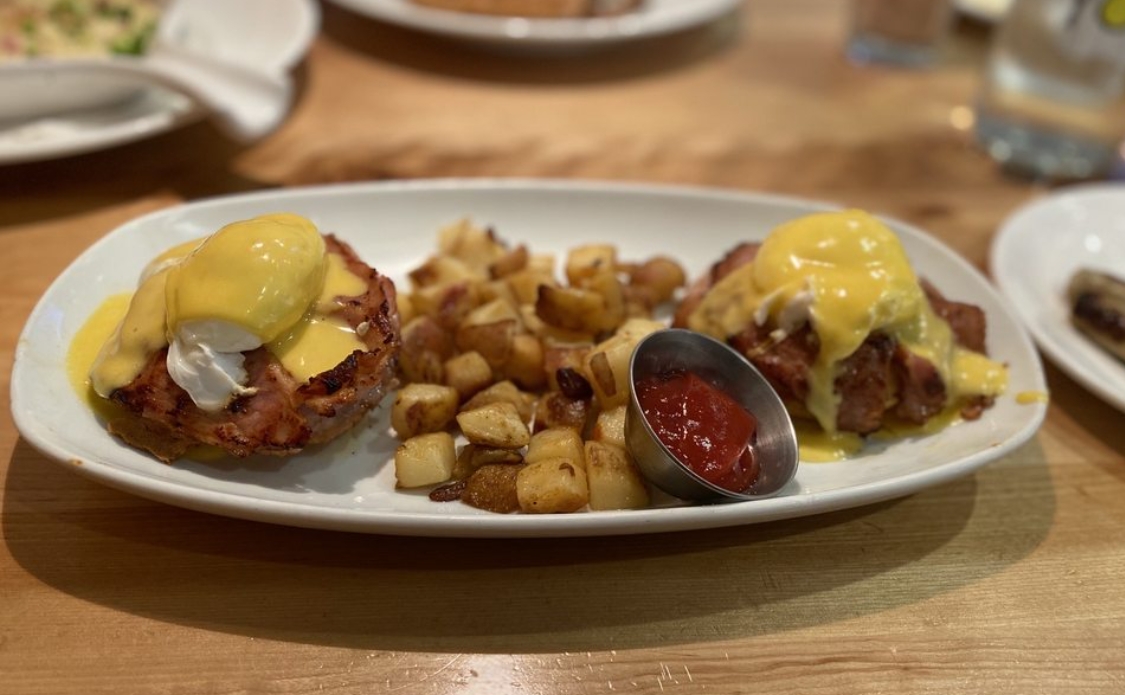 Try the: Eggs Benedict
Also honored in: 2021 Best Restaurants in Fort Worth
"Great food, unique dishes and fantastic service all delivered to you with a smile. That's the Yolk experience. And it's been that way since 2006 when Taki Kastanis founded his first Yolk in Chicago with innovative food and a great customer experience in mind. Today Yolk is still delivering unique and innovative dishes to thousands and thousands of loyal customers each week. But the story did not start there.
Mr. Kastanis was "born" into the restaurant business, growing up with hard-working parents who owned up to ten family-oriented eateries. As a child, Taki was often seen doing his homework in a booth at one of the restaurants while waiting for his parents to finish work. In his teen years, Taki happily put in his time at the family diners, working after school, weekends, and whenever his parents needed him.
At the age of 20, Taki took a break from school to open his first breakfast and lunch concept. While it was a learning experience at such a ripe age, he sold it about a year later and returned to business school. After attending the University of Illinois for three years, Taki went on to get his Real Estate broker's license and subsequently began a career in the real estate industry."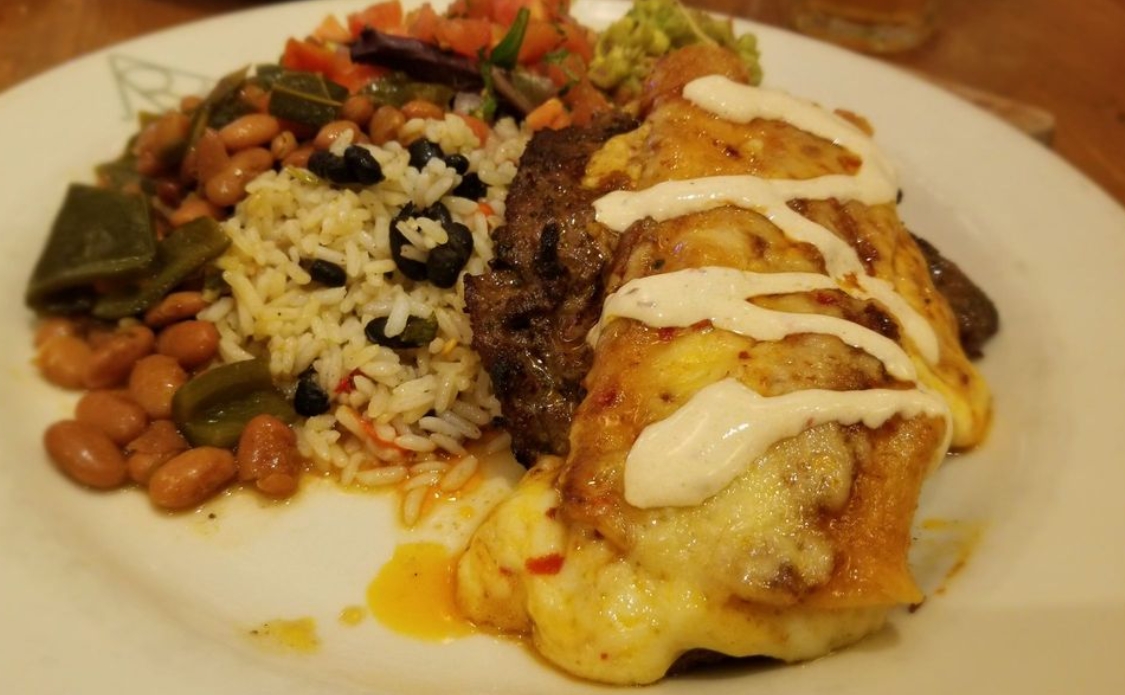 Try the: Carne Asada
Also honored in: 2021 Best Restaurants in Fort Worth
"Reata, Spanish for "rope", is named for the majestic ranch in the 1950's epic movie "Giant," starring James Dean, Rock Hudson and Elizabeth Taylor. Based upon the famous novel by Edna Ferber, this legendary movie uniquely symbolizes the strength, spirit and excitement of the legendary days of the wide open west.
Simply put, the first Reata Restaurant started when a hungry west Texas rancher had a hankerin' for some really great food. Al Micallef, owner of the CF Ranch, took his hunger into his own hands and partnered with Fort Worth businessman Mike Evans in 1995 and opened the first Reata Restaurant in Alpine, Texas.
From Alpine grew the nationally renowned original Fort Worth location – survivor of one of the most destructive tornadoes in U.S. history. Our crowning glory, Reata at Sundance, opened in the heart of downtown Fort Worth in May 2002. It's been our distinct pleasure serving the fine folks of Alpine and Fort Worth over the past two decades and we look forward to many more great years to come!"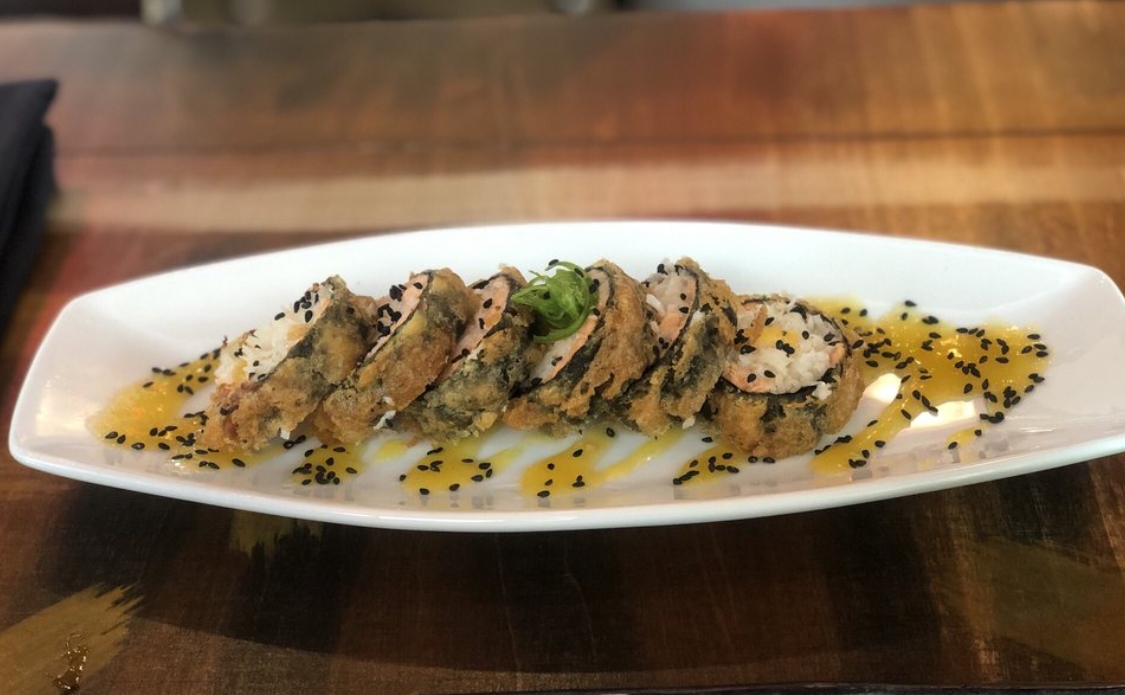 Try the: Hawaiian Roll
Also honored in:
"Fresh and energetic, Blue offers an inspired mix of creative sushi for purists and adventurers alike. Happy Hour has put Blue on the map, offering value and variety without sacrificing quality or experience. Blue's vibrant scene offers a dining experience full of creative flavor and intense with spirited atmosphere. A large maki, sashimi and nigiri menu is complemented by Asian-inspired cold plates, hot plates, entrées, soups, salads, desserts and an extensive sake menu."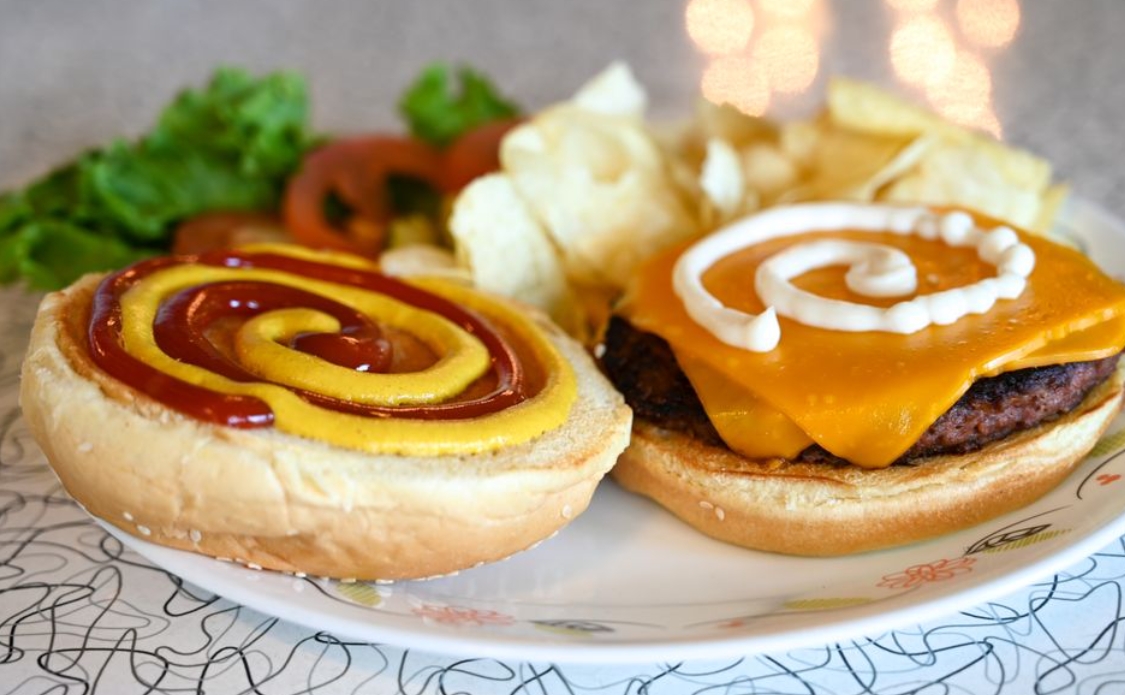 Try the: Spiral Burger
Also honored in: 2021 Best Restaurants in Fort Worth
"Spiral Diner was opened in 2002 by founder Amy McNutt, out of her love for animals and the environment. On her 21st birthday, Amy had an epiphany to open a vegan restaurant. The idea was that if people could see that vegan food is delicious, then what excuses will they have not to give it a try?
Spiral quickly outgrew its original location, a small lunch counter near the convention center. The menu was considerably smaller. Back then, Spiral only had 5 employees! in 2004, we relocated to a larger location on Magnolia Ave. that grew to be our flagship store and a Fort Worth Legacy."
Try the: Hamachi Zest Garlic Roll
Also honored in: 2021 Best Restaurants in Fort Worth
"Shinjuku Station is an izakaya style restaurant that serves traditional small plates – perfect for sharing. Located in the Near Southside of Fort Worth on Magnolia Avenue, friends and family are welcome to come in and unwind with good food, good drinks, and great hospitality. Shinjuku Station offers indoor and outdoor dining, a delicious menu, and a full bar which includes hand-crafted cocktails and an extensive sake list. It's just one example of how we strive to provide you with the very best—and a bit of the unexpected.
The design inspiration for the restaurant is based on an actual train station in Tokyo, Japan. The world's busiest train stop, Shinjuku Station transports more than two million passengers on a daily basis. It is also a main connecting hub for railway and subway lines, and is one of Tokyo's major stops for long-distance highway buses and city buses. Offering something for everyone, the Shinjuku district in Tokyo is filled with entertainment, business, and shopping."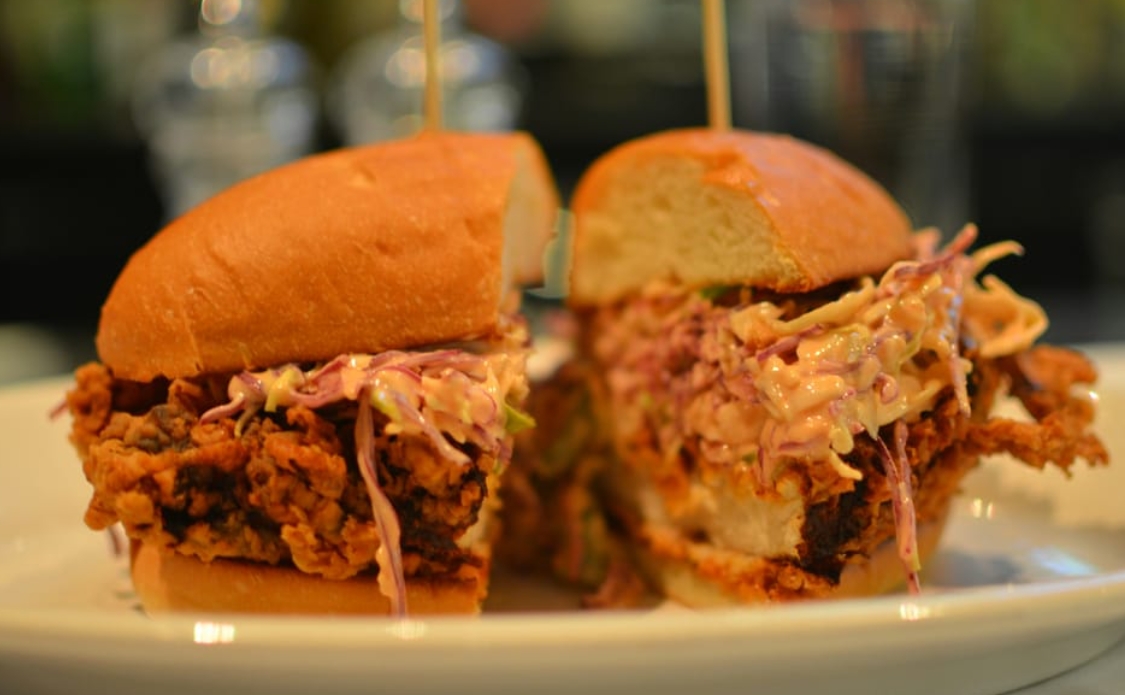 Try the: Crispy Chicken Sandwich
"Little Red Wasp Kitchen + Bar in the heart of downtown Fort Worth offers straightforward food, lots of beer and a full bar. Our kitchen is open 7 days a week and serves brunch on Saturday and Sunday. We look forward to seeing you soon."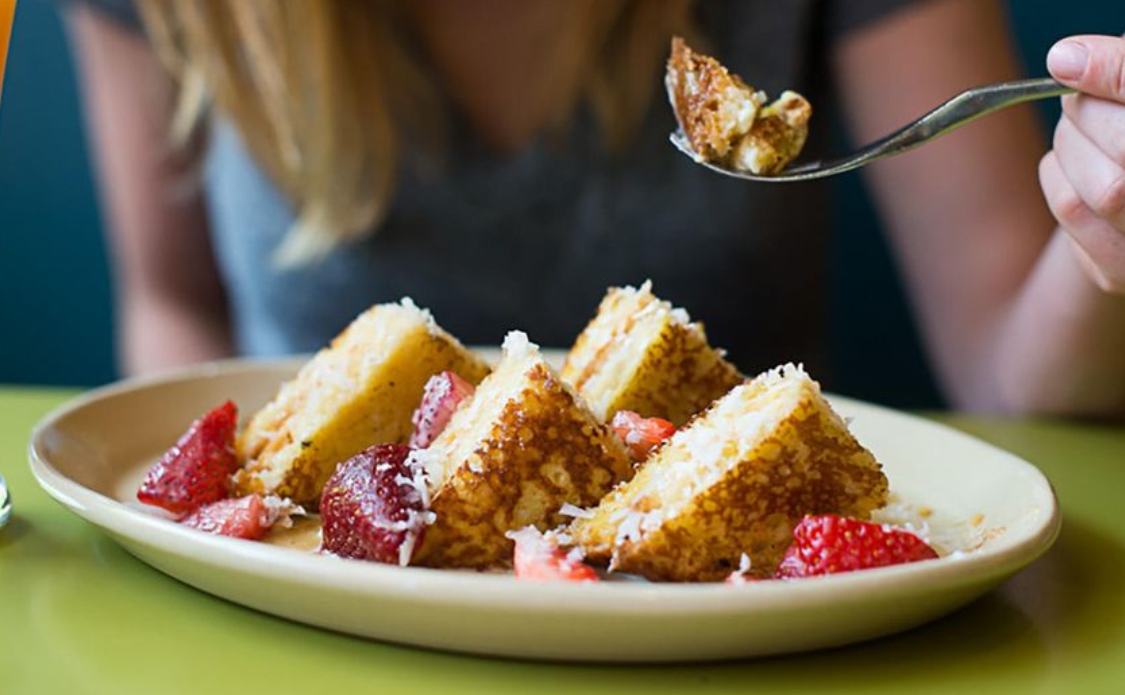 Try the: French Toast
Also honored in:
"Most breakfast & brunch restaurants start with the same script: eggs, batter, coffee & a big ol' griddle. We've found scripts are a lot like pancakes, they're best when flipped, so we're always looking to turn the best breakfast classics upside-down & on their side. Stop by for delicious pancakes, french toast, benedicts, breakfast burritos, oatmeal, breakfast sandwiches, bacon & more! From paleo to vegetarian & vegan or dairy free & gluten free friendly, we'll happily accommodate food allergies & diets. We want each morning to feel like your weekend & happy hour rolled into one, so our restaurants feature a full bar with alcoholic beverages. From mimosas to bloody marys, margaritas & local craft beers, we've got cocktails & brews covered!"