2022 Best Restaurants in Dallas
eskca is proud to bring you the best grub locales in Dallas, Texas. You can see our methodology here.
Looking for a badge to celebrate your awesome accomplishment? Find it here!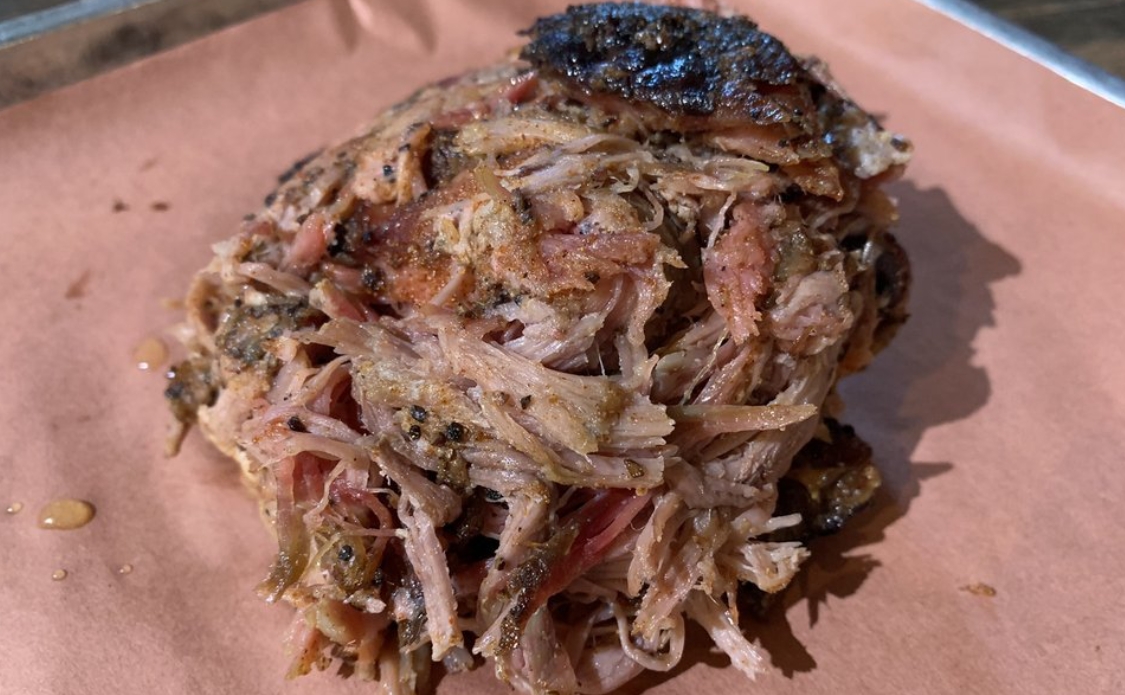 Try the: Pulled Pork
Also honored in: 2021 Best Restaurants in Dallas
"To most people, the name Pecan Lodge is synonymous with BBQ. But to Diane and me, it goes deeper than that. While the name originated from my grandfathers ranch in Abilene, what we do is anchored in the memories of cooking with all our grandparents. So it's not surprising what when we first planted our business in Shed #2 at Dallas' Farmer's Market, we went back to our roots. I used everything I learned about working an offset pit. And Diane made sure we honored family recipes instead of following the latest trends.
It all started when we ditched our corporate jobs and weekly travel that came with them so we could spend more time as a family. And, to be honest, we weren't out to set the world on fire – just some mesquite wood, plus a little oak. But one mouthwatering bite of brisket led to another, and before we knew it, the juicy secret about Pecan Lodge was out. Folks began to serve us up heaping portions of praise, and soon after, lines started to form for what Texas Monthly called one of the Top 4 BBQ joints in the world."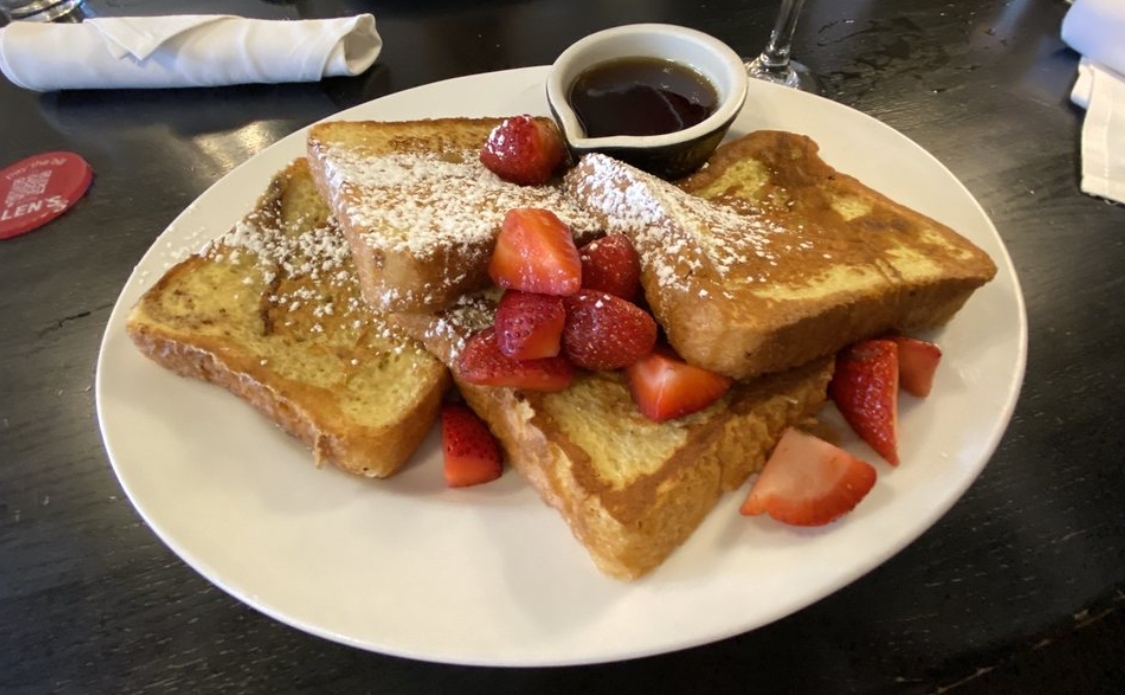 Try the: French Toast
Also honored in: 2021 Best Restaurants in Dallas
"Ellen's was founded in 2012 by Joe Groves, Chef Russell Mertz and partner Andrew Chooljian. The restaurant was named Ellen's in honor of Joe's mother Ellen Groves Corlee of Fort Worth. From the very beginning, our goal has been to provide exceptional, homemade comfort food inspired by the rich traditions of Southern cuisine.
All our dishes are made with fresh ingredients that are sourced locally whenever possible and delivered to the kitchen several times each week. We love the idea of having breakfast for dinner, so we offer brunch all day every day. Brunch is America's favorite meal, and Ellen's has become the local favorite place to get it. After nearly 9 years of service and hosting more than 1 million guests, we think you'll agree."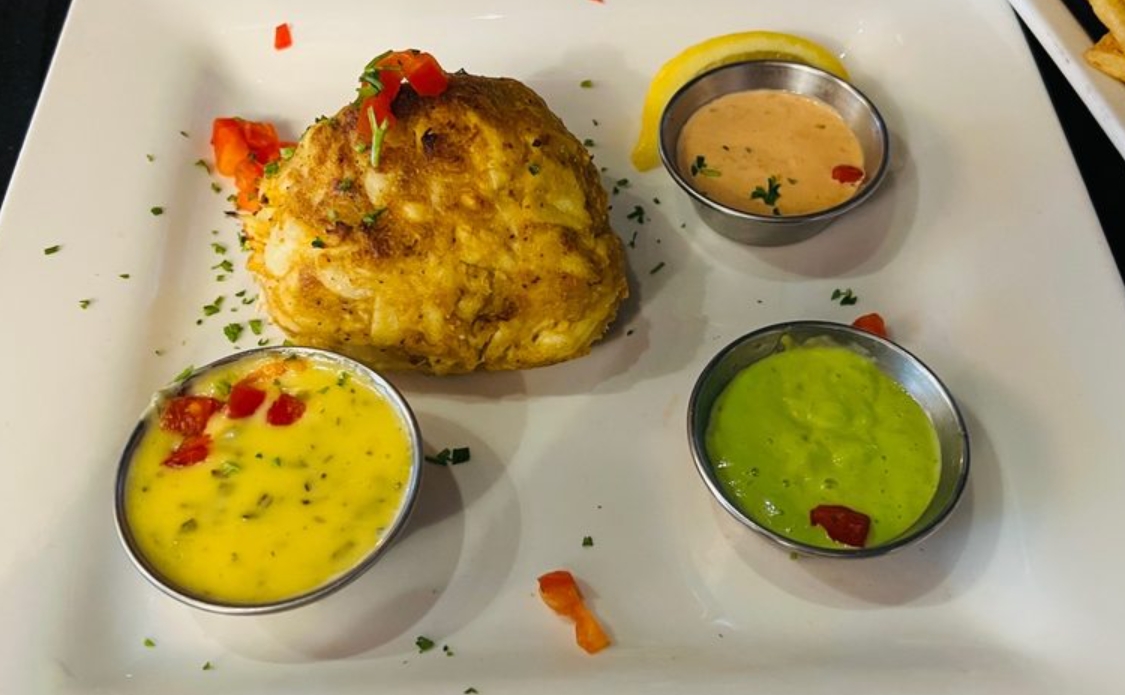 Try the: Crab Cake
Also honored in: 2021 Best Restaurants in Dallas
"Kenny's Wood Fired Grill in Dallas, TX takes the best features of fine dining and merges it with a relaxed, comfortable vibe. Our diverse menu offers everything from a juicy bacon cheddar burger to decadent surf 'n turf of your choice – all of which are cooked over our hickory wood-burning grill. Accompany any dish with the perfect Grey Goose™ martini poured from our signature frozen tap system. Date night, business lunch or just to wind down after a long day; we've got you covered! Because at Kenny's: "Every day is a holiday and every meal is a feast!""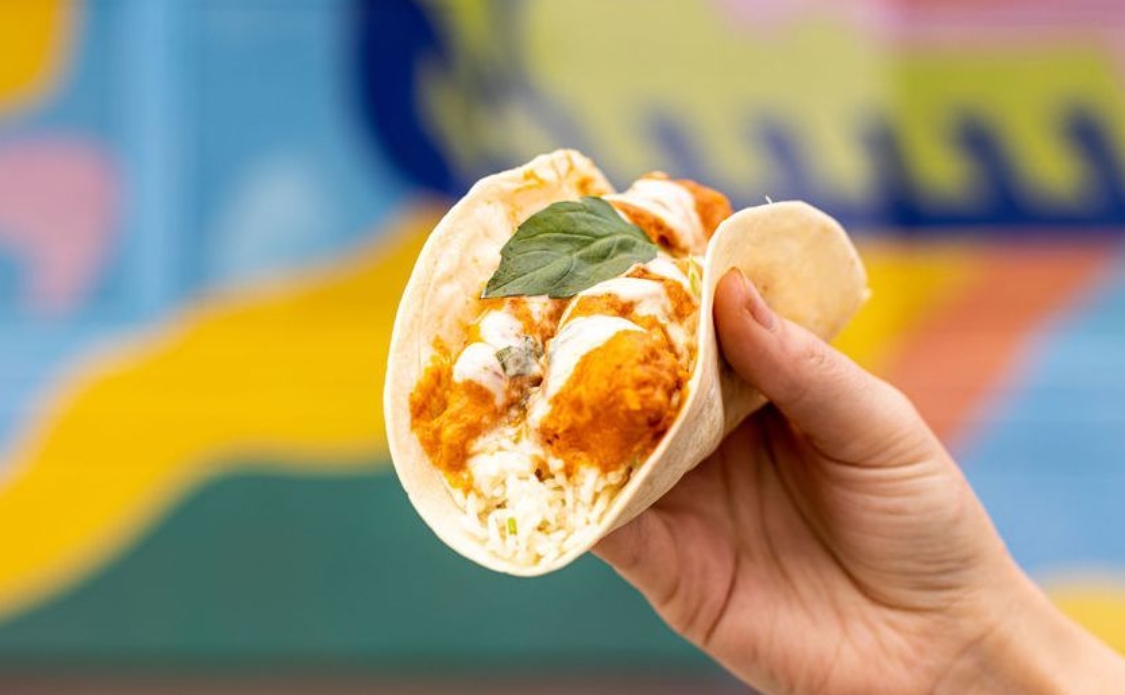 Try the: Chicken Tikka Taco
Also honored in:
"Velvet Taco is a temple to the liberated taco. We're a one-of-a-kind taco concept serving premium food in a unique & funky fast-casual setting. Founded on the idea that tacos don't have to be associated with Tex-Mex cuisine and can be made with the same care and quality ingredients as fine dining, Velvet Taco is where "anything goes meets the art of the possible".
Some cool things about us: we use only the freshest ingredients available to offer a menu that explores the edge of multi-cultural boundaries, liberating tacos to a whole new level. We slow roast our own chicken and corn, use lots of booze in our margaritas, and make everything from scratch. Which means our food tastes really awesome.
Our tacos may not change the entire world, but we think they're pretty freakin' great."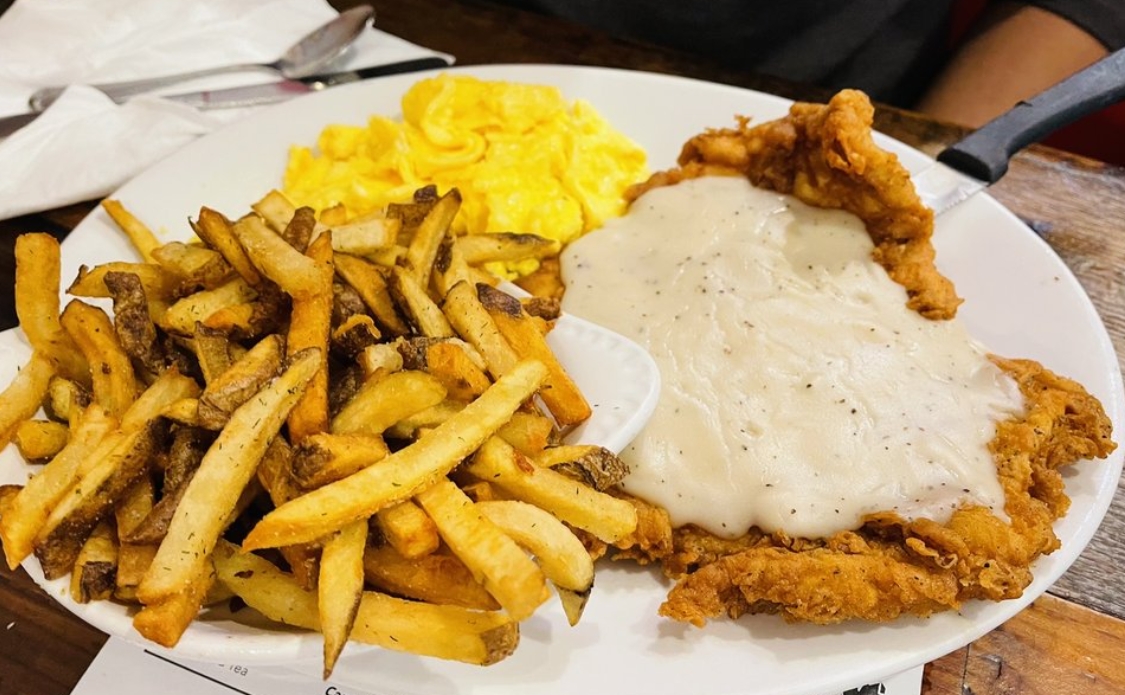 Try the: Chicken Fried Chicken
Also honored in: 2021 Best Restaurants in Dallas
"The Delaurier Family dove into the restaurant business in 1967 when Betty and Norman Delaurier opened Betty & Norm's Pizza & Chicken Palace in Belle River, Ontario. ​
Flash-forward over 50 years and three-generations of the Delaurier Family are restauranteurs (one even currently owns a Tim Horton's in Canada)! Maple Leaf Diner opened in September of 2015 after owner Michael Delaurier, an experienced restauranteur native to Windsor, Ontario, Canada couldn't find food in his wife's hometown of Dallas that felt like home.
Maple Leaf Diner's features include traditional diner delights with a sprinkle of Mike's Canadian Favourites such as: Poutine (hand-cut French fries topped with cheese curds and smothered in house-made beef gravy), Canadian Peameal Bacon (the REAL Canadian Bacon), Butter Tarts, Nanaimo Bars. and a sprinkle of requested southern favorites such as Chicken, Bacon and Waffles."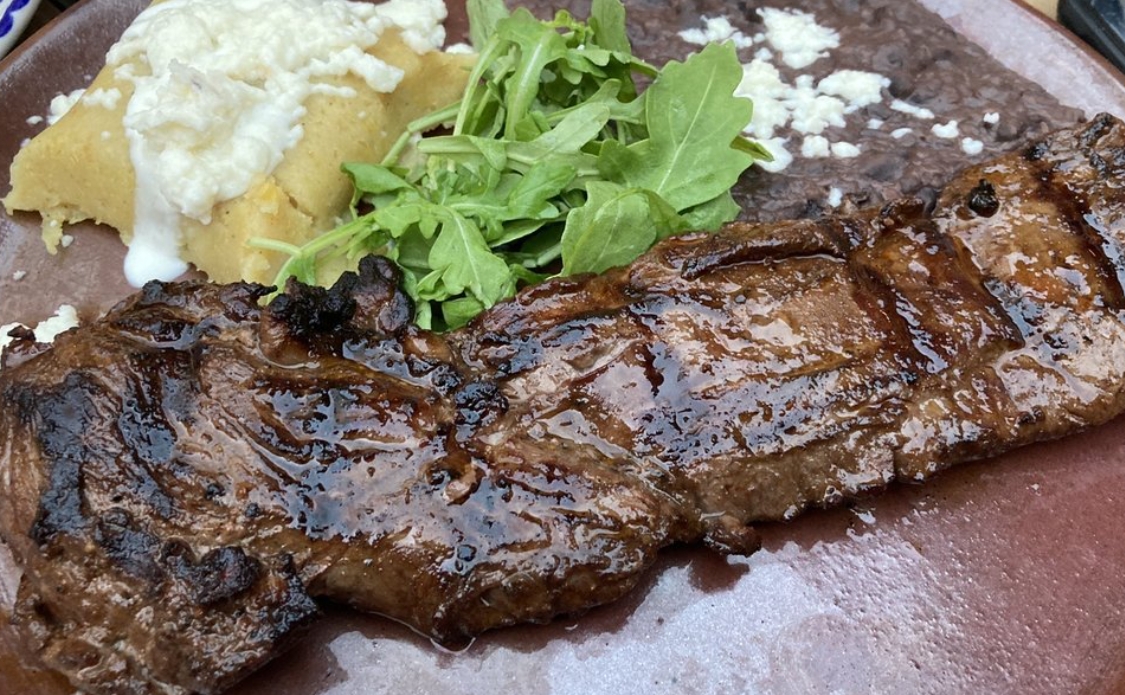 Try the: Carne Asada
Also honored in: 2021 Best Restaurants in Dallas
"Chef Nico's love for the culinary arts started at age nine, when he worked for a bakery, making deliveries and assisting in the kitchen in Mexico. Nico honed his skills at several restaurants throughout the country, in states such as Vera Cruz, where he learned about seafood, dried chilies, and making sauces from scratch, and Oaxaca, where he perfected tamale-making techniques. In 1996 he left Mexico for Dallas so he could pursue his goal of becoming a renowned chef. By traveling from state to state throughout Mexico, Chef Nico learned many of the culinary skills that patrons in the area enjoy every day. Chef Nico earned his reputation within the Dallas restaurant scene by working at Cuba Libre, The Porch, Hibiscus, and Meso Maya. His food is celebrated for its complexity, unique presentation, and fresh flavors (thanks, in part, to his love of gardening—he grows peppers, tomatoes, squash, and onions).
Yes, Chef Nico Sanchez is a stickler for precision and detail, and Meso Maya offers a menu unparalleled in the city. From the heart-shaped leaves of the hoja santa, which we use to wrap tamales, to the particular paring of cochinita pibil (pork) and achiote (spice), the fare here is unrelentingly faithful to the dishes you'll find throughout the regions of Central and Southern Mexico."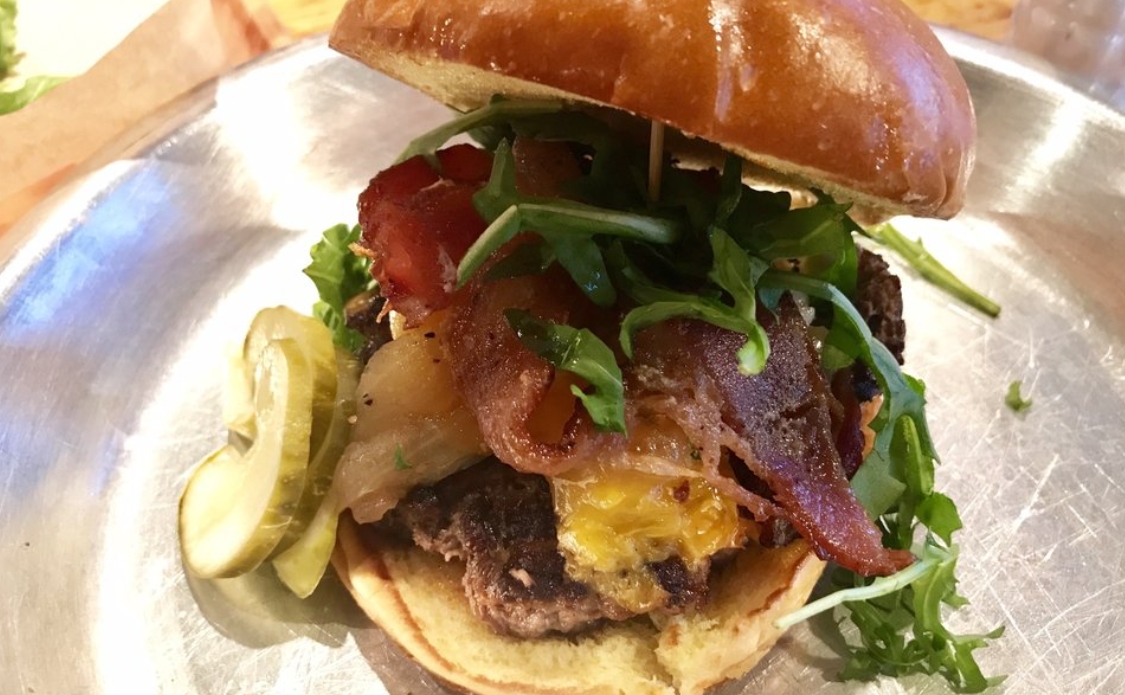 Try the: Sugar Burger
Also honored in:
"My daddy was the foreman of a big farm in East Texas near Ola, in Kaufman County. It was 6000 acres, but we still called it a farm. Nowadays it can be a quarter acre and they'll try to call it a ranch. Daddy would take the whole family to the State Fair of Texas in October for a week, even though school was on. He would set up a booth selling last minute insurance policies to the bronc and bull riders in the State Fair Rodeo. You couldn't hardly sell insurance to a barrel rider and the clowns already had it. Mama entered pies in the cooking competition at the Woman's Building, and Nana, my grandmother, would pick up a gig or two dancing at Pappy Dolson's "Diamond Doll" on Fitzhugh Avenue.
That left me with a lot of free time to become the 'agent provocateur' of the livestock pens. To pick up some extra dough I would pitch nickels with the truant kids, but I truly made good money fixing the goat roping competition which they ran at half time. I would first hustle a Busch Bavarian beer from Nana's cooler. Then I'd circle to the goat pen and pick out a big blue Billy goat to nurse that warm beer, like it was milk, through a rubber calf nipple. Then I'd run around to the front and take bets from the other kids on which goat would get roped first. The gun would fire, the gate would fly open, and sure as hell my drunk blue Billy-goat could barely stagger out from in front of the herd of young'uns slinging their lassos and yelling like a house a-fire. I could quite honestly clear $25 a day hoodwinking those little 4Hers. They never figured out how that skinny kid from Ola could pick the slowest rodeo goat every time."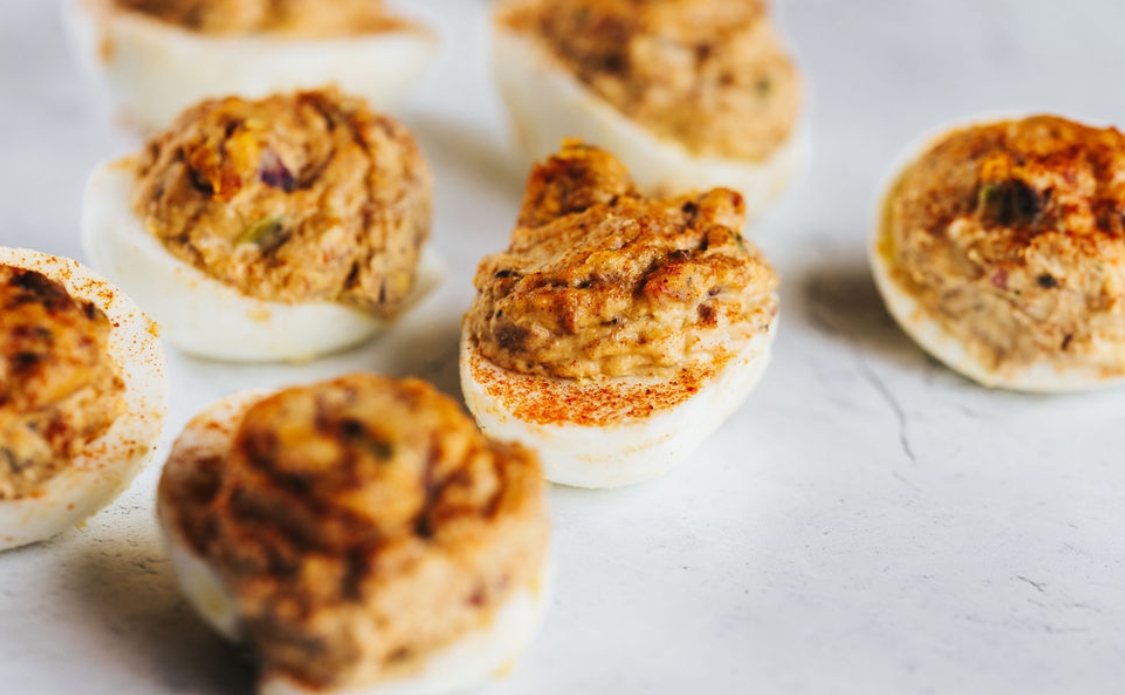 Try the: Deviled Eggs
Also honored in:
"Jill Grobowsky Bergus grew up steeped in the legacy of great BBQ. Her grandfather, Edgar "Papa" Schmidt ran the legendary Kreuz Market from the time he purchased it from the Kreuz family in 1948 until he passed it onto his sons in the 1980's. Jill's newlywed years in New York introduced her to the joys of cooking, as well as, eating at some of the nation's finest restaurants. The family lore of BBQ became a frequent topic among ex-Texans in New York. She and her husband, Jeff, plotted ways to get home to Texas.
Fast-forward several years, and they are fulfilling one of their wildest dreams. Deciding the DFW Area needed a good Central Texas style BBQ place, kismet and Jack Daniels brought them Pitmaster Tim McLaughlin. His amazing culinary skills and expertise have crafted the vision from the start. And with the help of Kreuz Market, Lockhart Smokehouse is bringing the amazing smells and flavors that people have loved in Lockhart for over 100 years to the Greater Dallas area."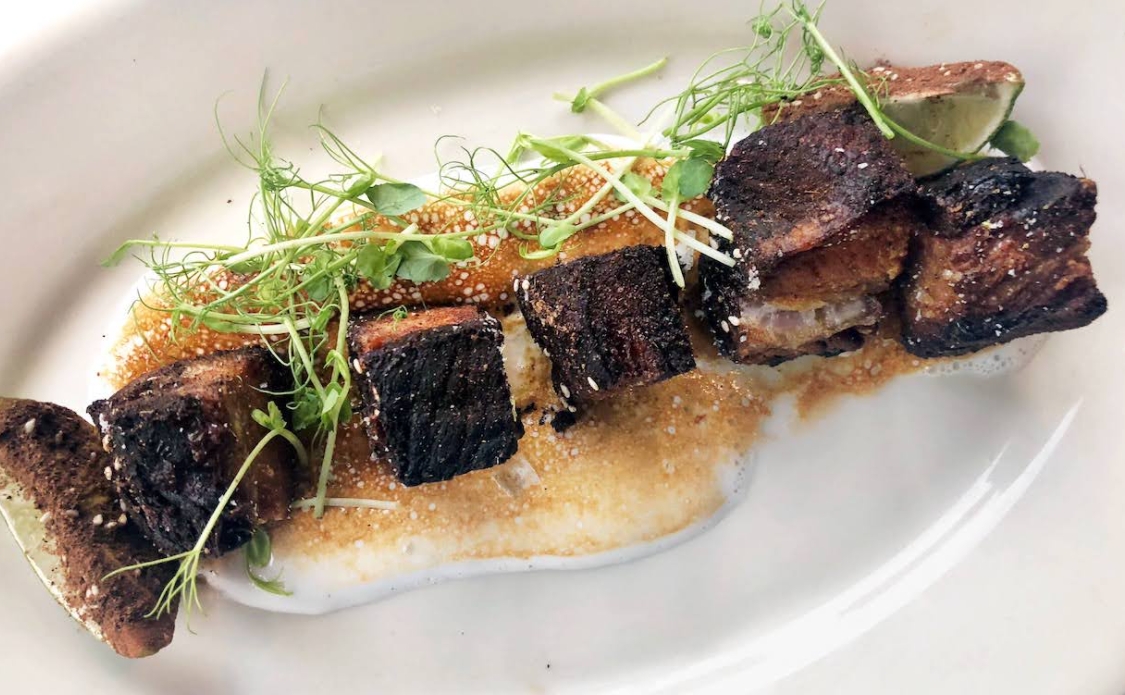 Try the: Pork Belly
Also honored in: 2021 Best Restaurants in Dallas
"Dallas' first true gastropub, Meddlesome Moth marries the world's best beers with a diverse menu of share plates, unique takes on traditional pub offerings, and entrées for those who won't share. Diners of any diet can find something delicious – vegetarian, vegan, keto, pescatarian, or eat-anythings! And we couldn't survive in Dallas without brunch on the weekends.
Explore the changing lineup of craft beers on tap, in the can, or bottled, in addition to exceptional wines and inventive cocktails. We also host a wide variety of special beer dinners and events with brewing industry all-stars. Bring your special someone or fun-loving group for lunch, dinner, brunch, or social hour and see why we were named the "World's Best Place for Beer"."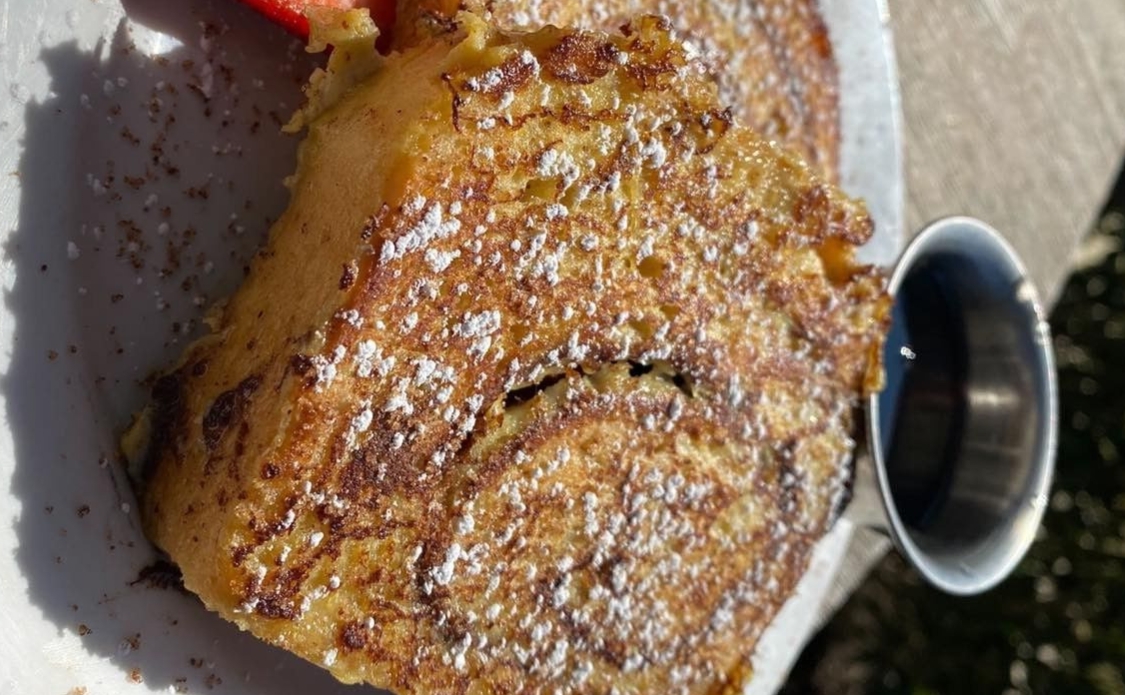 Try the: French Toast
Also honored in: 2021 Best Restaurants in Dallas
"Bread Winners is the perfect combination of upscale dining and casual, friendly atmosphere. Offering breakfast, lunch, dinner, and our famous weekend brunch. Walk into any of our 5 locations and you are greeted with a tempting array of fresh baked breads, pastries and desserts. Our staff always provides prompt, friendly service and expertly prepared continental cuisine. Remember Bread Winners for all your catering and holiday baking needs."