2022 Best Restaurants in San Jose
We've put together the best food spots in San Jose, California. You can see our methodology here.
Looking for a badge to celebrate your awesome accomplishment? Find it here!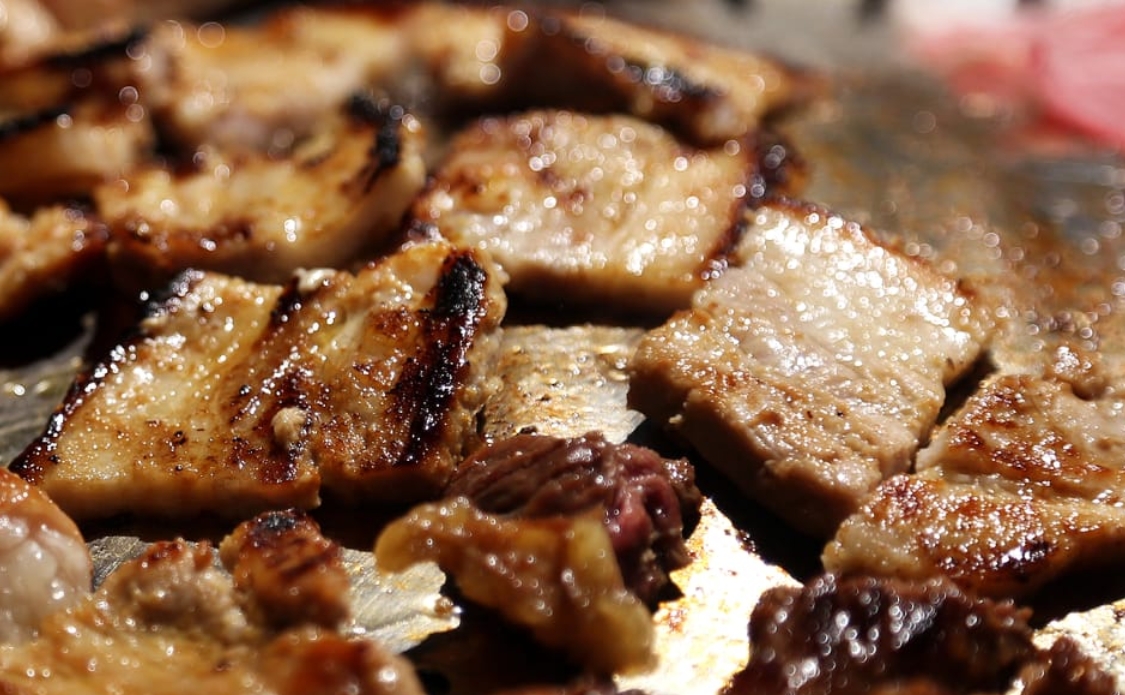 Try the: Pork Belly
Also honored in: 2021 Best Restaurants in San Jose
"We, at Gen Korean BBQ, are pleased to present our guests to an experience they will truly never forget, from our boundless menu options consisting of freshly prepared meats, seafood, and vegetables, to our refreshing & traditional Korean ban-chan (side-dishes); you will experience a wide array of complex flavors that will truly give your palate a new perception of taste."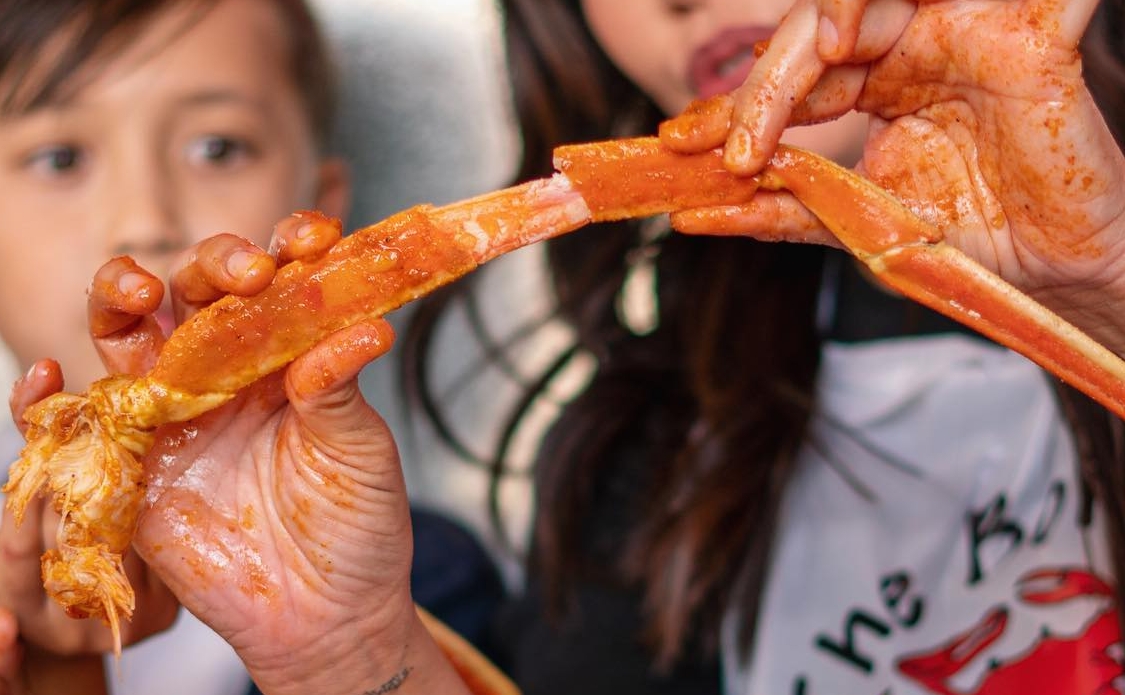 Try the: King Crab Legs
Also honored in:
"It all began in a little Southeastern Texas town called Seadrift. With a population of just 2000, Seadrift was home to Yo'Daddy and his family of crabbers and fishermen. They labored in their boats year-round, catching oysters, crab and shrimp for the seafood industry. As toiling as the work was, every weekend the men would come home with their catch of the week to enjoy­ – they boiled crawfish and crabs, shucked raw oysters, grilled fresh fish – always with a beer in hand.
In 1995 Yo'Daddy caught the best catch of his life, Yo'Mama. The consummate Midwestern girl from Kansas, Yo'Mama hadn't had much exposure to such seafood delicacies – that is, until she met Yo'Daddy. But, she did have the natural inclination to have friends and family over for joyous occasions that were always surrounded by good food aplenty. And one thing Yo'Mama does know is how to EAT!
With their flair for having a good time, warm hospitality and passion for excellent seafood, Yo'Daddy and Yo'Mama opened the first Boiling Crab in 2004. Now family and friends (and you, too!) can experience the fun and taste of a backyard crab fest in your own neighborhood. Their dream – that The Boiling Crab have the "best tail in town" and be the biggest ass-pinching, head-sucking venue this side of Mississippi – has become a reality."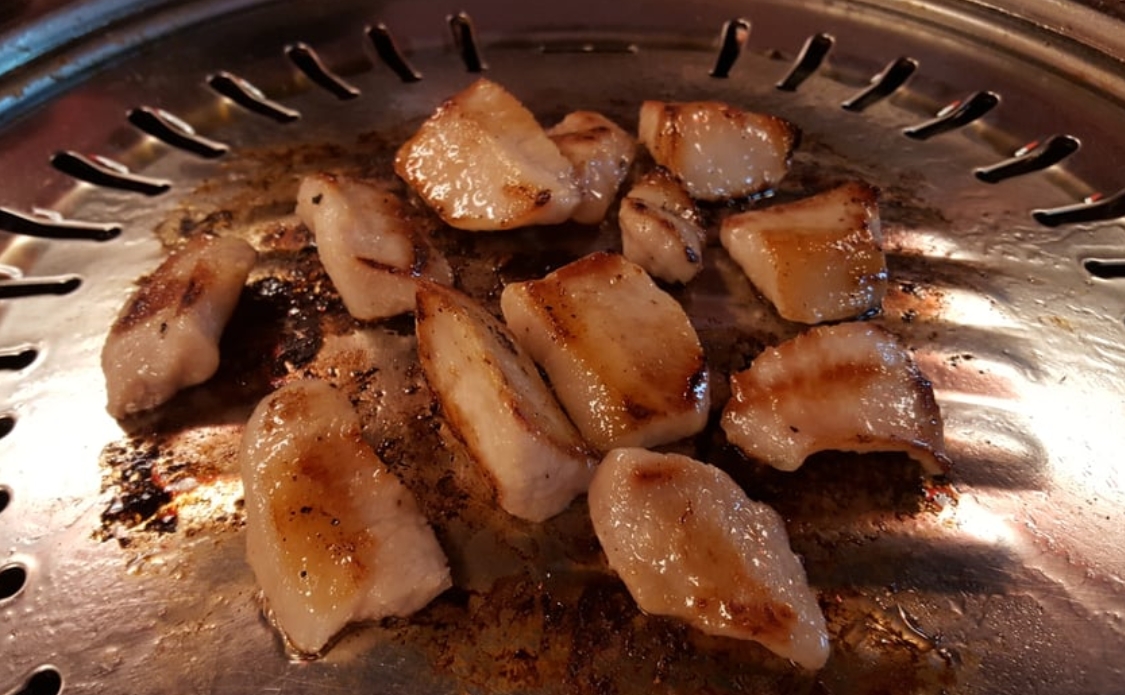 Try the: Pork Cheek
"Offering a unique experience with our "All You Can Eat" menu – Korean BBQ and Hot Pot. Using high-quality, fresh ingredients, we bring you a combination of grilled and hot pots that you'll Love! Customer service is our top priority as our team strives to create a welcoming experience for you. We are passionate to bring a vibrant and lively atmosphere for a unique dining experience. Happy Hour: Monday – Thursday, 9pm- 11pm Friday – Sunday, 3 – 5pm & 9pm – close."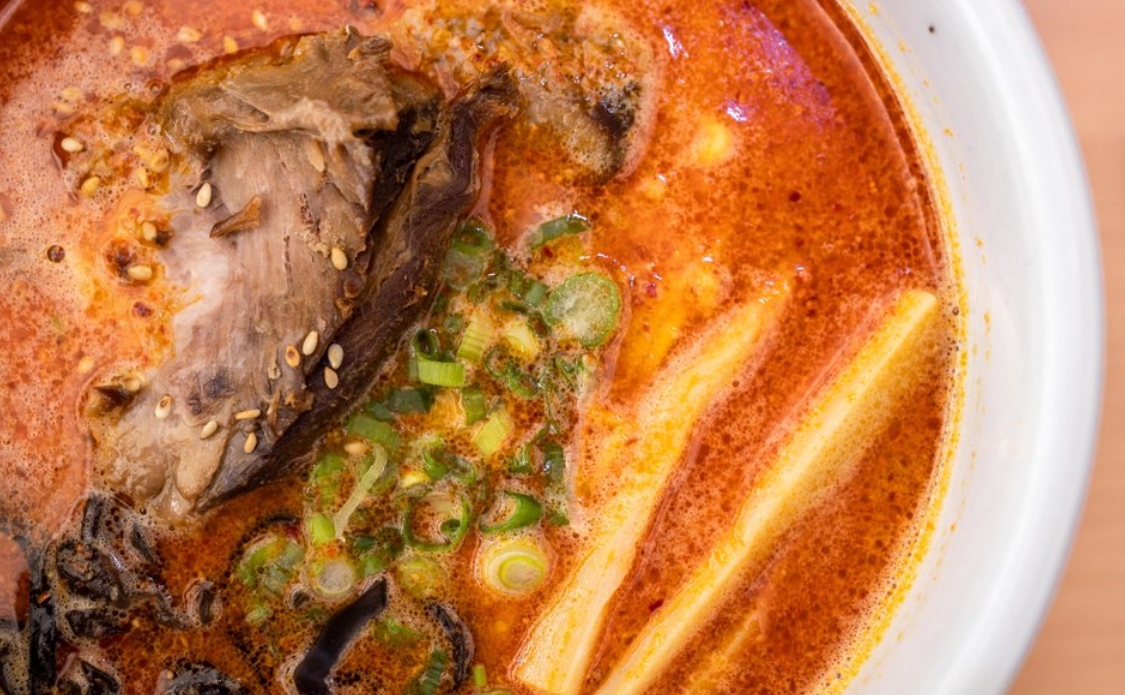 Try the: Miso Ramen
Also honored in: 2021 Best Restaurants in San Jose
"Santouka's soup is made by hand from scratch at all its restaurants, both in Japan and abroad.
The reason why we stick to our ingredients and production method is to serve 'Family friendly, delicious, and healthy ramen.'That is why we use minimal salt.
Like food parents give their children, we strive and pour our love into our ramen. In keeping with the spirit of Santouka at the time of its founding, we aim to be a ramen restaurant that will be loved forever by people around the world. We will never stop delivering our consistent flavor."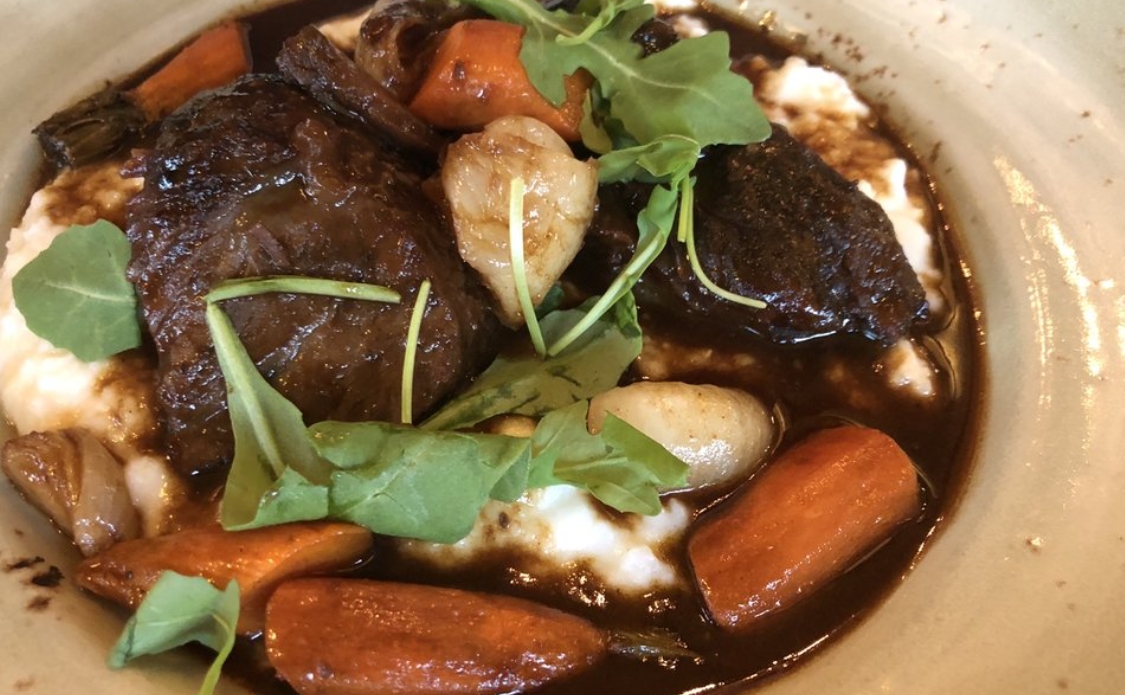 Try the: Braised Beef Cheeks
Also honored in: 2021 Best Restaurants in San Jose
"The Table is an urban neighborhood restaurant focused on seasonal ingredients, hand-crafted cocktails and progressive wines. We are called The Table because we recognize a table's unique ability to bring together delicious food, fun drinks and good people. Many of life's best memories have been created around a table
Our cuisine is contemporary American, paying tribute to the people and cultures that call this valley home. We believe that the quality of our product begins at the source—with the farmers, ranchers, and dairymen that produce them. By establishing relationships with local farms and ranches, our goal is to understand the origins of everything we cook and seek out only those ingredients produced with integrity and care. We commit to delivering delicious food that highlights the quality of the ingredients we source, free of over manipulation."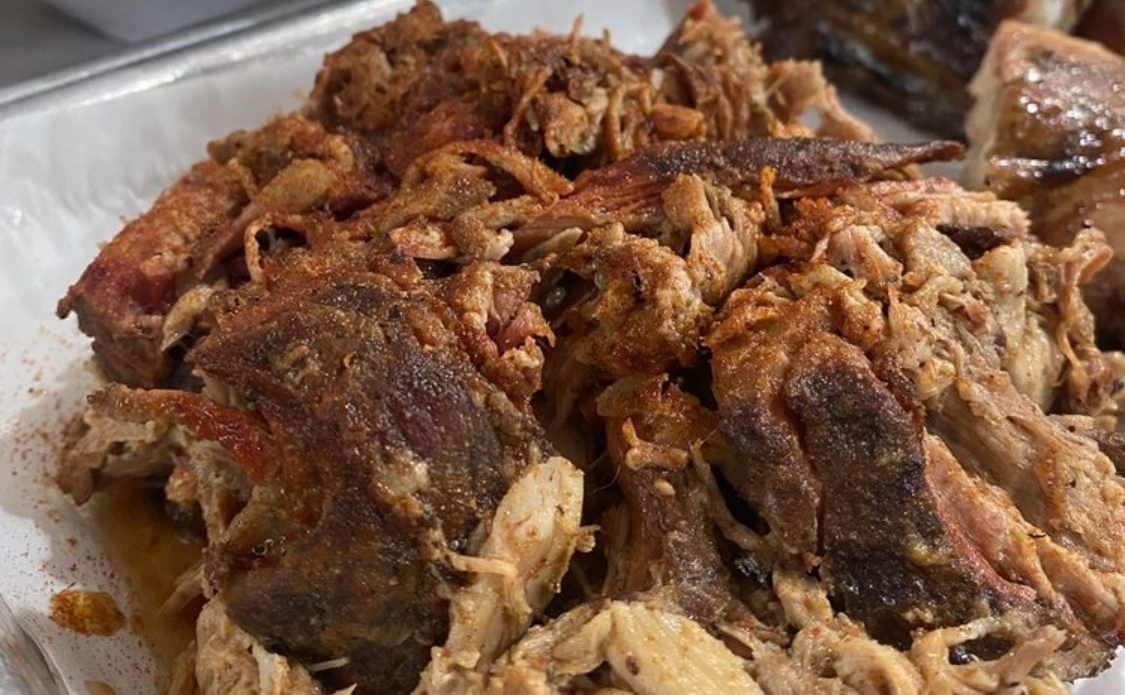 Try the: Pulled Pork
Also honored in: 2021 Best Restaurants in San Jose
"Paul had been learning BBQ, chatting with friends and groups online, trying out recipes, burning things and starting uncontrolled, but thankfully small, fires. The thing about BBQ is that it is not "set oven to 350 and cook for one hour". It was a ton of variables that all had to be managed each and every cook in order for the result to be successful. He was hooked on the challenge of it all.
They quickly learned that they needed a real commercial kitchen, and in the process of looking for one to use, they came across the location on 4th St., where the Mexican Food restaurant owners wanted out. Thinking "I'll be out of business in about 7 months, the industry average", Paul took over the lease, put a hand made sign that said "BBQ" on an A-frame out by the driveway, and they were off. Paul was Pitmaster, Line Cook, Prep Cook and Server. Jessica ran the Front of House when she could get away from her other job. After cooking overnight, Paul would often sleep on the seats in the restaurant, until one day, a lovely lady opened the door and said, "Are you open?"
Since that time, we have been so very fortunate to have built a huge family of wonderful people who enjoy our style of BBQ. We are humbled and eternally grateful to everyone who loves BBQ and especially to the BBQ aficionados, the true believers, who recognize our commitment to traditional BBQ slow cooking methods."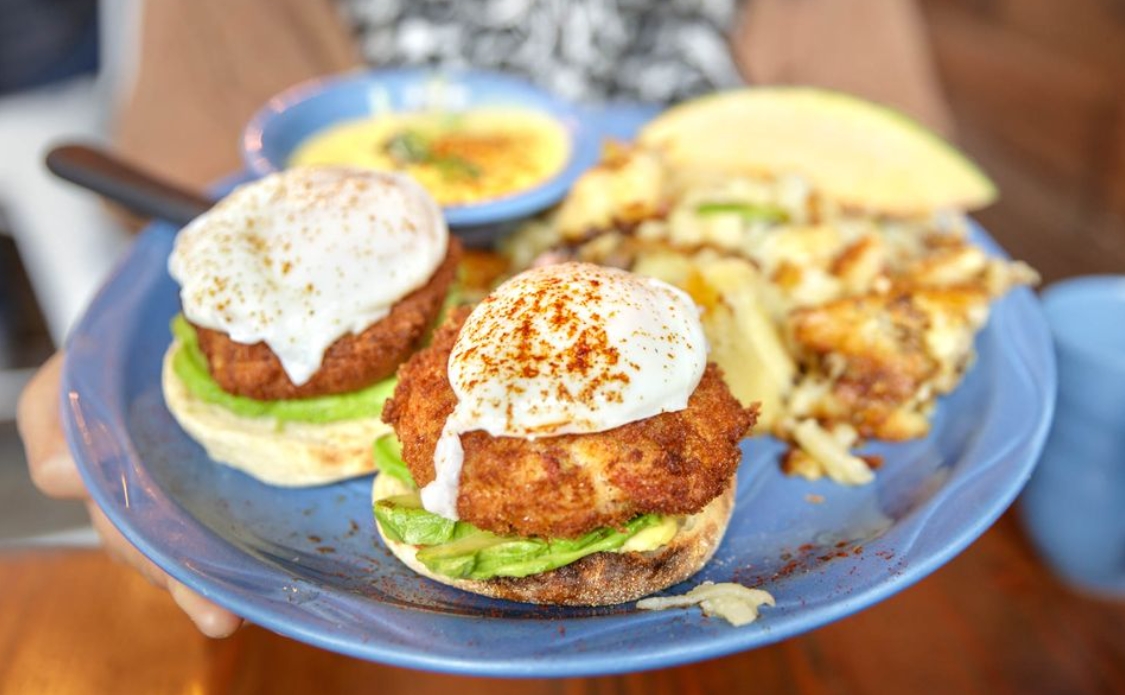 Try the: Crab Cake Benedict
Also honored in: 2021 Best Restaurants in San Jose
"Fresh, local ingredients. Recipes carefully crafted for optimal flavor. That's what a meal at The Breakfast Club at Midtown is all about. Well, that and having a great time. When you mix our good vibes with our great morning cocktails, you're in for a refreshing and delicious treat. We've got all your favorite sweet dishes in our lineup — waffles, pancakes, French toast. Or, for our savory food fanatics, we have burgers, sandwiches, and Benedicts. It's time you did brunch The Breakfast Club way."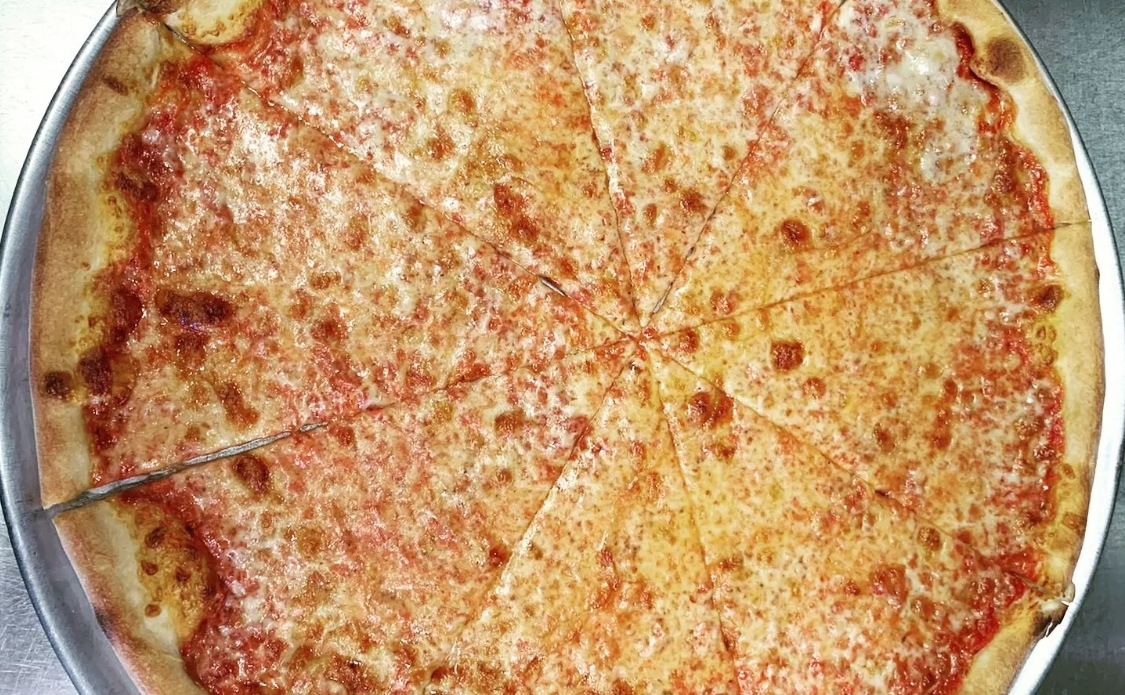 Try the: Cheese Pizza
Also honored in: 2021 Best Restaurants in San Jose
"If you've never been here before, let me offer this suggestion – Try a plain slice (just cheese). It will allow you to taste all the flavors in balance. Then, once you know how the base pie tastes, feel free to add items. We offer combination pies and slices, and we can always make something custom for you.
Strombolis and calzones are made to order. We also have garlic knots. Our cannoli, tiramisu, NY Cheesecake, and Brooklyn Blackout Cake come all the way from Wyandanch, Long Island.
We use only the best ingredients. Period. In NY, if your service or food quality is less than exceptional, you'll be out of business in six months. We live by that standard here at A Slice of New York."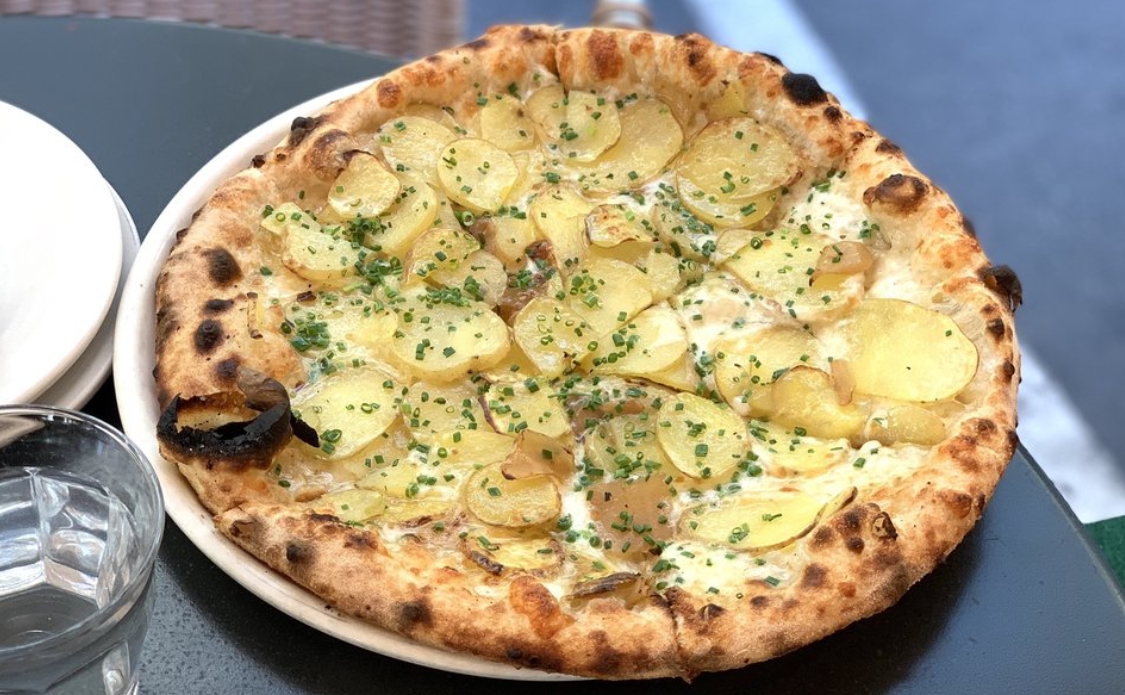 Try the: Heirloom Potato Pizza
Also honored in: 2021 Best Restaurants in San Jose
"We are part of the Bacchus Management Group family of restaurants. Bacchus, located in the best "big" city in the world, San Francisco, is a boutique hospitality group that owns and oversees a handful of award-wining restaurants, including the Michelin-starred Spruce in San Francisco, and The Village Pub in Woodside. The group also includes SMIP Ranch, a private farm in the hills above Woodside that grows ingredients exclusively for the restaurants; a coffee roasting company, RoastCo; and Mayfield Bakery, an artisan bakery in Palo Alto.
Pizza Antica's journey began over 10 years ago with the opening of the first location in Santana Row. Our goal was to evoke the feeling of eating in a classic Roman pizzeria, while cooking with pristine local ingredients from small family farmers. We have since opened additional restaurants in Mill Valley, and Lafayette."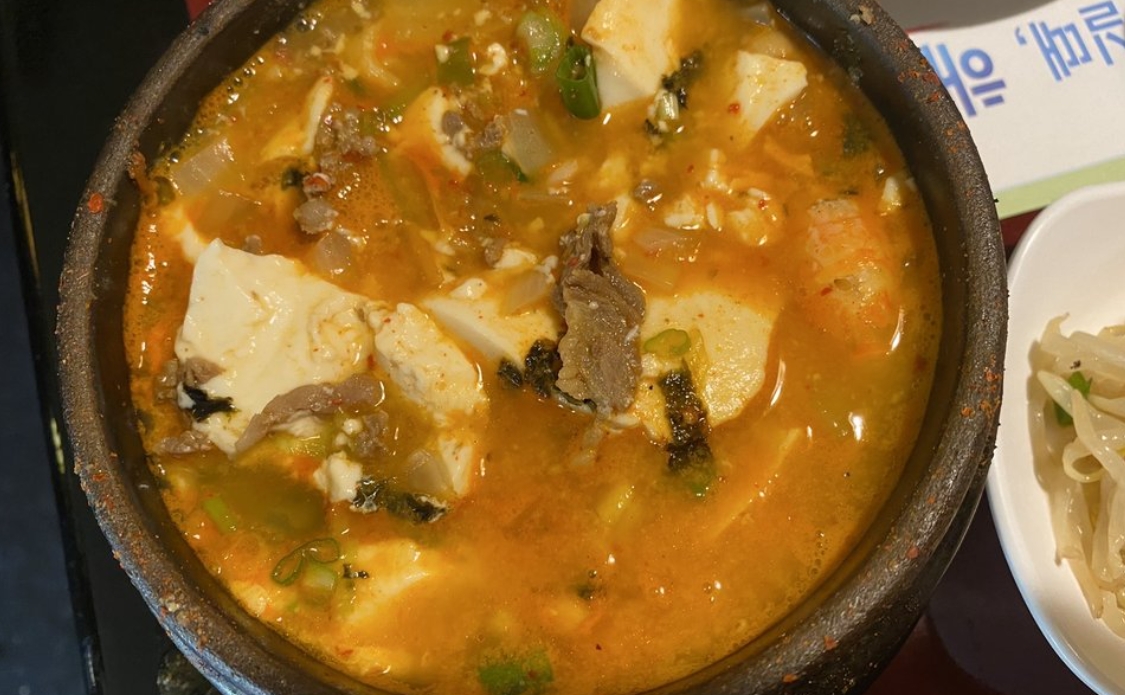 Try the: Tofu Soap
"You'll find great Korean food and gracious people who will welcome you with open arms. Food choices are labeled with Korean names and American descriptions. You will also find a legend that will let you know how spicy your meal will be. Almost everything is available for take out also.
Don't forget to ask about your favorite to us. We're betting you'll find it already available but if not, we're also betting that will take your name and number and tell you when she has made some – just for you!
Family friends will also be happy to fill in any gaps there might be in your knowledge of Korean culture if you have an interest and ask."