2021 Best Restaurants in Santa Ana
We've gathered the very best spots to chow down in Santa Ana, California. You can see our methodology here.
Looking for a badge to celebrate your awesome accomplishment? Find it here!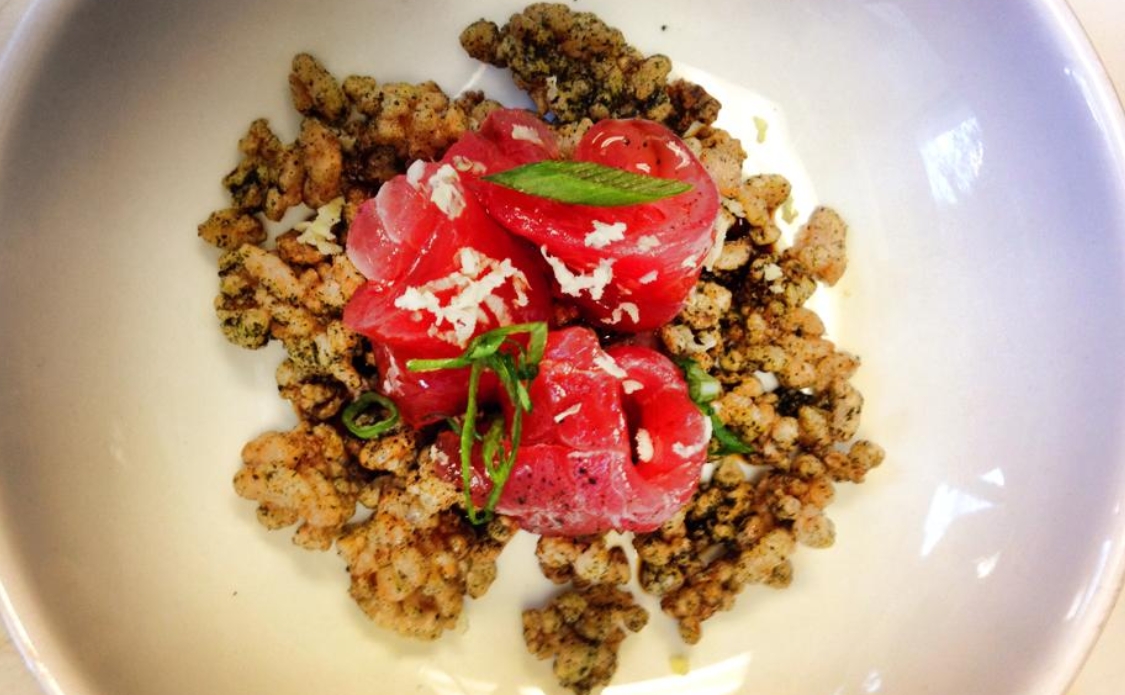 Try the: Pan Roasted Sakura Pork Chops
"Chef driven, ingredient driven small plates and craft beers. A young and creative team of chefs led by Executive Chef, Jason Quinn (formerly of The Lime Truck), change up the menu weekly to keep the dining experience fresh and exciting. Certified Cicerone, Jarred Dooley, has built a beer program with 15 craft beers on draft, all priced at $6.00. (Quantities differ based on cost and alcohol content.) He's also got approximately 60 bottled beers, including many rarities. The Playground is owned by the Quinn family and we take the fact that you're our guest very seriously. It's hard to figure out whether the most important aspect of your experience at The Playground is the food, the beer or the hospitality. Hopefully you'll agree that we exceeded your expectations in all three categories."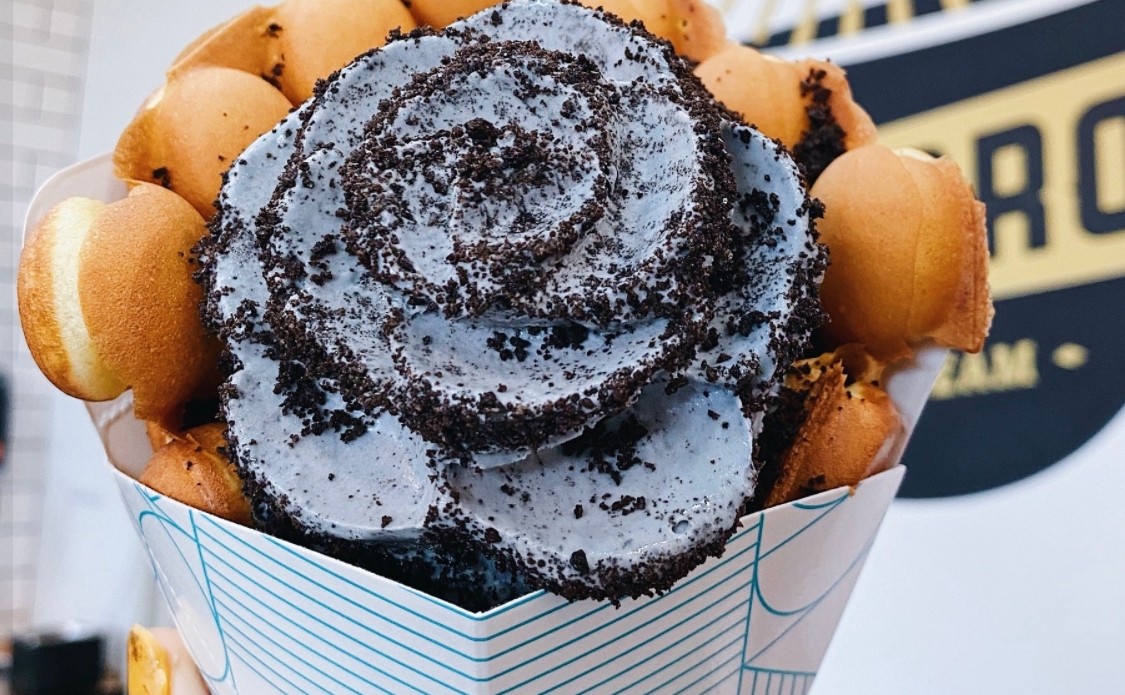 Try the: Puffle Cones
"Fulfillment, happiness, and Cauldron Ice Cream.
At Cauldron Ice Cream we believe in the perfect unity of innovation and tradition. Our goal is to reinvent ice cream in a way that is so good, it will make people fall in love with ice cream all over again. No more icy hardpacked cartons, no more flavorless "flavors". Just the good stuff. Ice cream has the unique ability to transport us to a time and place where everything was right in the world. And we're tired of taking that for granted.
Luckily for us, liquid nitrogen + sweet creamy base are a match made in ice cream heaven. Not only is it mesmerizing to watch foggy liquid nitrogen create ice cream in seconds flat, it also makes for the creamiest, freshest ice cream you will ever eat. Paired with our now famous Puffle Cone and it will definitely take you back to a better time."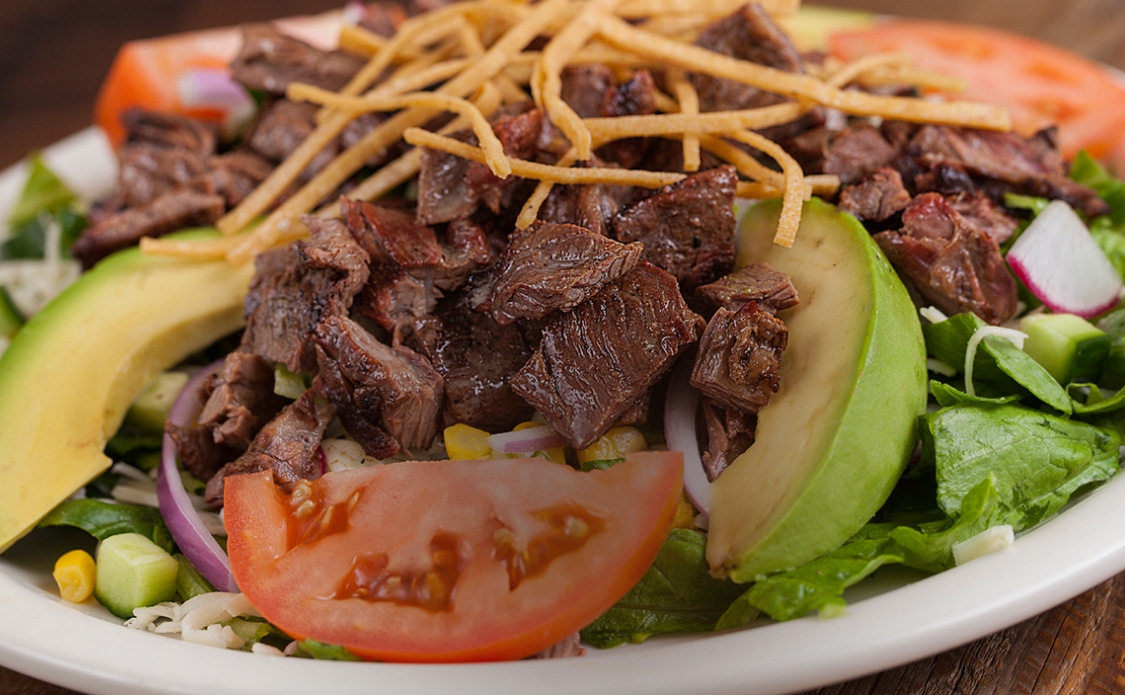 Try the: Carne Asada
"Baja Fish Tacos prides itself on using the highest quality ingredients. You'll taste this quality and freshness from our chips to our signature Salsas which are made throughout the day. We invite you to come and taste it for yourself."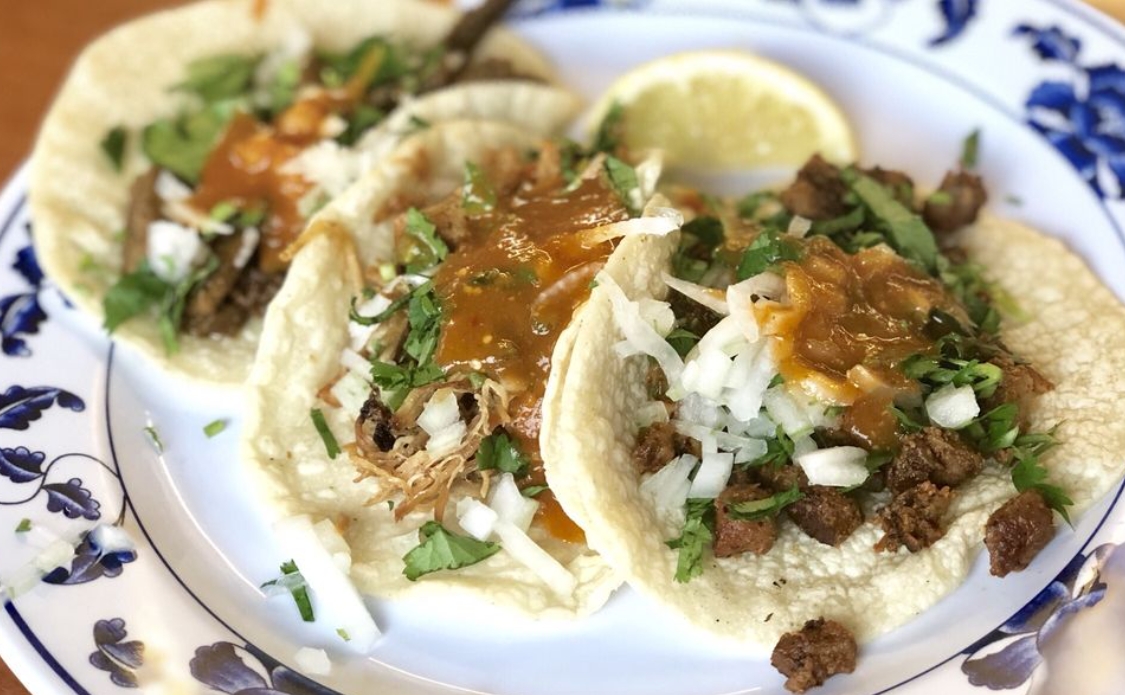 Try the: Carne Asada Plate
"Cause we make the best tacos in town, that's why! Here at Taqueria El Zamorano we put the same great taste and care in all our food. We want everyone else to taste the good taste that has been our family for generations. We take pride on serving our customers with great food and original flavors. Come get a taste of our traditional tacos with amazing flavor."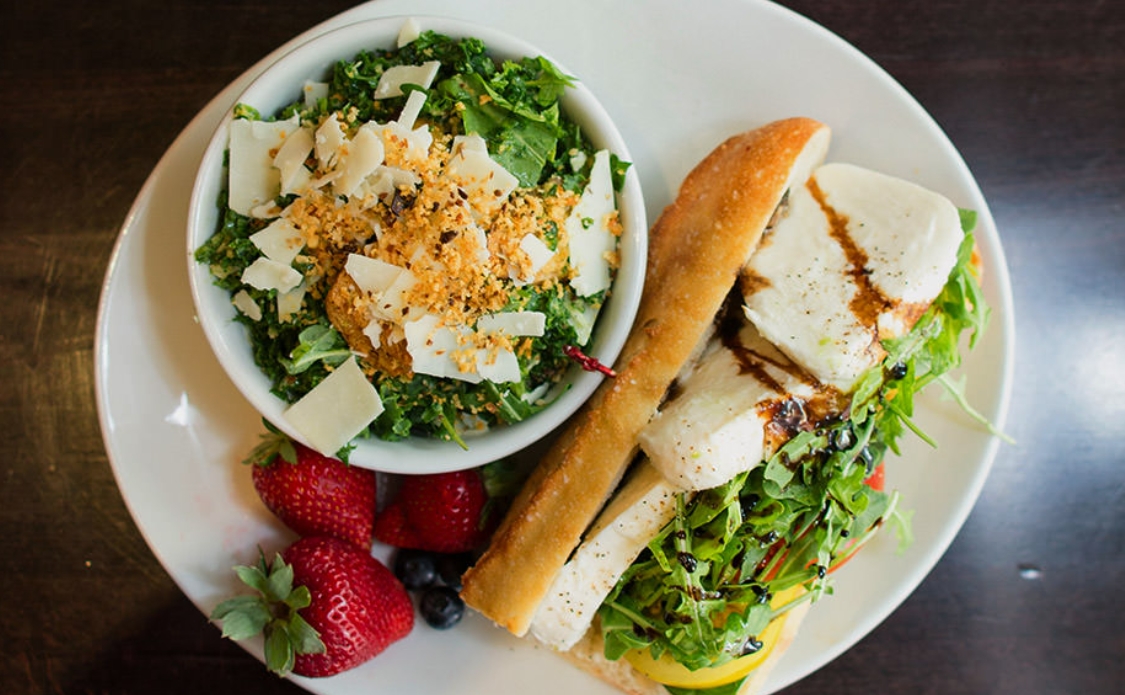 Try the: Creme Brulee French Toast
"Judy Fleenor is the former chef and co-owner of Café Chiarini. We believe that people deserve good healthy clean food at a reasonable price. Our produce is delivered fresh daily from local farms and prepared to order. There are too many chains in the OC, and people appreciate food made with love. This is proven with the loyal following we've had during our run with Café Chiarini. We received an outpouring of support after our closure to re-open. The reason we closed the 3rd and Olive location was because of unresolved partnership issues. Our new location "Crave" on 4th street in Santa Ana will better serve the local community. We have plenty of indoor seating, a large new kitchen, four cash registers, longer hours and we will be open on the weekends.
At Crave we believe simple fresh pure ingredients create the most satisfying and memorable dining experience. We make everything fresh. We spend a lot of time slicing, chopping, blanching, braising, baking, etc… You will be able to tell from the first bite. We offer gourmet seasonal food available for take-out, dine-in or delivery. Since we use fresh seasonal ingredients we will be introducing new specials weekly. If a new item becomes popular we will add it to our daily menu. We like to get feedback from our customers and keep things changing."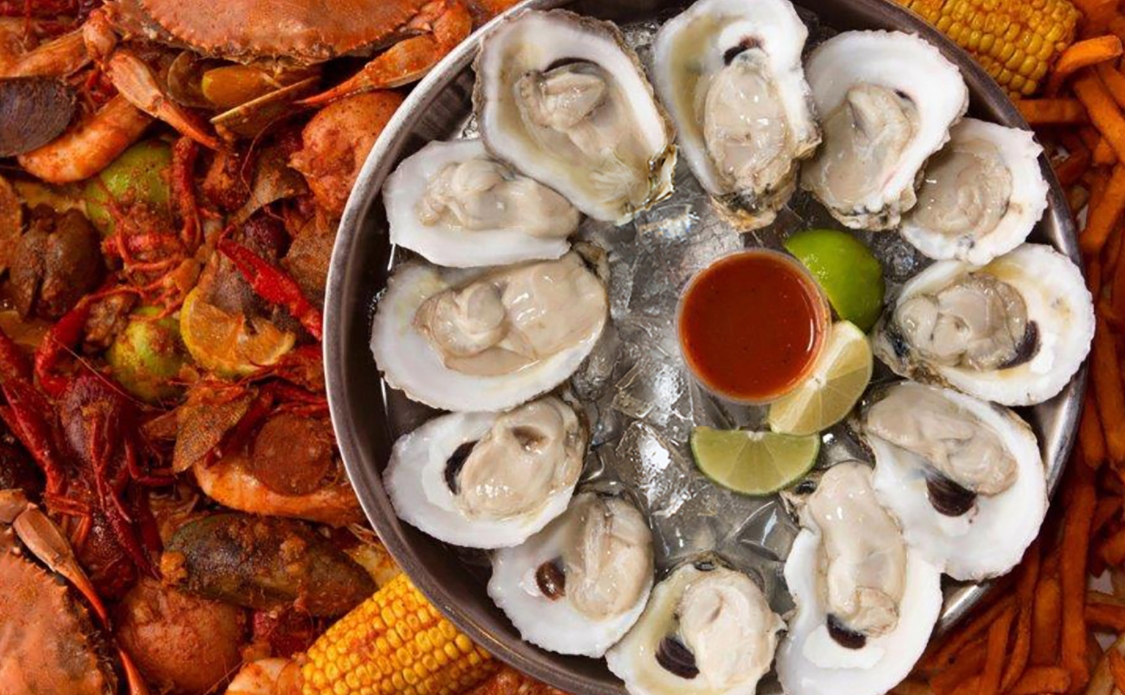 Try the: Crawfish
Also honored in: 2021 Best Restaurants in San Jose
"It all began in a little Southeastern Texas town called Seadrift. With a population of just 2000, Seadrift was home to Yo'Daddy and his family of crabbers and fishermen. They labored in their boats year-round, catching oysters, crab and shrimp for the seafood industry. As toiling as the work was, every weekend the men would come home with their catch of the week to enjoy­ – they boiled crawfish and crabs, shucked raw oysters, grilled fresh fish – always with a beer in hand.
In 1995 Yo'Daddy caught the best catch of his life, Yo'Mama. The consummate Midwestern girl from Kansas, Yo'Mama hadn't had much exposure to such seafood delicacies – that is, until she met Yo'Daddy. But, she did have the natural inclination to have friends and family over for joyous occasions that were always surrounded by good food aplenty. And one thing Yo'Mama does know is how to EAT!
With their flair for having a good time, warm hospitality and passion for excellent seafood, Yo'Daddy and Yo'Mama opened the first Boiling Crab in 2004. Now family and friends (and you, too!) can experience the fun and taste of a backyard crab fest in your own neighborhood. Their dream – that The Boiling Crab have the "best tail in town" and be the biggest ass-pinching, head-sucking venue this side of Mississippi – has become a reality."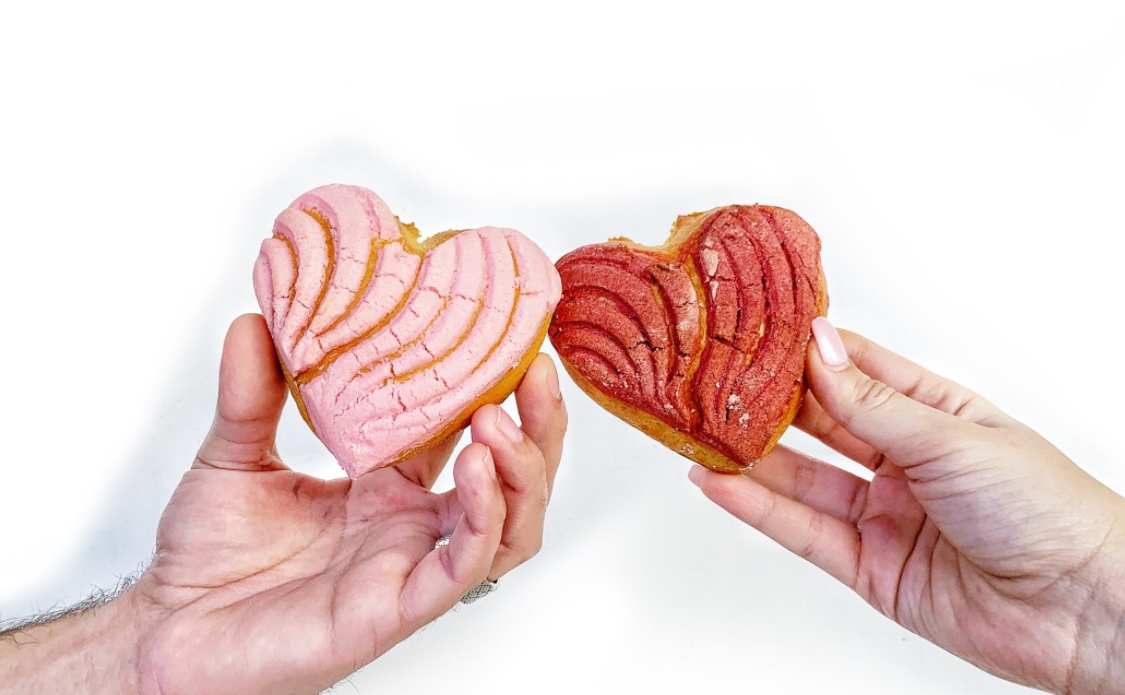 Try the: Churro Waffle
"Cafe Cultura was the pioneer in Downtown Santa Ana for a store who not only sold a product, but also a culture.
We specialize in coffee, but our food has really become a strong forte for Cafe Cultura. We take pride in not only our food and drink, but also the culture awareness to our community. We are just as proud about our food, as we do in the fact we have taught other cultures about ours. We will continue to create beverages and food that creates a hype in the modern culinary scene, but never losing our identity and our roots."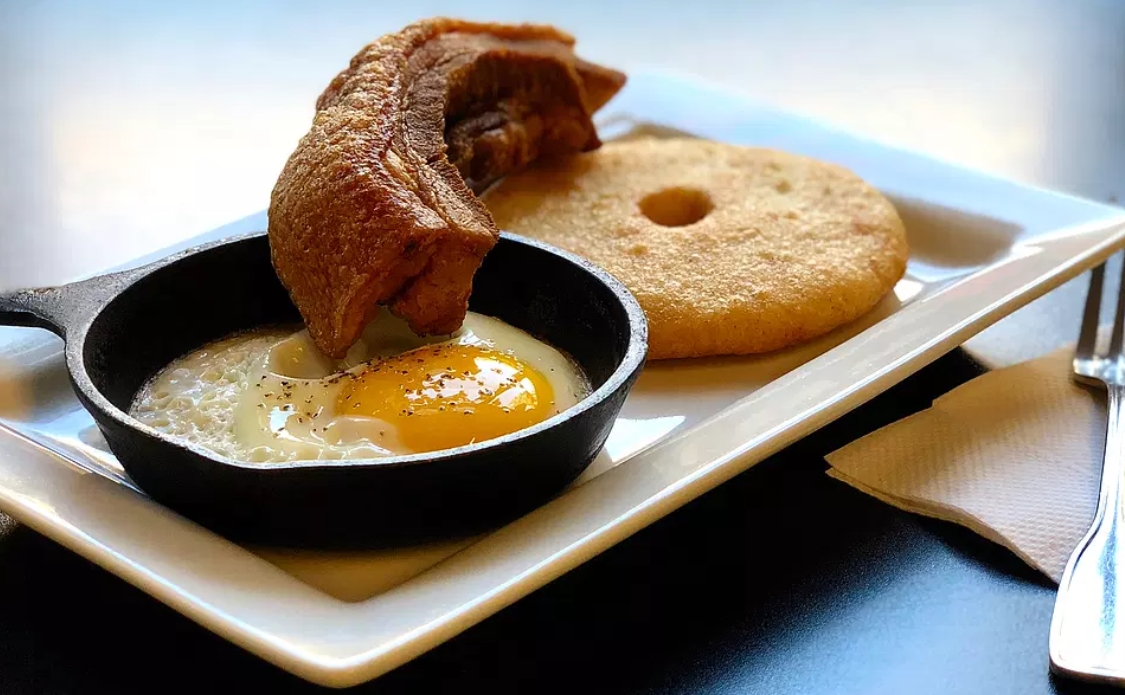 Try the: Carne Mechada
"The secret? Is consistency. It starts with a great deal of attention to choosing quality ingredients, and a lot of love, for the craft of bringing to the table the best of Venezuelan food every day. No matter where you come from, whether you are part of the family or a first-time guest, you will feel the warmth of our dedication through the joy of our meals. It's been seven years since Norah Briceño And Her Mom Solange Briceño opened Mil Jugos, The first Venezuelan restaurant in downtown Santa Ana, and developed a cult following since then. Our Team Dedicate to create the most distinctive Latin American flavors that represent a century old of culinary Of European and native indigenous. We offer the opportunity to explore the most home flavorful Mom cooking in Orange County."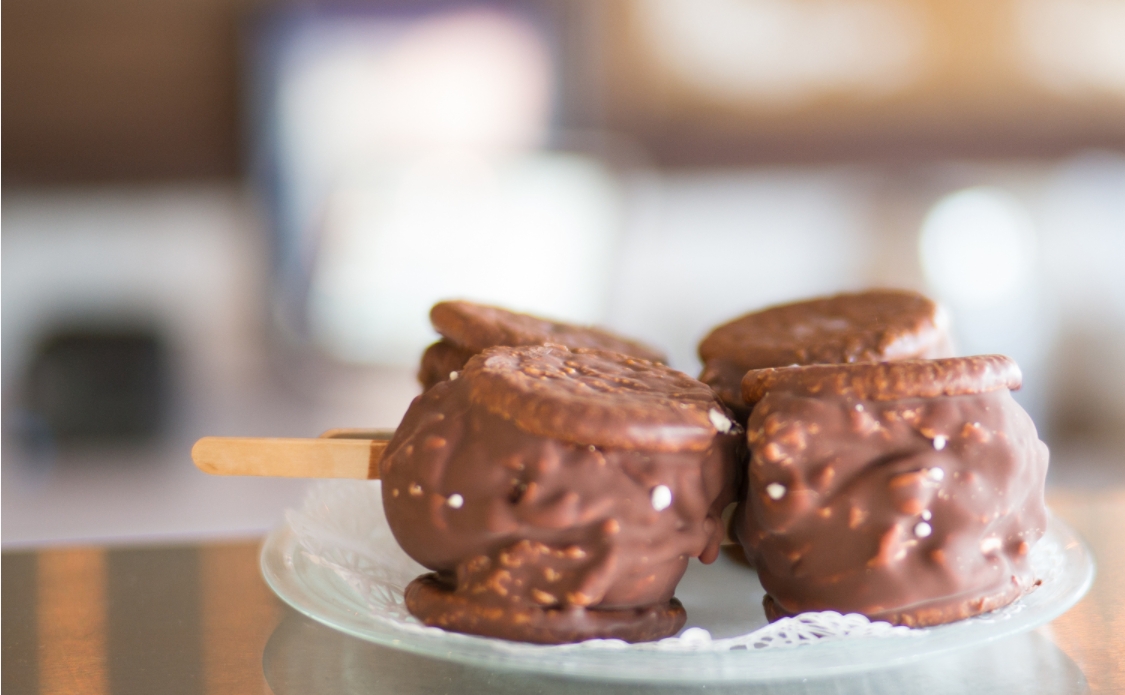 Try the: Ice Cream Sandwiches
"Since 1972, Hans' Homemade Ice Cream has been a local favorite for generations of Orange County residents. All of our ice cream is made fresh, in the original Santa Ana location, using only the richest cream from local dairies. We never whip air into our ice cream to fluff up the volume. So, all you get is dense, creamy ice cream that you can really sink your teeth into! In addition to classic favorites, like Butter Pecan and Cookies & Cream, the Hans' team continues to create new flavors, like Coffee OREO® and Nutella® Krunch. Try them in a shake or sundae or just enjoy them on a cone. We also serve up handmade Ice Cream Sandwiches, and Munchies as well as hand-dipped, frozen bananas. Tell us what you like or dislike about our products or service, and we'll continue to refine both. Our first batch of Salted Caramel ice cream was too salty. The next…not salty enough. Now? Now, we've got it just right. Try a taste for yourself."
Try the: Pork Belly Sandwich
"The Sandwich Society was created with one goal in mind – to offer shelter to those seeking extraordinary food. Whether it be through unique sandwiches, fresh salads, heart warming soups, or refreshing beverages, we always aim to venture out of our comfort zone to provide you with the most exciting ways to experience food."