2022 Best Restaurants in San Diego
We've put together the best food spots in San Diego, California. You can see our methodology here.
Looking for a badge to celebrate your awesome accomplishment? Find it here!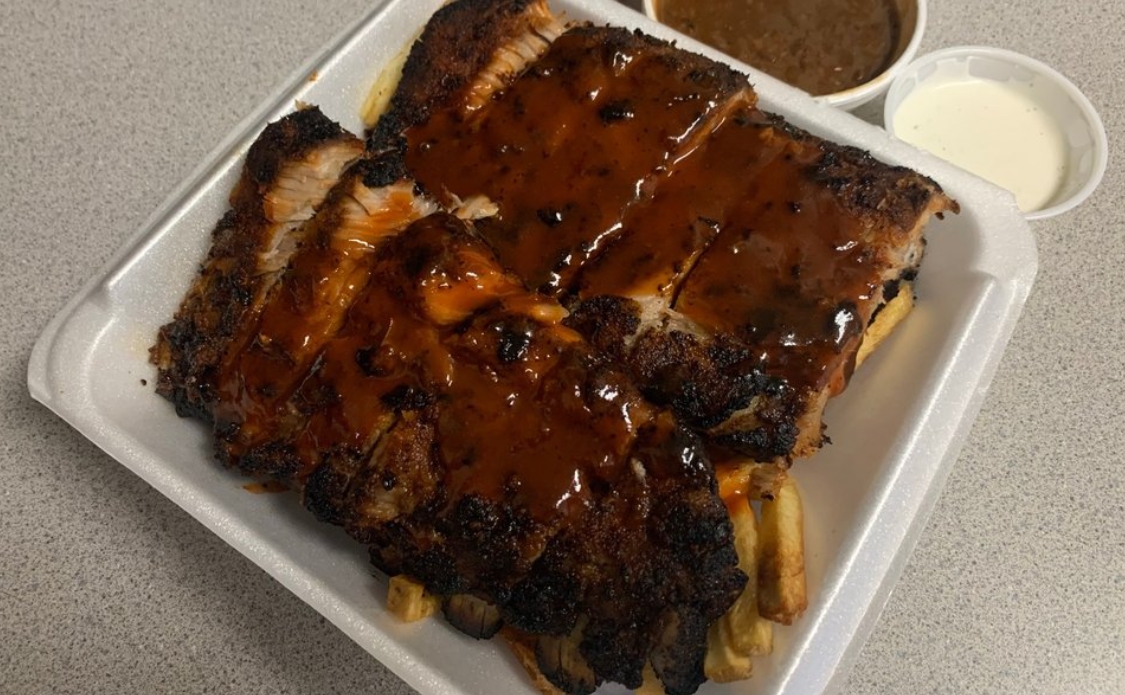 Try the: Baby Back Ribs
Also honored in: 2021 Best Restaurants in San Diego
"For the past 20+ years, BBQ lovers across San Diego County have turned to restaurateur Phil Pace to satisfy a singular craving: mouth-watering mesquite grilled ribs, chicken, beef and sandwiches. Beloved by locals and visitors alike, Phil's BBQ is the most award winning and talked about BBQ in San Diego. Serving thousands of customers a day from a diverse clientele of skateboards to Bentleys, Phil has built his foundation on consistency, quality, freshness and friendly service. "We thrive on providing each guest with the 'Phil's Experience,' which basically comes down to organized chaos," laughs owner Phil Pace. "The biggest reason behind our success is our loyal customers who have supported us and waited in line for a taste of BBQ for the past 20+ years.""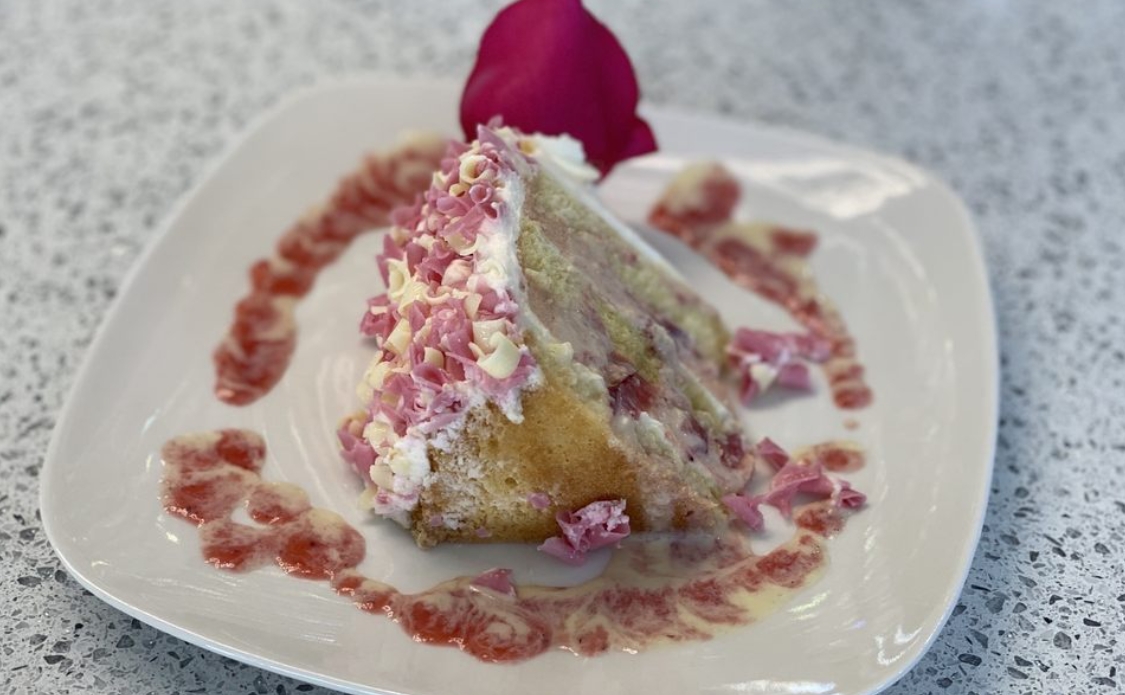 Try the: Shangri-La Cake
Also honored in: 2021 Best Restaurants in San Diego
"Created by pastry chef Karen Krasne, Extraordinary Desserts built its name on showstopping cakes and desserts. Today, in addition to showstopping cakes and desserts for special events and weddings, Extraordinary Desserts features two Extraordinary Desserts bakery/restaurant locations in San Diego featuring both sweet and savory delicacies; a best-selling cookbook, Extraordinary Cakes, allowing bakers to create their own extraordinary cakes at home; and national delivery for its branded line of gourmet food products that include mouth-watering cookies, signature line of chocolate bars, custom teas, candles and more."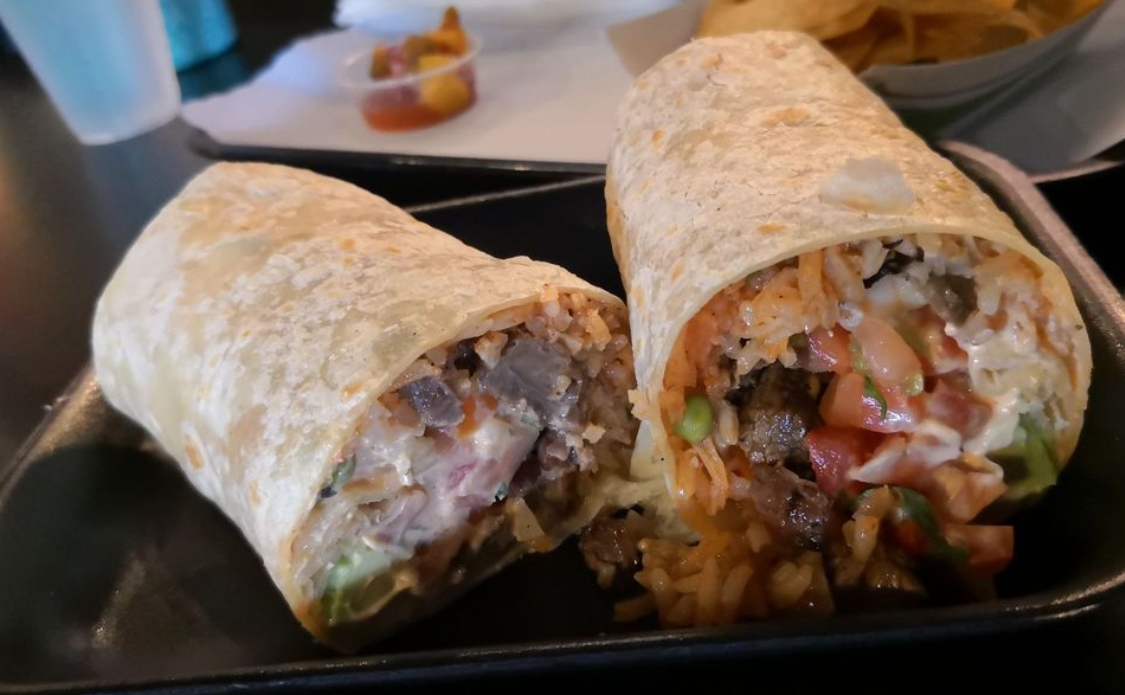 Try the: Surf & Turf Burrito Box
Also honored in: 2021 Best Restaurants in San Diego
"Lucha Libre Gourmet Taco Shop, or as commonly referred to by our fans as Lucha Libre, was opened as a fast-casual Mexican restaurant in Mission Hills, San Diego, CA in 2008 by the Rojano brothers. Lucha Libre translates to "free fighting" and is the Mexican professional wrestling that the brothers grew up watching. Known for its aerial moves, grand theatrics, and colorful masks, it was chosen not only because they loved lucha libre culture, but because the theme fit perfectly with their vibrant and exciting menu ideas.
The birth of Lucha Libre began by first breaking away from what was already being offered and giving customers a unique twist to what had become synonymous with southern California culture: good quality Mexican food. At launch, Lucha Libre began offering never before seen menu items, incorporating quality ingredients from family recipes, as well as improving classic "taco shop" staples."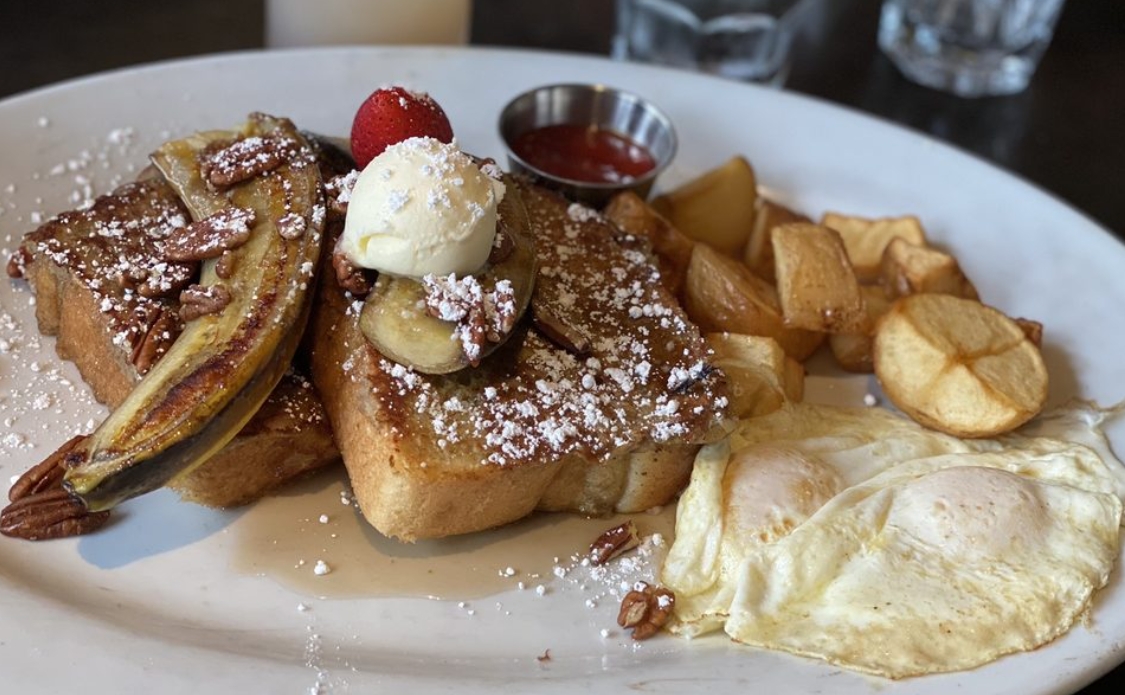 Try the: Griddled French Toast
Also honored in:
"We serve twisted farm food and crafted cocktails and we've been bringing you Midwest inspired food for over two decades. Visit us for the full Hash House experience. It's a Midwest thing. And there's nothing else like it."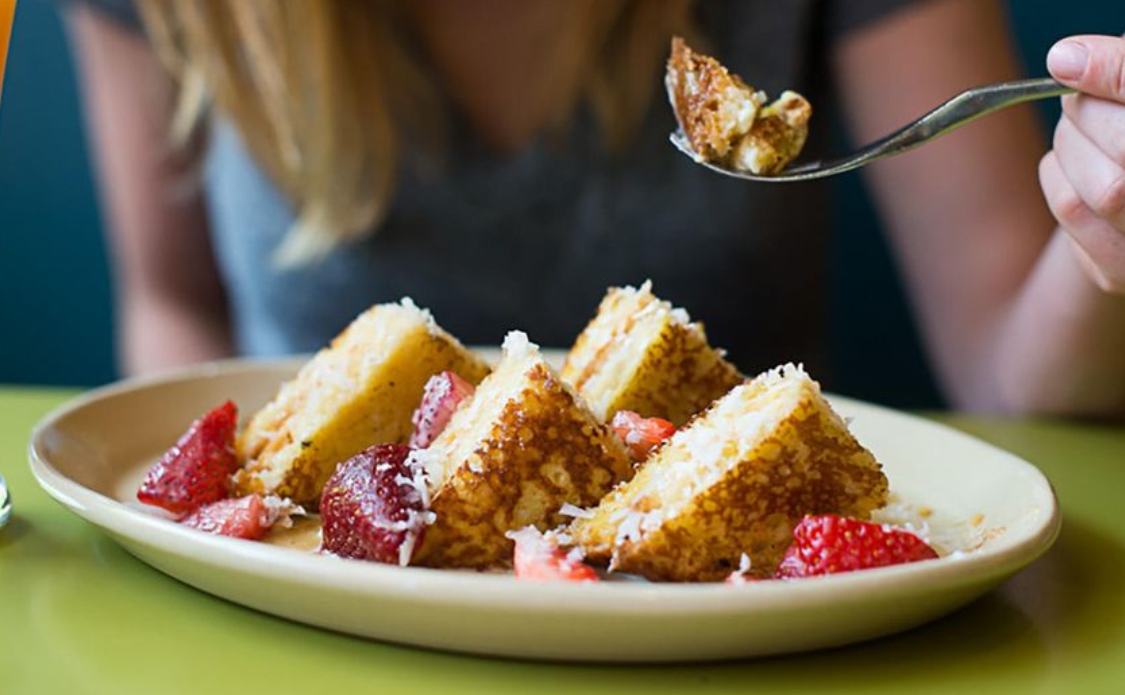 Try the: French Toast
Also honored in:
"Most breakfast & brunch restaurants start with the same script: eggs, batter, coffee & a big ol' griddle. We've found scripts are a lot like pancakes, they're best when flipped, so we're always looking to turn the best breakfast classics upside-down & on their side. Stop by for delicious pancakes, french toast, benedicts, breakfast burritos, oatmeal, breakfast sandwiches, bacon & more! From paleo to vegetarian & vegan or dairy free & gluten free friendly, we'll happily accommodate food allergies & diets. We want each morning to feel like your weekend & happy hour rolled into one, so our restaurants feature a full bar with alcoholic beverages. From mimosas to bloody marys, margaritas & local craft beers, we've got cocktails & brews covered!"
Try the: Double Bacon Cheeseburger
Also honored in: 2021 Best Restaurants in San Diego
"In 1969, Byron and Virginia Hardin began serving their AMAZING Burgers in San Diego. Hodad's first location was on the beach, at the end of Santa Monica Ave., in Ocean Beach.
In 1991, after several moves, Hodad's opened at it's present location on Ocean Beach's main drag, Newport Avenue. In 2011 we opened our second location at 10th & Broadway in beautiful downtown San Diego.
We expanded into Petco Park in 2012, when we opened a seasonal spot for all of the San Diego Padres Baseball Fans. It's been so popular, that space was eventually traded up for several concession locations throughout the park."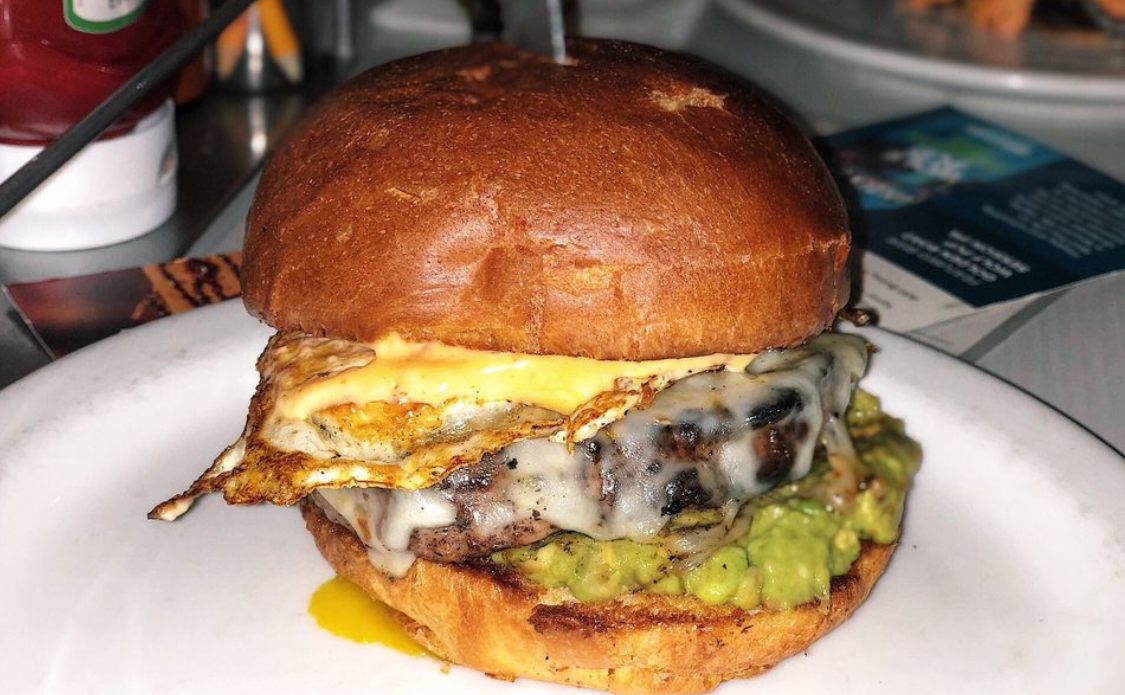 Try the: Original 50/50 Burger
Also honored in: 2021 Best Restaurants in San Diego
"Welcome to Slater's 50/50
It all started with a passion for burgers, bacon, and beer.
But we have even more awesomeness to bring you with a full menu, chock full of all sorts of over-the-top options (and even some healthy ones). Check out our new menu with starters, loaded flatbreads, sexy salads, killer pastas and sandwiches, amped-up milkshakes. Plus all-new burgers, more bacon-tastic bites, The Impossible Burger, cocktails, and tons of beers on tap.
We will always pay homage to the original 50/50 patty – made of 50% ground bacon and 50% ground beef – but you are seriously missing out if you don't explore our menu of outrageous food favorites and extensive selection of local and regional craft beers."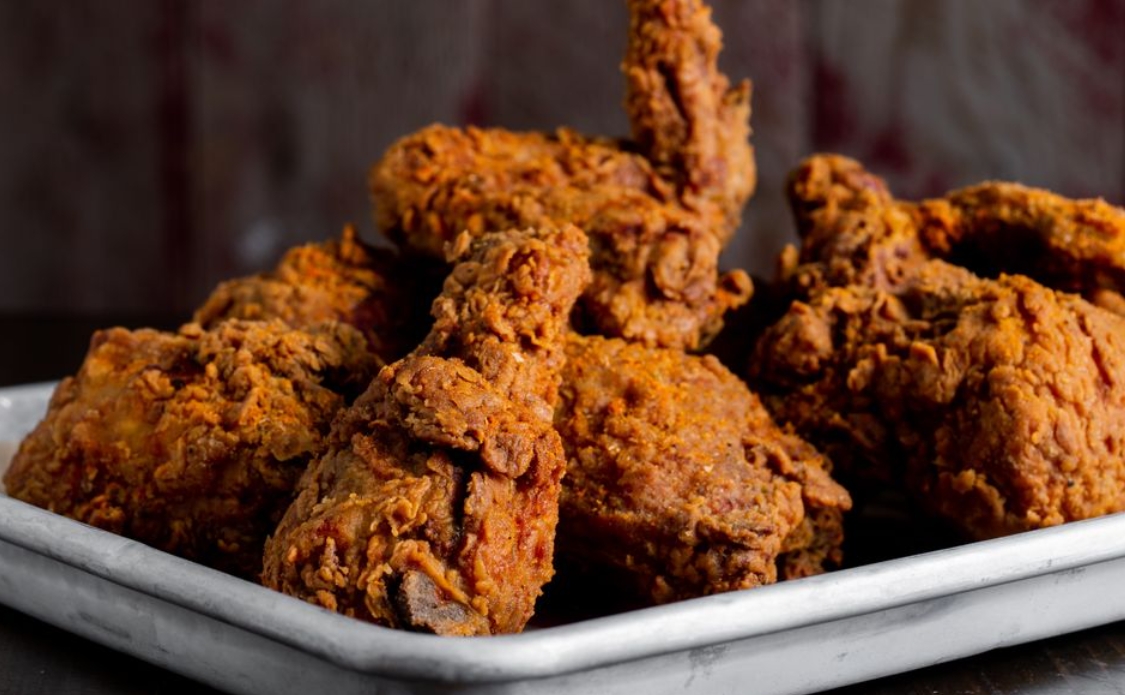 Try the: Fried Chicken
Also honored in: 2021 Best Restaurants in San Diego
"Culinary Director Jon Sloan and his kitchen teams craft both the chicken and the egg for you to enjoy with reckless abandon and the assurance that you're savoring every bite of locally raised, free-living chickens without a care or antibiotic in them–just as they should be. While the Bone-In is the signature staple, the menu boasts big messy sandwiches packed with homemade sauces and local produce, fresh and hearty bowls for the healthy-ish at heart, and a Lil' Cluckers menu the kiddos will love and the grown ups can feel good about serving. The six "coops" across SoCal and Las Vegas were built for fun, with whimsical, chicken-inspired artwork, lawn games, and full bars featuring craft cocktails, wines and local beers."
Try the: Maple Bacon
Also honored in: 2021 Best Restaurants in San Diego
"Founder and celebrated Chef Santiago operates this location exclusively. Donut Bar in Downtown San Diego is listed as the Number 1 Donut Shop on lists from Forbes, USA Today, Thrillist.com, MSN and many other nationally acclaimed news organizations and blogs. Tripadvisor has also honored us with the coveted certificate of excellence for 7 years."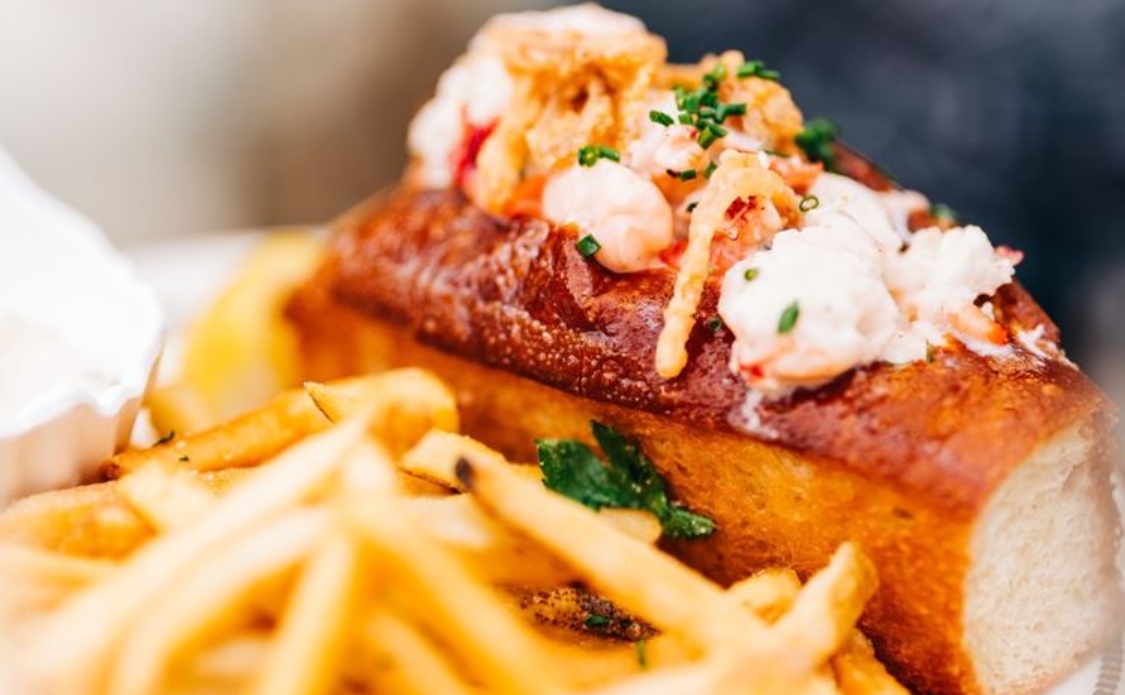 Try the: Lobster Roll
"Little Italy was built by the fishing industry. Ironside attempts to continue that narrative. It's our contemporary interpretation of the classic fish house and oyster bar. Located in a historic auction house on India St we did a full comprehensive restoration of the building, with three open-air culinary hubs featuring an expansive raw bar, chefs table, and bakery. We tried to be mindful of the past while looking towards the future."