2022 Best Restaurants in Denver
We've put together the best food spots in Denver, Colorado. You can see our methodology here.
Looking for a badge to celebrate your awesome accomplishment? Find it here!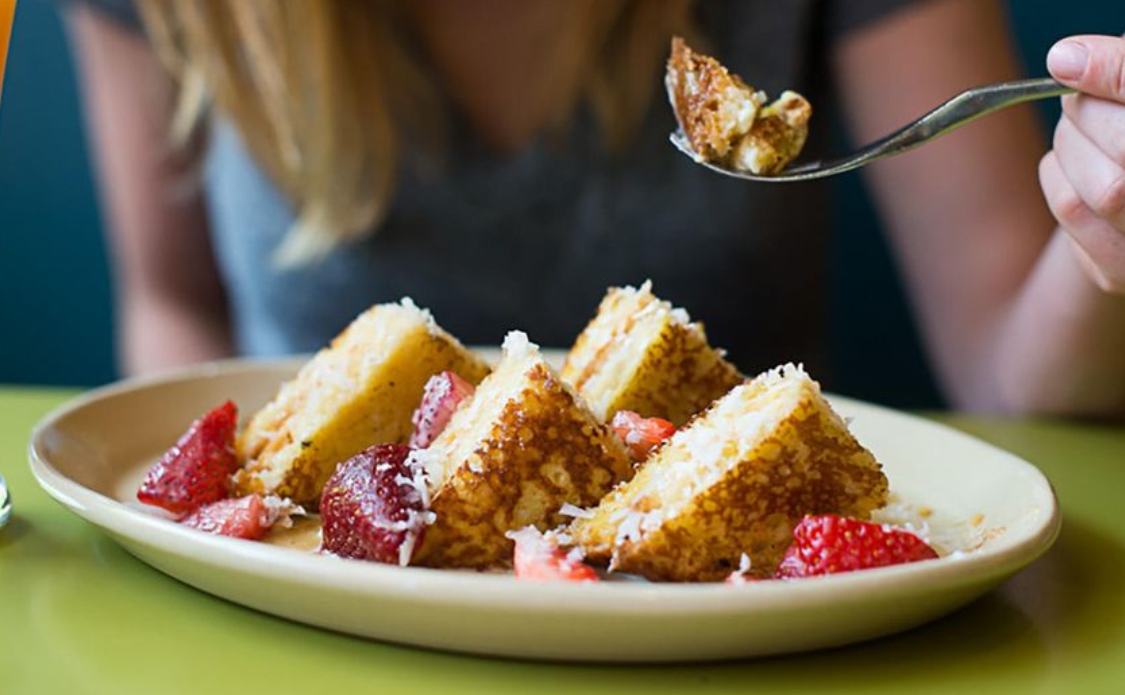 Try the: French Toast
Also honored in:
"Most breakfast & brunch restaurants start with the same script: eggs, batter, coffee & a big ol' griddle. We've found scripts are a lot like pancakes, they're best when flipped, so we're always looking to turn the best breakfast classics upside-down & on their side. Stop by for delicious pancakes, french toast, benedicts, breakfast burritos, oatmeal, breakfast sandwiches, bacon & more! From paleo to vegetarian & vegan or dairy free & gluten free friendly, we'll happily accommodate food allergies & diets. We want each morning to feel like your weekend & happy hour rolled into one, so our restaurants feature a full bar with alcoholic beverages. From mimosas to bloody marys, margaritas & local craft beers, we've got cocktails & brews covered!"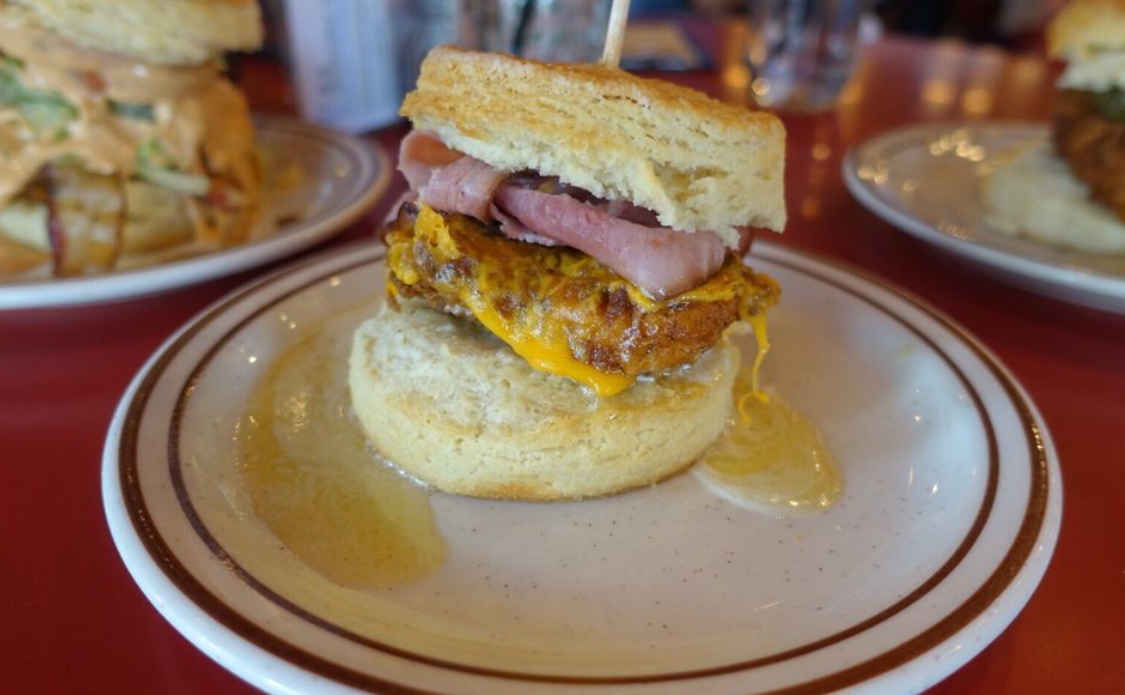 Try the: Cordon Bleu Biscuit Sandwich
Also honored in:
"Biscuits stacked a mile high from the mile high city. Serving biscuits all day every day. Located in Denver, Colorado Springs and Kansas City!
Also home to Atomic Cowboy, Fat Sully's and Frozen Gold."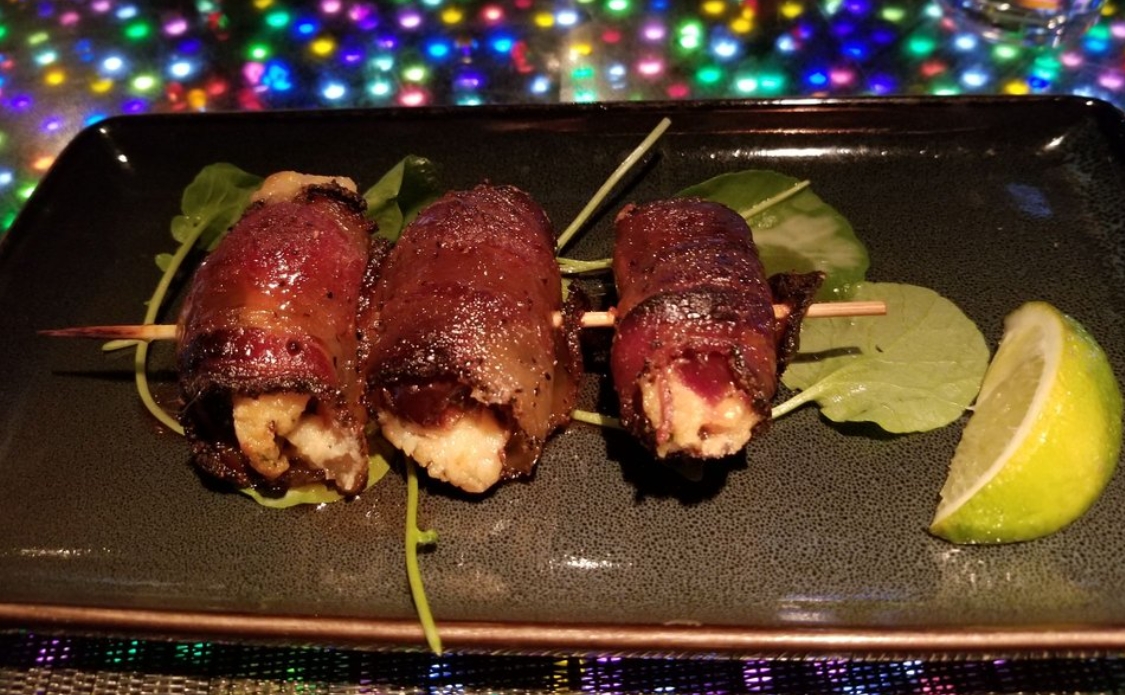 Try the: Devils on Horseback
Also honored in: 2021 Best Restaurants in Denver
"We embrace diversity—of food, people, ethnicities, cultures and life. Dishes from all over the world. Style // Anti-entree, vegetable-focused, affordable small plates. Menu // Riffs on urban street food staples with flavors from the Americas, Morocco."
Try the: Lamb Sliders
Also honored in: 2021 Best Restaurants in Denver
"Root Down's fresh-from-the-earth menu and funky, mid-century details have earned it a cult following. Not just a restaurant, Root Down is a neighborhood nexus and sensory rabble-rouser … served with a spoonful of nostalgia. Think: seasonal flavor, bright-AF cocktails, gas station architecture, and offbeat ebay finds. Word! Eclectic is an understatement. But so is this: It's sure to whet your appetite."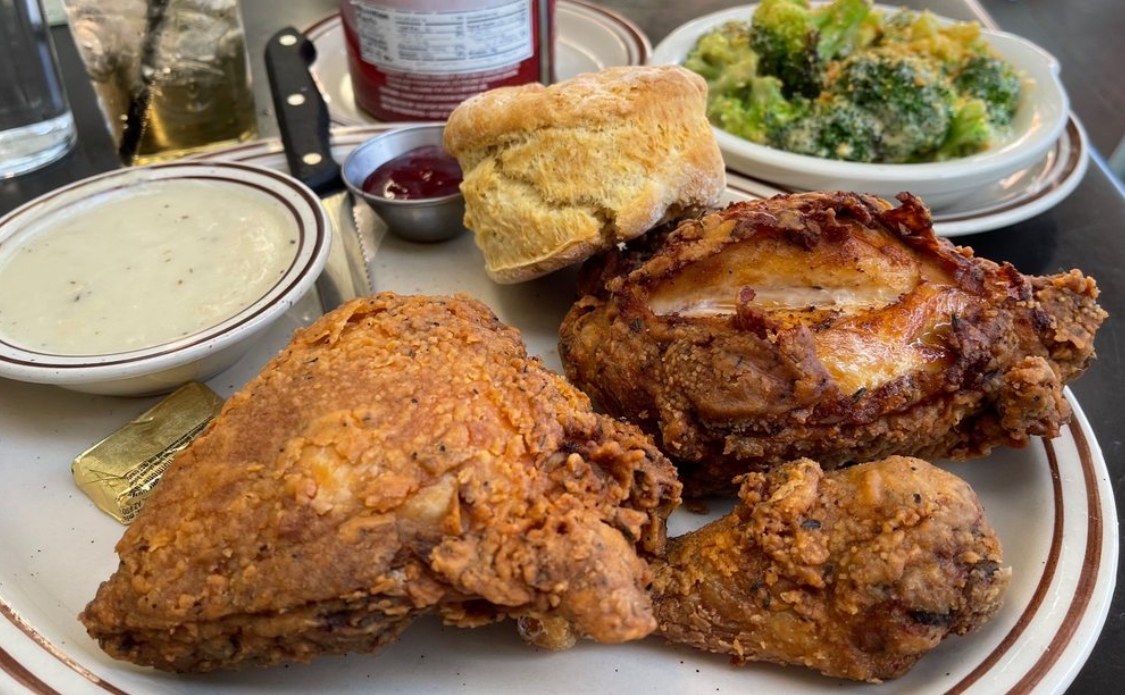 Try the: Fried Chicken
Also honored in: 2021 Best Restaurants in Denver
"We want Steuben's to be a place for everybody. Everybody who appreciates a handcrafted cocktail, fresh Maine lobster in their lobster roll, hand-cut potatoes in their French fries, and ice cream churned in house. Families, friends, neighbors, and first-time visitors to Denver who are seeking out the comfort of a friendly atmosphere, a welcoming smile, and a breakfast, lunch, or dinner that will leave their hearts and tummies happy. Steuben's is a classic café…a modern diner…a place to be comfortable and relax. And when we say comfortable, we mean comfortable. We've got you covered if you're gluten-free, or have a food allergy. We are proud to serve American food, and proud of the fact that the recipes all authentically immigrated here from somewhere else. Regional American fare at its finest and truest self."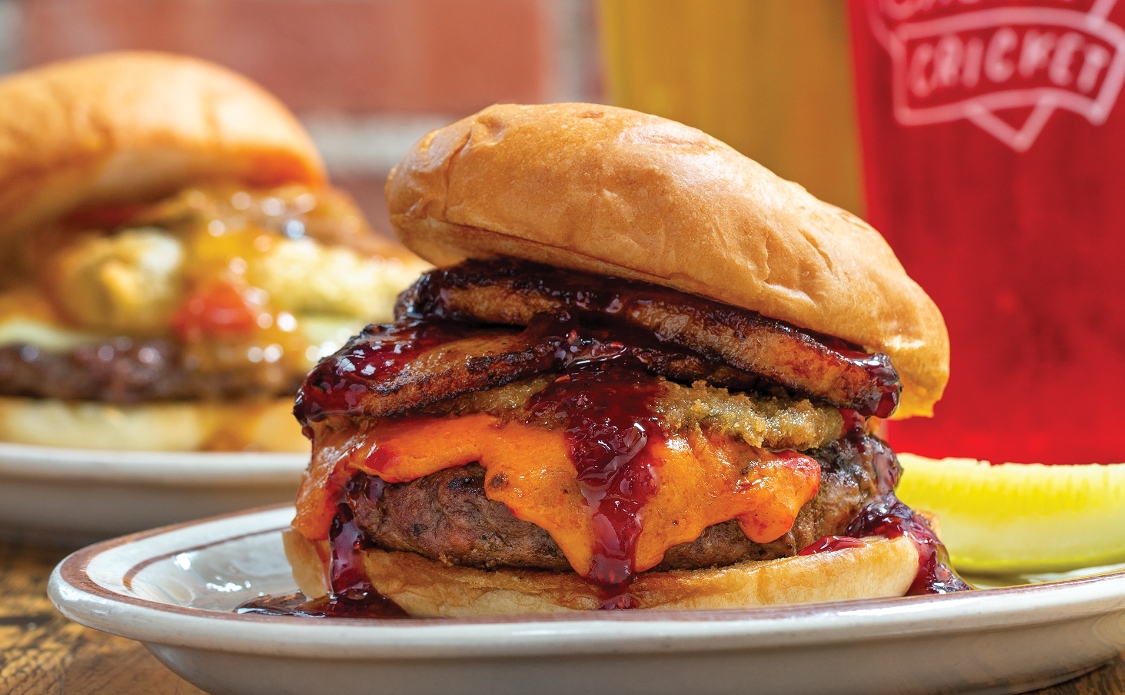 Try the: Cricket Burger
Also honored in: 2021 Best Restaurants in Denver
"No one really knows where the name Cherry Cricket came from, and we like it that way. We do know that the Duffy's addition to our nostalgic sign came from Bernard Duffy when he owned the bar in the 1960's. It was during that time that Cricket became one of Denver's first sports bars and gained a reputation as the black sheep of Cherry Creek. Like your crazy aunt, we might have been a little rough around the edges back then, but we meant no harm. We just wanted to fill your belly with the city's favorite burgers and Colorado craft beer.
Here at this modest brick and mortar building on 2nd Ave, we've been slinging burgers, brews and good times since 1945. Plenty has changed around the neighborhood, but very little has changed inside the neighborhood's favorite bar, even after our 2016 fire. The Cricket is a place where a delicious burger, a cold beer, and good friends will always be waiting. No matter how much things change around us, that never will."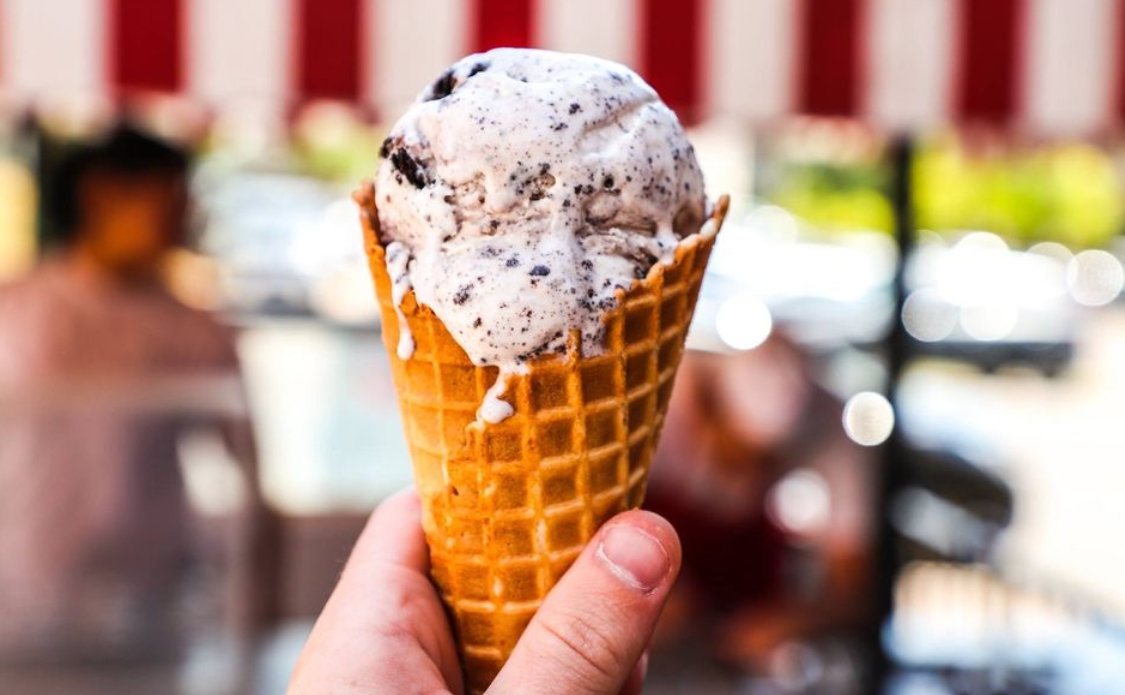 Try the: Salted Oreo
Also honored in: 2021 Best Restaurants in Denver
"Little Man Ice Cream is named after founder Paul Tamburello's father, Peter Tamburello (nicknamed Little Man). Although small in stature, he was big in heart and making a difference in the world was his legacy. Little Man Ice Cream is Paul's way of keeping his father's legacy resilient.
Inspired by vintage Coney Island hot dog-shaped stands, business is conducted within a twenty-eight foot tall, 14,000 lb. cream can. Little Man Ice Cream is all about the EXPERIENCE! The customer's experience is one of pure nostalgia nestled in the 21st Century. In the golden era of the great American road trip during the 1920s-1950s, unique American food items like donuts, hot dogs, or ice cream were celebrated and memorialized by roadside monuments built to expand on the food experience itself. How better to enjoy a scoop of ice cream than one out of a 28ft tall cream can!? The Little Man experience is a loving tribute to the creativity, wonderment, and whimsy of that era.
Beyond the whimsy, Little Man Ice Cream also builds on the time honored tradition of the neighborhood ice cream store. From the great flavors of homemade ice creams & hand-crafted novelties, to the aroma of fresh waffle cones cooked on site, to a lively cobblestone plaza that plays host to a variety of events—it is Little Man's goal set itself apart by engaging all of the customer's senses."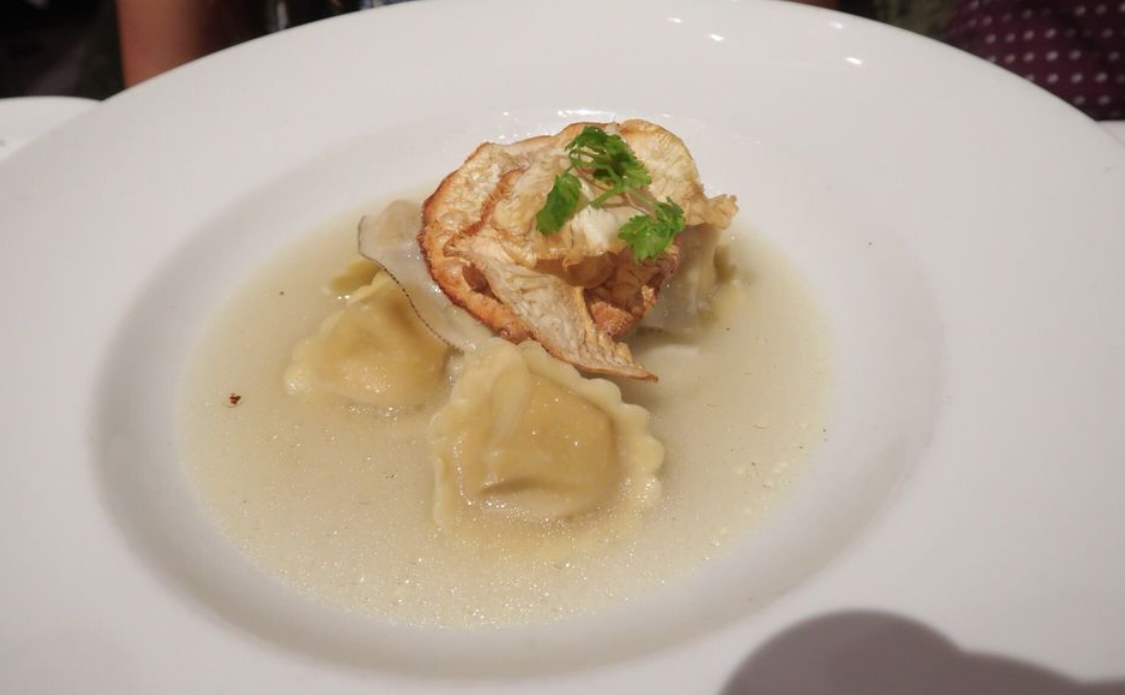 Try the: Artichoke Tortellini
Also honored in: 2021 Best Restaurants in Denver
"cuisine | featuring a menu inspired by Mediterranean ingredients and influenced by local and seasonal products.
ambiance | copper-topped bar, exhibition kitchen, simple decor that allows the food to shine.
location | between 14th & 15th streets in Historic Larimer Square – perennially one of Denver's top 5 tourist attractions. Just blocks from the Denver Performing Arts Complex and Pepsi Center."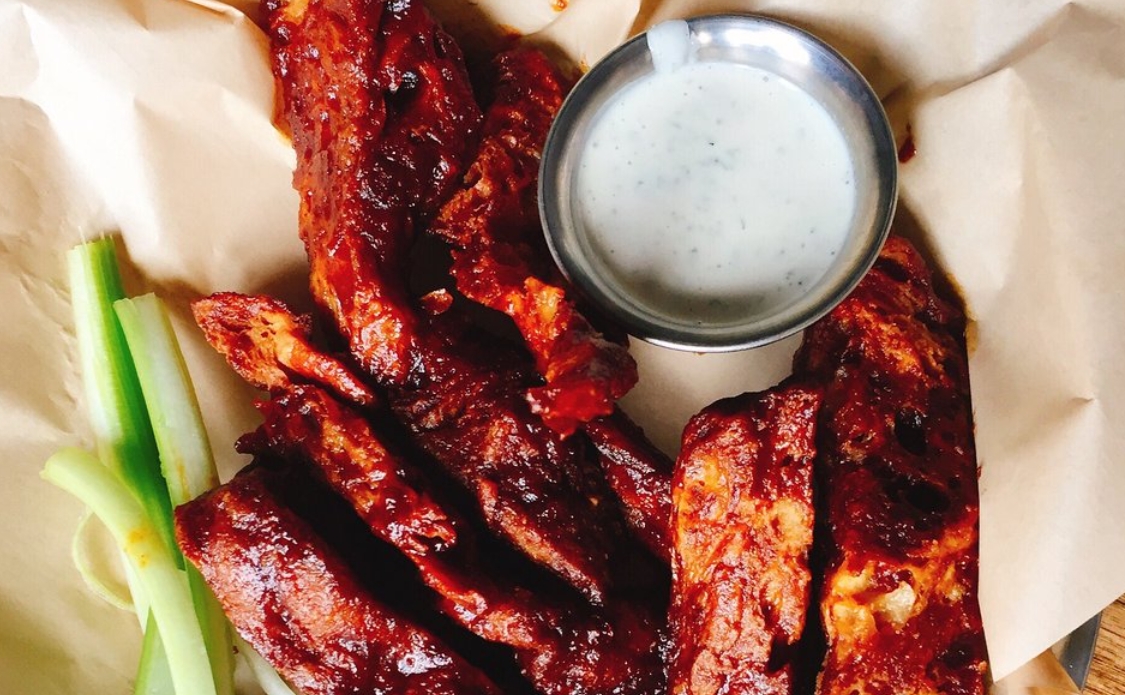 Try the: Seitan Wings
Also honored in: 2021 Best Restaurants in Denver
"we serve all needs to all people. we've got breakfast, lunch, dinner, late night, patio, specialty coffee, and a craft beer, wine and cocktail bar. eclectic and repurposed decor, fun and friendly staff. whether you need a latte at 9am or a whiskey at 9pm, we are here for you.
we use local produce whenever possible, and even have our own urban micro farm which provides much of our produce in the summer. we pair with other local vendors, from coffee to beer to cheese, to ensure their success as well. we support local artists by having monthly in-house gallery shows, and we are often feeding travelers such as musicians, poets, politicians; the doers and makers of the world. come be a part of our community!"
Try the: Gyro
Also honored in:
"Sam's No.3 name and foods have been a Denver staple since 1927 when Sam Armatas, an immigrant from Lefkada Greece, opened on Curtis Street in Downtown Denver. Spero (son of Sam), Alex, Patrick, and Sam (Grandson's) re-established their first brick and mortar Sam's No.3 in Aurora in 1998, in Downtown Denver—back on Curtis Street and across the Street from the original location, in 2003, and in Glendale in 2013. Sam's No.3 has been featured in many more articles, podcasts, YouTube, Indie Films, student films, and more. Multiple national shout-outs from NBC Sunday Night Football, MSNBC Morning Joe, USA Today, Flea from The Red Hot Chili Peppers and Jack Black from Tenacious D!"