2022 Best Restaurants in Santa Ana
We've gathered the very best spots to chow down in Santa Ana, California. You can see our methodology here.
Find a digital badge to celebrate your awesome accomplishment here, or contact us here if you'd like to request one as a sticker for your restaurant!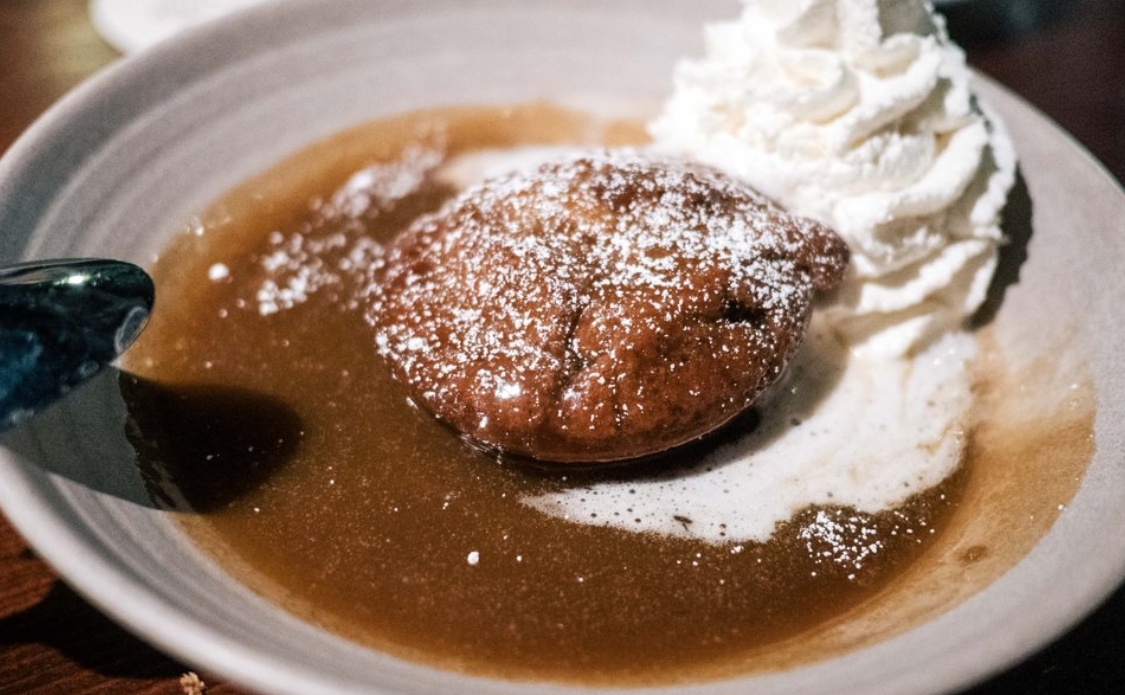 Try the: Sticky Toffee Pudding
"Detention is a restaurant in downtown Santa Ana, California, opening in January 2022 as the next offering from the Playground family. Detention promises to be a quality, service-forward restaurant and bar that doesn't accept the status quo. Detention strives to create nostalgic experiences through the connective power of food, drink, service, and atmosphere."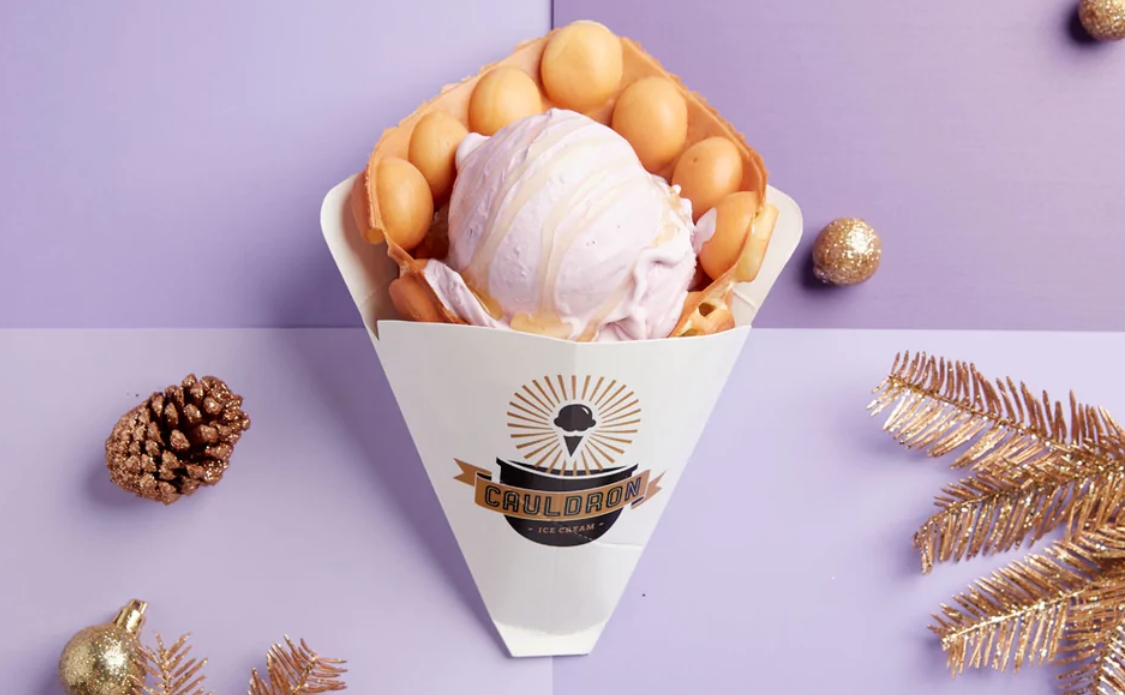 Try the: Earl Grey Lavender with Puffle Cone
Also honored in: 2021 Best Restaurants in Santa Ana
"Fulfillment, happiness, and Cauldron Ice Cream.
At Cauldron Ice Cream we believe in the perfect unity of innovation and tradition. Our goal is to reinvent ice cream in a way that is so good, it will make people fall in love with ice cream all over again. No more icy hardpacked cartons, no more flavorless "flavors". Just the good stuff. Ice cream has the unique ability to transport us to a time and place where everything was right in the world. And we're tired of taking that for granted.
Luckily for us, liquid nitrogen + sweet creamy base are a match made in ice cream heaven. Not only is it mesmerizing to watch foggy liquid nitrogen create ice cream in seconds flat, it also makes for the creamiest, freshest ice cream you will ever eat. Paired with our now famous Puffle Cone and it will definitely take you back to a better time."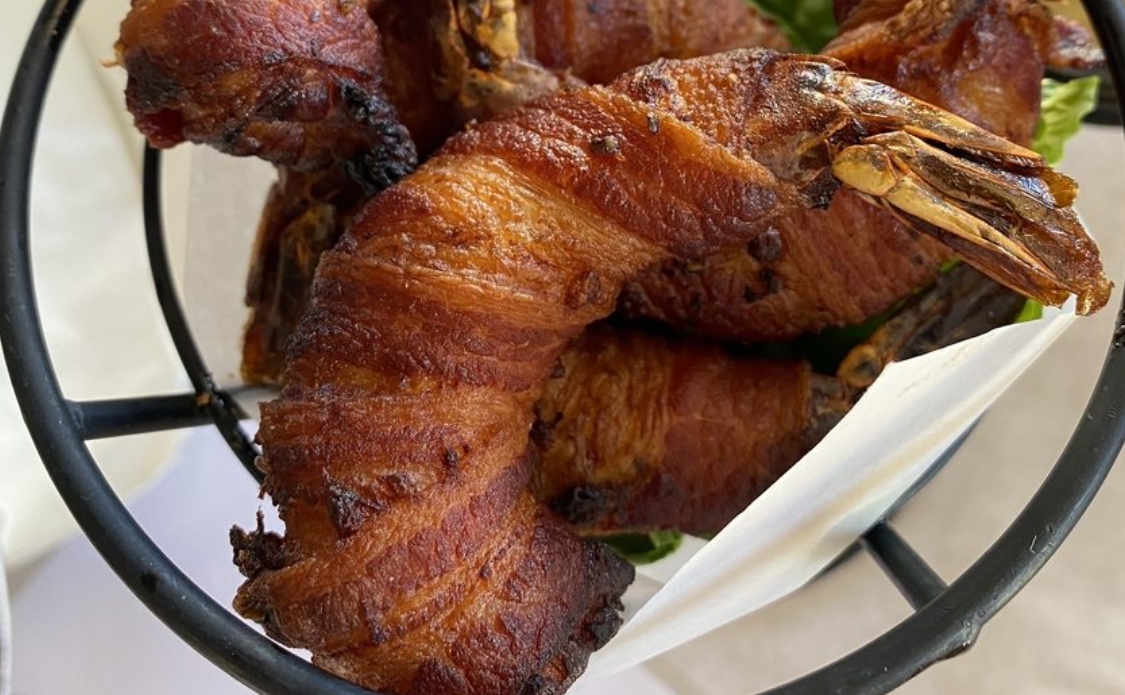 Try the: Bacon Wrapped Shrimp
"Steam Kettle Cooking is a unique way of preparing foods. We cook your entrée right in front of you in jacketed steam kettles, these kettles cook the food evenly and fast without over cooking, due to the temperature and surface area of the individual kettles. Each dish can be customized to the liking of each guest. We give you a spicy level of one to ten and even hotter if one so desires. Our food is mostly Cajun Creole Style with some regional flare. Our most popular dish is the Pan Roast a tomato cream based dish with special spices, trinity (green peppers, onions, and celery) and served with several choices of seafood, chicken, and even andouille sausage; topped off with jasmine rice. The setting creates an interactive dining experience with the chefs and the other patrons… We are truly the "Cheers" of Cooking. We so look forward to having you join us in the near future."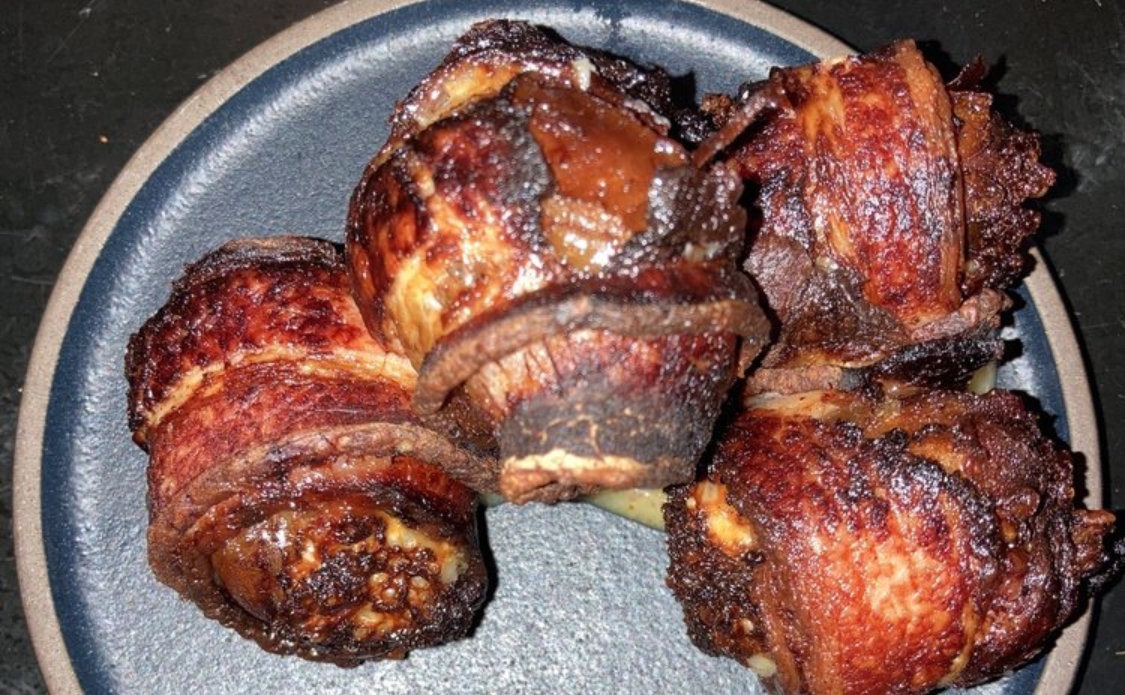 Try the: Bacon Wrapped Dates
"Our cocktail bar, kitchen & taqueria offers a rotating menu served inside the historic Santora building in the Artists' Village. Drawing inspiration from Spain, Mexico, as well as other journeys, our team is committed to providing a memorable experience. Service is offered at the bar counter with indoor & outdoor seating available, reservations are not required. We welcome everyone to walk in and enjoy."
Try the: Shabu Shabu Broth with Angus Beef
"HEALTHY, INTERACTIVE, AND DELICIOUS.
At Kaizen, we strive to provide you with fresh and high quality ingredients and a memorable experience that will leave you thrilled and coming back for more."
FRESH INGREDIENTS
Enjoy our signature broth and house made sauces.
CRAFTED COCKTAILS
Wash it down with our curated selection of sake and Japanese Whisky.
MEMORABLE EXPERIENCES
Our concept allows guests to be the chefs and our fun staff will deliver a dining experience like no other."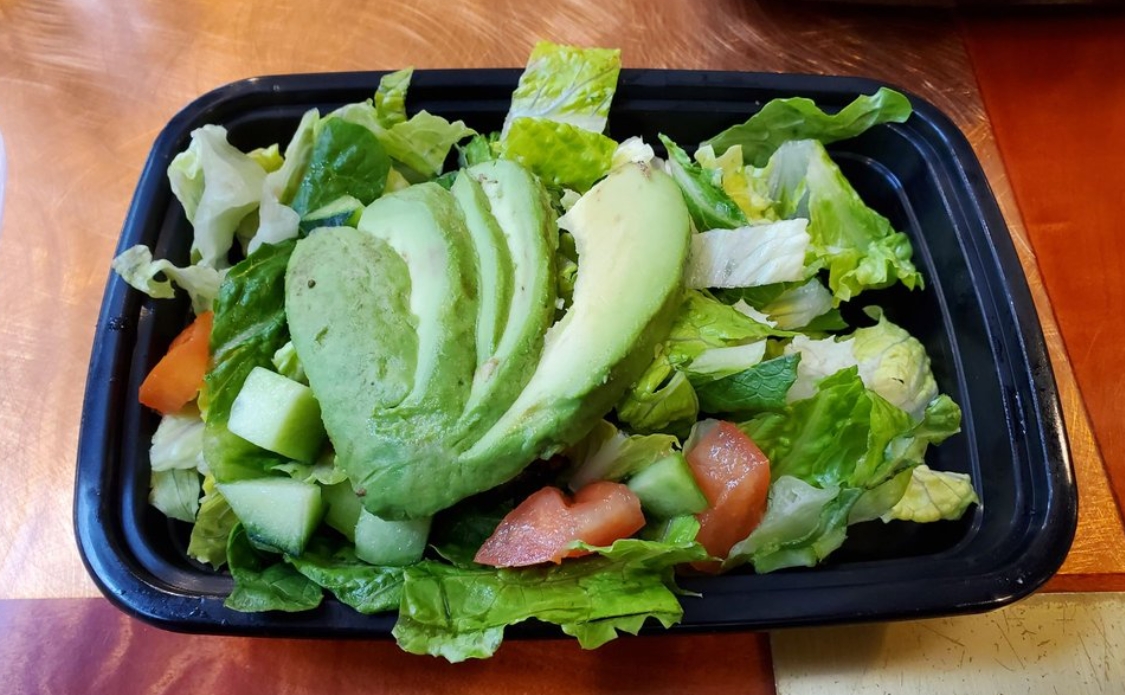 Try the: Romaine Avocado Salad
"PKG is proud to prepare healthier, Mediterranean food for all to enjoy from a true scratch kitchen. We are committed to making our food in-house from scratch every day, with fresh and high-quality ingredients delivered 7 days a week.
All are proudly made in-house every day from the freshly grilled kabobs to the homemade soups and even down to the refreshing salad dressings.
Here's why PKG kabobs aren't just your regular kabobs:
Each kabob is prepared with healthy proteins like ABF (antibiotic and hormone-free) chicken, all-natural beef, sustainably raised fresh Atlantic salmon, organic tofu, and elder mushrooms. They not only TASTE better but are better for you versus proteins loaded with chemicals and preservatives."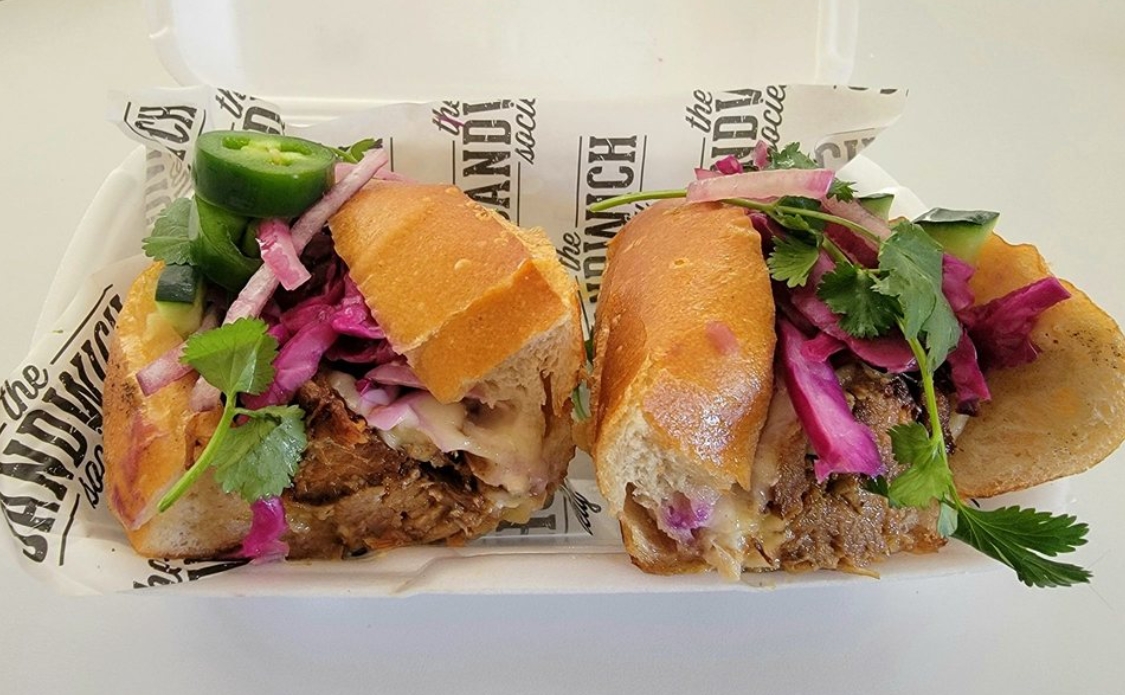 Try the: Pork Belly Sandwich
Also honored in: 2021 Best Restaurants in Santa Ana
"The Sandwich Society was created with one goal in mind – to offer shelter to those seeking extraordinary food. Whether it be through unique sandwiches, fresh salads, heart warming soups, or refreshing beverages, we always aim to venture out of our comfort zone to provide you with the most exciting ways to experience food."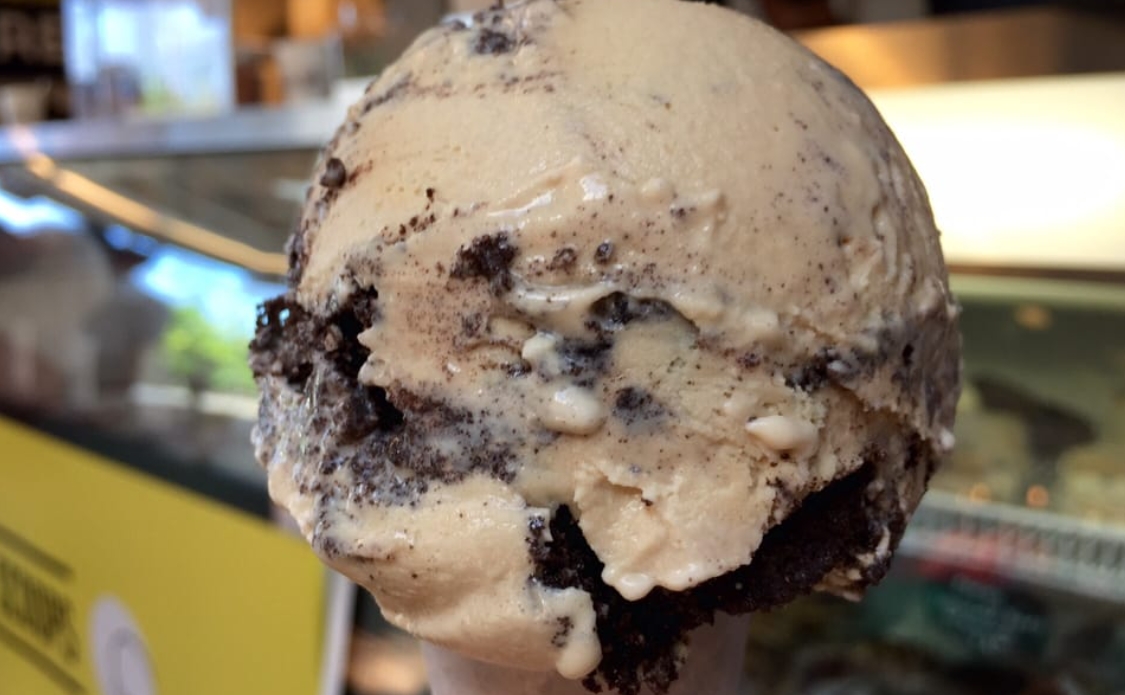 Try the: Coffee Oreo
Also honored in: 2021 Best Restaurants in Santa Ana
"Since 1972, Hans' Homemade Ice Cream has been a local favorite for generations of Orange County residents. All of our ice cream is made fresh, in the original Santa Ana location, using only the richest cream from local dairies. We never whip air into our ice cream to fluff up the volume. So, all you get is dense, creamy ice cream that you can really sink your teeth into! In addition to classic favorites, like Butter Pecan and Cookies & Cream, the Hans' team continues to create new flavors, like Coffee OREO® and Nutella® Krunch. Try them in a shake or sundae or just enjoy them on a cone. We also serve up handmade Ice Cream Sandwiches, and Munchies as well as hand-dipped, frozen bananas. Tell us what you like or dislike about our products or service, and we'll continue to refine both. Our first batch of Salted Caramel ice cream was too salty. The next…not salty enough. Now? Now, we've got it just right. Try a taste for yourself."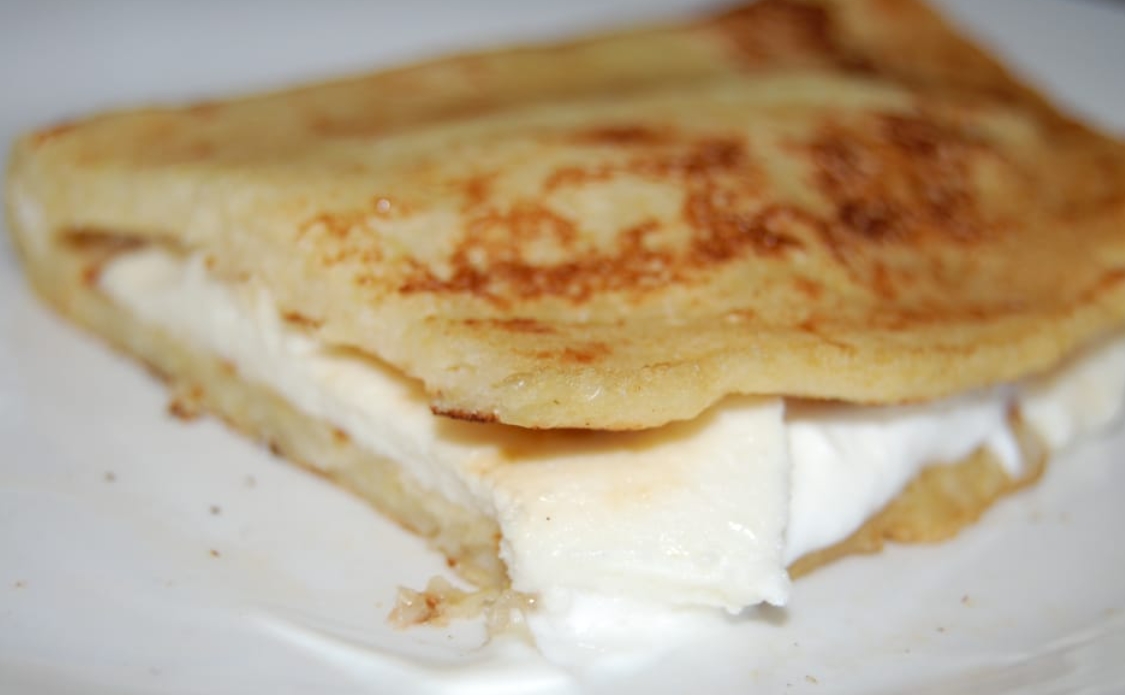 Try the: Cachapa Con Queso Blanco
Also honored in: 2021 Best Restaurants in Santa Ana
"The secret? Is consistency. It starts with a great deal of attention to choosing quality ingredients, and a lot of love, for the craft of bringing to the table the best of Venezuelan food every day. No matter where you come from, whether you are part of the family or a first-time guest, you will feel the warmth of our dedication through the joy of our meals. It's been seven years since Norah Briceño And Her Mom Solange Briceño opened Mil Jugos, The first Venezuelan restaurant in downtown Santa Ana, and developed a cult following since then. Our Team Dedicate to create the most distinctive Latin American flavors that represent a century old of culinary Of European and native indigenous. We offer the opportunity to explore the most home flavorful Mom cooking in Orange County."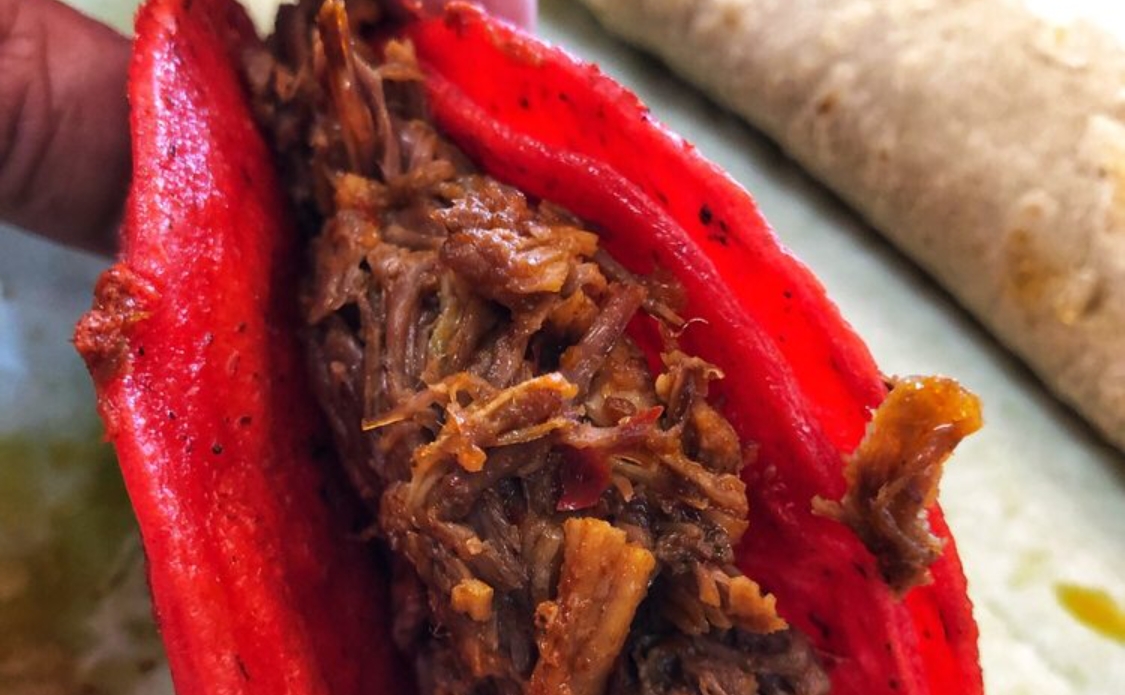 Try the: Red Taco
"Edgar the Birriamaster the head chef and owner of La Super Birria is a pioneer in pushing the level of fresh ingredients like handmade tortillas, salsas, meat and more. Bringing and building memories of his hometown Sahuayo, Michoacan Mexico for his customers to enjoy a great experience of his culture that will rocked you to your core that would make you remember of your grandma's cooking.
We specialize in Birria de Res (beef) traditionally made from Mexico Michocna Sahuayo. Our Birria is prepared daily with the only fresh ingredients. Our unique flavor are like no other. We invite you to enjoy. Vote the best tacos place in Orange Country. – OC Weekly and OC Register of 2019* Follow us on Instagram @super_birria."