2022 Best Restaurants in Riverside
Our team has assembled the best eateries in Riverside, California. You can see our methodology here.
Find a digital badge to celebrate your awesome accomplishment here, or contact us here if you'd like to request one as a sticker for your restaurant!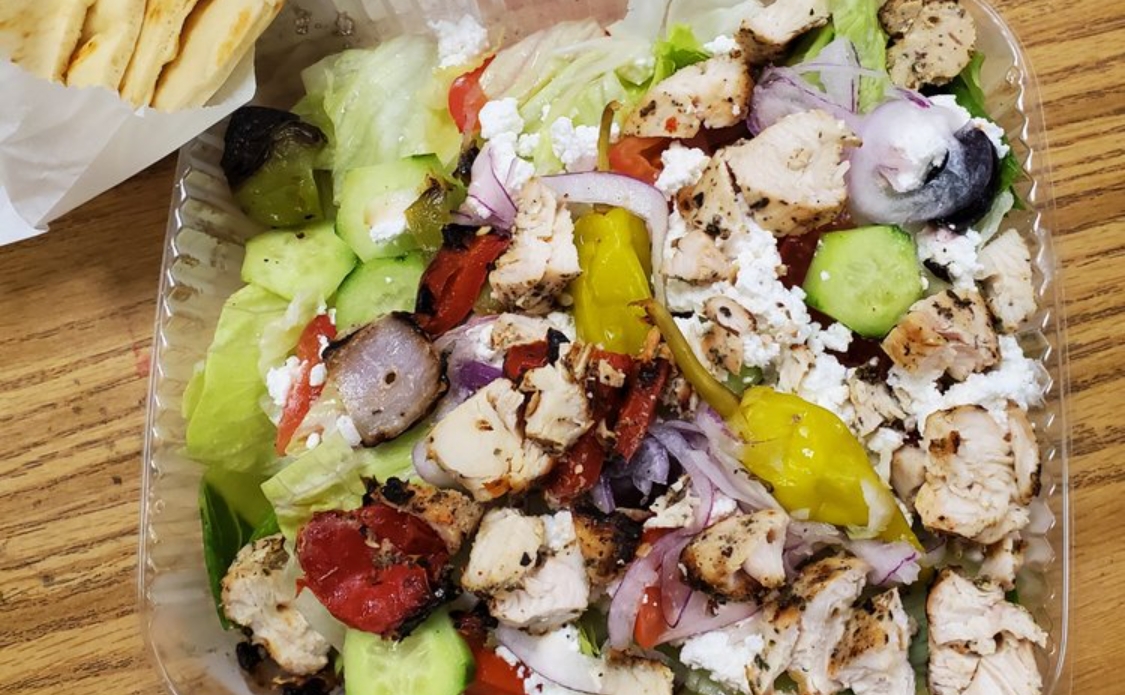 Try the: Greek Chicken Salad
Also honored in: 2021 Best Restaurants in Riverside
"We are a fast casual restaurant serving authentic Greek dishes, the way they serve it in Greece! You will enjoy a full menu of salads, classic pita sandwiches, wraps, grilled meats and seafood complimented by flavorful sides such as feta fries, rice, and hummus. We pride ourselves on offering high quality fresh, healthy food that tastes delicious. Greek food is a great choice for a healthy, natural, low-fat diet. With our friendly service and casual atmosphere our guests can comfortably dine-in or just as easily take-out to enjoy at home or in the office!"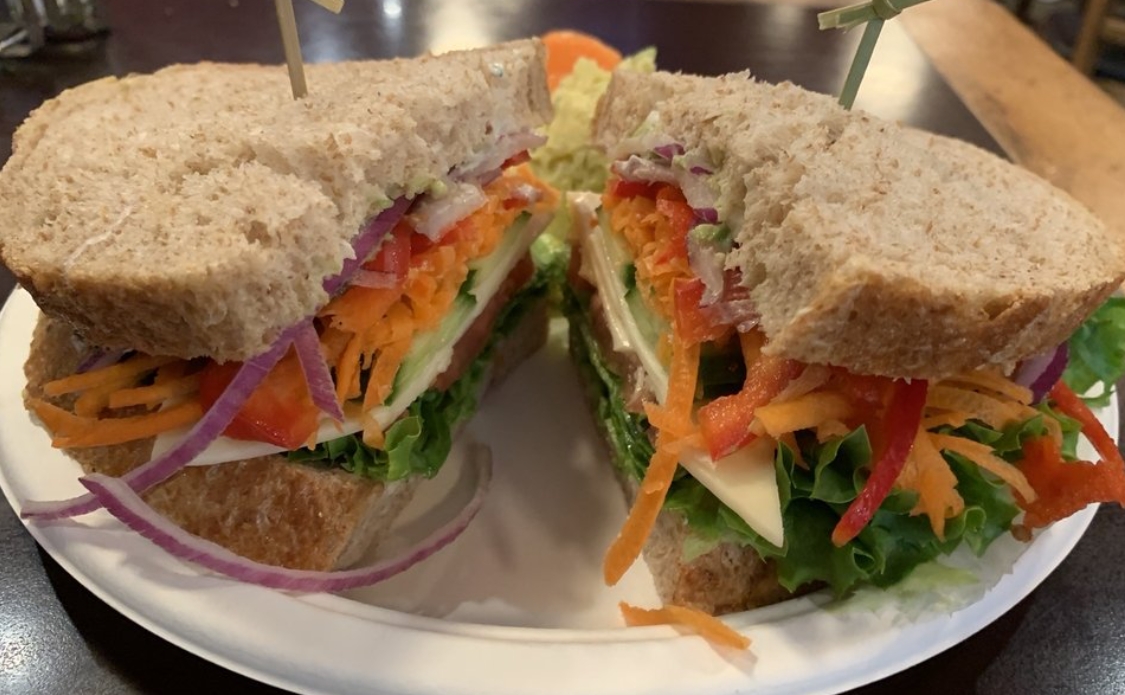 Try the: Vegetarian Sandwich
"Serving Riverside exceptional breakfast, lunch, bread, and pastries since 1983. Stop in and see us today, or place your order online. We look forward to serving you!"
Try the: Vegan Burger
Also honored in: 2021 Best Restaurants in Riverside
"Monty's Good Burger is the plant-based concept of close friends who could not imagine a better place to manifest their passion for real, quality food.
Founded in the summer of 2018 in Southern California, Monty's has now served more than 2 Million Burgers, Fries, Tots & Shakes. We put every effort forward to provide our Customers and Team Members an enjoyable, safe, consistent and at times a fun experience. No cost is spared in keeping EVERYONE SAFE. Monty's is a leader in restaurant Safety and is committed to following ALL CDC recommended Covid Guidelines/Protocols.
Monty's features artisanal burgers made from locally sourced ingredients, house-made sauce, caramelized grilled onions and the plant-based Impossible™ 2.0 Patty. Monty's Good Burger creates a hamburger that anyone can enjoy guilt free. Beyond delicious, the burgers are an option for carnivores who care about the environment but still want that familiar taste, as our burgers require 75-80% less environmental resources than animal meat."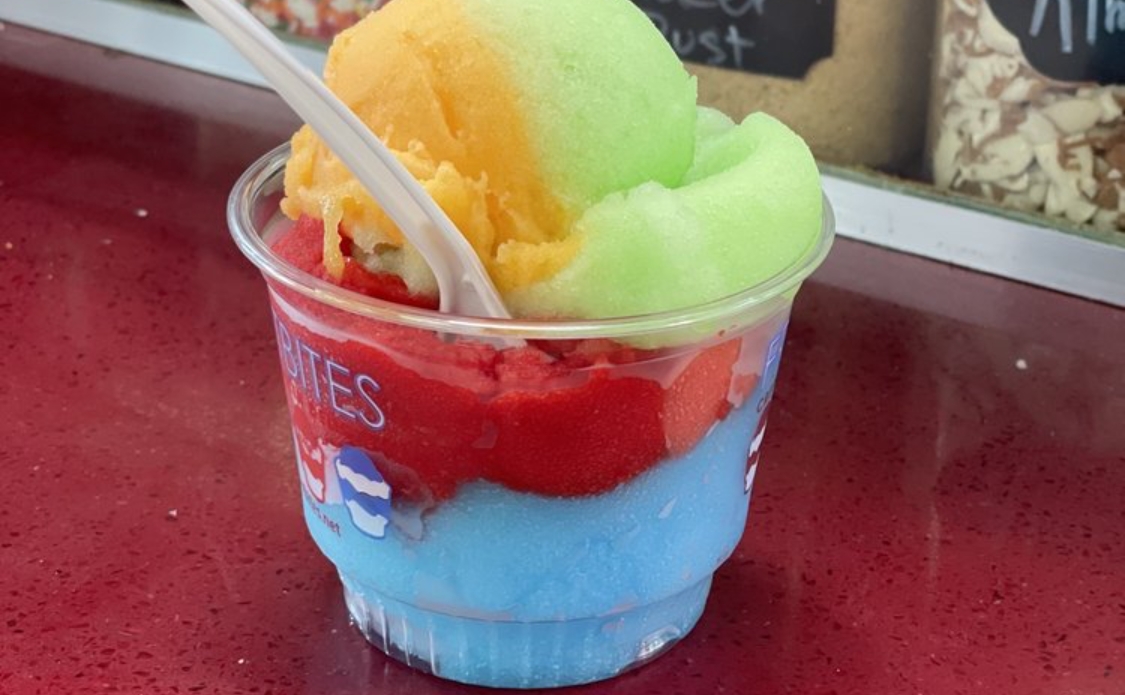 Try the: Blue Raspberry Sorbet Chill
"Here at frostbites we love our customers! Our mission: to serve our customers best by educating them about our products (try samples!) and have fun doing it. We established our first store in 2002 and hope to be in your community soon. While we are not currently a franchise, feel free to send us a message to be on our waiting list."
Try the: Clam Chowder
Also honored in: 2021 Best Restaurants in Riverside
"Market Broiler rose from the tradition of California seafood landmarks dating back to the 1950's. It's a casual, comfortable, moderately-priced, full-service, restaurant where fresh fish and seafood are prepared over mesquite charcoal flames. Key to its presentation is the fresh fish market, where all fish being served is on display. In addition to 18 fresh fish offered daily, entrees of fresh chicken or aged beef as well as salads and pasta are offered. The food is flavorful and portions are generous. The homestyle theme is borne out by the fact that the chowders, sauces, and dressings are made from scratch in each restaurant. Our popular sourdough bread is served warm at your table as a part of the meal."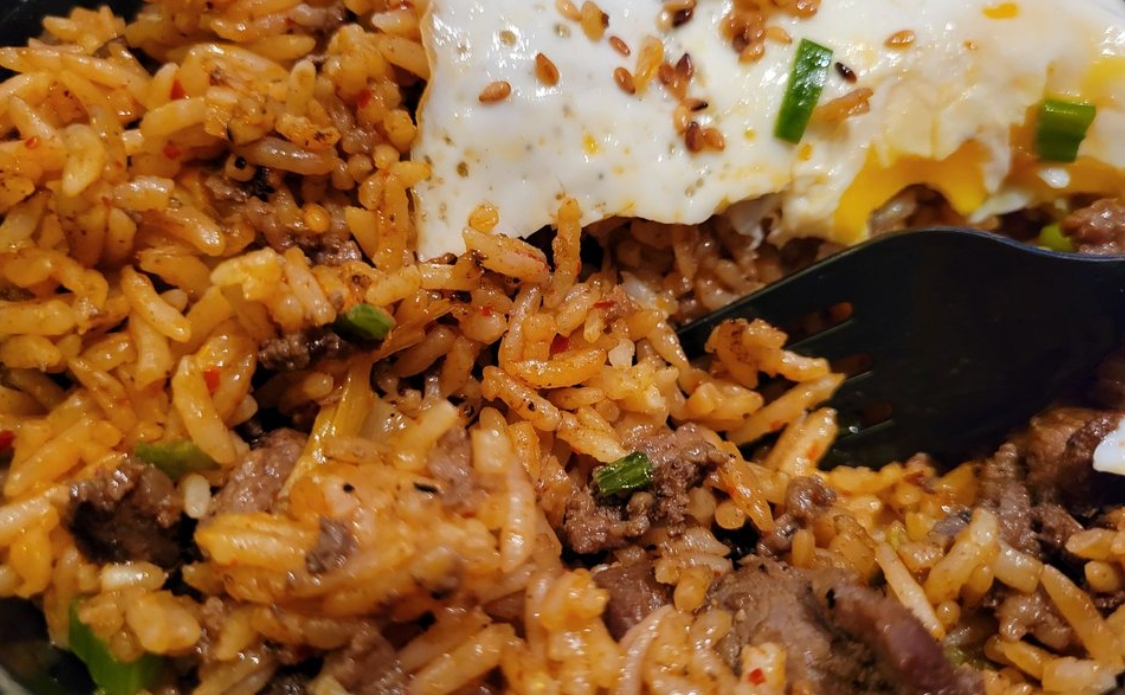 Try the: Kimchi Fried Rice
Also honored in: 2021 Best Restaurants in Riverside
"Kimchichanga specializes in Asian Mexican Fusion. We are a family owned and operated business striving to create exciting food to serve Riverside! We hold quality and amazing customer service a priority. When you walk into Kimchichanga, we want you to feel like family! Kimchichanga is centrally located between the 215 and 91 freeways."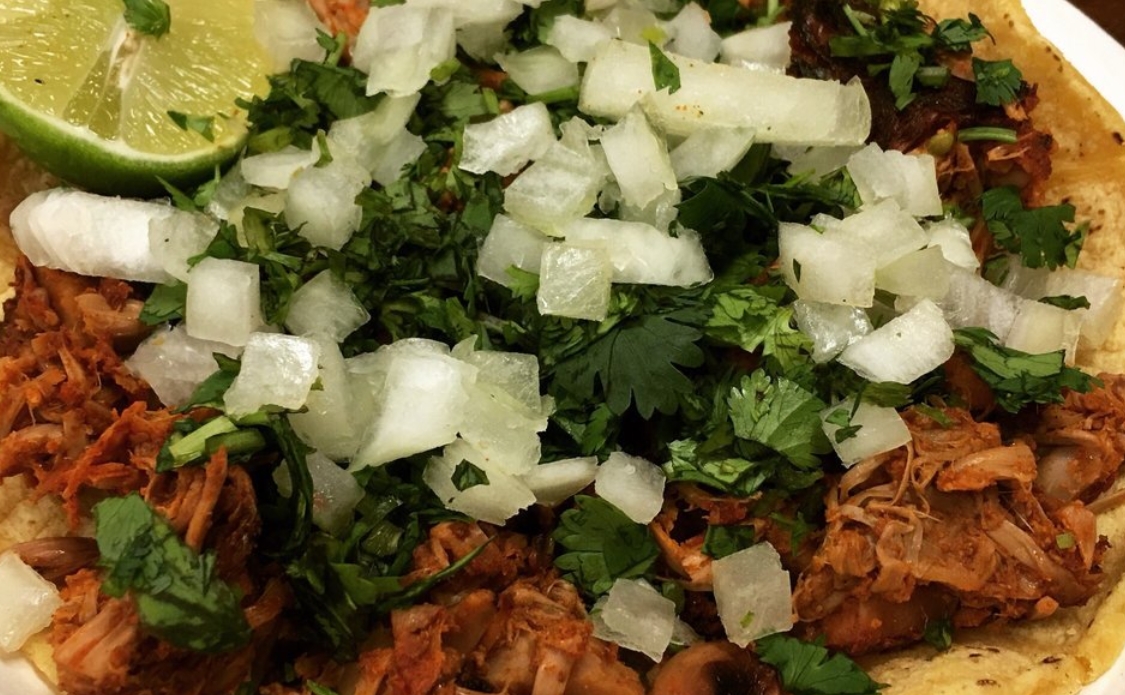 Try the: Jackfruit Tacos
"We specialize in serving you with unique Vegetarian and Vegan food options. We also love to cater, check out our catering specials on our FB page.
We started out as a family business and still continue with that tradition, we have a passion for food and serving others and would love to have you as our client."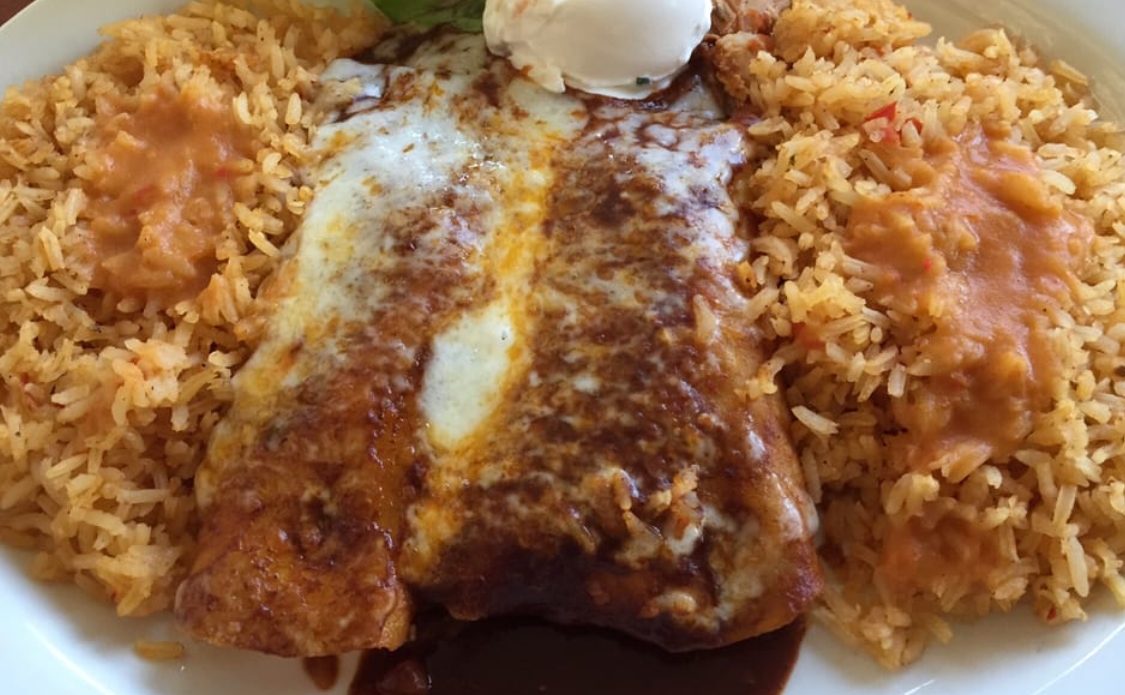 Try the: Oaxaca Mole Enchiladas
"Authentic Mexican Restaurant located in downtown Riverside, California. Try our delicious food made with quality ingredients and great customer service."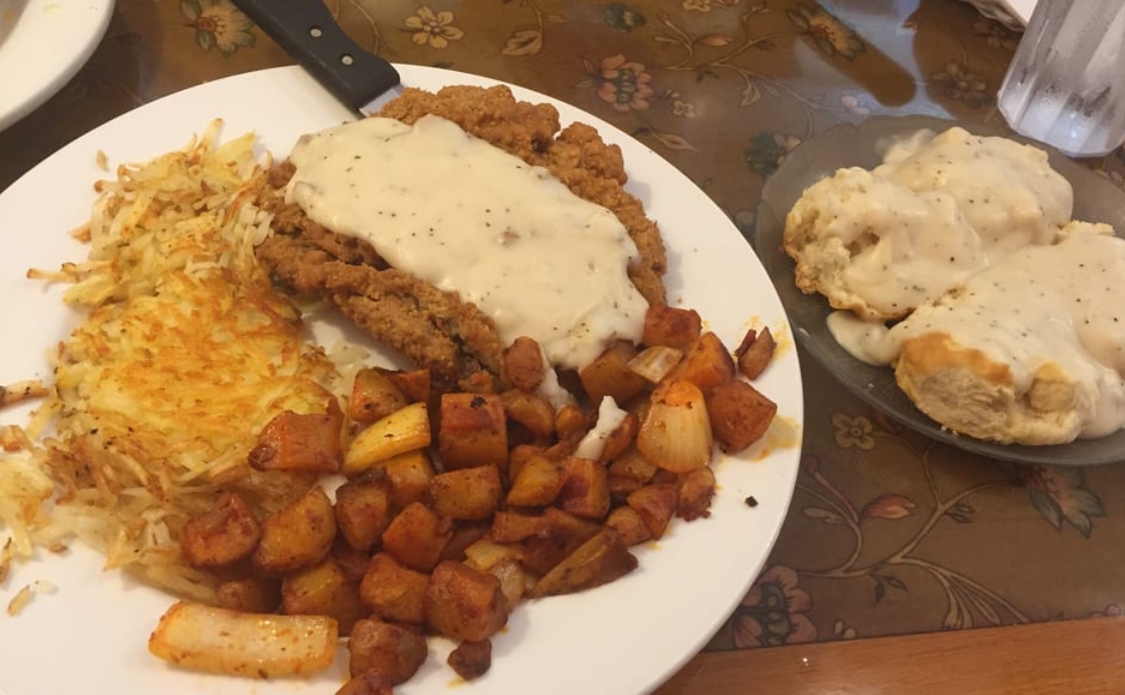 Try the: Country Fried Steak
"We serve a full menu of American style breakfast, lunch and dinner with a kountry flair. We are famous for our fried chicken. We also serve great baby back ribs, USDA Choice steaks and desserts that we bake right here at the restaurant. We are probably best known as THE local place to go for breakfast. We have an awesome kountry fried steak and amazing corned beef hash that we make from scratch. (None of that canned stuff for us!) Our service is always fast and friendly. The coffee's always hot and we always have some fresh-baked pie and biscuits."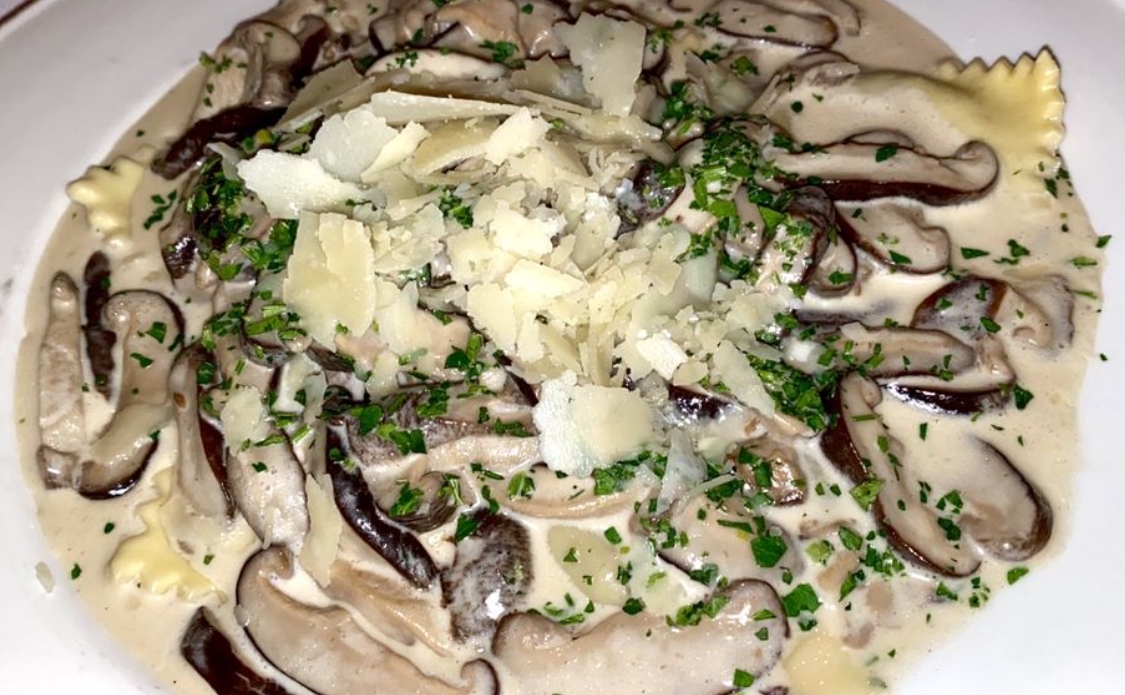 Try the: Wild Mushroom Ravioli
"Upscale Northern Italian spot offering a classy patio-enhanced atmosphere & late-night weekend jazz."