2022 Best Restaurants in Orlando
We've put together the best food spots in Orlando, Florida. You can see our methodology here.
Find a digital badge to celebrate your awesome accomplishment here, or contact us here if you'd like to request one as a sticker for your restaurant!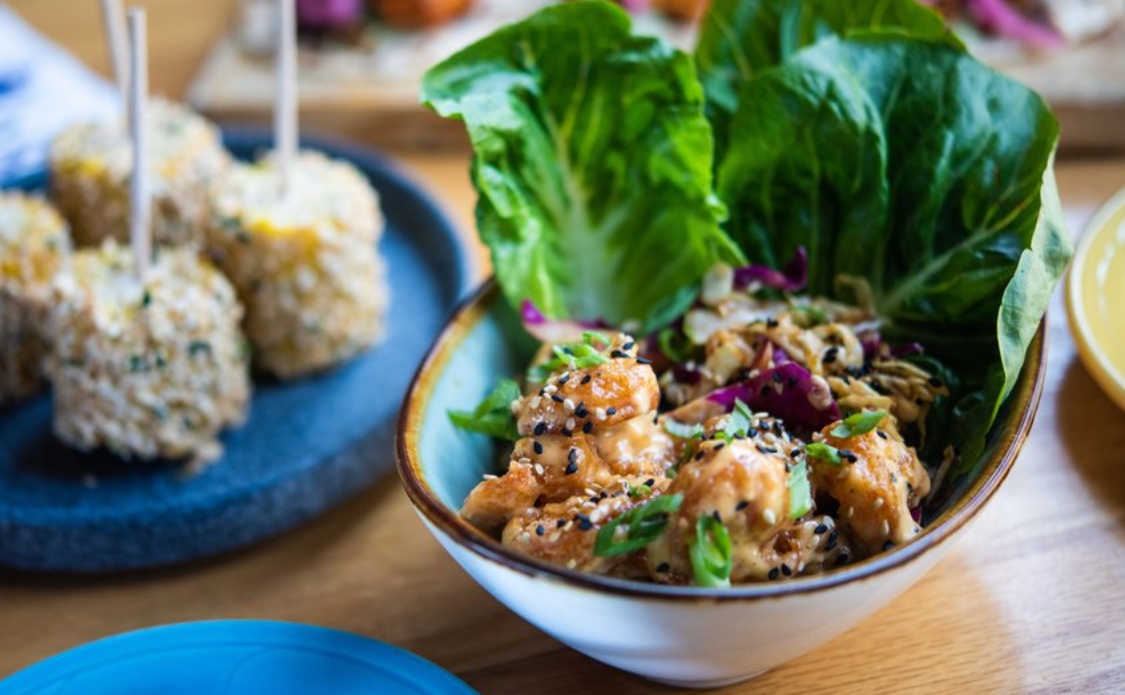 Try the: Dynamite Shrimp Lettuce Wraps
"For more than 30 years, Café Tu Tu Tango has brought food, art and fun to Orlando's tourism corridor on International Drive. The tapas-style, small-plates menu features a wide array of sharable dishes. Guests enjoy live entertainment and resident artists working in the restaurant. The beverage menu features art-inspired craft cocktails, signature sangrias, beer and wine."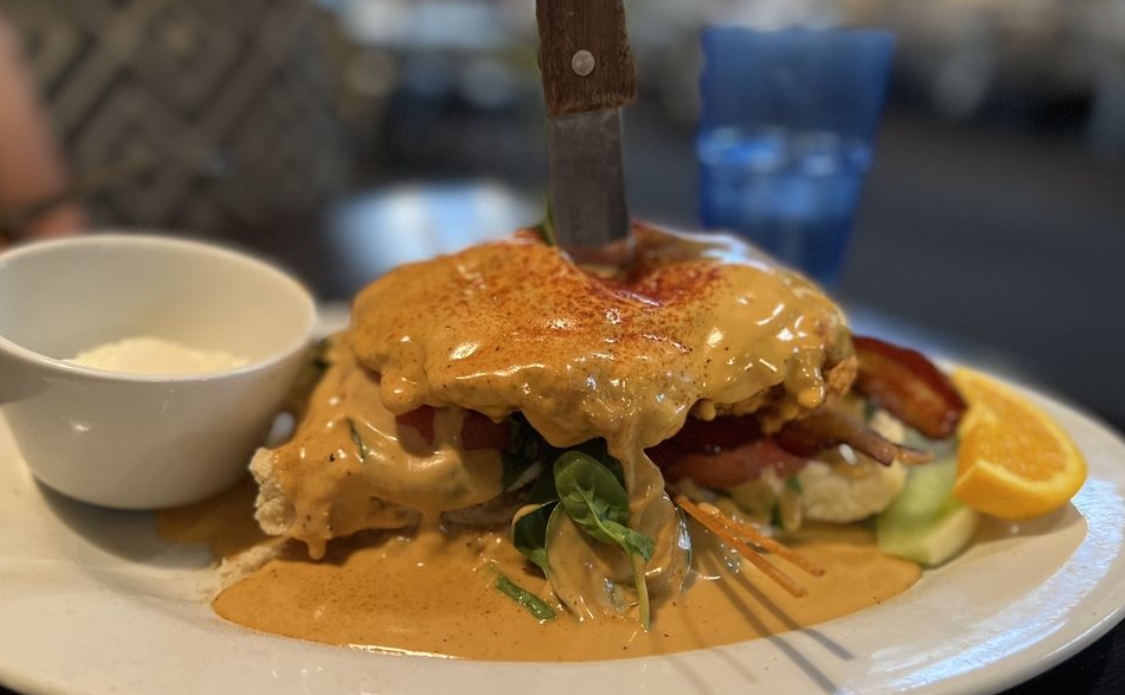 Try the: Andy's Sage Fried Chicken Benedict
Also honored in:
"We serve twisted farm food and crafted cocktails and we've been bringing you Midwest inspired food for over two decades. Visit us for the full Hash House experience. It's a Midwest thing. And there's nothing else like it."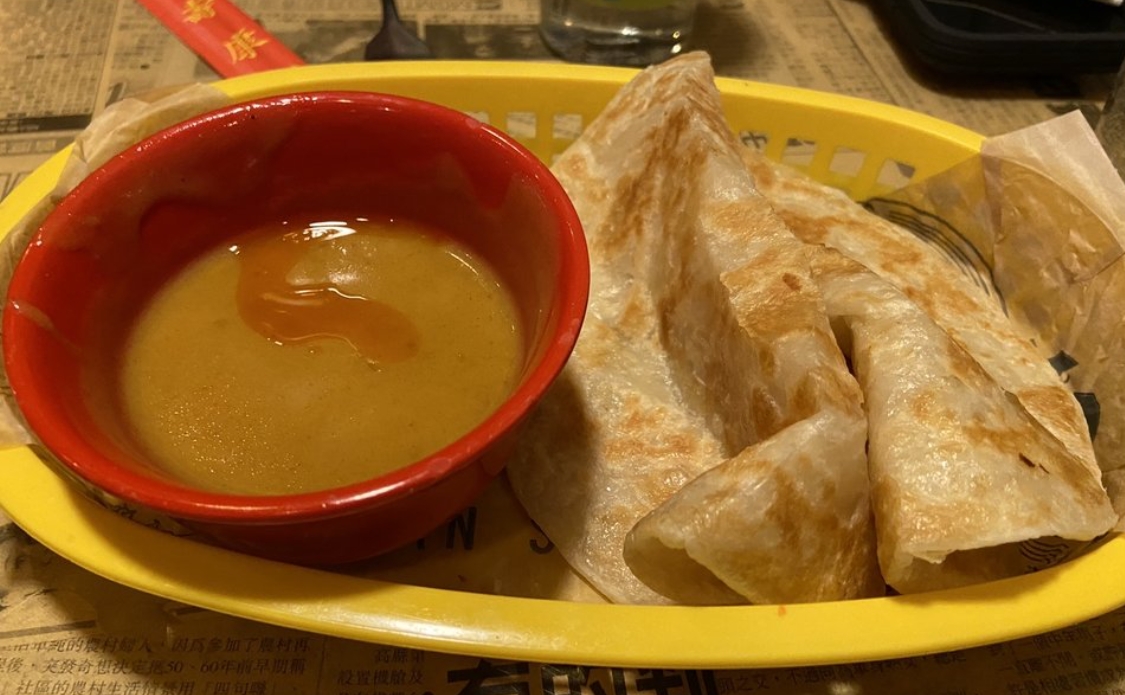 Try the: Roti Canai
Also honored in:
"It all started when four best friends with family roots in Malaysia, Hong Kong, Vietnam and exotic…Winter Haven, Florida, decided to bring the bold flavors of Asian street food to the streets of Orlando in 2011. Ten years later, Hawkers Asian Street Food now spans multiple locations across the country, but the Hawkers story is still told through three important chapters:
Great Food
Delicious Drinks
Dope Atmosphere"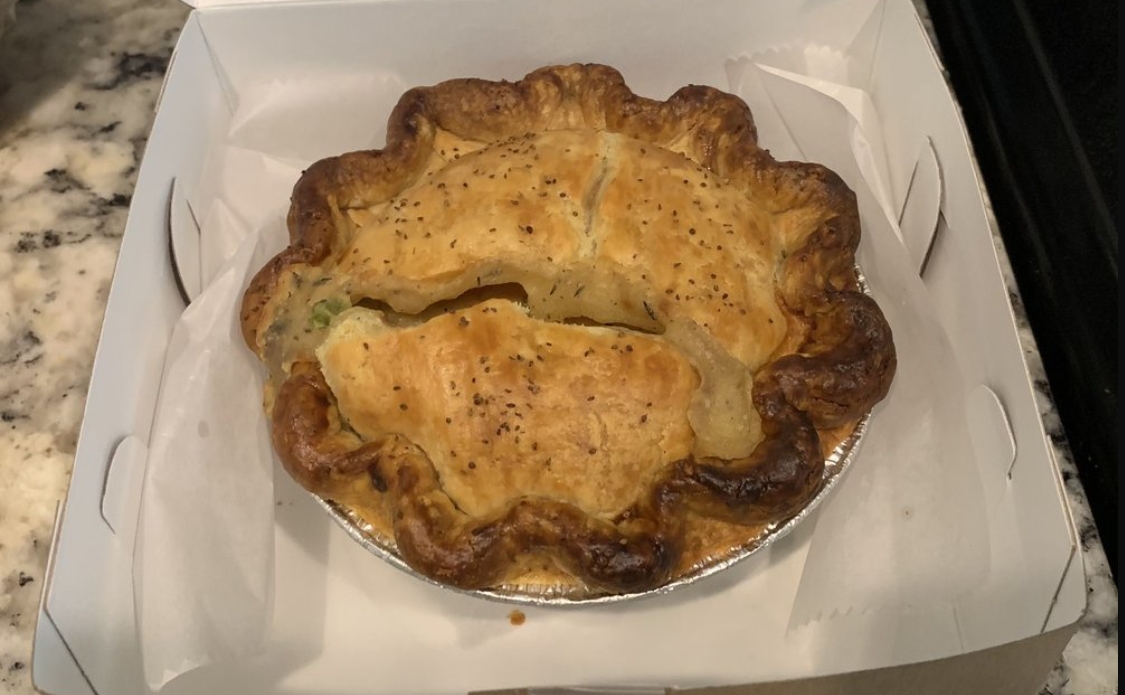 Try the: Chicken Pot Pie
"Se7en Bites, located in the heart of Orlando's Milk District, specializes in nostalgic Southern comfort foods, with a modern twist. Come join us for breakfast, lunch, brunch, or some of our scratch made sweets.
We're so honored to appear on a recent Food Network episode of "Diners, Drive-Ins, and Dives" plus a visit from Guy Fieri!
Our signature recipes from the show were a huge hit! The Vanilla Bean Bourbon Bacon Nightime SkyPie is available daily until the supply runs out. Our delectable Chicken Pot Pie is also currently available daily until they're gone. We recommend coming early!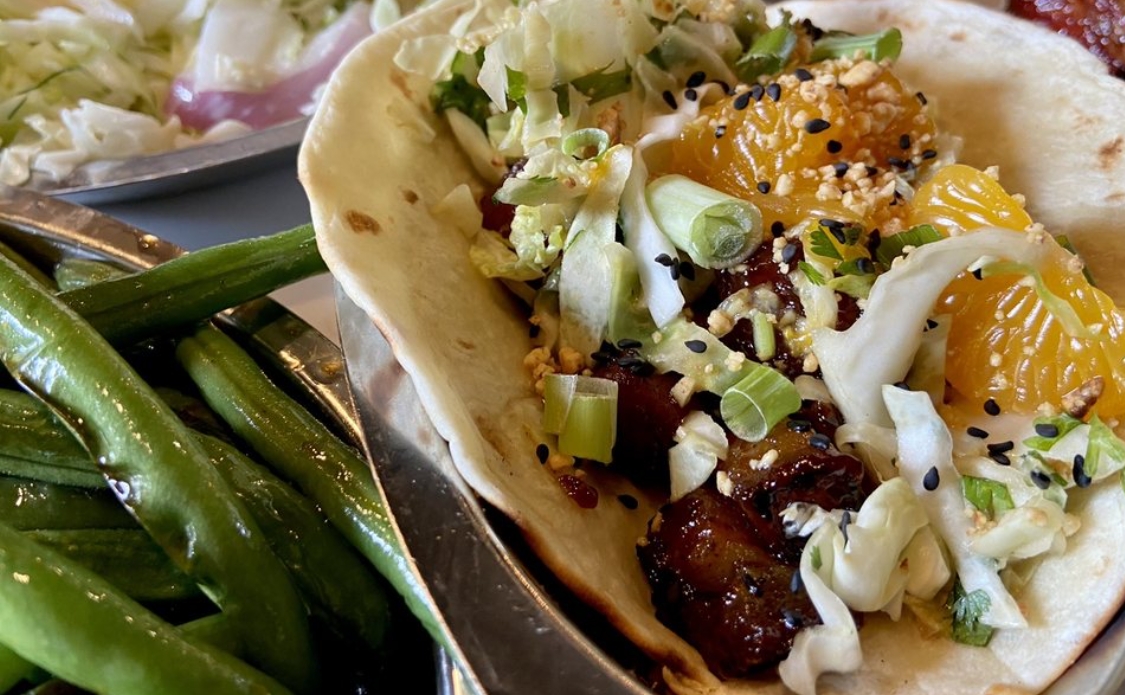 Try the: Pork Belly Tacos
"Cultural influences combined with traditional fire, smoke, & pit methods create vibrant, delicious BBQ. Come & get some!"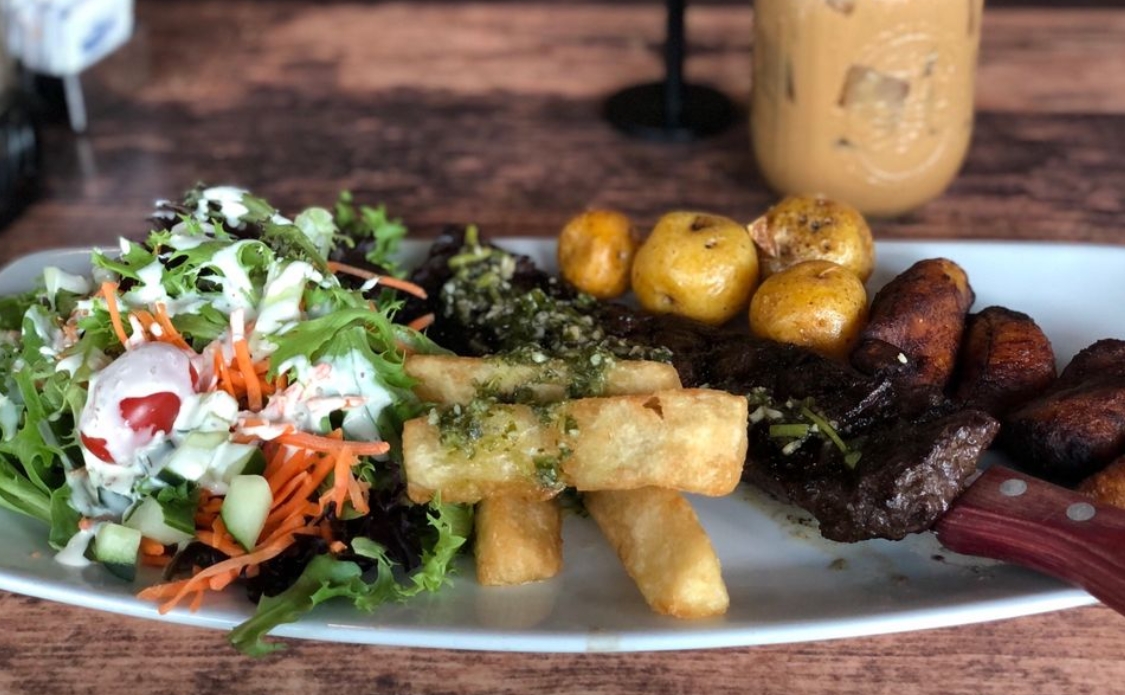 Try the: Churrasco
"Founded in 2015, we've always strived to be more than a restaurant. With homemade meals and handcrafted drinks, we bring you the taste of home. Whether you're a local resident or visiting from out of town, we welcome you to eat, drink, and relax like you're at home – you're a part of our Sofrito Family.
Dedicated to sharing our passion for Latin cuisine and culture, our team loves welcoming you through our doors. We're happy to help with exploring our menu, providing meal and drink recommendations, and having friendly conversations.
At Sofrito, we believe that you're a part of the family. When you're here, you can relax with a book while enjoying a cup of freshly brewed coffee. Bring your family and friends in to enjoy delicious meals for breakfast, lunch, or dinner. Because it's here where the food and company is so good, you're reminded of home."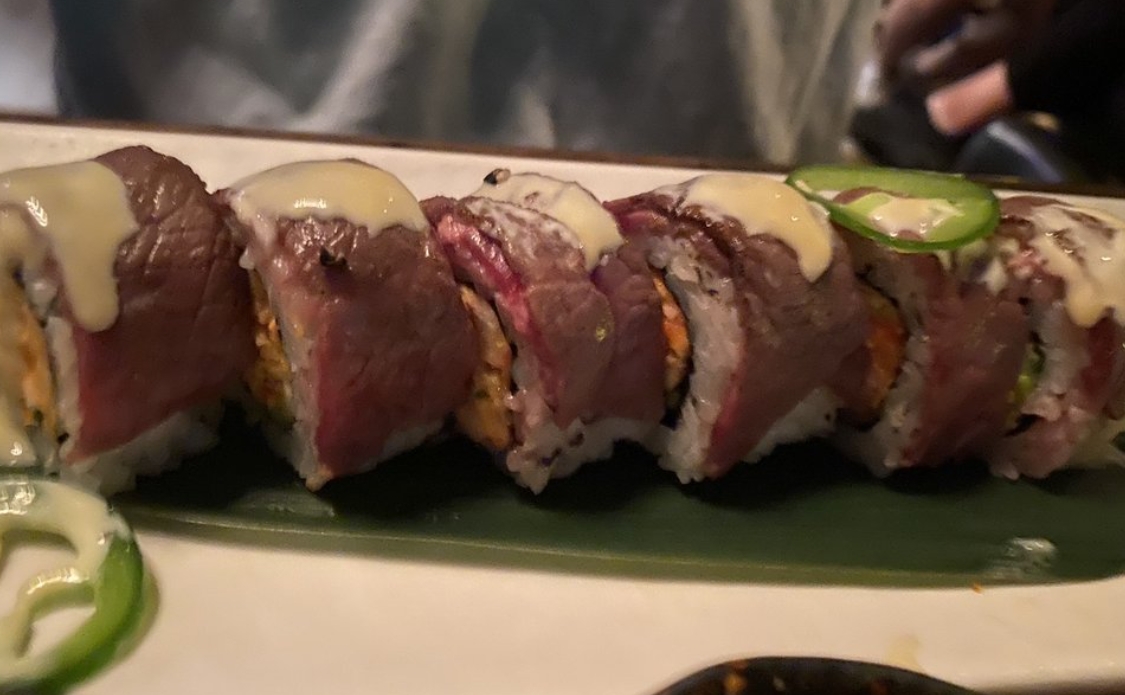 Try the: Distinguished Gentleman Roll
"Seito Sushi Sand Lake offers traditional sushi and Japanese offerings along with creative and modern twists to favorites. Come enjoy a hand crafted cocktail from our fully stocked bar including an extensive Japanese whisky selection, premium cold sakes, and a curated wine list. We offer happy hour 7 days a week with both food and drink specials."
Try the: Steak Quesadillas
"Established in 2007, our family-owned restaurant has always strived to share our love for Mexican cuisine and culture with you – our customers.
From the high-quality ingredients we source to the techniques we utilize to handcraft our menu items – we believe in sharing Mexican tradition through our unforgettable meals, service, and atmosphere.
Join us daily from 11 AM – 10 PM to enjoy a Mexican dining experience unlike any other."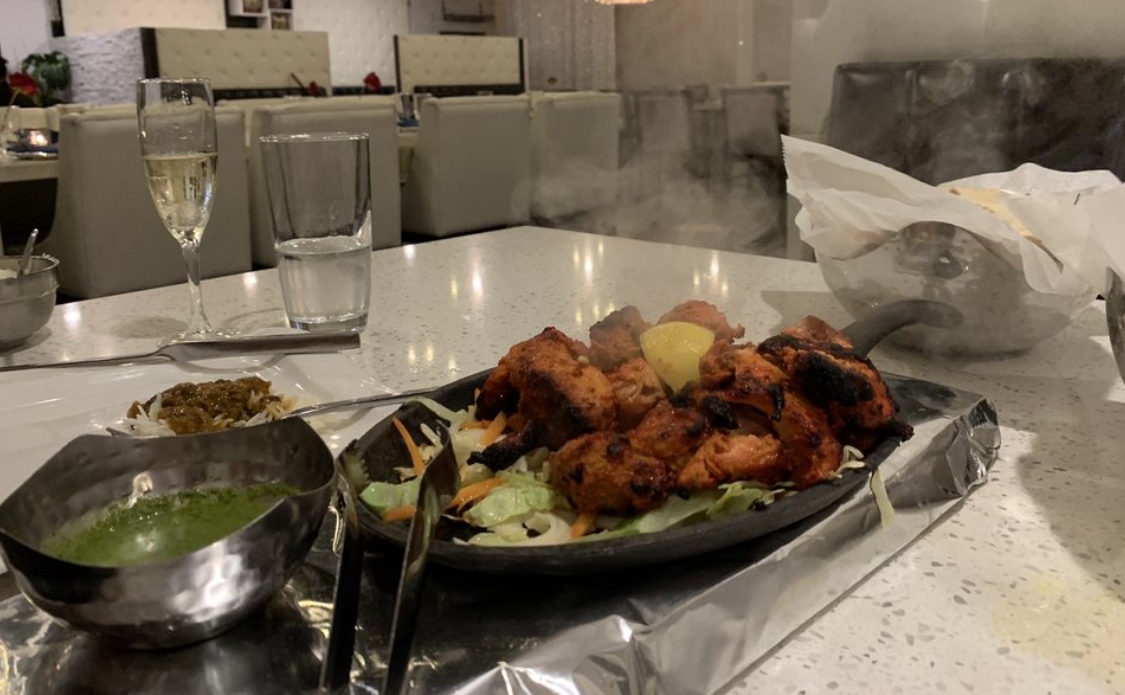 Try the: Chicken Tikka Masala
"Come Discover and Experience innovative and quality Indian and Indian Fusion Cuisine in Florida
Tabla Indian Restaurant is a truly traditional restaurant, serving exotic Indian, Indo-Chinese, and Thai food using aromatic spices ground in-house and fresh herbs. We cater to all needs, offering veg, non-veg, gluten-free and vegan dishes for lovers of meat-free living styles. With our takeaway or delivery options, you can also enjoy classic Indian, Thai and Indo-Chinese cuisine from the comfort of your own home
Tabla is the ideal choice for your best Indian Restaurant in Orlando, Winter Park, and Lake Nona. We heartily welcome the taste of the indigenous food and make you remember the taste of India."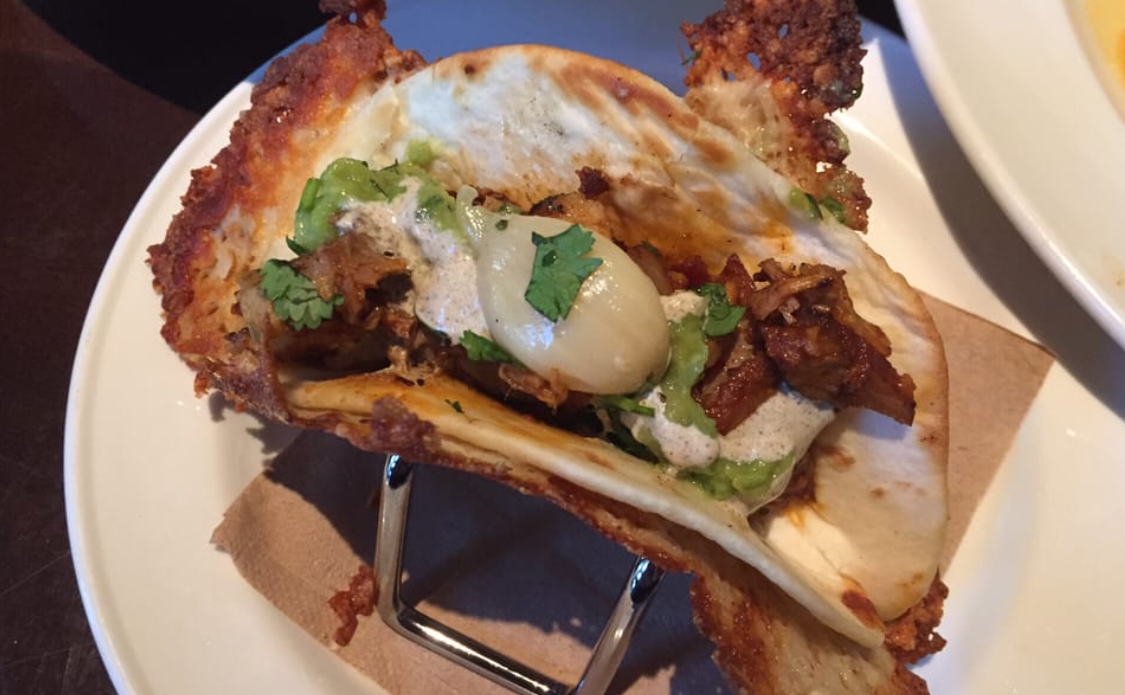 Try the: Vampire Tacos
Also honored in:
"At Yard House, our passion for great beer, great food and great music runs deep. You'll find the world's largest selection of draft beer along with a menu with more than 100 items made from scratch daily."