2022 Best Restaurants in Corpus Christi
Our team has assembled the best eateries in Corpus Christi, Texas. You can see our methodology here.
Find a digital badge to celebrate your awesome accomplishment here, or contact us here if you'd like to request one as a sticker for your restaurant!
Try the: Chicken Fried Steak
Also honored in: 2021 Best Restaurants in Corpus Christi
"If you are looking for homemade, country cooking in a classic diner atmosphere, look no further than Andy's Country Kitchen! This local diner serves a wide variety of food, including all-day breakfast, Mexican-inspired dishes and traditional diner fare. Andy's also offers lunch specials as well as vegetarian, vegan and gluten-free options. Whether you are looking to experience Texas hospitality at its finest or grab a quick, inexpensive meal while exploring Corpus Christi, this diner won't disappoint. You also won't want to miss the complementary blueberry muffins!"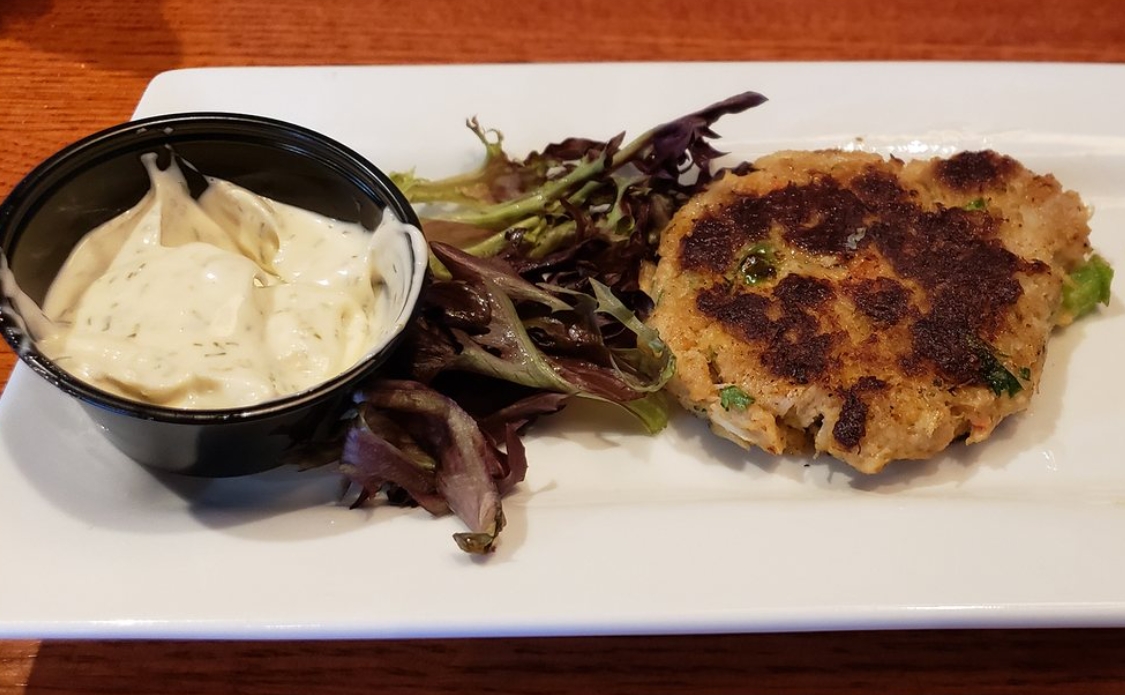 Try the: Crab Cakes
Also honored in: 2021 Best Restaurants in Corpus Christi
"Our Chef-inspired Feature Dishes, unique family atmosphere, and wide variety of menu selections cannot be found anywhere else. It is our goal to make you a lifetime, loyal customer and we strive to keep you coming back for the tastiest seafood dishes and friendliest service around.
We also cater all kinds of events and parties, so please contact us to have SaltWater Grill cater your next event!"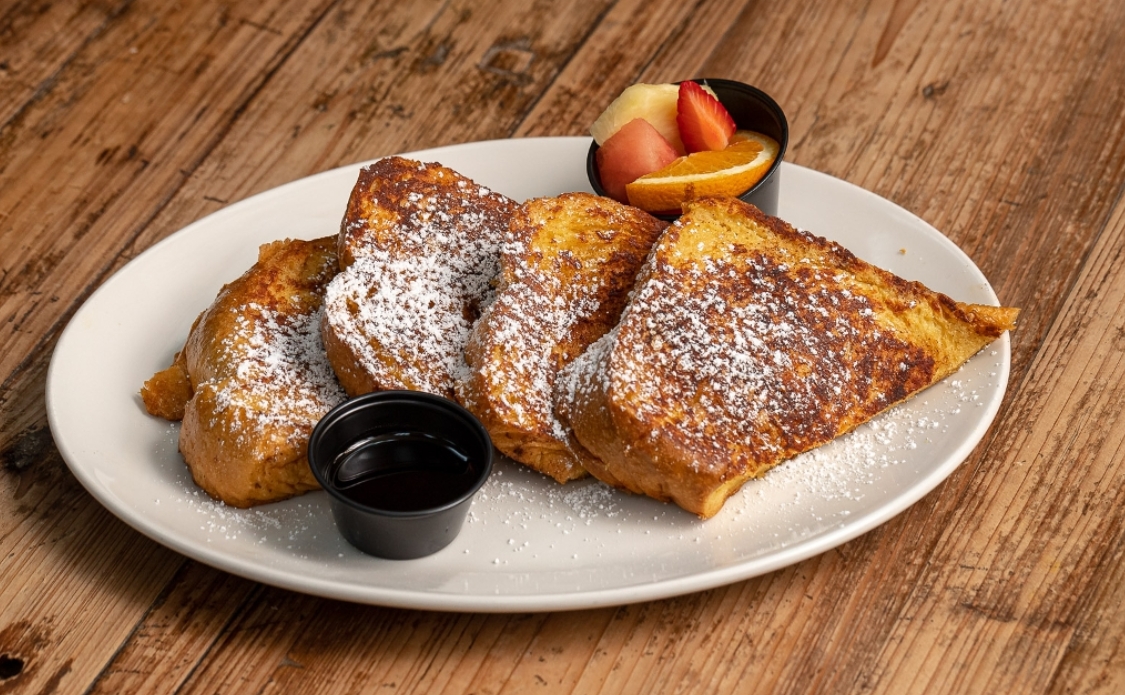 Try the: Hester's Griddle Toast
Also honored in: 2021 Best Restaurants in Corpus Christi
"Jason and Hester Rodriguez, high school sweethearts, share a love for family, service and cooking. He's a chef and she's a baker, and they followed their dream and opened Hester's Café September of 2006.
"We wanted to bring a café to the community that would allow us to express the things we love most: food, family and service. We were both born into families that shared a passion for food. My family viewed food as medicinal. I grew up with parents who were very involved with the macrobiotic diet. I learned from my parents the importance of quality versus quantity and the healing properties of good food. Food was to be eaten in a pure, natural, unaltered state for the health of your body. Jason's family gathered as often as possible, his mother and grandmother of French descent loved to showcase their culinary creativity. Jason began working in restaurants at the age of 16 and over the past 25 plus years he has explored and developed this same creative side he grew up loving. We strive to find the perfect balance between cooking that is creative and palate pleasing, and food that is good for your body. The goal is to make food from scratch, altering it as little as possible. Quality ingredients creatively put together always steal the show."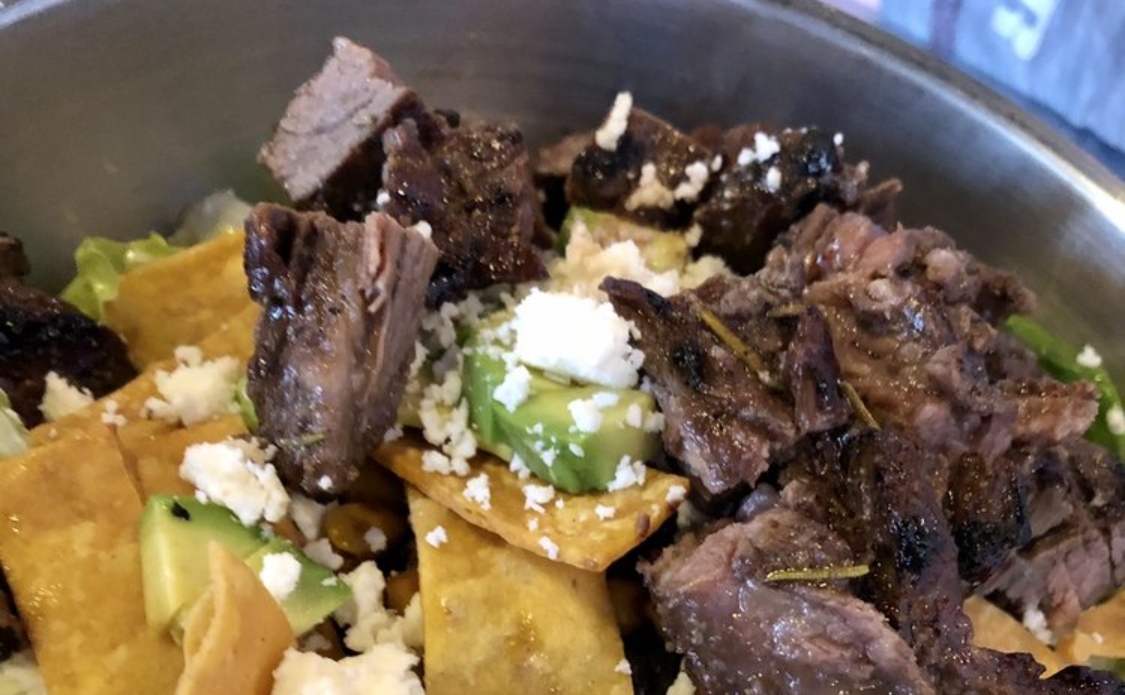 Try the: Steak Taco Salad
Also honored in: 2021 Best Restaurants in Corpus Christi
"8TE: Pronounced "eyt;" a play on the words "ate" and "eight."
8TE is a restaurant specializing in "modern American" cuisine– classic comfort dishes with a simple twist. We take pride in the quality of our food and making nearly every component of our dishes as homemade and from scratch as possible.
Stop by for breakfast, lunch, or dinner!"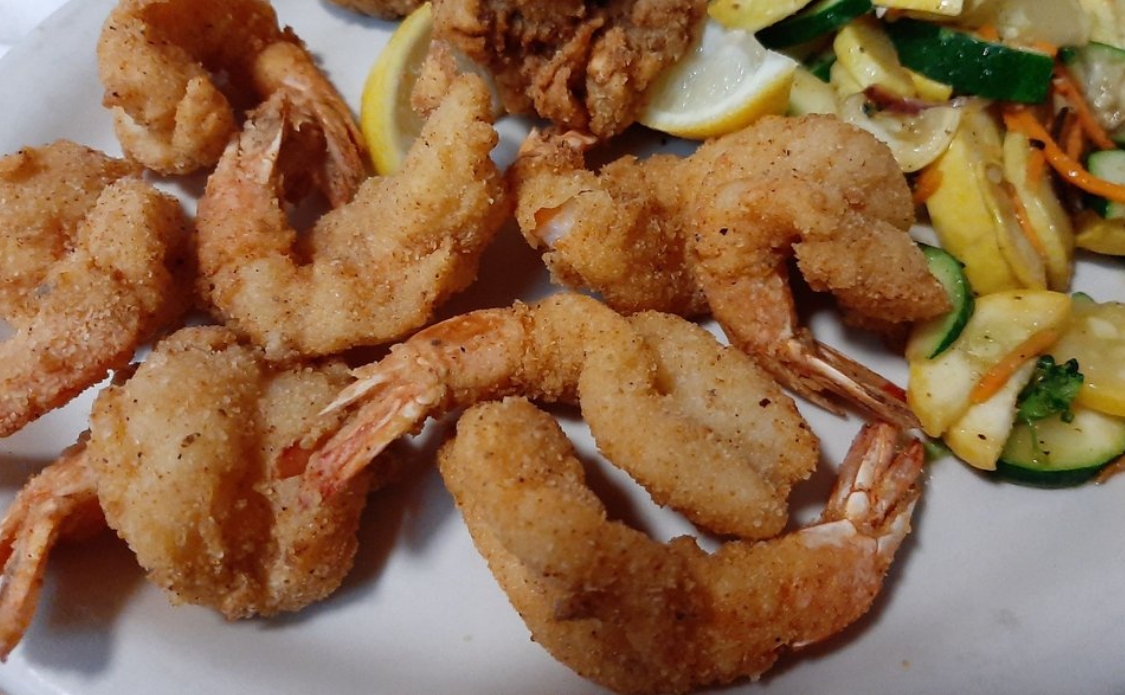 Try the: Fried Shrimp
Also honored in: 2021 Best Restaurants in Corpus Christi
"The Black Diamond Oyster Bar is a 50 year long, Corpus Christi born, family tradition that's currently four generations in the making. That tradition is, of course, for fresh, local oysters, and southern seafood done right. Since 1968 the diamond has had several locations, but has always been Pollard owned, and always maintained the same sort of atmosphere; An off the map hole in the wall, that serves up some of Corpus Christi's best seafood and service. Then in 2016, Tom Starr built the most recent incarnation of the diamond in Flour Bluff, which resembles a friend's house, more than anything. If the friend had a live stage in his backyard that showcased some of the local talent on the weekends, that is. Now with Tom, his wife Nicole, Derrell and Rhonda Pollard, the four of them keep Doyle Pollard's legacy alive."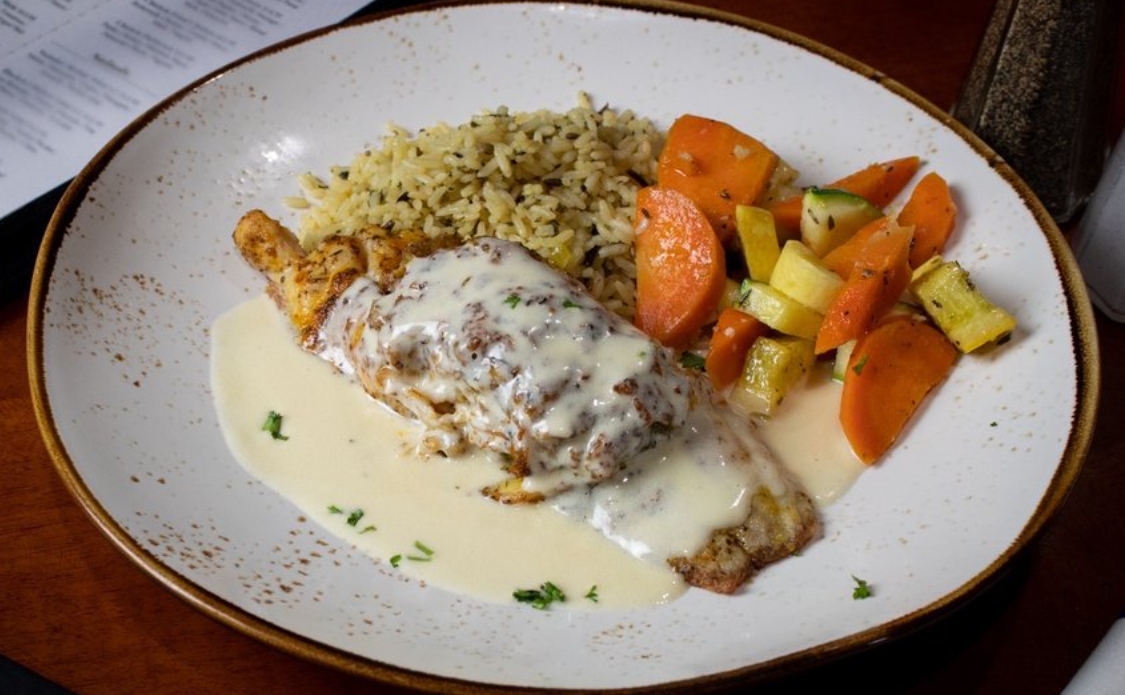 Try the: Crab Stuffed Drum
Also honored in: 2021 Best Restaurants in Corpus Christi
"If your looking for the freshest seafood in corpus paired with some wonderful wine and cocktails come support our local family at The Blue Clove Seafood Bar and Grill."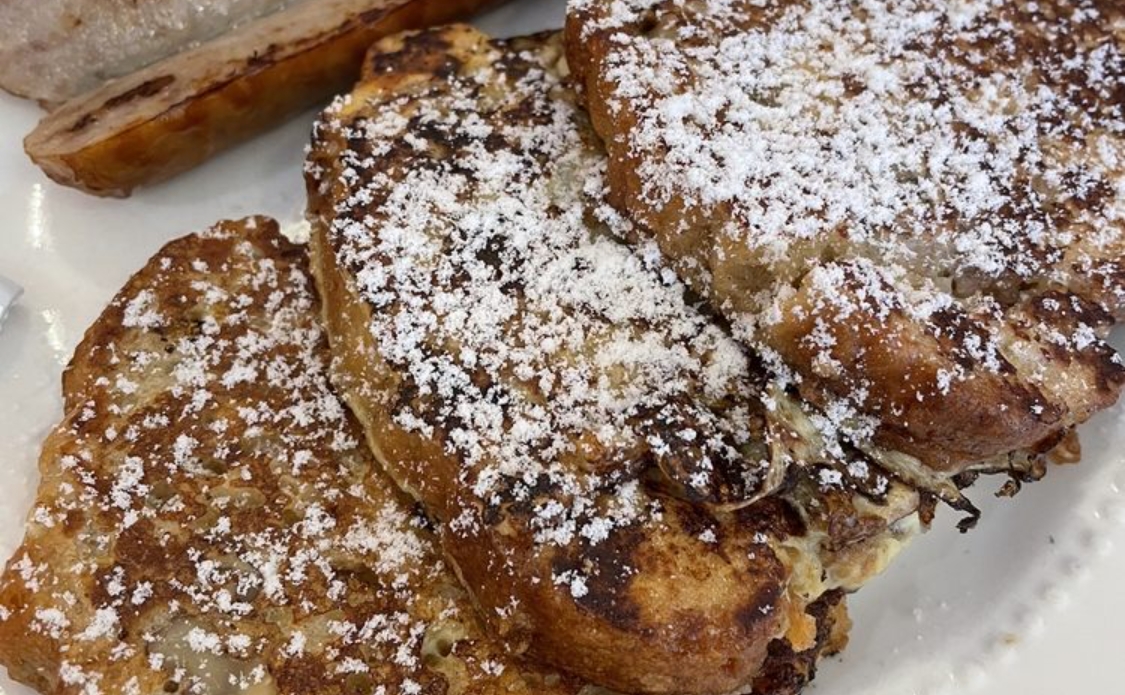 Try the: Sweet Apple Walnut French Toast
"Juergen and Brigitte Kazenmayer, from Germany, opened JB's German Bakery and Cafe on 05-13-2011. The business is located in 15137 South Padre Island Drive, Corpus Christi, Texas.
Here you will find typical German bakery products such as bread, rolls, cakes, pies etc. Among other things we have many different kinds of strudel. From brisket strudel to typical German apple strudel you will find everything.
On our menu we have many traditional German and American specialties."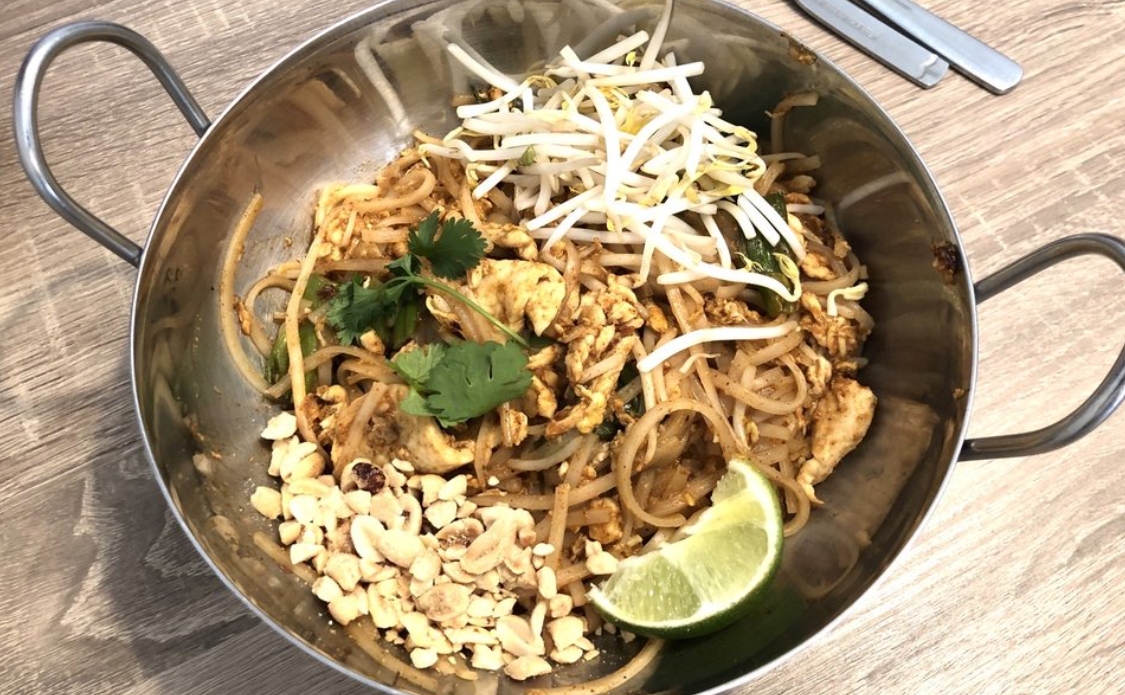 Try the: Pad Thai
"BKK thai kitchen + bar is a stylish choice for classic Thai dishes.
Located in Lamar Park Shopping Center, BKK thai kitchen + bar is a stylish choice for classic Thai dishes. BKK's interior, designed by local SquareFoot Design Studio, reflects the hip sensibilities of the surrounding area while also paying tribute to Thailand's coastal environment. With inside and outside dining, the restaurant offers the choice to observe shoppers in our outdoor patio, or watch the art of sushi rolling or the creation of craft cocktails at either bar in the dining room.
Opened in 2017 by Ryan Rios, BKK (airport code for Bangkok) was inspired by travels to Thailand and other countries. Living and traveling to numerous countries around the world has also had a heavy influence on Chef Ben and her cooking style. Dishes like Golden Money Bags, BKK's take on a fried shrimp-and-pork wonton and seemingly everyone's go-to app, and classics like Tom Yum Talay and Tiger Cry deliver as promised."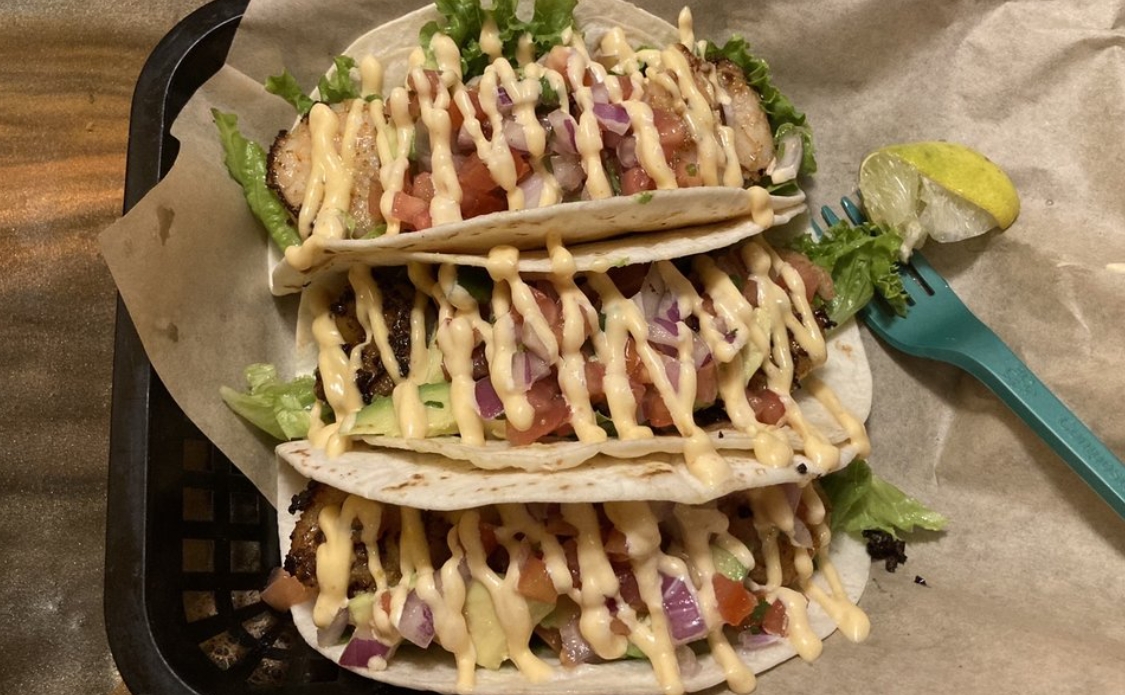 Try the: Baja Shrimp Tacos
"You haven't experienced The Island until you've stopped at Surfside.
Surfside Sandwich Shoppe opened in 2009 and is located on The Island, just down the road from JP Luby Beach and Mustang Island. With a dog friendly patio and a chilled BYOB atmosphere, you can relax when you're here. Take a load off… you're on Island Time now!
Our three most popular menu items:
The Reuben
Baja Shrimp Tacos
Cuban Press
Yeah, our sandwiches are the bomb… but we have waaaaay more than just sandwiches. Tacos, quesadillas, desserts, and even homemade PB&J for the kiddos. We cook with LOVE, no matter what you order! Check us out on Facebook & Yelp at the links below."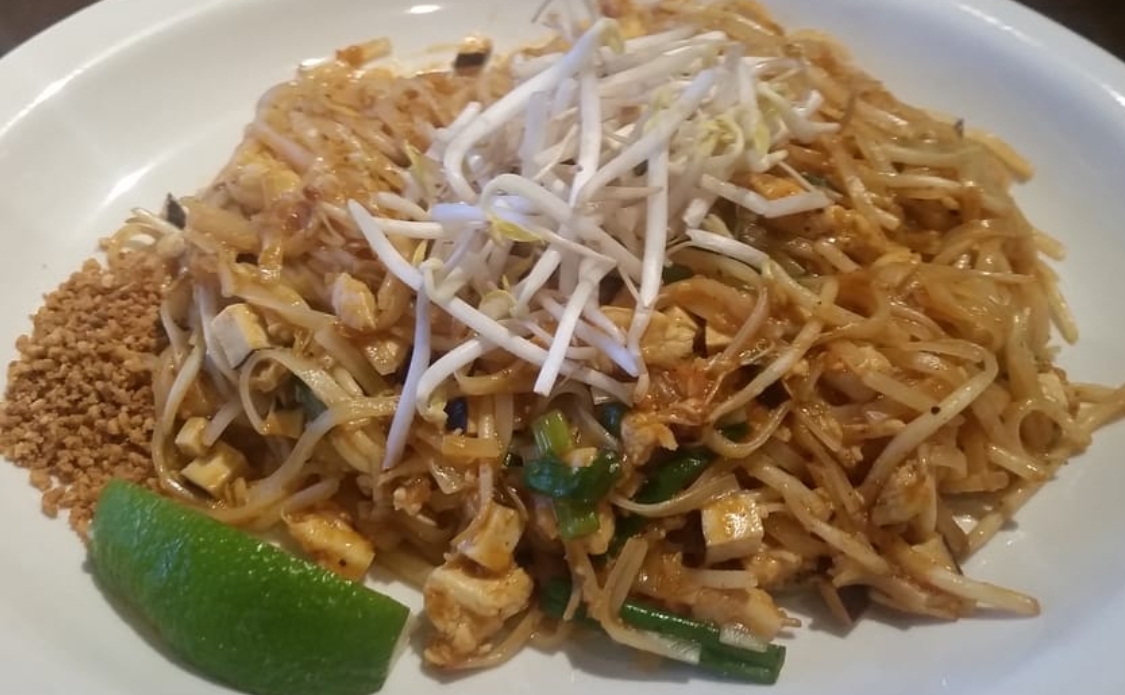 Try the: Pad Thai
"Without any certificate from culinary school, only his cooking talent, "Chai" the founder of Thai Cottage came from Bangkok, Thailand to California together with "Ting", his wife, in 1987 to open a Thai restaurant. The reasons "Thai Cottage" was founded by only these two people are the love of cooking and their intention to introduce Thai food to the Americans.
Chai loves to taste new foods and cook them in his own style, while Ting is always by his side as a helper by tasting his creations and developing new recipes together. From a small restaurant with only four tables to a big Thai restaurant in Houston since 1997, with more than 30 years of development in the United States, today Thai Cottage is one of the top Thai restaurants in Texas with 9 locations. Their tasty food and great services are guaranteed by Thai SELECT, an approval granted by Thai Government to Thai restaurants overseas that serve authentic Thai food, and other awards from various local presses."