2022 Best Restaurants in Greensboro
The eskca staff has compiled the very best places to eat in Greensboro, North Carolina. You can see our methodology here.
Find a digital badge to celebrate your awesome accomplishment here, or contact us here if you'd like to request one as a sticker for your restaurant!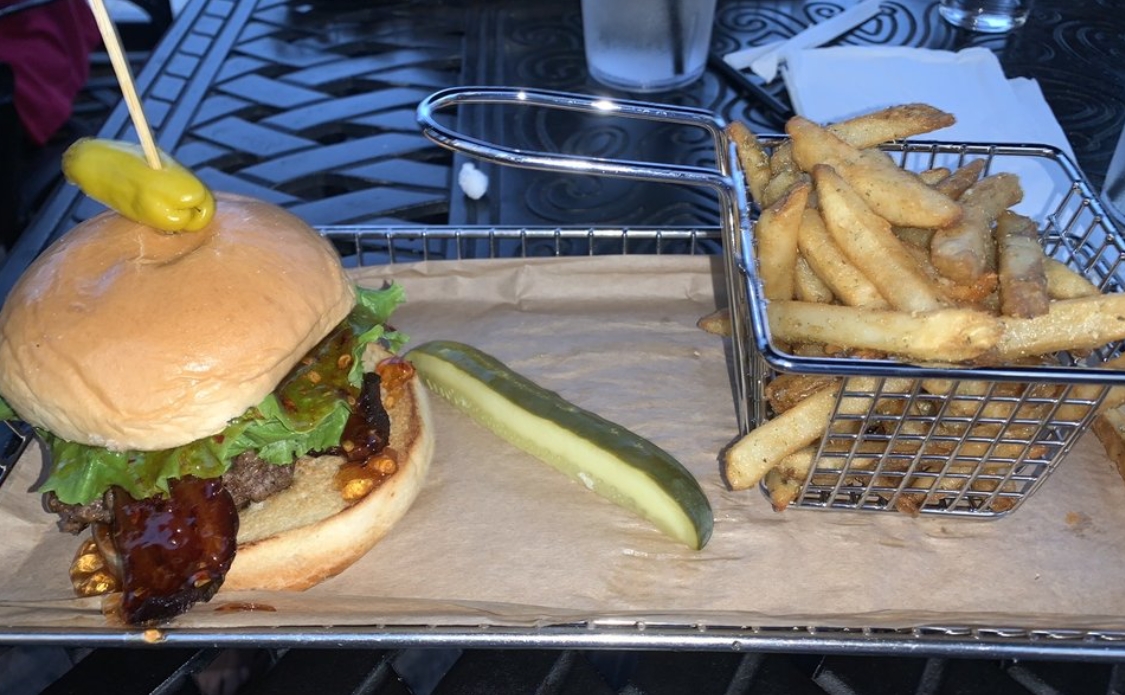 Try the: The Spicy Goat Burger
Also honored in: 2021 Best Restaurants in Greensboro
"A Salt of the Earth Restaurant that Features only the Finest Ingredients. We serve Our Superior Blend of Angus Beef, the finest of Craft Beers, and Locally Grown Ingredients."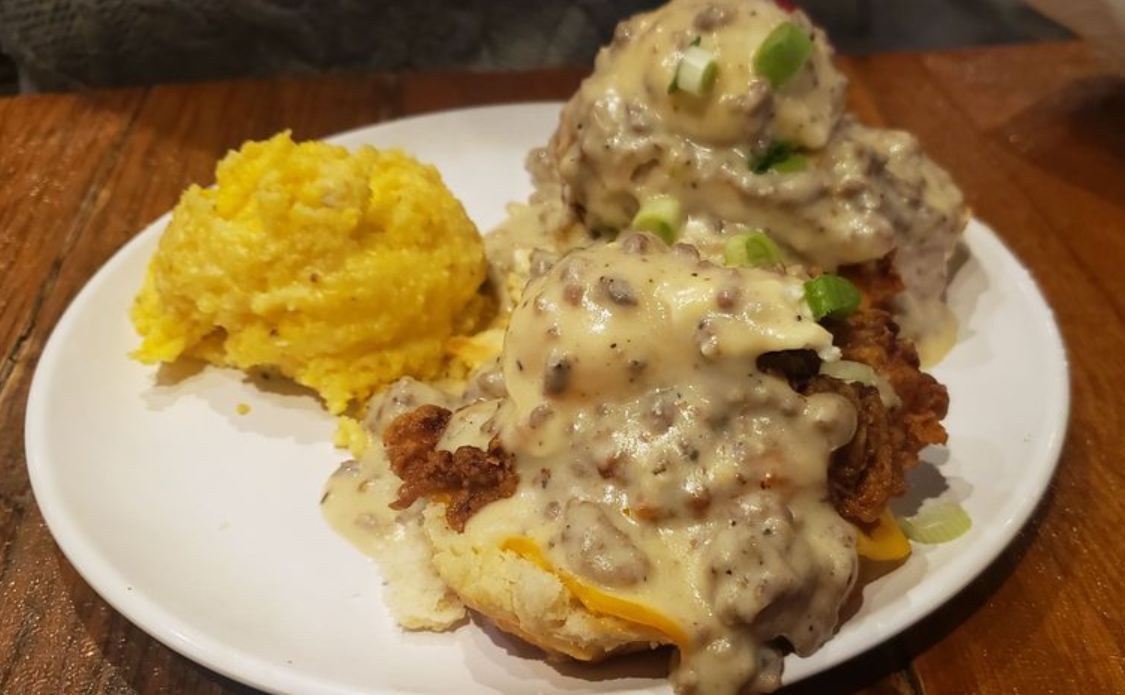 Try the: Chicken Little
Also honored in: 2021 Best Restaurants in Greensboro
"In the heart of Greensboro's historical neighborhood, Lindley Park, scrambled has become a favorite eclectic southern diner. Local area farmers and North Carolina products are found throughout the menu. Breakfast available all day and additional lunch menu beginning at 11am, featuring blue plate specials Monday thru Friday. And don't forget to ask about our house made desserts. Our vegetable infused Vodka Bloody Mary's, multiple variations of mimosa, draft beer selections, and seasonal cocktails are also another reason why we have become "the little gem on Spring Garden Street"."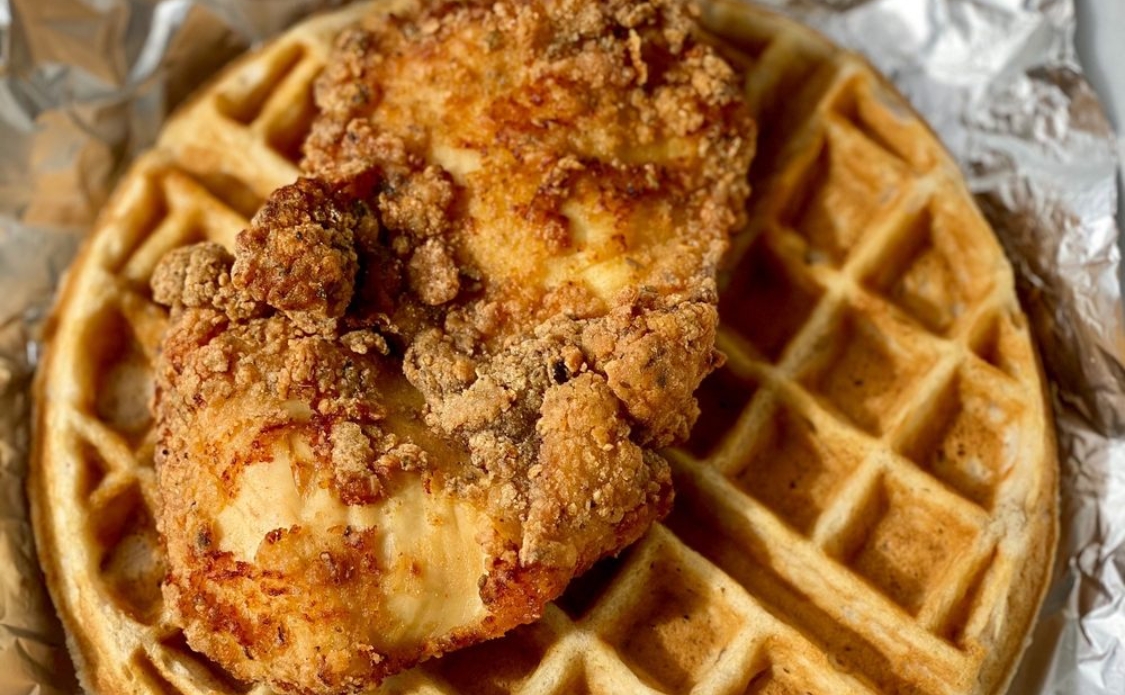 Try the: What a Classy Hen
Also honored in: 2021 Best Restaurants in Greensboro
"Dame's pairings are world-class, comfort food combinations meant to fulfill your appetite's and heart's desires. From "first-timers" to "barnyard veterans", Dame's "Almost" World Famous Chicken & Waffle inspirations are truly palette pleasing pairings that offer something special for all comers. We hope you enjoy every morsel."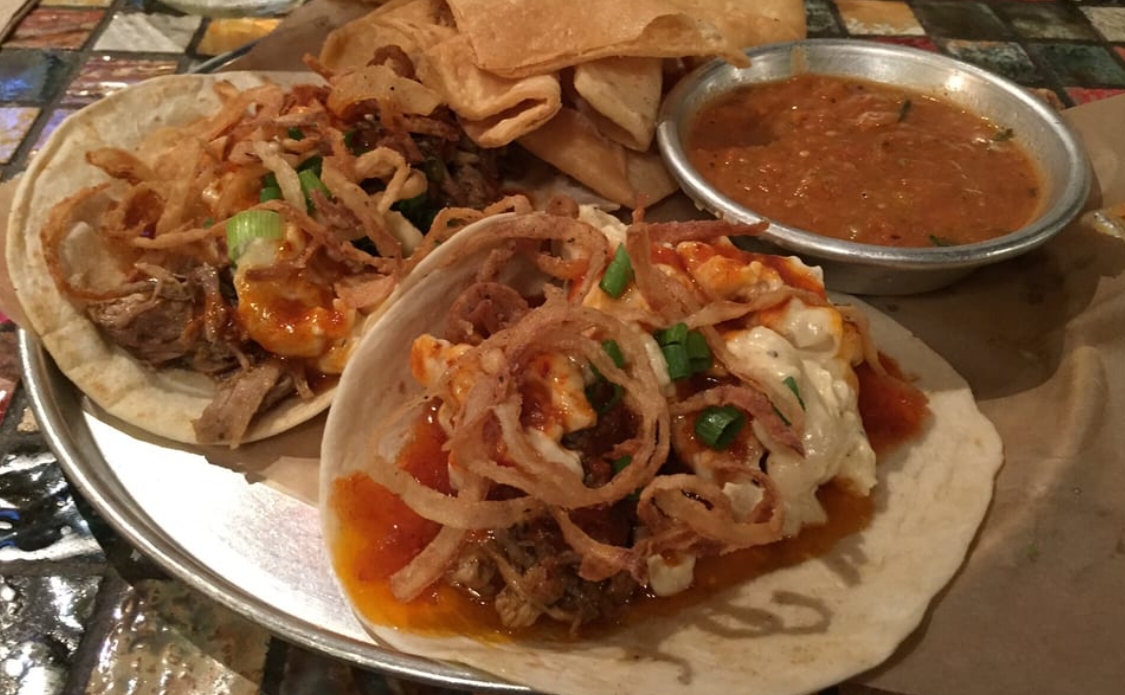 Try the: Big Truck Tacos
Also honored in: 2021 Best Restaurants in Greensboro
"The word crafted means to exercise skill in creating something. We push ourselves to create affordable gourmet dishes from the freshest local ingredients available. We challenge culinary borders. We reimagine old recipes and conceptualize fare the world hasn't seen. We invite you to experience our craft, the art of food, at one of our locations."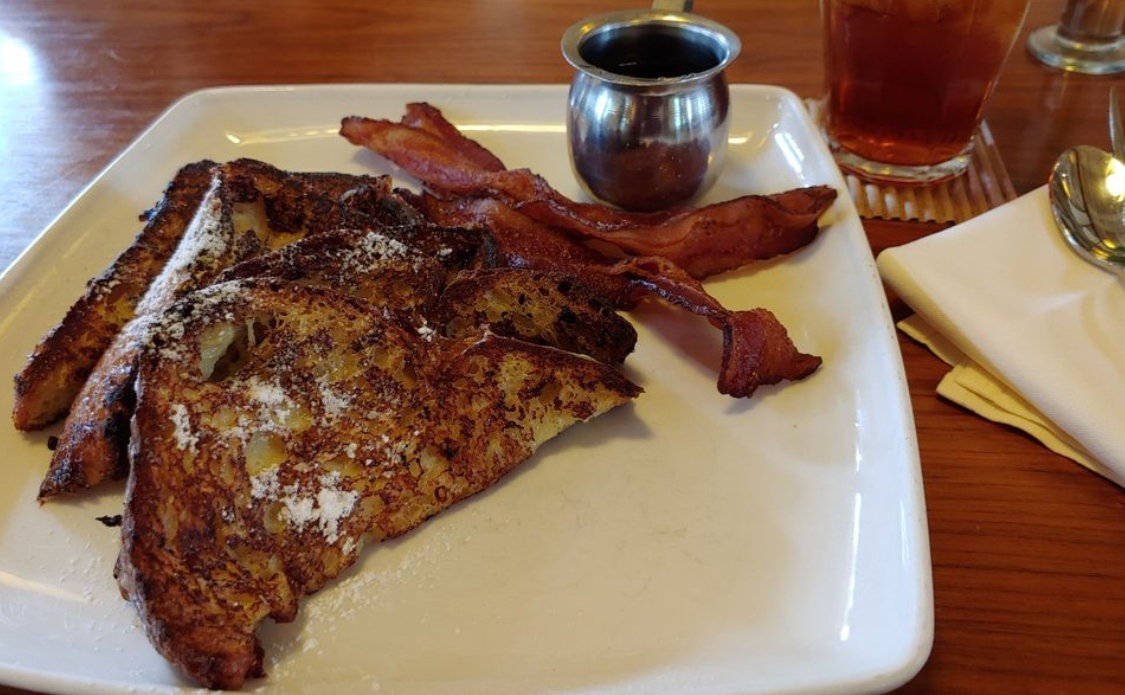 Try the: French Toast
Also honored in: 2021 Best Restaurants in Greensboro
"Print Works Bistro, employee-owned and located adjacent to Proximity Hotel, features classical and modern versions of French bistro dishes created with locally sourced food. There are more than 75 wines by the glass selections from our Wine Spectator Award of Excellence list and a craft cocktail list that changes with the seasons."
Try the: Short Rib Sliders
Also honored in: 2021 Best Restaurants in Greensboro
"We invite you to join us at Green Valley Grill, employee-owned and adjacent to the O.Henry Hotel near the Friendly Center in Greensboro. Enjoy fresh seasonal Old World European and Mediterranean flavors from the wood-fired rotisserie and grill. Pair it with your choice of artisanal cocktails, craft beers and 500 wines. In fact we're the only restaurant in Greensboro to receive the Wine Spectator "Best of Award of Excellence"."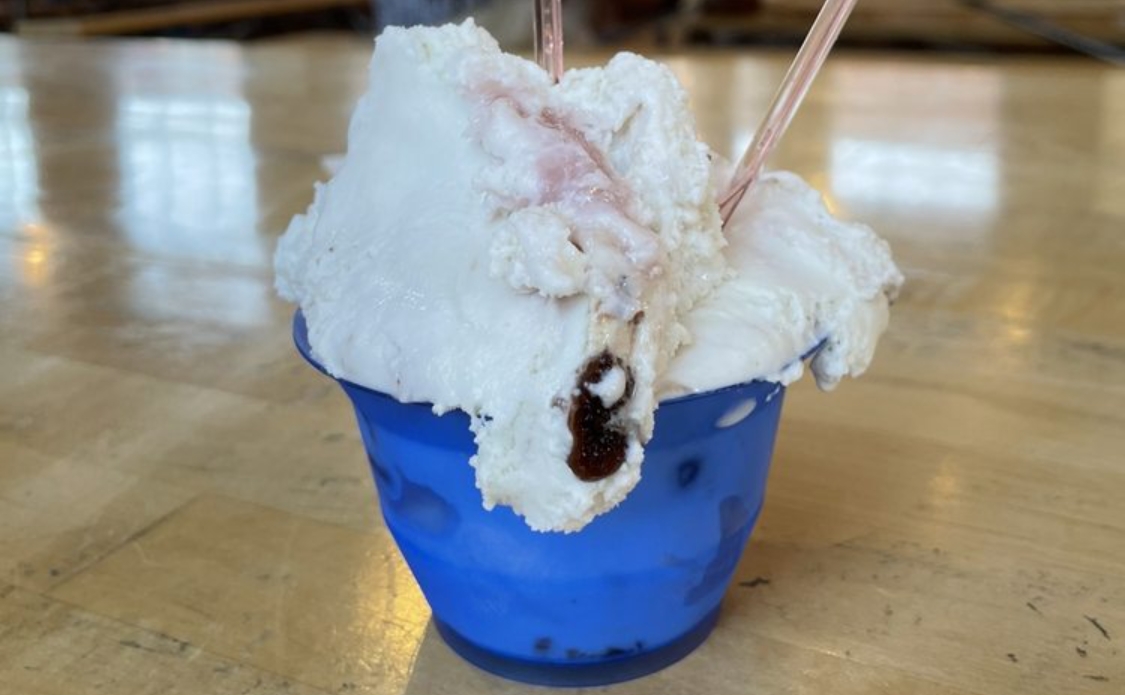 Try the: Sour Cherry Gelato
"At Cugino Forno, we believe that pizza is more than a meal. It's an art and way of life for us. We are three cousins from a small town in Turkey. Food plays an important part in our culture in the way it is prepared, served, and shared with our loved ones. The art and craft, as well as the tradition behind true Neapolitan-style pizza struck a cord with us, as it represents everything we believe in when it comes to cuisine.
We spent years researching Neapolitan style pizza, including long beautiful months spent in Naples learning from the world's greatest pizzaiolos ,where we picked up expert technique, embraced ourselves in the Italian history, found the importance of quality ingredients, and so much more. This is when Cugino Forno began to come to life.
After driving thousands of miles throughout the southeast of the United States, we landed in Greensboro, North Carolina, where we opened our first location in the heart of the city at Revolution Mill in 2017. The response was incredible and more than what we could have ever imagined. All we knew was that we had to bring our love for authentic Neapolitan style pizza to more of you! In 2019, we opened our second location in Downtown Winston-Salem, North Carolina and the following year in 2020, we opened our third location in Clemmons, North Carolina. We are excited to announce our fourth location will be opening later this year in Durham, North Carolina."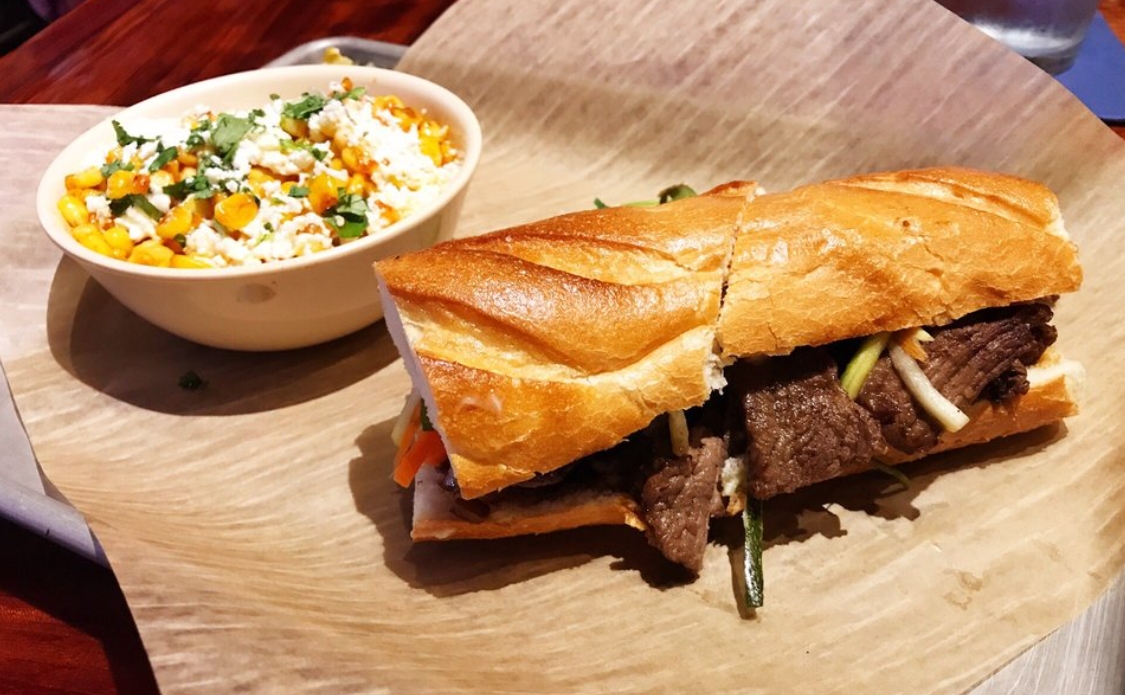 Try the: Banh Mi Sandwich
"Craft beers, handmade cocktails, and a fresh take on classic foods since 2014. Full menu all day! Cheers, Greensboro!"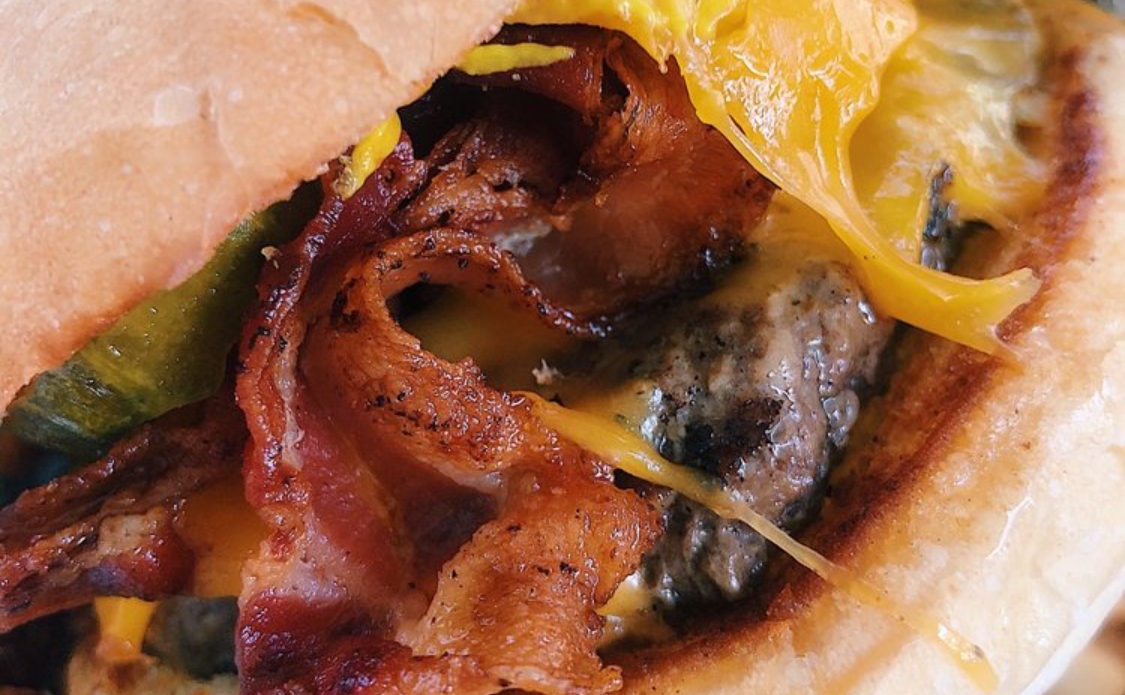 Try the: Bacon Bacon Cheddar Burger
"Offered in three sizes, the "almost big", "big" and for the very hungry the "colossal burger".
Our fries come with cheese, bacon cheddar, chili cheese, bacon Ranch, loaded Nacho, pesto garlic aioli, aged parmesan garlic and wait for it … white truffle fries. There is absolutely no way you can turn down a basket full of big burger spot fries!
A must try is one of our signature dipping sauces which include: ranch, blue cheese, honey mustard, Siracha ketchup, pesto mayo, and our signature burger spot dip!"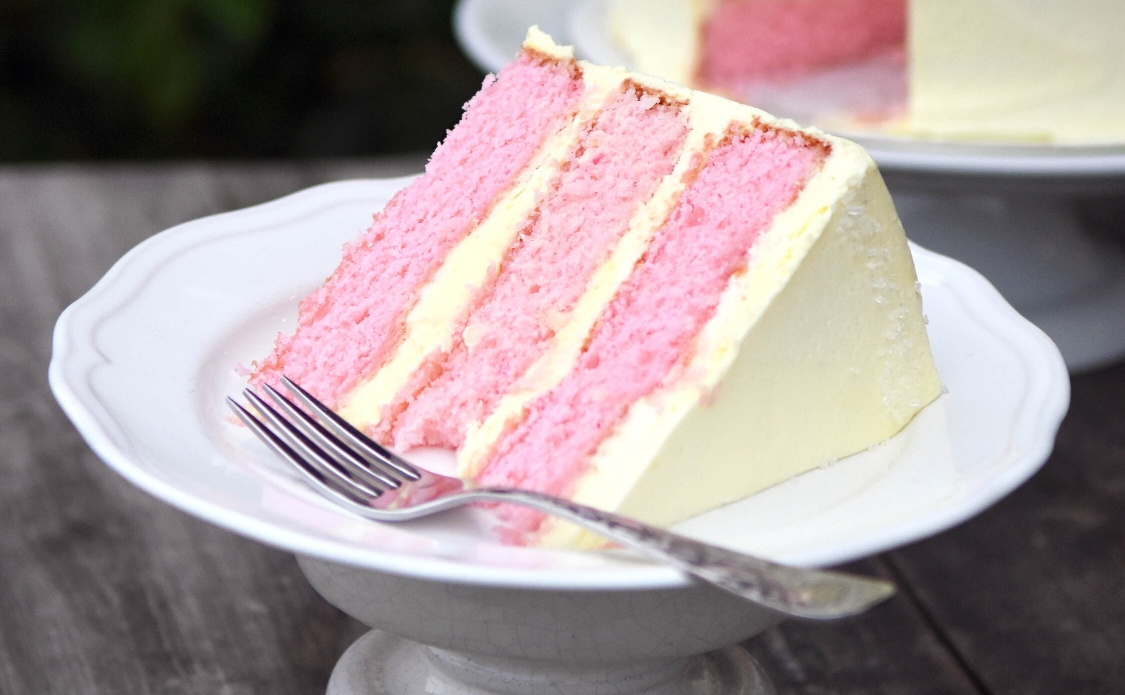 Try the: Pink Lemonade Cake
"We originally opened in Greensboro in August of 1985 as an independently-owned franchise of I Can't Believe It's Yogurt. For the first 16 years, we primarily sold frozen yogurt (and a little ice cream, coffee, and home décor). We had a loyal customer base who seemed to particularly enjoy the "environment" of the shop. As an avid home décor person, I enjoyed making the shop feel as much like a cozy home as possible … both for staff and customers! Each time we remodeled, we would hear customers say, "This is not a normal yogurt shop!" Further, no one could remember our name (which was too long, and very similar to another yogurt chain!) … so we decided to give our name a makeover, too!
The story of our name comes from our dogs. My husband, Lewis, gave me a pug puppy named Max as a wedding present in 1986. Shortly thereafter, we got Max a playmate (another pug named Bitterman) to keep him company since we were both frequently at the shops! In 2011 we were privileged to briefly welcome a precious girl pug named Maxine into our family. Though we lost her too soon, you will see many happy pictures of her on our website and in the shop. We now have the honor and pleasure of living with our first "grumble" of pugs … Henrie Baker, Ping, and Stella! Our shop name is a lasting tribute to the amazing role that animals play in our lives. We'll never forget them and we hope their story will help you remember us!"