2021 Best Restaurants in St. Louis
We've put together the best food spots in St. Louis, Missouri. You can see our methodology here.
Looking for a badge to celebrate your awesome accomplishment? Find it here!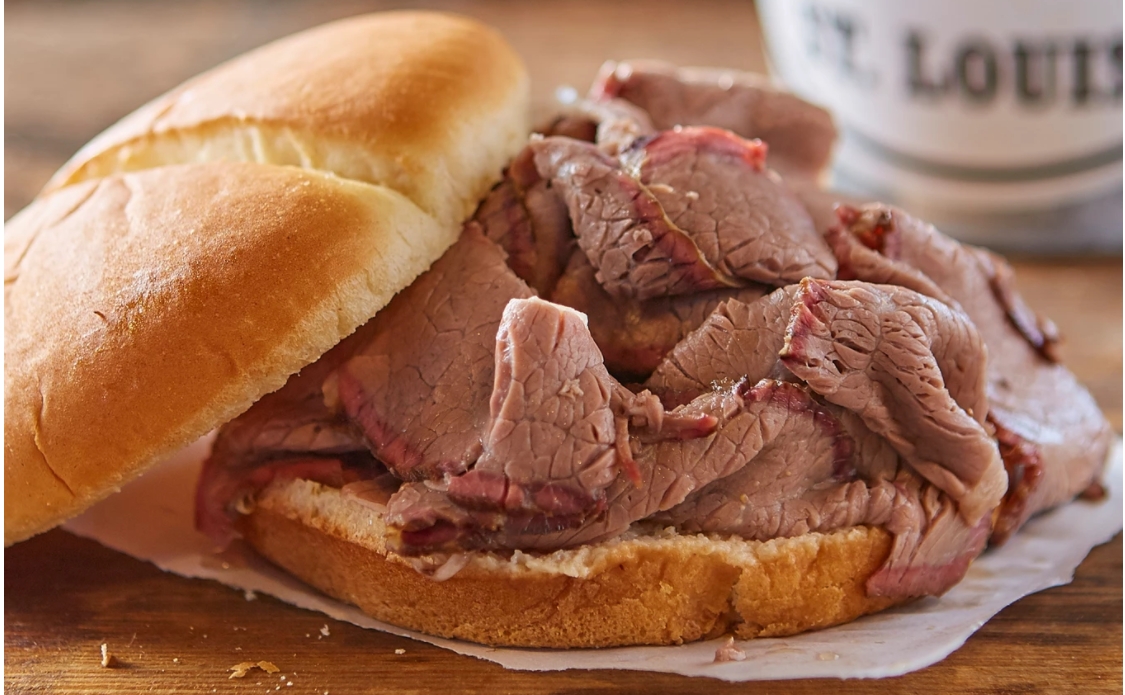 Try the: Rack of Ribs
"The name of our BBQ joint is a tribute to the late Jim "Pappy" Emerson. He was our brother, uncle, friend and mentor.
​Pappy kept things simple. He loved the outdoors and he worked hard. When people came to visit, he tried always to provide an atmosphere for great food and good times. A perfect description of Pappy's Smokehouse today.
We look forward to seeing you real soon at Pappy's Smokehouse Midtown St.Louis and St. Peters, Missouri locations!"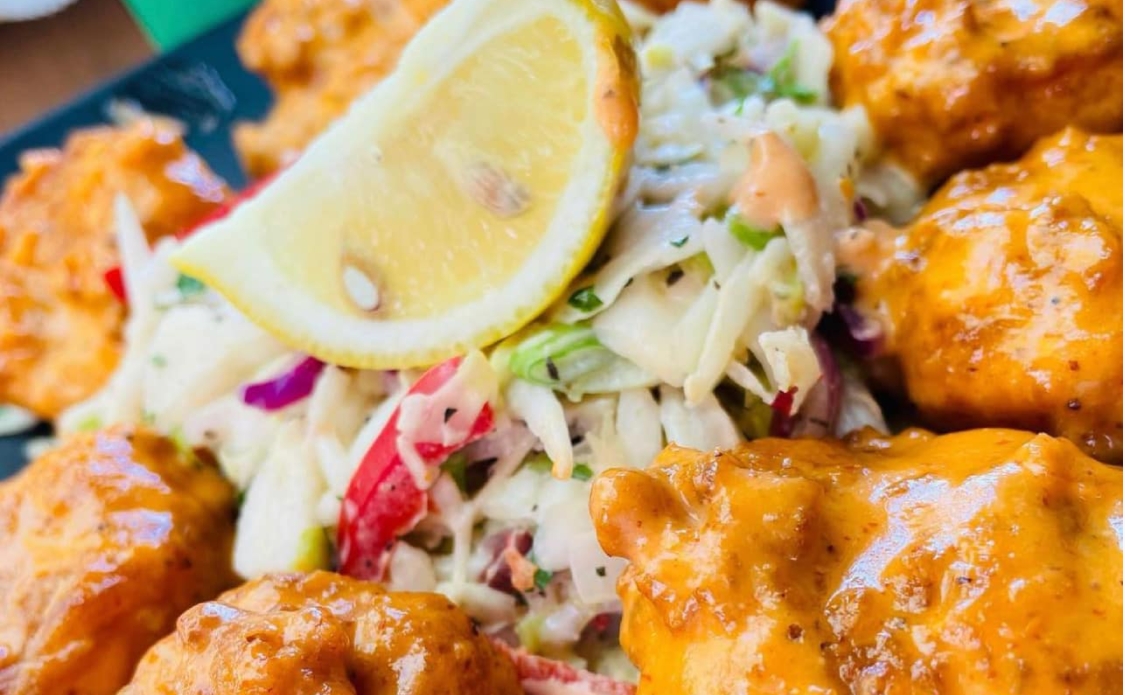 Try the: Crawfish Enchiladas
"Our food has won numerous awards and readers' polls for excellence and features some of the most sustainable seafood available such as fresh Gulf and Blue Point oysters, Louisiana crawfish and shrimp, Prince Edward Island mussels, scallops and crabs. Our Cajun and Creole dishes are our versions of many of the traditional Louisiana favorites. If you love New Orleans, you will feel right at home at the Broadway Oyster Bar."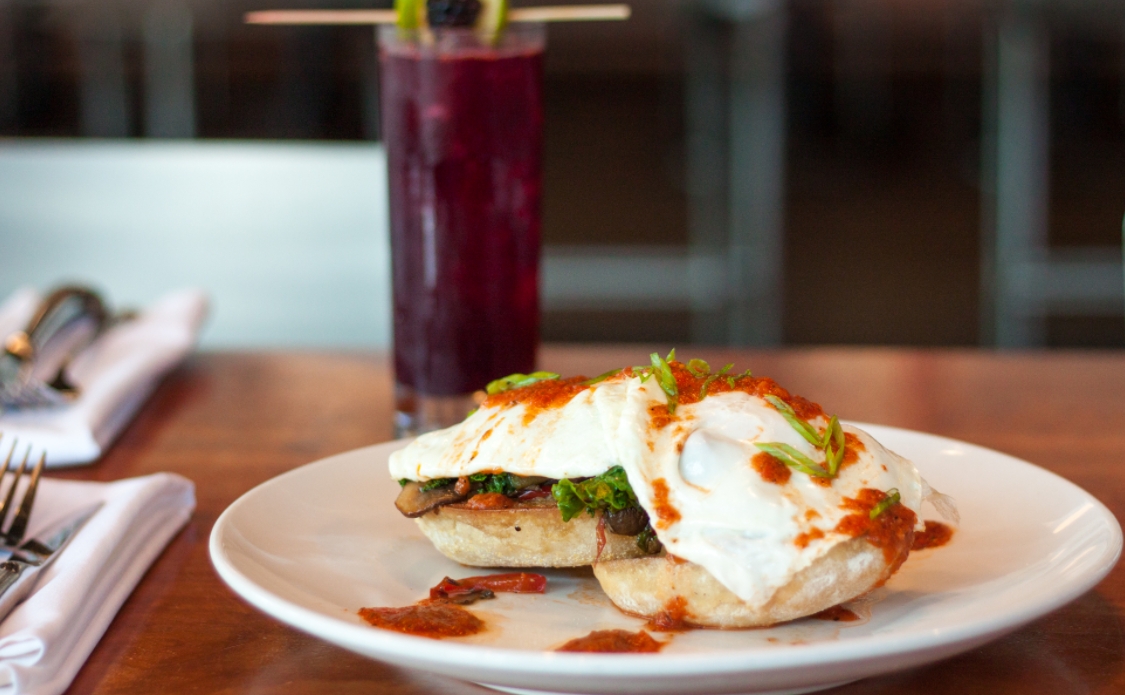 Try the: French Toast
"Rooster is a unique European-style urban cafe specializing in sweet and savory crepes, sandwiches, and delicious brunch fare. We also offer a great selection of local coffee, craft beer, and cocktails such as mimosas and our award-winning Bloody Marys made with a house blend of 17 secret ingredients. Our chefs have a strong commitment to farm-to-table, from scratch fare. All of our breads are baked in house, our crepes made from scratch using our own batter, and our eggs are cooked fresh to order. Our passion is to provide a comfortable, bright spot for you to gather with friends and family and enjoy everyone's favorite meal of the day… brunch! Open for breakfast and lunch in Downtown St. Louis, and all day on South Grand Boulevard."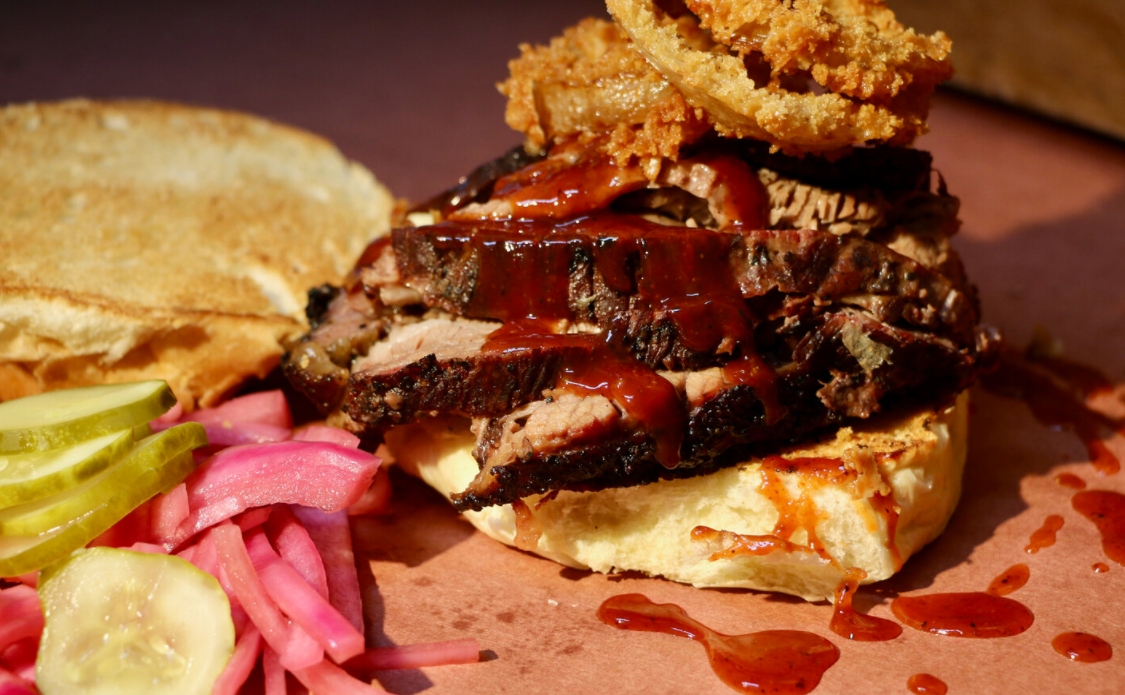 Try the: Pulled Pork
"Moving from Scotland in the late 90's, owner Ally Nisbet fell in love with American bbq. Having never had pulled pork, wings, ribs he drove his family bananas smoking everything possible for years and years. After opening The Scottish Arms in 2005 the Shaved Duck wasn't far behind!! Having lived in Tower Grove East for years that was the obvious choice. Our goal has always been simple, to put everything into what we do, create a great work environment for our staff which shows in the food leading to the most important part – you, our guests, our family. You are the people that have made this dream a reality and everyday we are so grateful for you all. Thank you so much for considering us for bbq, folk and soul."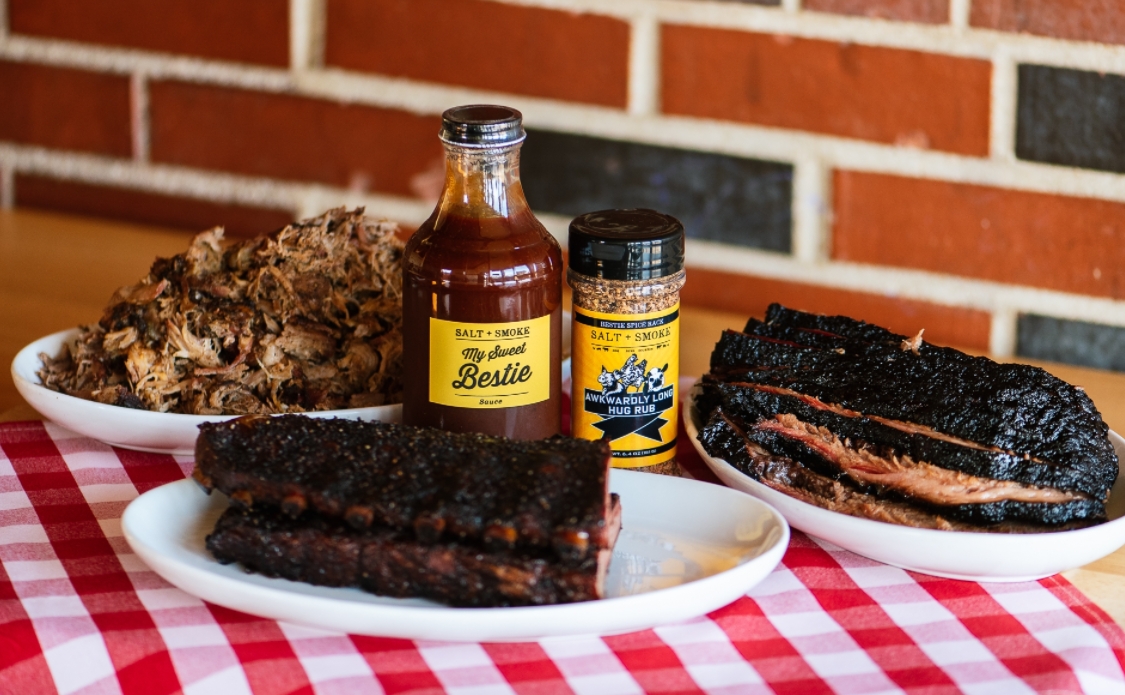 Try the: Pulled Chicken
"The team at Salt + Smoke have been passionate about treating meat right for years and are excited to bring our St. Louis-style BBQ to the Delmar Loop, Hampton, St. Charles, Central West End, and Ballpark Village."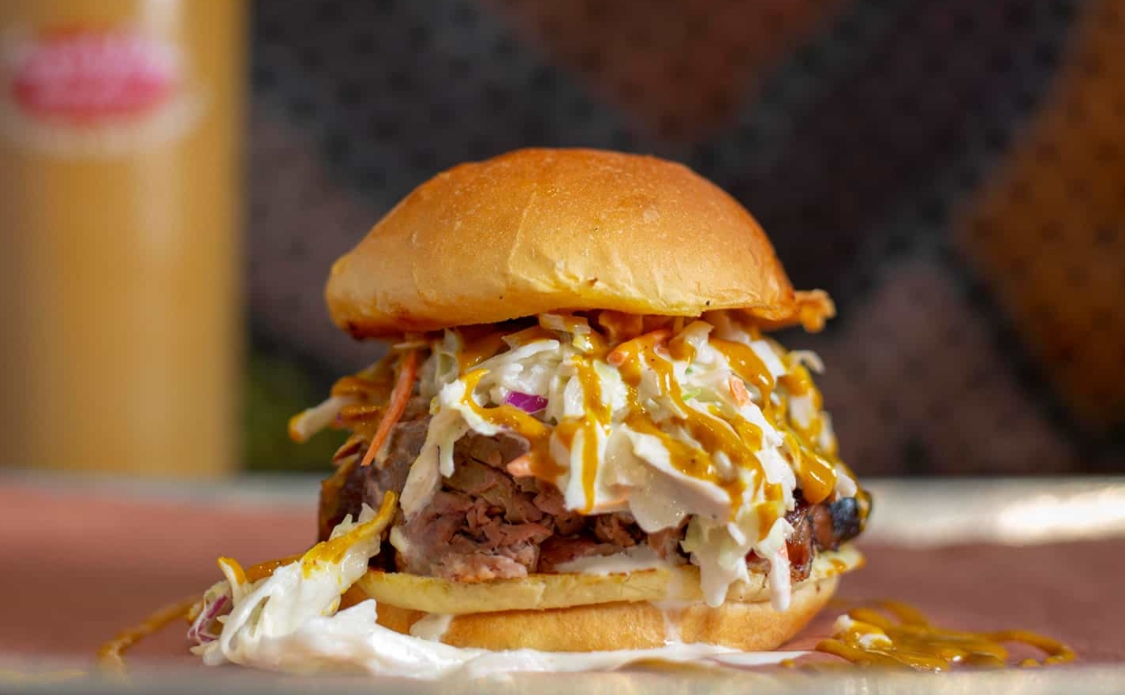 Try the: Pulled Pork Sandwich
"We're doing something completely different at Sugarfire. We take the best traditions of the best barbecue cities in the U.S.A. to create a St. Louis style barbecue that's all its own. Our award-winning barbeque tantalizes taste buds with baby back ribs, juicy pulled pork, and the best beef brisket in town. And we're famous for our specials: meaty mashups that defy logic and even gravity. Alongside the classics, we've 'cued up andouille, artichokes, cheese curds, mushrooms, and more.
Chef Mike Johnson has studied with Myron Mixon, cooked under Emeril Lagasse and Charlie Trotter, and has overseen the creation of six other restaurants. Sugarfire has won so many awards it's hard to keep track. We were named Best Barbecue by the Travel Channel, St. Louis Magazine, Feast Magazine, and we've won awards at the Memphis in May World Barbecue Championships. We've been featured on Pitmasters, Beat Bobby Flay, and Burgers, Brew, and Que. Both The New York Times and Snoop Dogg have complimented our food. We really like that combination."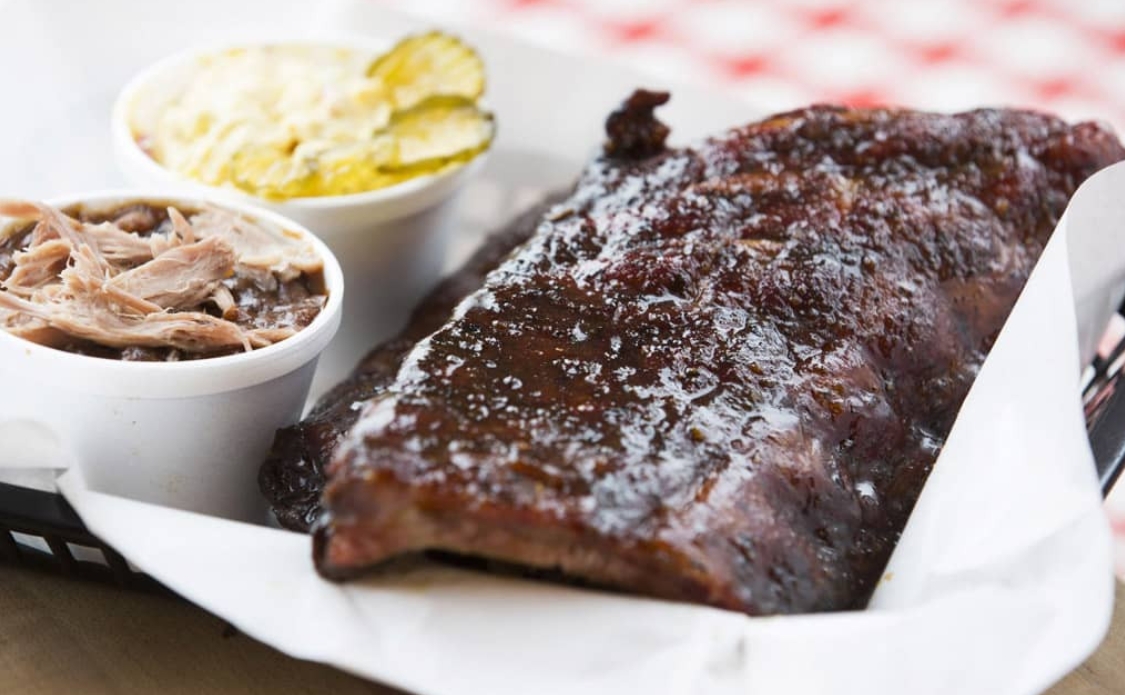 Try the: Deviled Egg
"Born out of the love for BBQ, and the desire to raise it to a higher level, the crew at Bogart's Smokehouse invites you to experience our spin on America's favorite food. From the succulent pulled pork, smoky beef brisket and apricot bruleed ribs, to the moist turkey, and melt in your mouth pastrami, we strive to bring you the freshest, most flavorful dining experience around."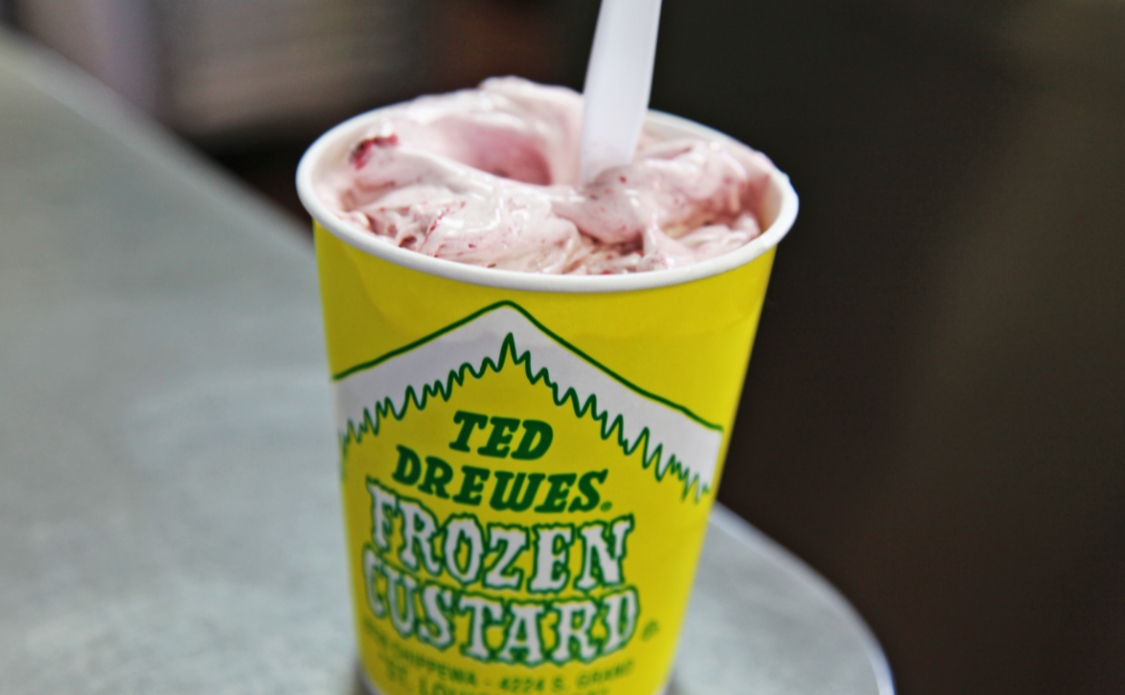 Try the: Concrete
"Throughout the years, Ted Drewes Frozen Custard has become a popular treat for St. Louisans and tourists to enjoy after visiting the Arch, the Fox and Muny Theaters, the St. Louis Zoo, or a Cardinal's baseball game. Along with the delicious hot fudge sundae, Ted's "concrete" has been the most popular treat at the custard stands. The concrete, which was created in 1959, is a malt or shake so thick that it is served upside down.
Just like Ted's frozen custard, Ted Drewes Christmas Trees have become a St. Louis tradition. Each fall, Ted or Travis (his son-in-law) travel to their tree farm in Nova Scotia where they personally select and grow the best Canadian Balsam Fir Christmas trees to bring home to St. Louis. "We have people buy their trees from us year after year; and they don't even know we sell frozen custard!" Ted exclaims.
Ted is very proud of his family business and is known in St. Louis to say, "It really is good, guys… and gals!"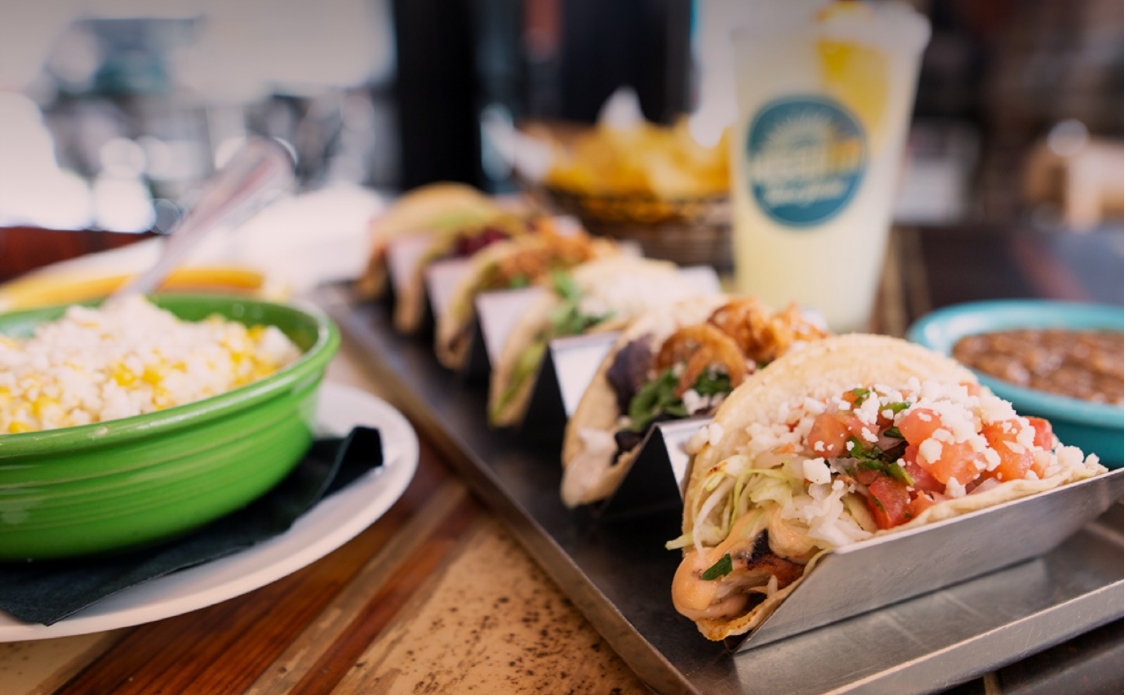 Try the: Carne Asada Taco
"Growing up in California, skating and surfing up and down the coast, inspired brothers Jason and Adam Tilford to bring their love of Cali street food to their new Midwest home. Mission Taco Joint is a culmination of their travels, experiences, and the flavors of their childhood.
MTJ's first location opened in St. Louis' Delmar Loop in 2013, serving West Coast style street tacos and pouring beers from STL's favorite craft breweries. Word quickly spread about the quality food and genuine hospitality and became a favorite place for students, young professionals, and families alike.
As growth continues in new locations, the brothers' passion for family and community remains evident in their commitment to their teams. Equal rights, higher wages, paid benefits and an open dialogue with their staff are just some of the things that set them apart from other restaurant groups."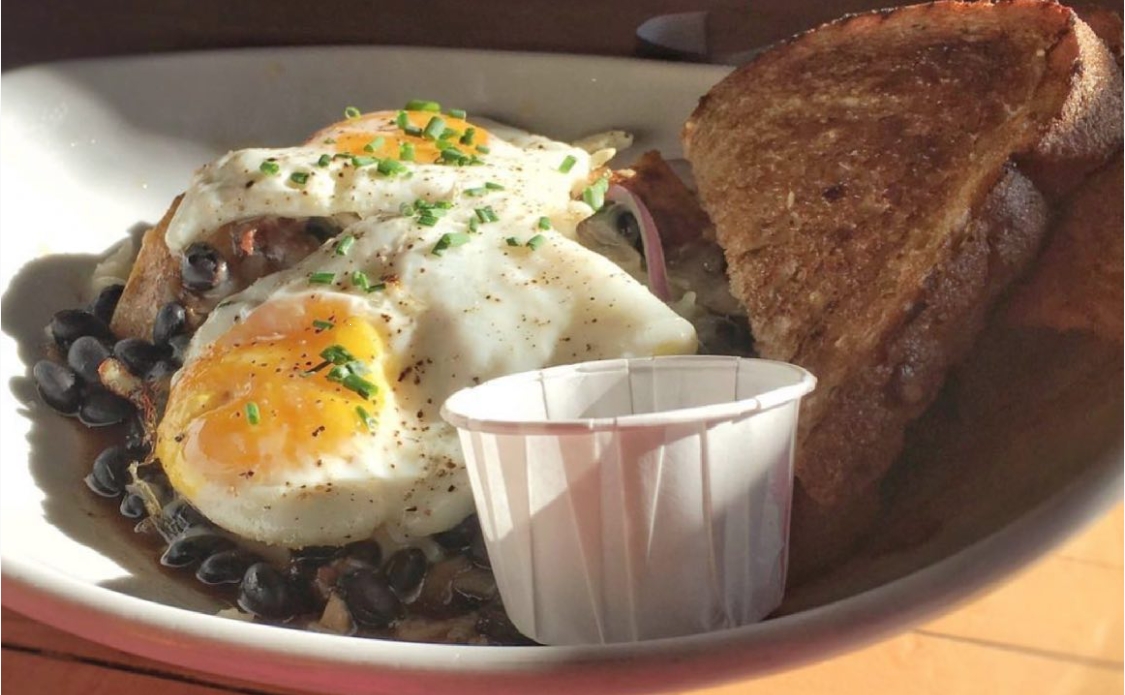 Try the: French Toast
"Breakfast. Lunch. Local. Pastries for days. A multi-roaster coffee program handled by friendly, knowledgeable, and downright darling baristas."