2022 Best Restaurants in Colorado Springs
We've put together the best food spots in Colorado Springs, Colorado. You can see our methodology here.
Find a digital badge to celebrate your awesome accomplishment here, or contact us here if you'd like to request one as a sticker for your restaurant!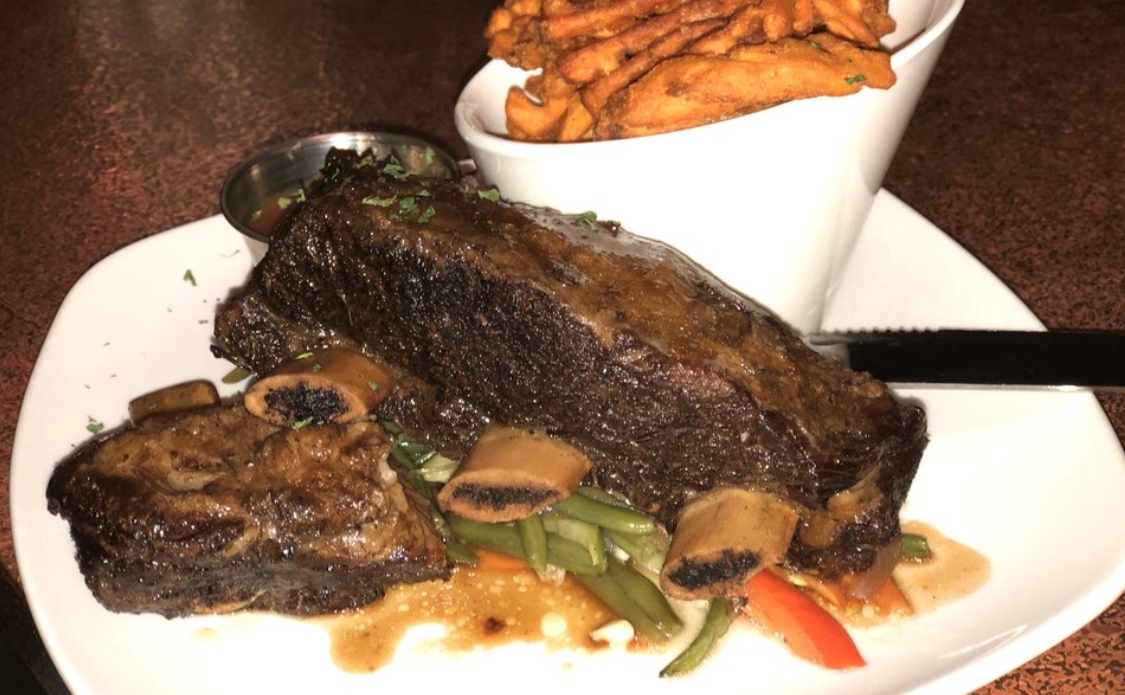 Try the: Bison Short Rib
Also honored in: 2021 Best Restaurants in Colorado Springs
"Step into the sleek, subterranean space, and you won't be greeted by strict dress codes or other five-star stereotypes. You won't have a hard time following or pronouncing our menu items, and you may be relieved to hear that your server won't be doubling as table-side "entertainment".
But you will be greeted by upscale servers who are as much fellow community members as they are staff members. You will experience a haunting ambiance ornamented by the gothic charm of local artists Phil Lear and Douglas Rouse. You will discover delectable New American bites and cocktails that you won't find anywhere else, and above all else, you'll experience an environment that is less about us and more about you.
Come drink in the gothic atmosphere and let us whisk you away into an enchanted evening escape, and remember, we're all mad here."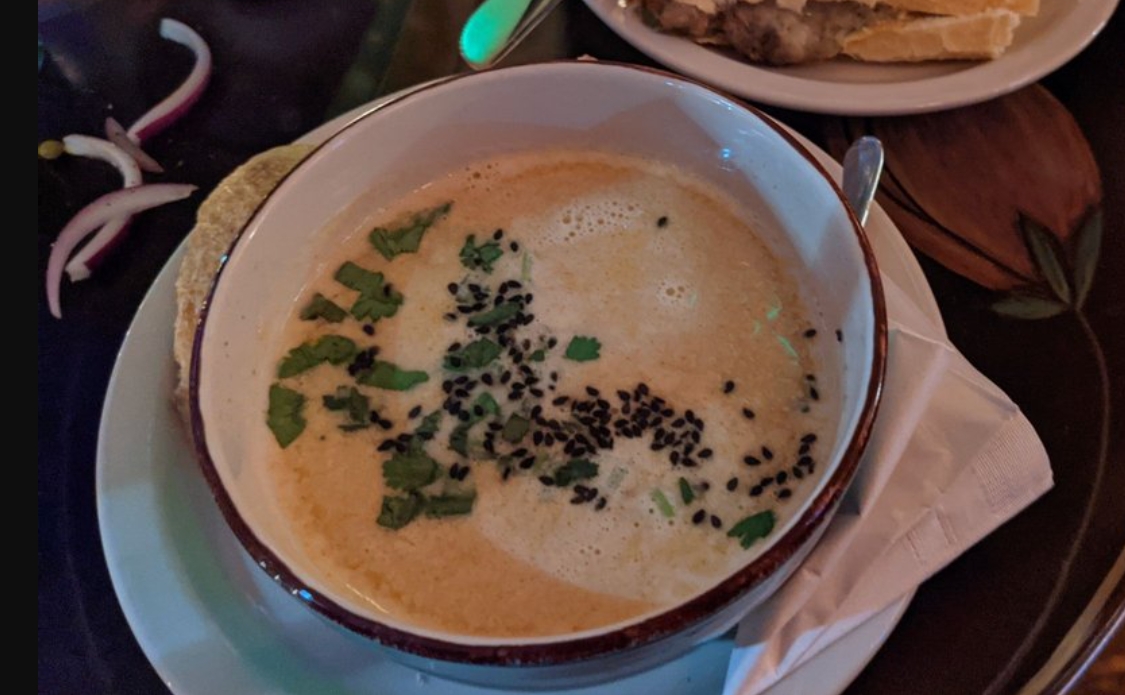 Try the: Coconut Shrimp Soup
Also honored in: 2021 Best Restaurants in Colorado Springs
"Shuga's was created by Alexius Weston as a place to hang out with great food and really inventive cocktails. She had just come from the Northwest area of the country and wanted to create a cool space where she felt comfortable. Initially focusing on Vivace espresso as a delicious mainstay, the place soon morphed into serving amazing paninis, salads, and the out-of-this-world Brazilian Coconut Shrimp Soup. The infusion of Lavender Martinis and cocktails created with care helped launch Shuga's into the forefront of the local Colorado Springs food scene."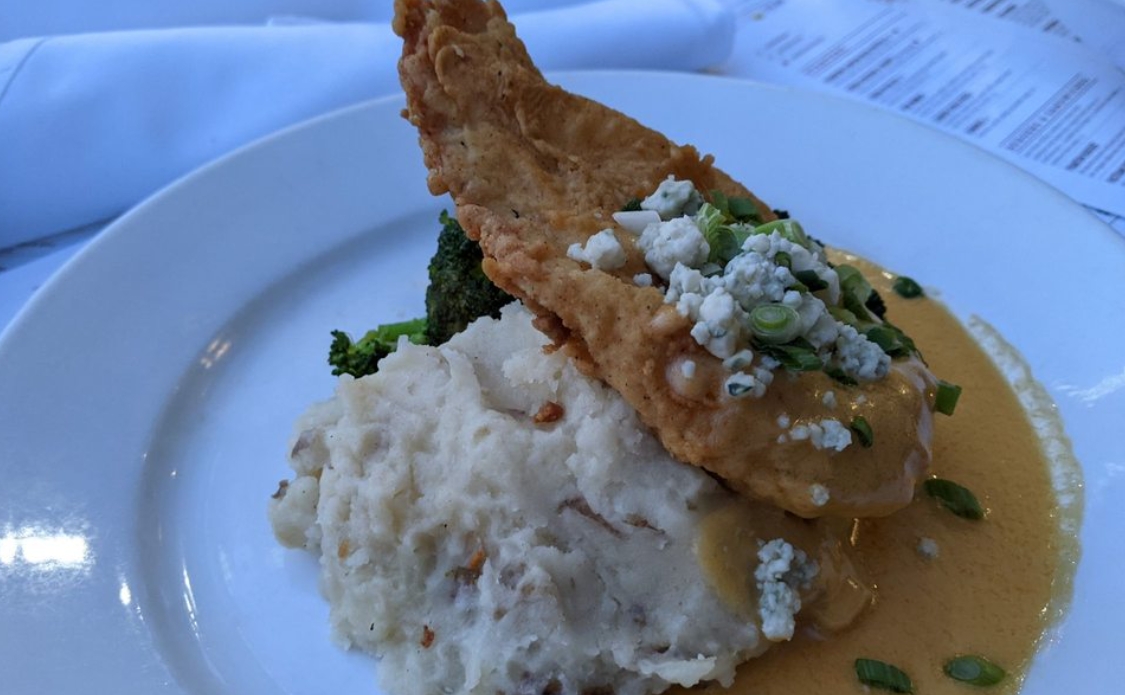 Try the: Lemon Tabasco Fried Chicken
Also honored in: 2021 Best Restaurants in Colorado Springs
"The imposing landscapes. The off-the-beaten-path landmarks. These define the notorious landscape stretching across central Colorado. These make Phantom Canyon.
From our standpoint, if you're going to name yourself after a special place like Phantom Canyon, you need a building just as special. Thus, the historic Cheyenne Building named after Cheyenne Mountain and Chief Two Moons of the Cheyenne Indian Tribe, a luminary whose stone visage watches over the front entrance.
Since opening in 1993, we continue honoring the spirit of the Phantom Canyon and Chief Two Moons by dedicating ourselves to giving Colorado Springs the best beer, the best food and the best hospitality we can. All three levels share stories from brew and food lovers of all walks of life, making us one of the best restaurants in Colorado Springs."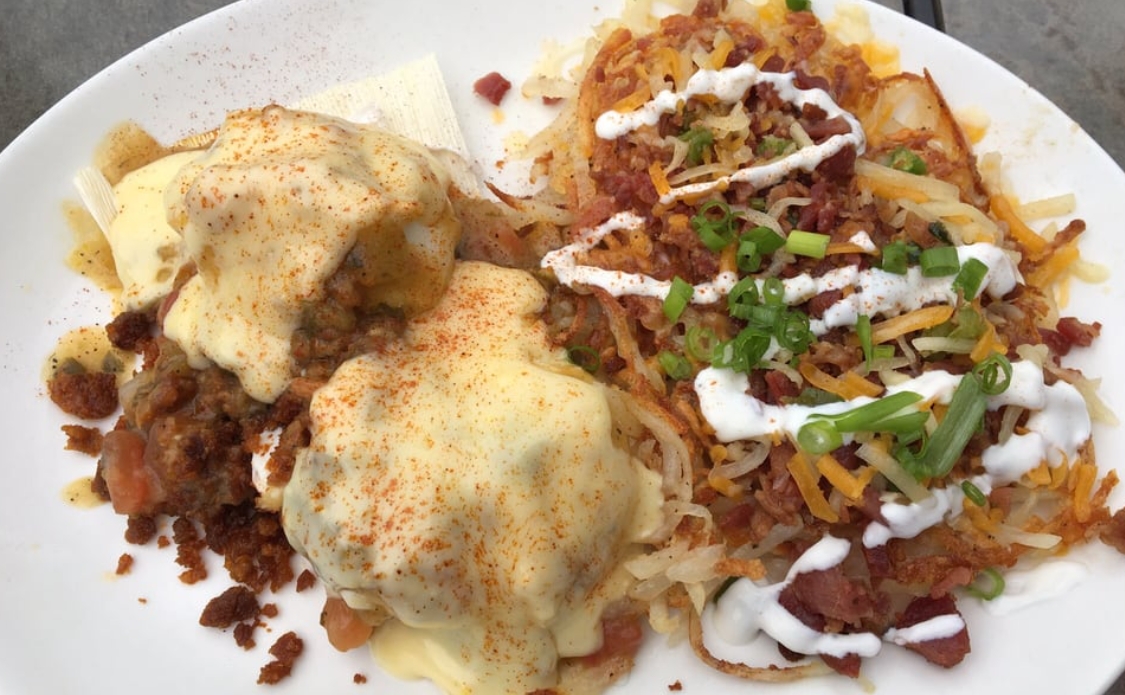 Try the: Southwest Benedict
Also honored in: 2021 Best Restaurants in Colorado Springs
"At Urban Egg, we will always strive to offer you America's Best Breakfast. The finest, locally sourced, honest ingredients. The best meats, cheeses, eggs and produce available combined with innovative and flavorful presentations. The highest quality roasted coffee and freshest juice drinks all served with genuine, sincere and authentic hospitality. Your best day starts at Urban Egg."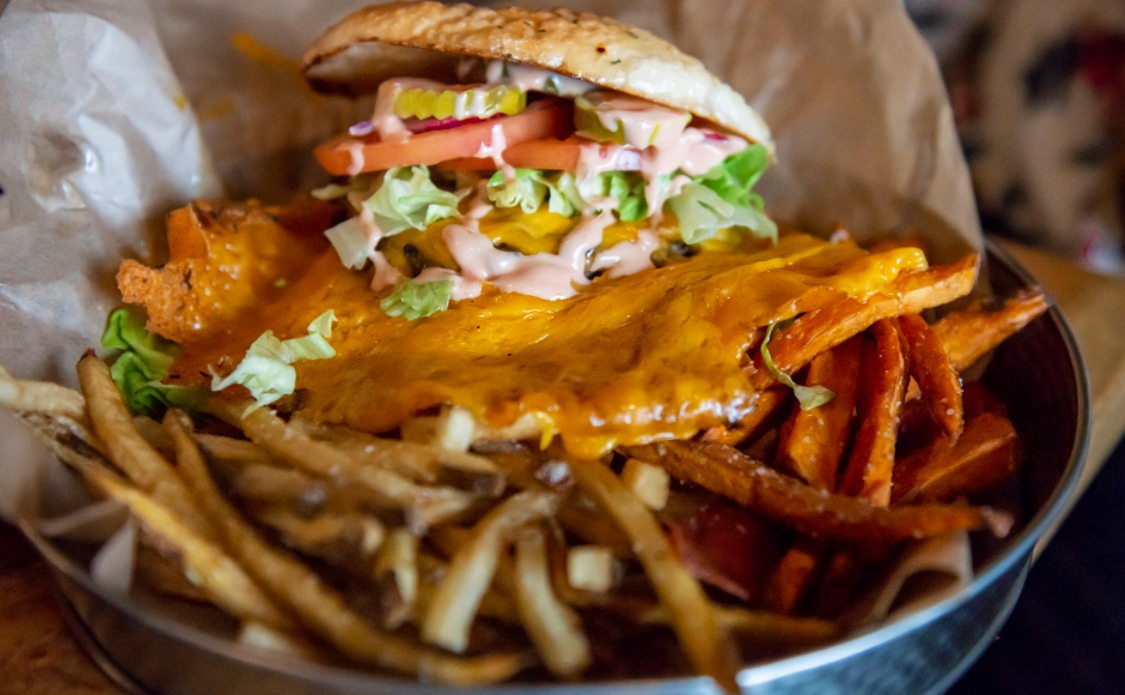 Try the: Skirted Hangover Burger
Also honored in: 2021 Best Restaurants in Colorado Springs
"It started with a light conversation between Kevin and Suzette Megyeri about what kind of business would fit well in their family's commercial building in Downtown Colorado Springs. The couple, who already has a well established Italian restaurant called Bambino's, wanted to try their hand at a new concept. The small talk birthed the idea of a burger joint. When making burgers at home, they would melt a mound of cheddar cheese around the beef and grill it until it resembled a "skirt". And thus, the signature "Skirted Heifer" burger was born.
Fast forward to 2019, and the Skirted Heifer has won "Best Burger" six years running from the Colorado Springs Independent and the Colorado Springs Gazette. The deliciousness has also been featured on Food Network's Diners, Drive-Ins and Dives. Their commitment to quality ingredients, as well as their commitment to the environment is what sets them apart. From grass-finished beef and house-made condiments, to their eco-friendly practices, every detail has been considered with great care. Continuing their family tradition of excellence, the Megyeri's eldest son, Kevin opened a second location in 2019 on the north side of town. Serving up the same great burgers, the Dublin location features homemade Ice Cream Cookie Sandwiches and Colorado Crafted beer."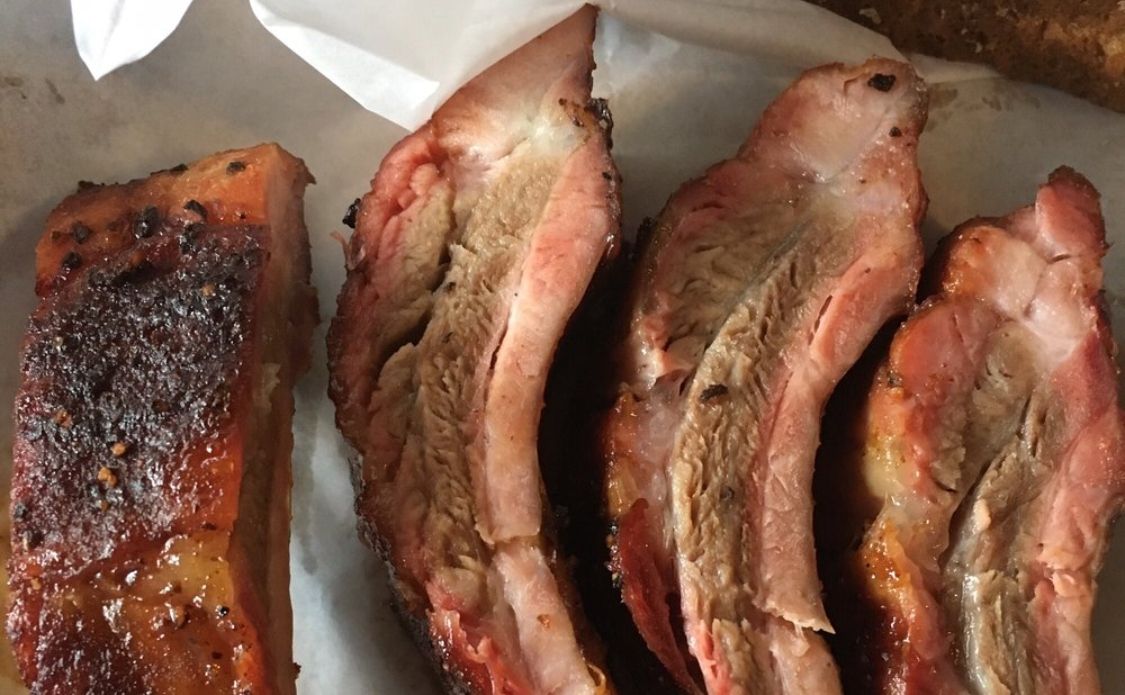 Try the: Baby Back Ribs
Also honored in: 2021 Best Restaurants in Colorado Springs
"Just north of San Antonio, at the edge of the Texas Hill Country, sits the small community of Leon Springs. Founded in the 1800s by Max Aue, Leon Spring's cityscape changed when Max's son, Rudolph, opened a one-stop gas station, garage, and grocery store.
Bar-B-Q was added to the operation in 1989, and Rudy's "Country Store" and Bar-B-Q has been serving up tasty food ever since. The same original recipes that built Rudy's Leon Springs' reputation are now available throughout the Southwest.
Our pits are 100% wood fired with oak, a slower burning wood than the mesquite used by others. Along with time and oak, we cook with a dry spice that ensures each plate of Rudy's Bar-B-Q is perfectly ready for you. Apply some of our famous " Sause" and dinner is served."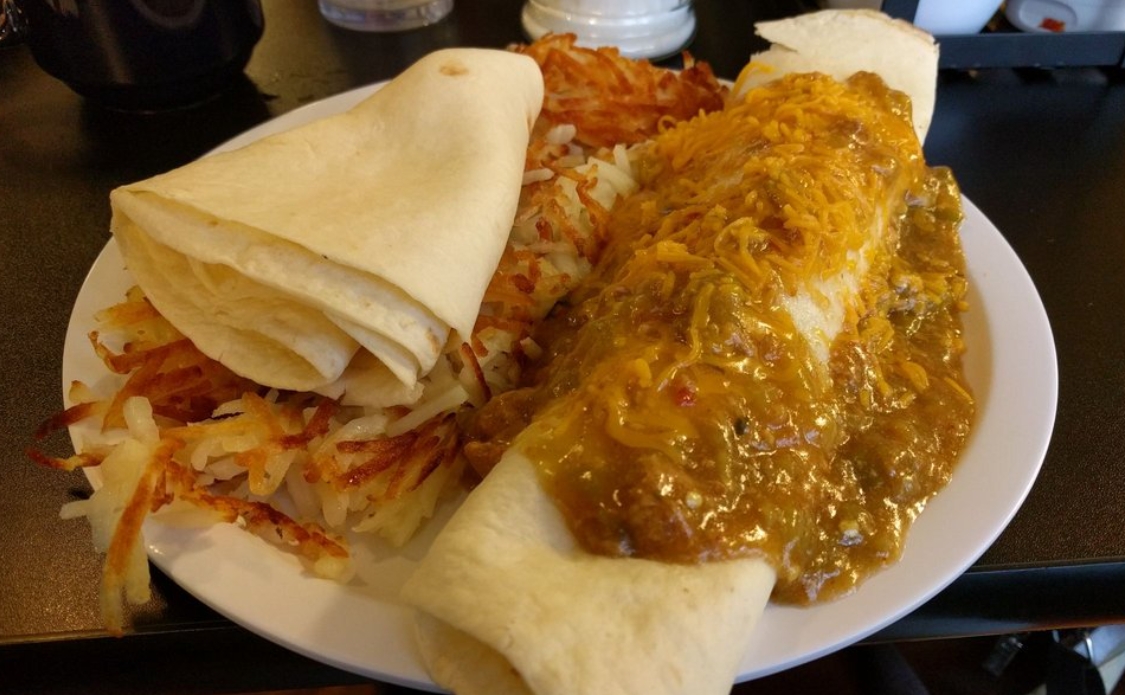 Try the: Breakfast Burrito with Green Chili
Also honored in: 2021 Best Restaurants in Colorado Springs
"Our story began in Lake George, Colorado, where the original Mountain Shadows served locals and tourists in the early 1990s. Business thrived, and soon, the Old Colorado City location opened, bringing mountain charm and comfort food to Colorado Springs' historic district.
Our good eats have been a staple for Westsiders looking for generous portions, top-notch service, and a quaint, cozy, friendly atmosphere. Owners Kasie Swain and Ben Zook would love to have you stop by, whether it's for your next family outing, mimosas, or just a quick bite!"
Try the: Banana Bread French Toast
Also honored in: 2021 Best Restaurants in Colorado Springs
"Garden of the Gods Market and Café's story began in 2001 on 26th street in Old Colorado City. Though we have moved a couple times in the 20 years we have been open, our commitment to excellent food has stayed the same.
In our new location you'll find fan favorites like the Curry Chicken Salad, Mountain Man Hash and Southwest Eggs Benedict. We are also excited to feature additional items to our menu that also cater to our gluten friendly, vegetarian and vegan patrons.
Be sure to peruse our grab-and-go section full of ready prepared meals, fresh baked pastries, desserts and a myriad local items perfect for singles, families and simply those on the "go"."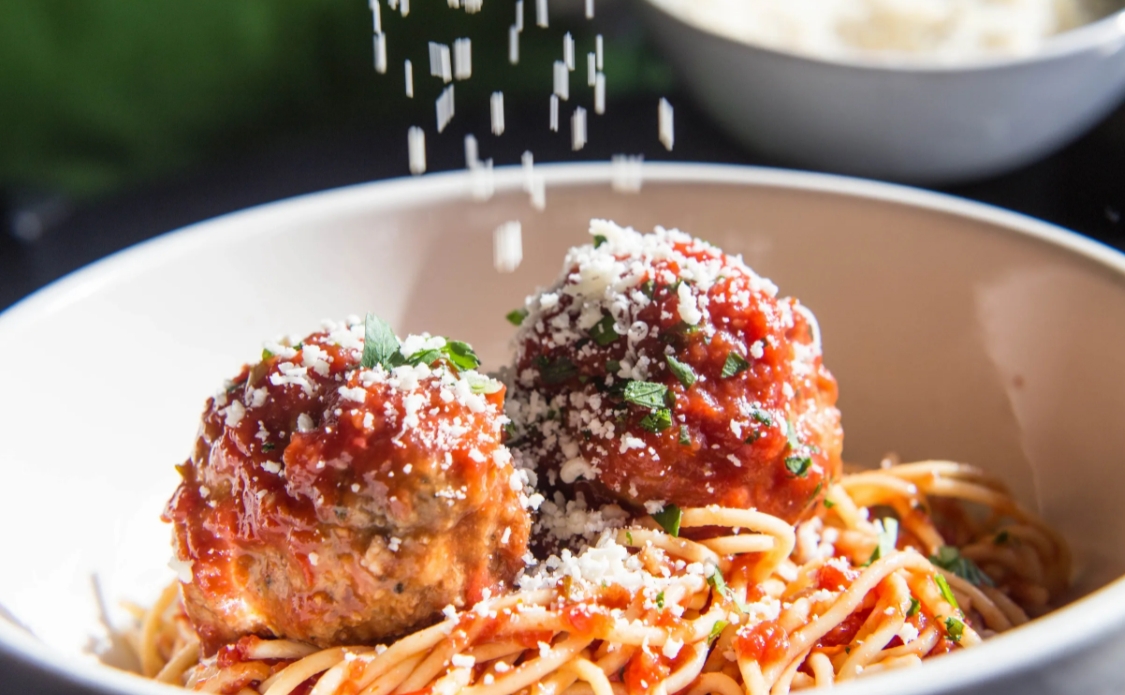 Try the: Spaghetti and Meatballs
Also honored in: 2021 Best Restaurants in Colorado Springs
"We use only the freshest ingredients as we prepare our award-winning menu items.
Our handmade sauces and unique recipes have been in the family for many generations; now we share them with you!"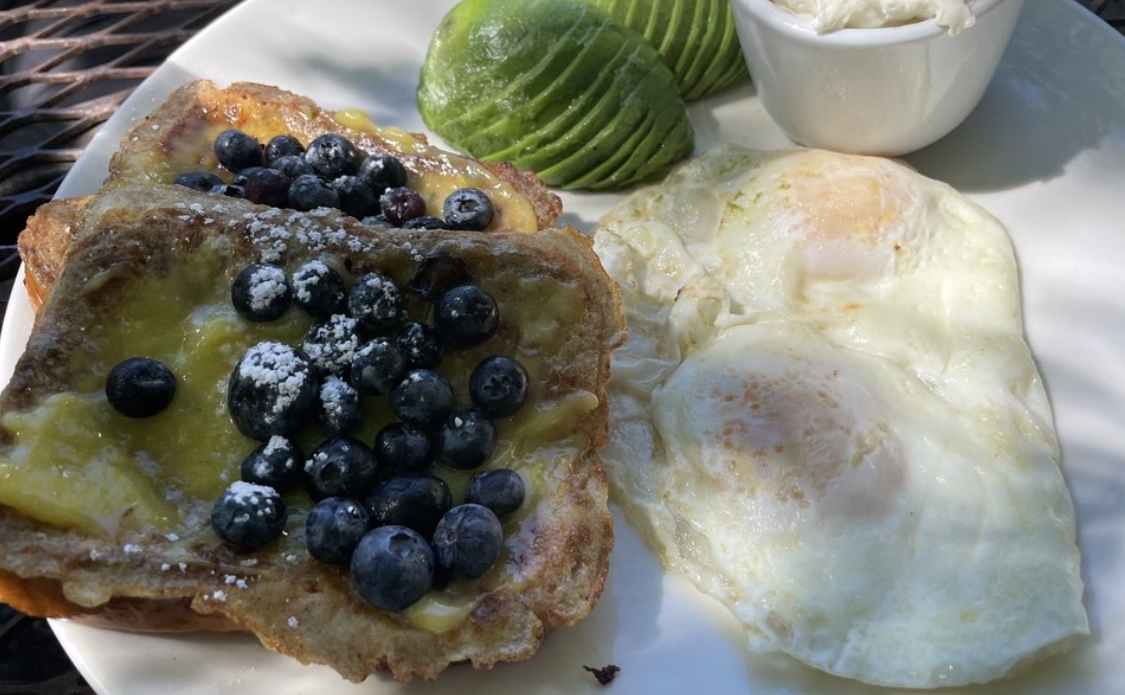 Try the: French Toast Platter
"Urban Steam is Colorado Springs' original craft coffee bar & bistro. Est. 2012​, our love for good things starts with coffee, roasted in house and served in classic portions and proportions. We carry that love into our kitchen, offering a menu thoughtfully crafted with many local ingredients, offering vegan and gluten free options.​And yes, we have a full bar, with the bonus of an extensive whiskey selection makes for some serious 'cocktailing'. Our bartenders & baristi know their craft well, and serve up a top notch spicy bloody Mary, spritzes and mimosa for a great brunch beverage, along with coffee cocktails and, some say, the best Old Fashioned around.​Serving Breakfast Every Day 8AM-5PM, Lunch 11AM-5PM weekdays, 2PM-5PM weekends, Dinner, 5PM-close Tues-Sat​Urban Steam – espresso, waffles, whiskey and good times!"