2022 Best Restaurants in Wichita
The eskca staff has compiled the very best places to eat in Wichita, Kansas. You can see our methodology here.
Find a digital badge to celebrate your awesome accomplishment here, or contact us here if you'd like to request one as a sticker for your restaurant!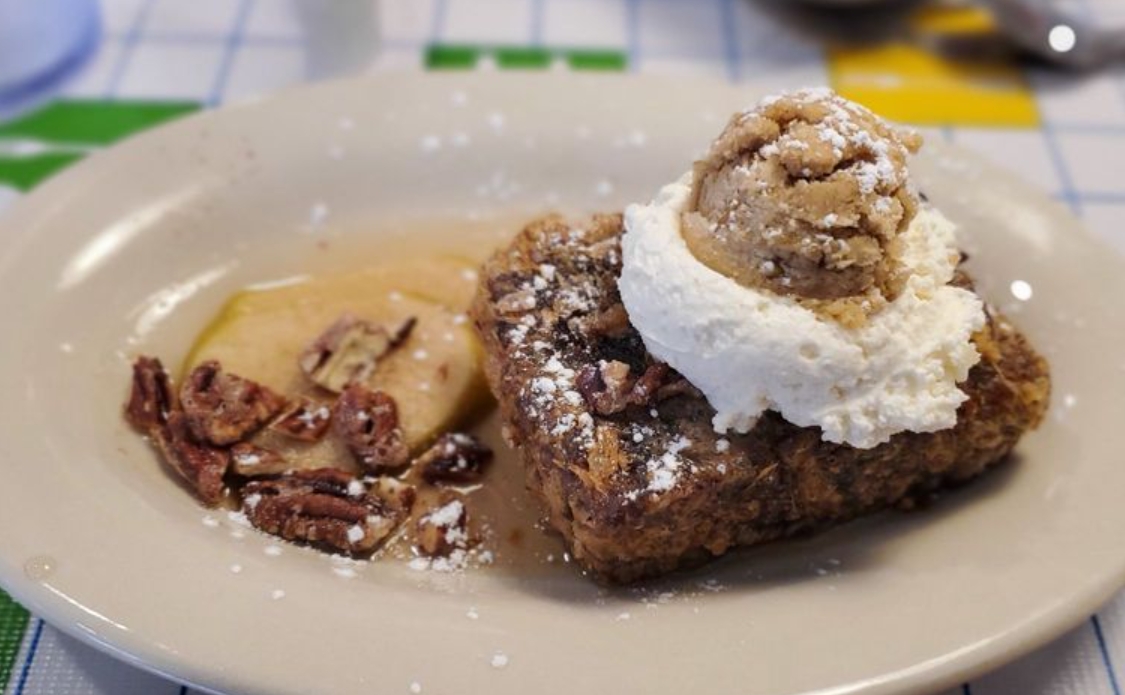 Try the: Banana Bread French Toast
Also honored in: 2021 Best Restaurants in Wichita
"Looking for the best breakfast, brunch, and lunch in Wichita? Stop by Doo-Dah Diner for some scratchmade gourmet comfort food and good company! Our made from scratch food has captured the hearts and taste-buds of people across the nation and we've been voted as a #1 Restaurant favorite in Kansas & Missouri."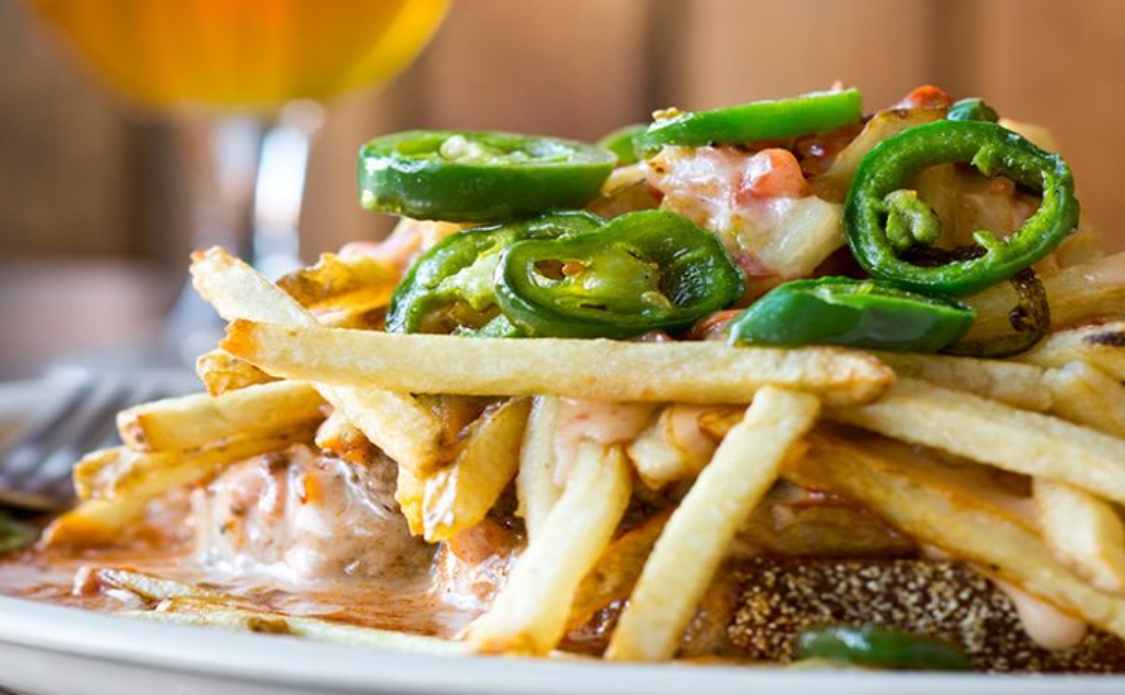 Try the: Burn Baby Burn
Also honored in: 2021 Best Restaurants in Wichita
"Since 2004, The Anchor has been Wichita's favorite neighborhood bar & grill. Located in the Douglas Design District where Downtown meets Old Town Wichita, we are known for our craft cocktails, homestyle gastropub menu, and especially our ample and ever-changing selection of 59 craft beers on tap. We are proud to be Kansas' Great American Beer Bar 2018, according to Craftbeer.com readers!
Some of our most popular dishes include The Haystack, Dos Tacos, Burn Notice Hot Wings, and what has been called the best Reuben in town. We hope you'll enjoy The Anchor's distinctive take on traditional bar fare. And soon on Sundays [soon to return], enjoy our Bar & Grill Brunch Menu and Bloody Mary Bar from 10am – 3pm!
We're dedicated to serving high quality, delicious food and drink in an unpretentious, welcoming atmosphere. Be sure to follow The Anchor on Facebook to learn about upcoming food and beer tastings and other community events we're participating in."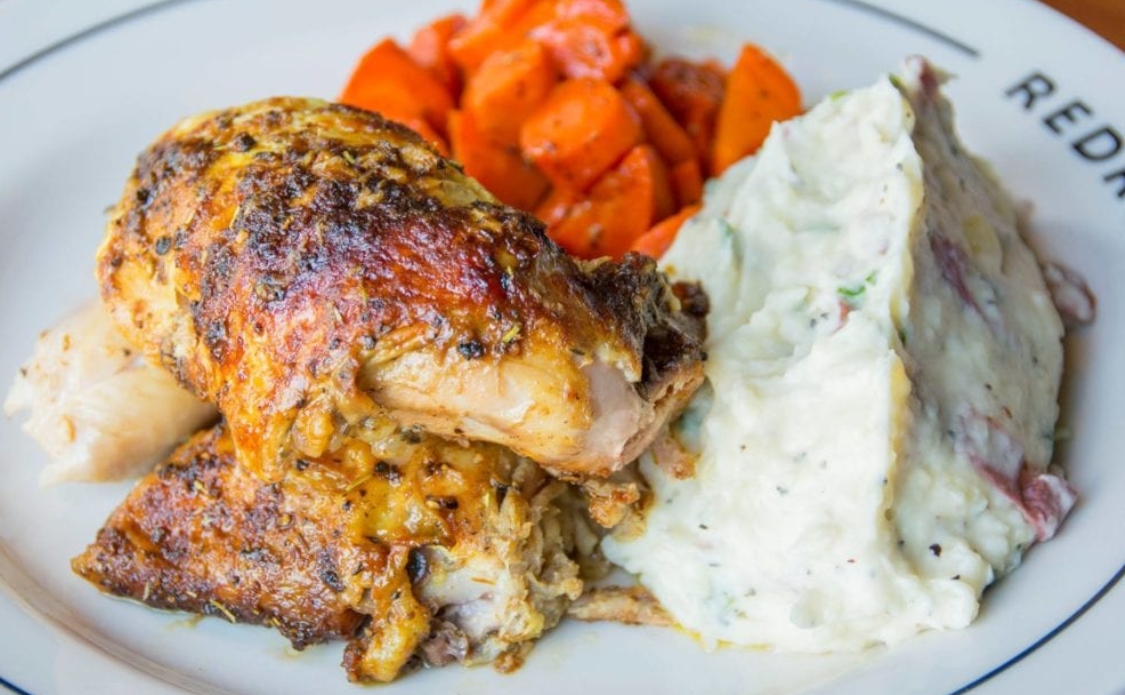 Try the: Rotisserie Chicken
Also honored in: 2021 Best Restaurants in Wichita
"At Redrock Canyon Grill, we bring you impeccably crafted American classics with a southwest flair. Crave-worthy starters like the Stuffed Poblano and Dip Duo are paired with our Wood-Fired Rotisserie Chicken and Short Smoked North Coast Salmon offering the most tantalizing fare from our exhibition scratch kitchen. Love a great steak? Our hand-cut hardwood grilled Ribeyes, Filets, and Kansas City Strips may very well change the way you think about steak forever. A neighborhood spot where you can get comfortable, discover new irresistible favorites while enjoying eclectic hand-crafted cocktails, local brews and extensive wine list at our energetic horseshoe bar. At Redrock Canyon Grill, you'll savor the southwest in a fun and nostalgic atmosphere."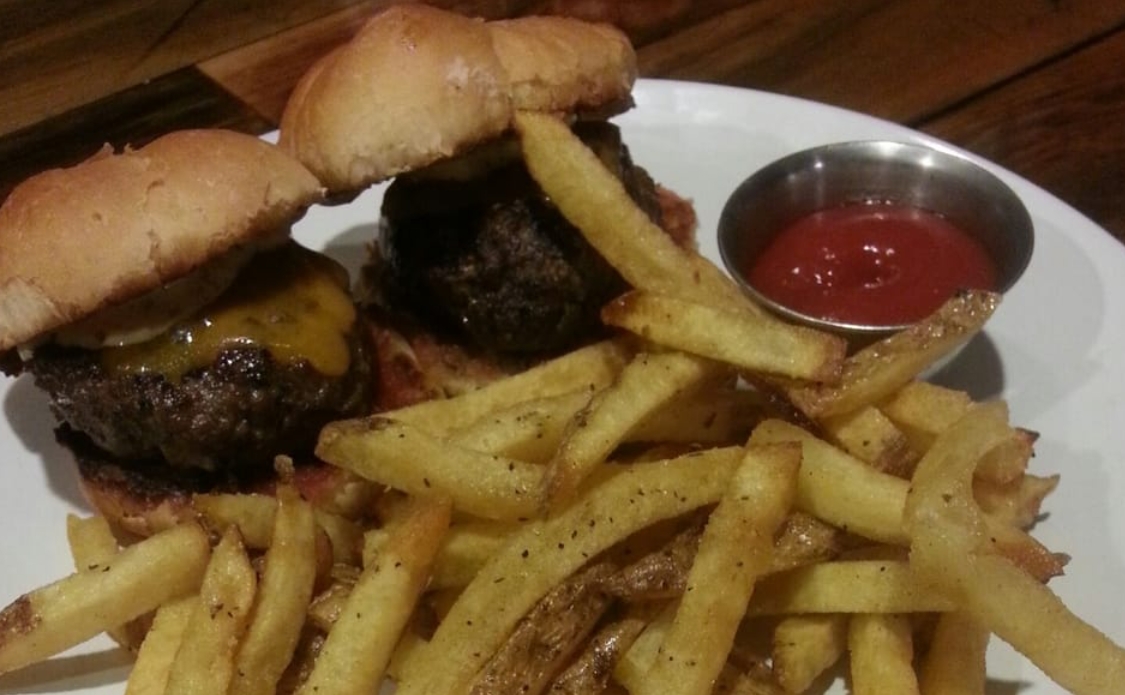 Try the: Prairie Bison Sliders
Also honored in: 2021 Best Restaurants in Wichita
"Owned and operated by Kansas natives, we are a restaurant and bar located in the heart of Old Town, Wichita's premier entertainment district. Our kitchen focuses on making our dishes from scratch using the best local ingredients as often as possible. Our vendors include: Yoder Meats from nearby Yoder, Kansas; Creekstone Farms in Arkansas, City, Kansas; Delano Bakery , Bagatelle, and Crust & Crumb Bakery (all in Wichita), Kan-Grow Farms, Turkey Creek Farms, MGHonor Farms (all in the Wichita area as well). Our bar focuses on craft beer and craft cocktails. We make our own infused syrups for our signature cocktails. We feature a rotating list of 10 taps that highlights the best of craft breweries, as well as a growing list of wines, which includes Wheat State Winery in Winfield, Kansas. Our main food menu is available Tuesday-Saturday 11 am to 10 pm. We also have a dinner features menu available Thursday-Saturday nights. Sunday we serve brunch from 10 am to 2 pm!"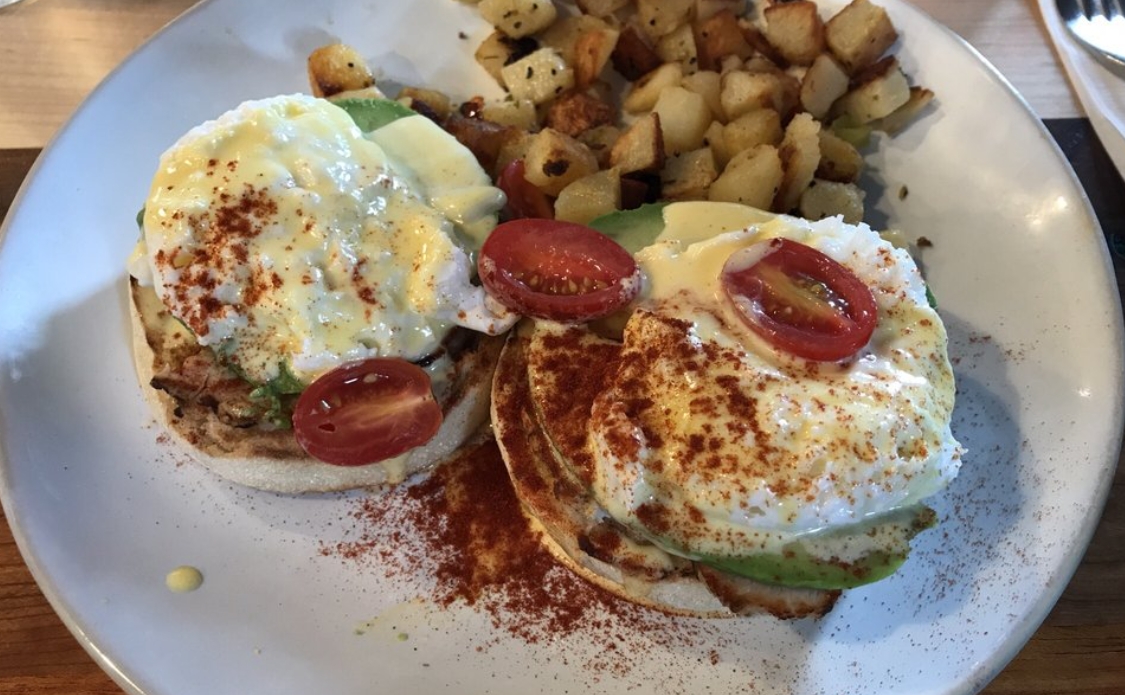 Try the: Turkey & Avocado Eggs Benedict
Also honored in: 2021 Best Restaurants in Wichita
"HomeGrown Wichita is more than a daytime eatery. It's a deeply rooted philosophy of hometown restaurateurs Jon and Lauren Rolph. To break bread together around a passion for building community with generosity, servant leadership and a shared love for culinary creativity.
At HomeGrown, we serve cage-free eggs. Yoder sausage and bacon. Homemade Pop Tarts. Roasted in-house turkey. Reverie Espresso. Wichita-roasted coffee. Fresh-squeezed Orange Juice. Mimosas. And Bloody Marys.
We believe that if we help each other start the day right, we believe we will also awaken a contagious chain of positive acts that cultivate kindness throughout our community."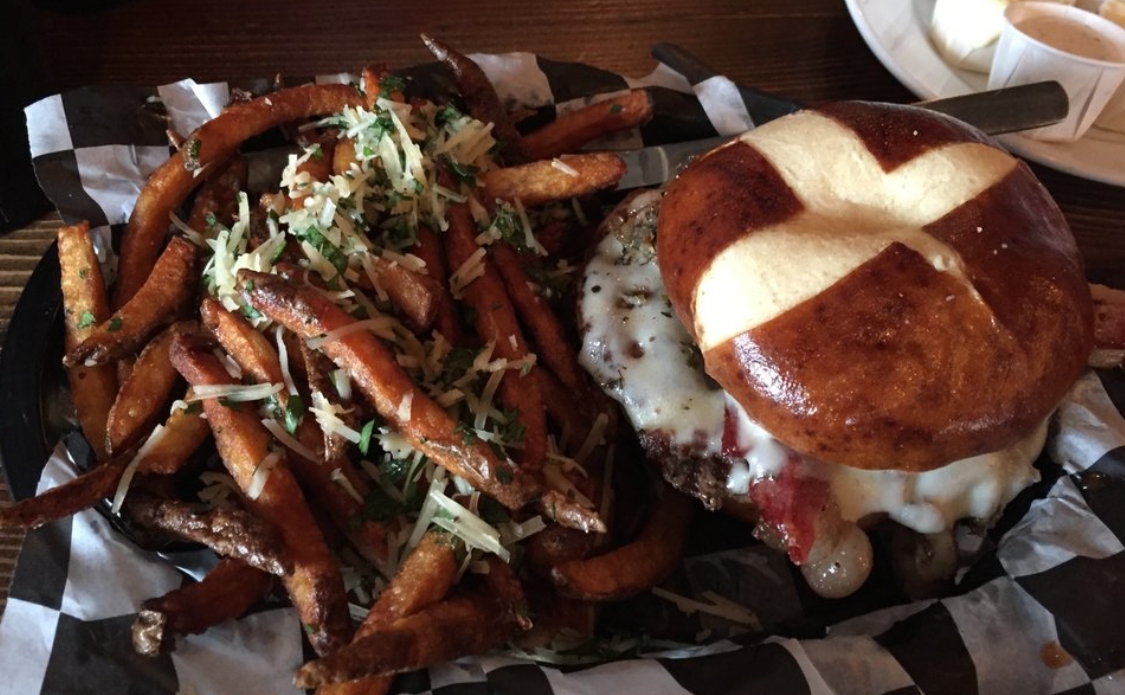 Try the: Bacon Mushroom Swiss Burger
Also honored in: 2021 Best Restaurants in Wichita
"Fresh, never frozen angus beef from Creekstone Farms in Arkansas, KS as well as fresh bread from Farm to Market Bread Co. in Kansas City. We pride ourselves in serving our customers the best burger in town."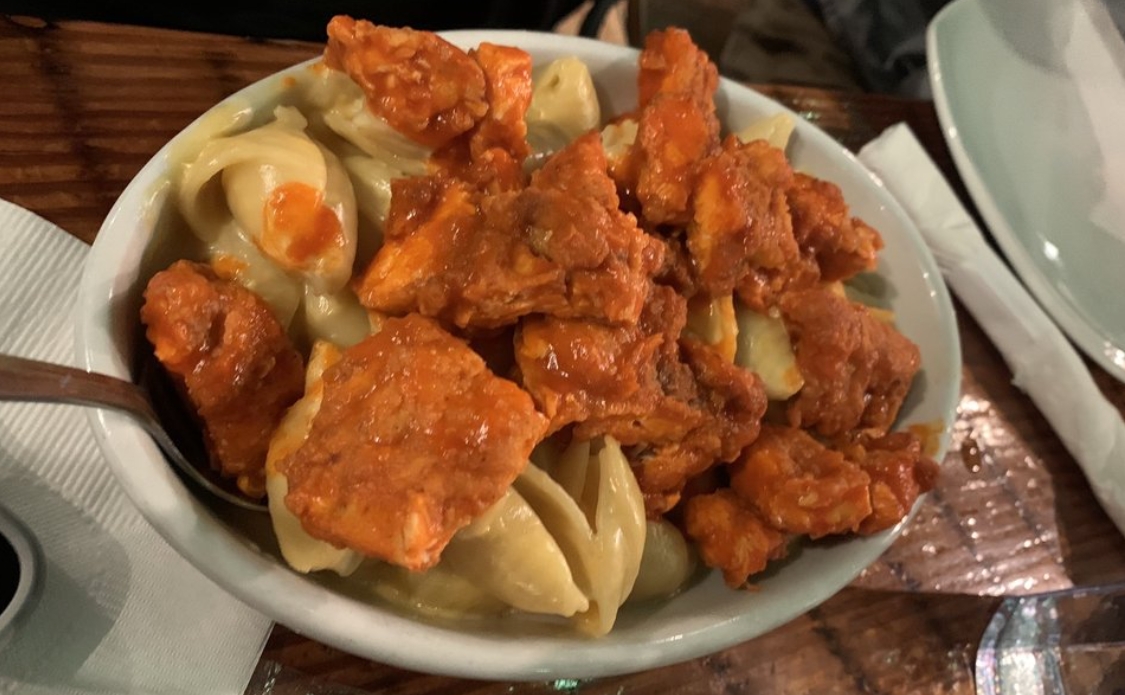 Try the: Buffalo Mac
"Located in the heart of Old Town in Wichita, Kansas, the River City Brewing Co. was founded in 1993. Our refreshing hand crafted ales and palate-pleasing recipes have kept patrons coming back time and time again. We continually offer several different styles of craft beer and have as many as 16 beers on tap, including an ever changing seasonal beer that celebrates the diversity of beer from all around the world."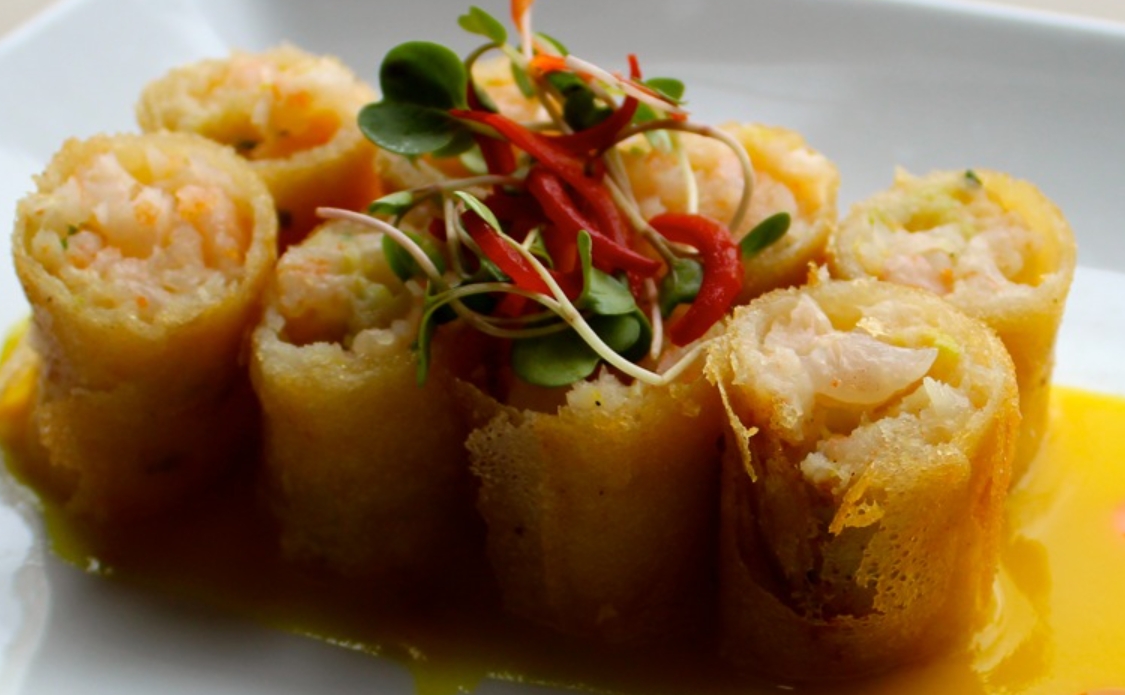 Try the: Rock Shrimp Cigars
Also honored in: 2021 Best Restaurants in Wichita
"Newport Grill is a unique restaurant concept created by Paul Khoury, co-founder of PB&J Restaurants Inc. With the creative hand of Executive Chef Kevin Derks, the Newport Grill "experience" is both sophisticated and fun. Upon entering, you immediately notice that Newport Grill is an ocean-side oasis in Wichita Kansas. Located on the water in the beautiful Bradley Fair shopping center, our inviting dining room and picturesque patio are a unique setting from which to enjoy the freshest and most satisfying food in the Wichita area. Specializing in fresh seafood, shipped fresh six days a week, Newport Grill will excite your appetite with everything from the best seafood to Wichita's finest steak, chicken and pork. Every selection is prepared from scratch by our highly-skilled chef and our culinary team with the freshest, natural products bought locally."
Try the: Wood-fired Jalapenos
"The story of our Wichita Brewery starts back in 2009 when two home brewers had a vision. Greg Gifford and Jeremy Horn wanted to bring good beer and good pizza to the people of Wichita. After a lot of hard work and many, many, many pints later, Wichita Brewing Company opened its doors in the summer of 2011. The start was slow, with only five beers on tap. Eventually, this would grow to 17 beers on tap."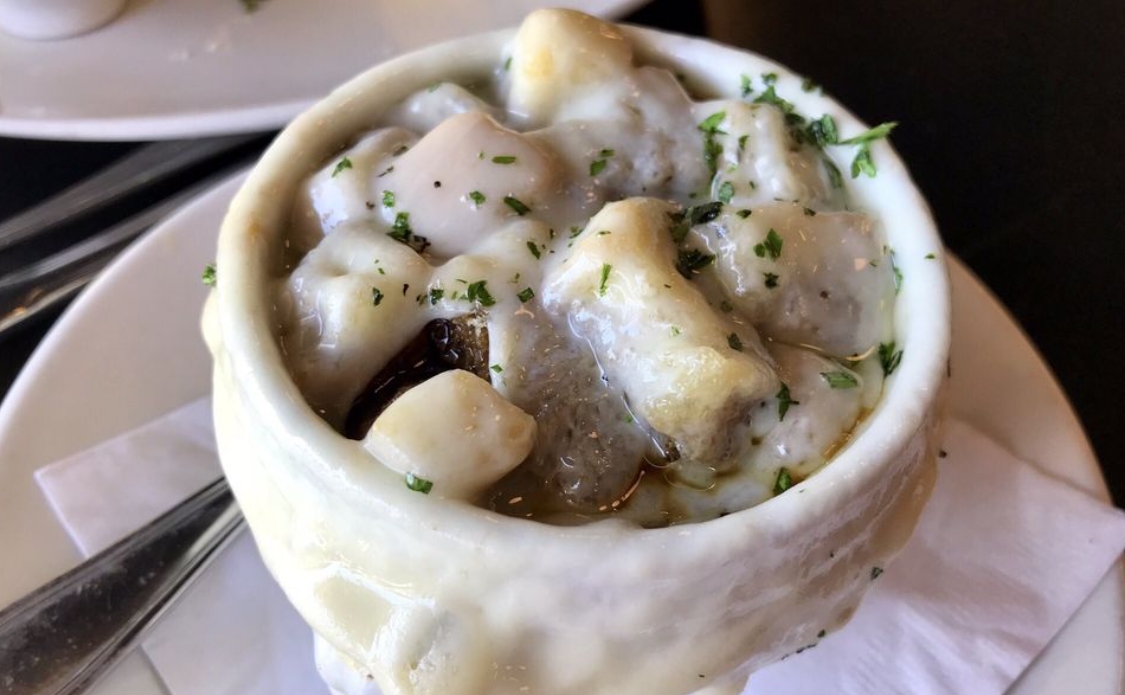 Try the: French Onion Soup
"Georges French Bistro is a warm and friendly neighborhood restaurant that embraces the culture of dining at a true French bistro. Start your day with your own personal brew of French Press or an espresso. Take in the aroma of French Onion Soup, Steak Frites and Escargot. Enjoy thoughtfully selected wine or a specialty cocktail to complete the transporting experience. Indulge in a savory bite of Creme Brûlée or Opera Cake."