2022 Best Restaurants in Miami
We've put together the best food spots in Miami, Florida. You can see our methodology here.
Find a digital badge to celebrate your awesome accomplishment here, or contact us here if you'd like to request one as a sticker for your restaurant!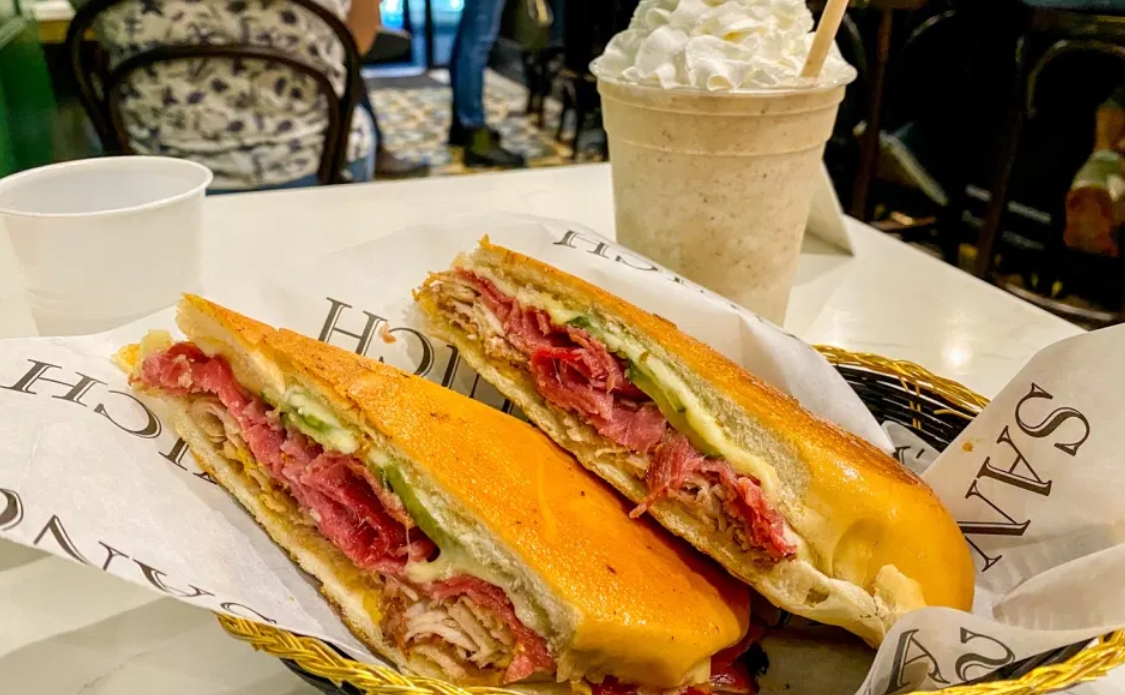 Try the: Cuban Sandwich
Also honored in: 2021 Best Restaurants in Miami
"Versailles Restaurant, The World's Most Famous Cuban Restaurant, has been serving tasty Cuban cuisine and culture to the South Florida community and tourists from around the world for four decades. Soon after it opened its doors in 1971, Versailles quickly became the gathering place and unofficial town square for Miami's Cuban exiles. Today, it remains the unrelenting gauge of the community's pulse.
Not surprisingly, Versailles is typically the first place politicians visit locally to garner support from the Cuban exile community, and the restaurant is equally a favorite among the media for gathering commentary and footage of the community's take on social and political issues. It is not uncommon to see local, national and international media set up camp in Versailles' parking lot, where they're sure to get a flood of local viewpoints."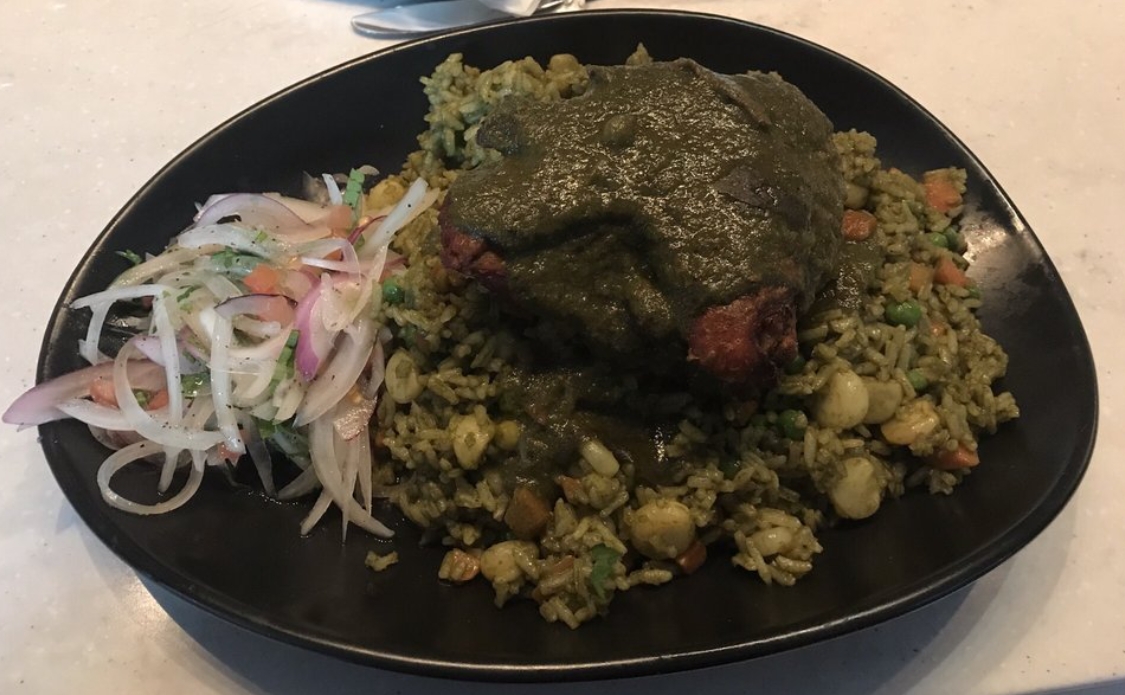 Try the: Arroz Con Pollo
Also honored in: 2021 Best Restaurants in Miami
"We are a twelve-year award-winning Peruvian restaurant with locations in Downtown Miami, South Beach-Lincoln Road and Aventura Mall. Known for our vast selection of creative and fresh ceviches, among several other traditional dishes, CVI.CHE 105 proudly represents Peruvian gastronomy in one of the most important destinations in the United States, conquering the most demanding palates locally and nationwide."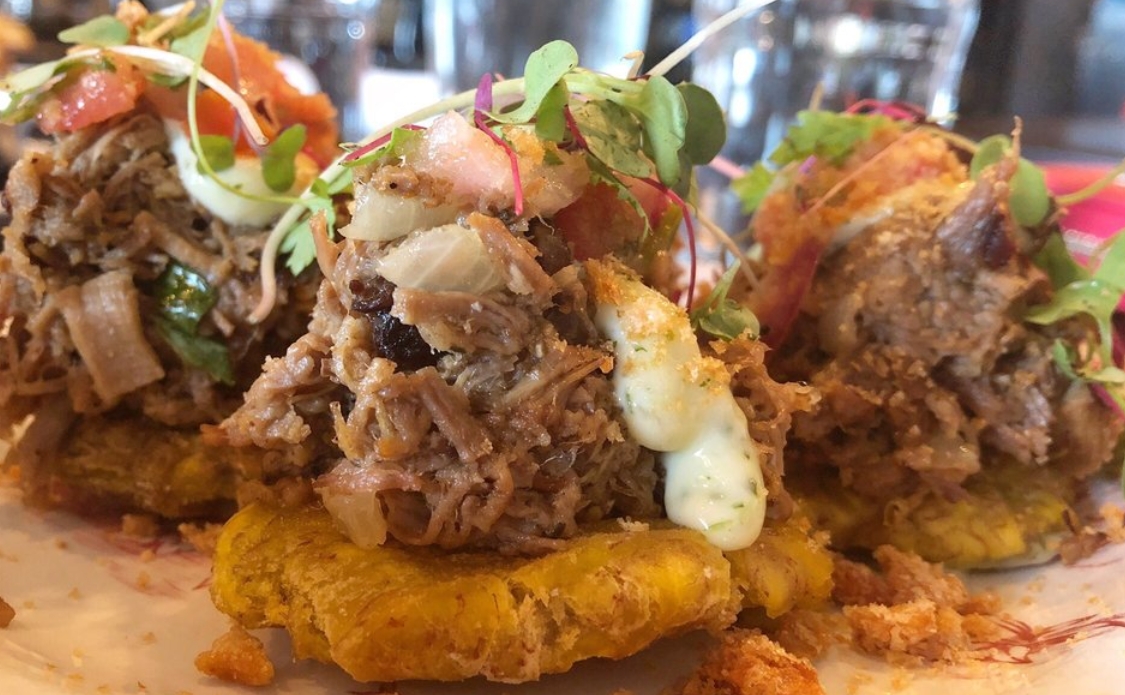 Try the: Tostones Topped with Vaca Frita
Also honored in: 2021 Best Restaurants in Miami
"Good Eats, Beers On Tap & Handcrafted Drinks…Tap That!"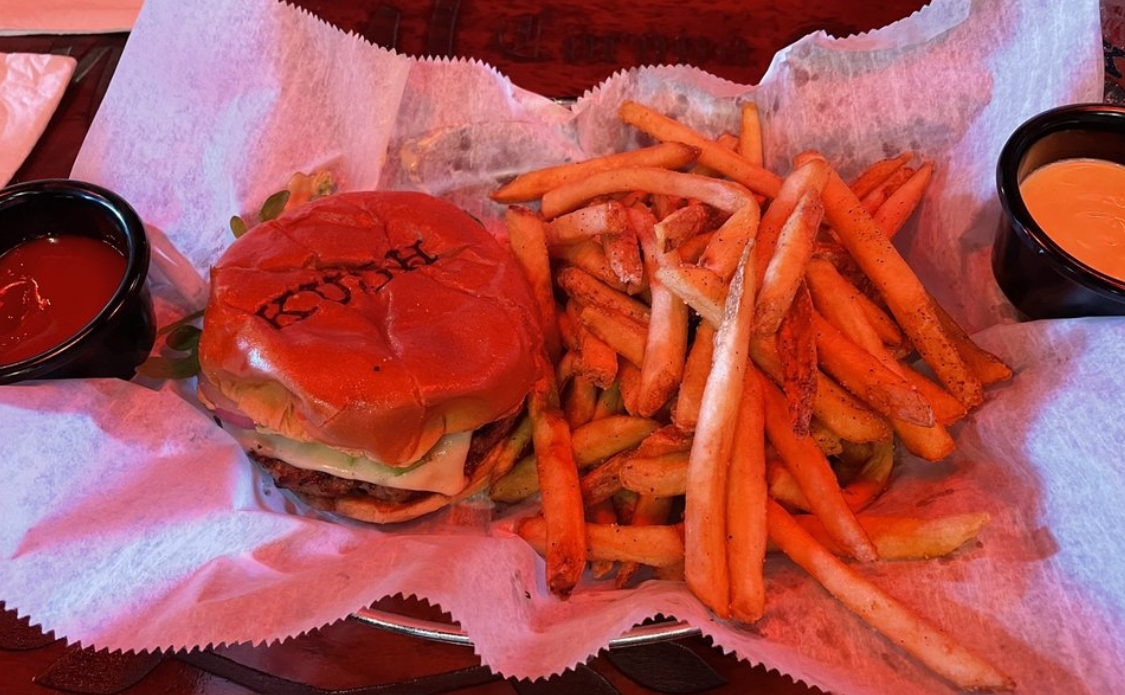 Try the: Lokal
Also honored in: 2021 Best Restaurants in Miami
"Founded in 2011, KUSH Hospitality Group (KHG) began with the mission to create and operate cutting edge, one-of-a-kind concepts inspired by South Florida's rich and diverse community. Every element of each KHG concept is hyper-curated by owner Matt Kuscher, from the menu design and art to merchandise and music. Each restaurant offers menus featuring locally sourced ingredients as well as interiors thoughtfully designed using primarily upcycled and environmentally friendly materials. In fact, KHG has become known as a local leader in eco-friendly practices, having received multiple awards acknowledging their conscious efforts.
Kuscher's goal is to provide the ultimate guest experience with stellar service, made-from-scratch food, and works by local artists carefully chosen so that each concept reflects its specific location and unique perspective on Miami life."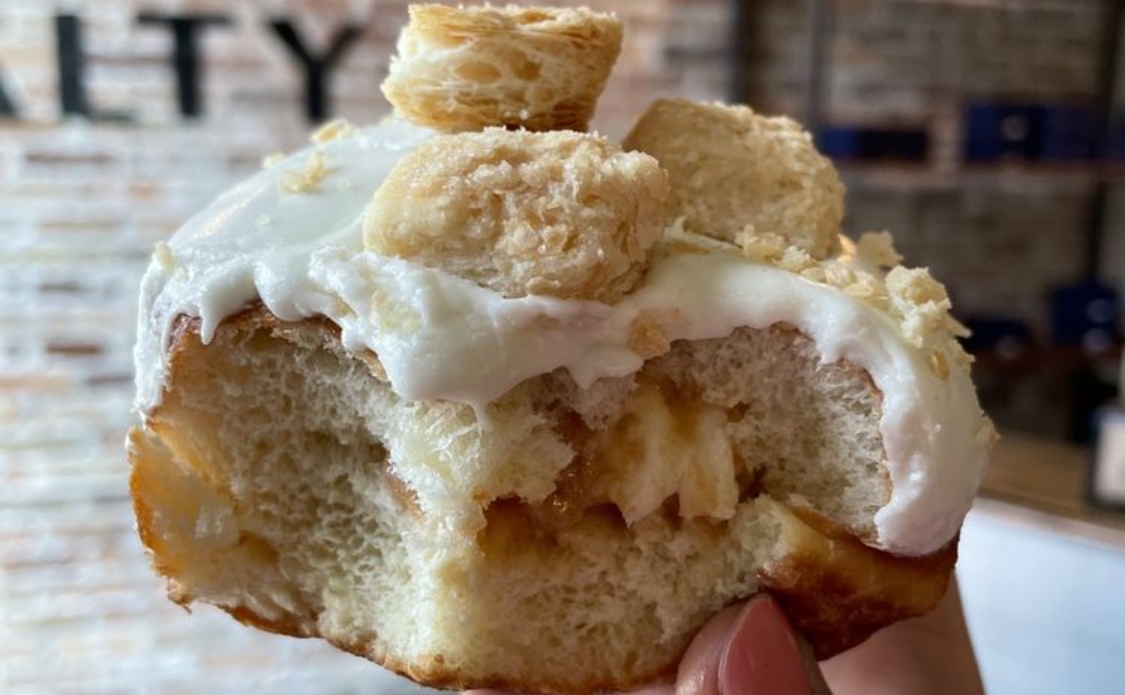 Try the: Guava and Cheese
Also honored in: 2021 Best Restaurants in Miami
"The Salty Donut was founded by Andy Rodriguez & Amanda Pizarro in 2015. After a year of recipe creation and concept development, we launched a pop-up shop out of our 1950's Aljoa camper just across the street from what is now our shop in Wynwood. We were only open 3 days a week, and had a whopping total of 5 employees (including us 2). Between planning a wedding, finishing school, and operating Miami's first artisanal donut shop, you could say we had quite a few responsibilities on our plate! Fast forward a year of battling the heat, we went from popup to our brick & mortar store! We're proud to say that we now have 75+ employees and have recently taken this show on the road, opening our third and fourth stores in Dallas, TX and Orlando, FL! The best is yet to come."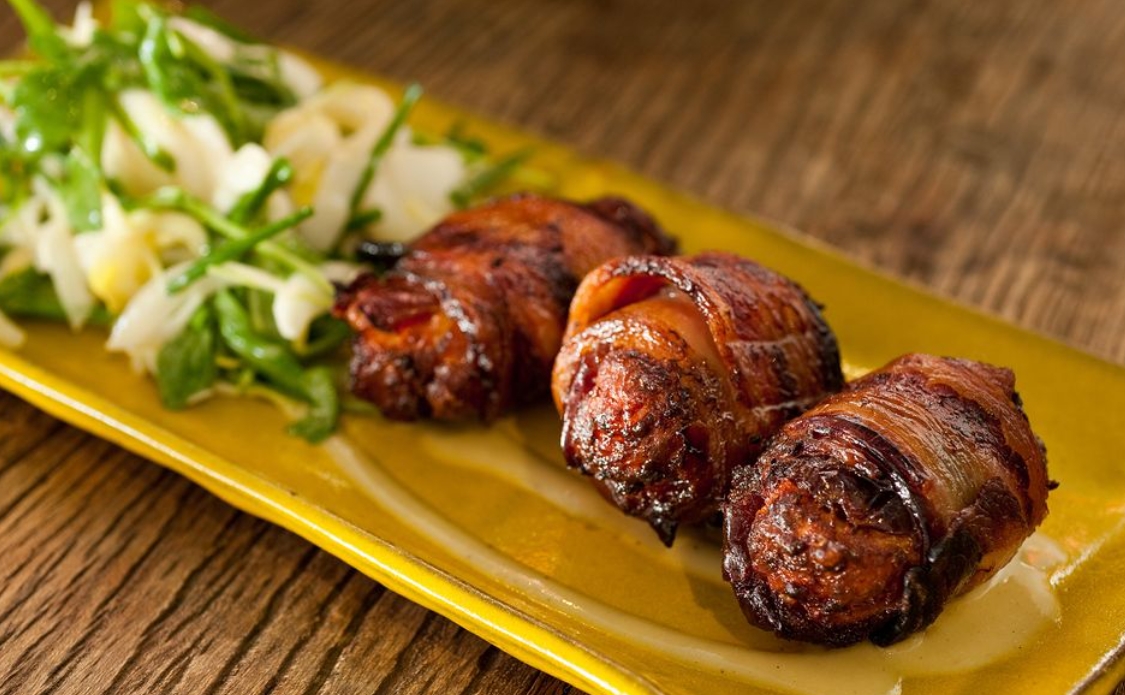 Try the: Bacon Wrapped Dates
Also honored in: 2021 Best Restaurants in Miami
"SUGARCANE raw bar grill is a brasserie-style restaurant and raw bar serving sushi, open fire-grilled fare and globally inspired small plates. Inviting guests to "kick back, eat well and stay awhile," we are on a quest to celebrate the simple pleasures in life – eating well and celebrating with friends.
Since digging its gastronomic roots into the Miami dining scene in 2010, SUGARCANE raw bar grill has become a favorite synonymous with casual cool and innovative cuisine. The restaurant has garnered widespread recognition, having received numerous awards including "Best New Restaurant" semi-finalist by the James Beard Foundation; "Best Restaurant" by Johnson & Wales; "Restaurant of the Year" by Eater; "Best New Restaurant" by Miami New Times; and two three-star reviews from the Miami Herald.
In 2016, SUGARCANE raw bar grill opened a second outpost on Restaurant Row at the Venetian® Las Vegas, an AAA Five Diamond luxury resort on the Las Vegas Strip. The restaurant was quickly recognized by top culinary outlets: Eater called it "the most anticipated arrival of the year" and named it one of the "15 hottest restaurants in Las Vegas," Thrillist and The Daily Meal dubbed it "Best New Restaurant," and Lara Spencer of Good Morning America called it "Las Vegas's newest hotspot"."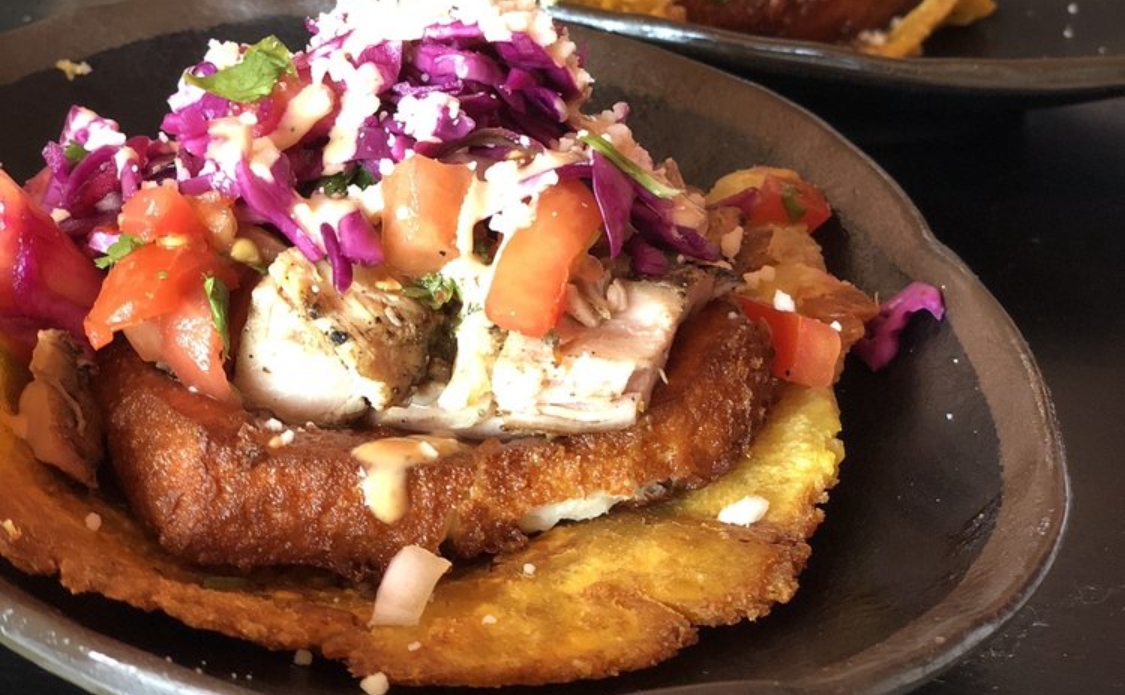 Try the: Churrasco Patacon
Also honored in: 2021 Best Restaurants in Miami
"Tacos and Tattoos is a humble family owned restaurant. We provide for your pleasure a truly unique fusion of flavors and distinct gastronomic styles indicative of our father's adventurous palate and his lifetime of travels around the globe.
We proudly combine this with abuela's traditional recipes and a wide array of innovative techniques brought to our kitchen by a team of highly trained and artistically encouraged staff. Your experience is accentuated by a professional and talented group of waiters and waitresses who's second nature it is to leave you feeling like a member of the family. They will explain our menu in mouthwatering detail and make expert recommendations to the perfect craft beer that would pair delightfully with your meal.
Upon entering our doors, you will be exposed to a dazzling art display brought to you by a collaboration of a high concentration of local artists. Everything at Tacos and Tattoos, from the tables where you eat, to the walls and décor, has been kissed by art.
Need we say more?"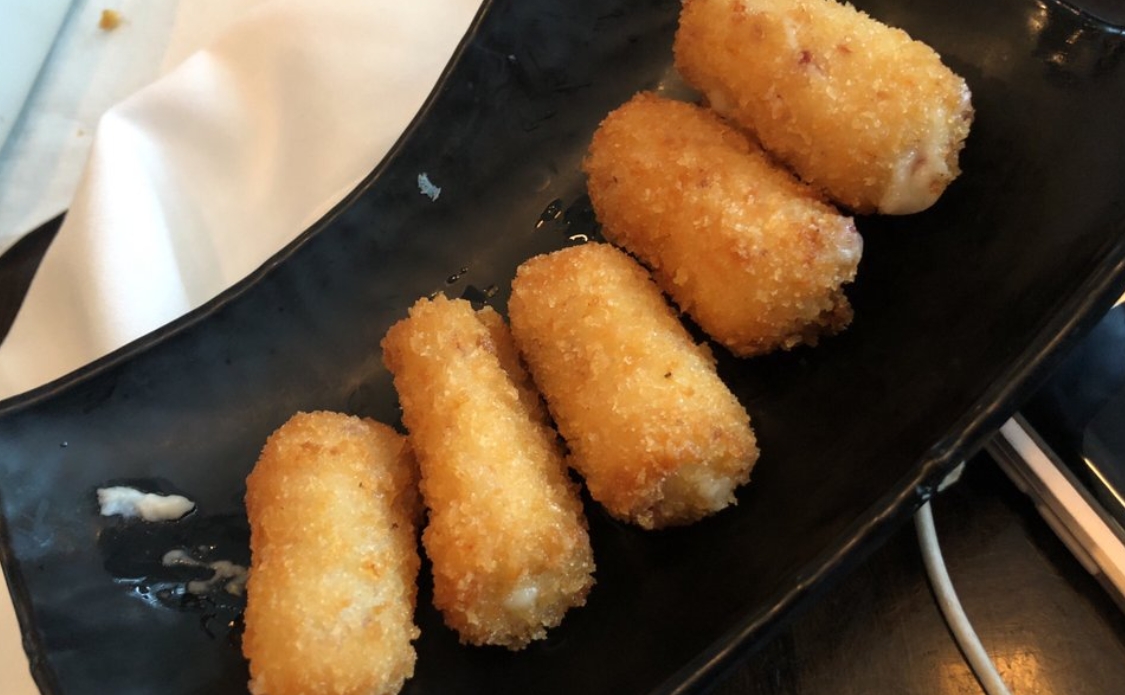 Try the: Serrano Ham Croquettes
Also honored in: 2021 Best Restaurants in Miami
"With it's truly unique lounge setting, warm decor, prestigious dining room, and picturesque water front dining it is one of Brickell's most upscale preferred destinations. Whether you are dining with us enjoying our romantic bay front terrace, or even sampling cocktails in the lounge, listening to relaxing rhythms. "Crazy About You" is truly an experience not to be missed."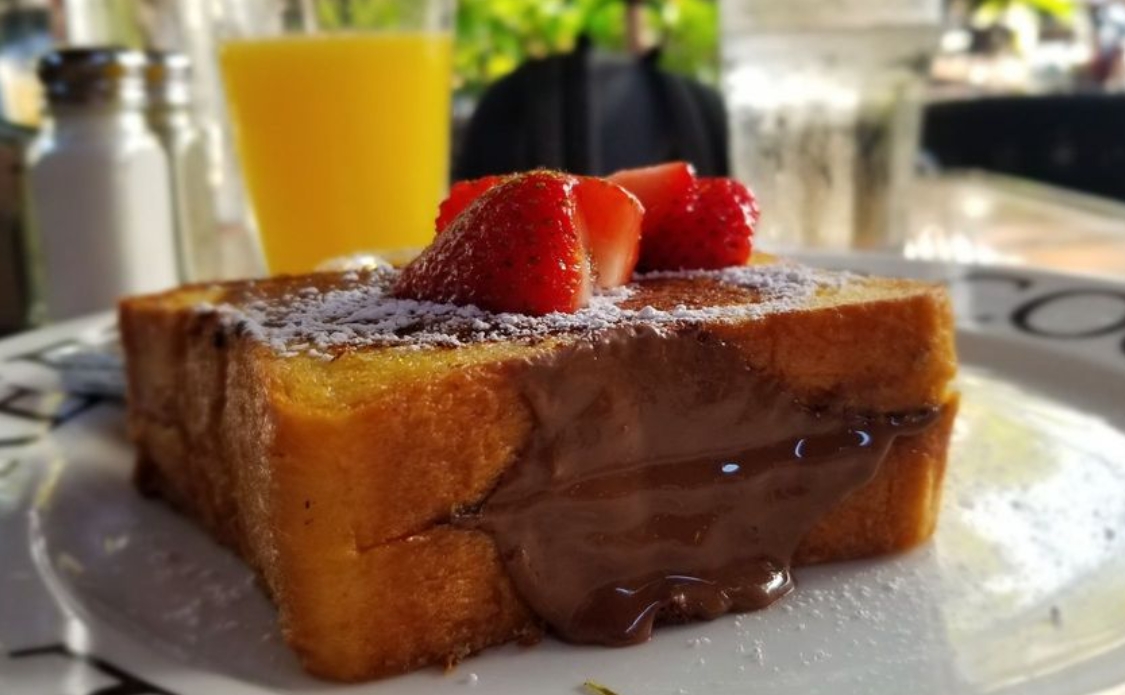 Try the: Nutella French Toast
Also honored in: 2021 Best Restaurants in Miami
"It is rare not to encounter athletes, local politicians, artists or simply thousands of locals enjoying just that, LIFE, at GreenStreet.
Breakfast is a must, but so is lunch, dinner and the late night as it is GreenStreet's philosophy to always serve good food.
At GreenStreet, whether inside or on our amazing terrace, chill, unwind, people watch and comfort your palate."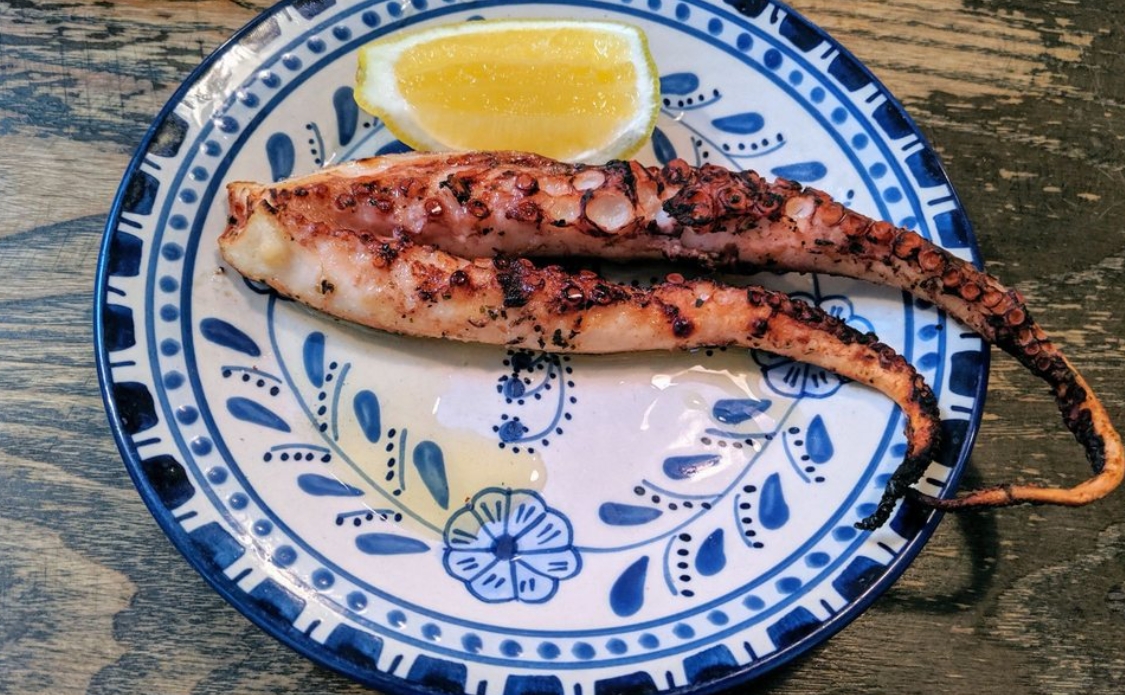 Try the: Grilled Octopus
"You are instantly transported to the tavernas along Aegean coastal towns where the Greek Islands meet the Turkish coast, as you enter the blue gates and pass through the bougainvillea. Our village will greet you with a dose of warm, genuine, Mediterranean hospitality as you indulge in the taste and traditions of the Aegean.
Founded by husband and wife team Ahmet Erkaya and Anastasia Koutsioukis, Mandolin Aegean Bistro opened in Miami in 2009. They restored a 1940's home with one of the most notable gardens and outdoor patio space in Miami, where every attention to detail matters. The couple brought their combined culture and spirited hospitality to the forefront of Miami's food scene. As the establishment grew, our culinary team interprets the traditional recipes and seasonality of Greek and Turkish coastal food. Dedicated to using local ingredients while incorporating the Aegean techniques."