2022 Best Restaurants in Chicago
We've gathered the very best spots to chow down in Chicago, Illinois. You can see our methodology here.
Looking for a badge to celebrate your awesome accomplishment? Find it here!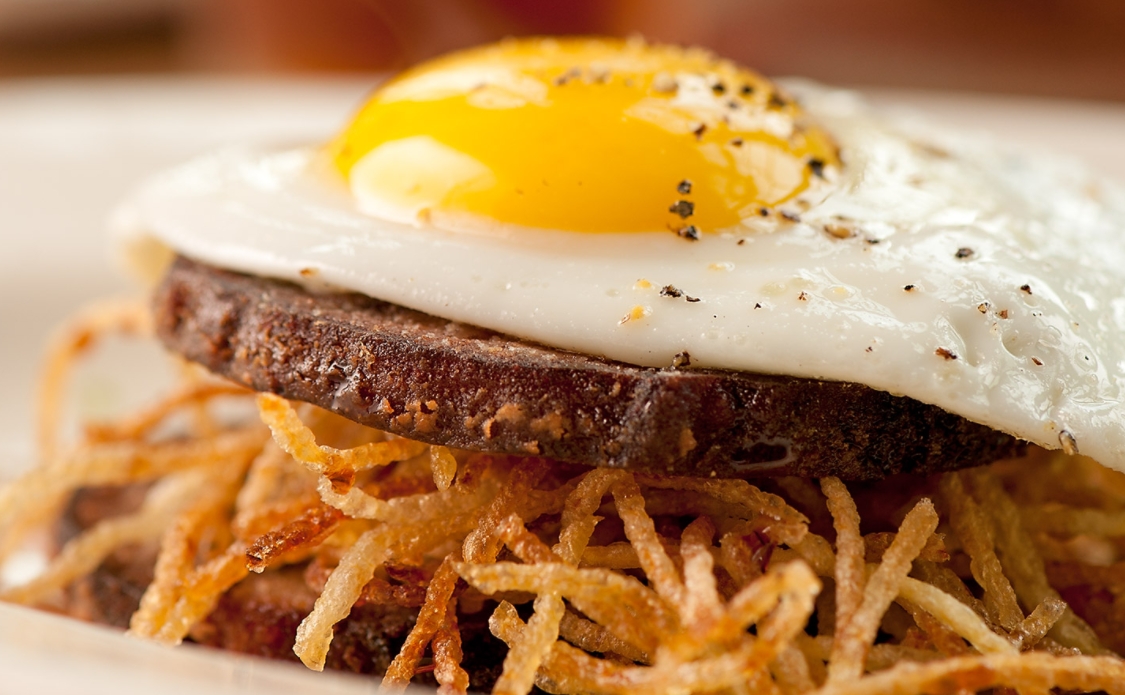 Try the: Wood Oven Roasted Pig Face
Also honored in: 2021 Best Restaurants in Chicago
"Girl & the Goat opened in summer of 2010 with the goal of serving a family style menu of tasty, bold flavored foods with global influence in a fun and lively setting that makes our guests feel at home from the moment they walk in the door. To enhance the experience we offer a selection of wines from around the world with a focus on small producers, a rotating list of craft beers with a celebration of local Chicago breweries and a list of fun cocktails created by our bartenders. The menus are extensive and have a little something for everyone, and our staff is happy to help create the perfect dining experience for every guest that joins them.
Located at 809 W Randolph, Girl & the Goat was one of the first establishments in the Randolph Restaurant Corridor. We offer a variety of seating choices, including a comfortable lounge, bar seats, standard table seating, and four seats close enough to the kitchen line that you might be asked to help. Girl & the Goat accepts reservations but always welcomes walk-ins, nomads, adventurers, and those of you who don't like to plan."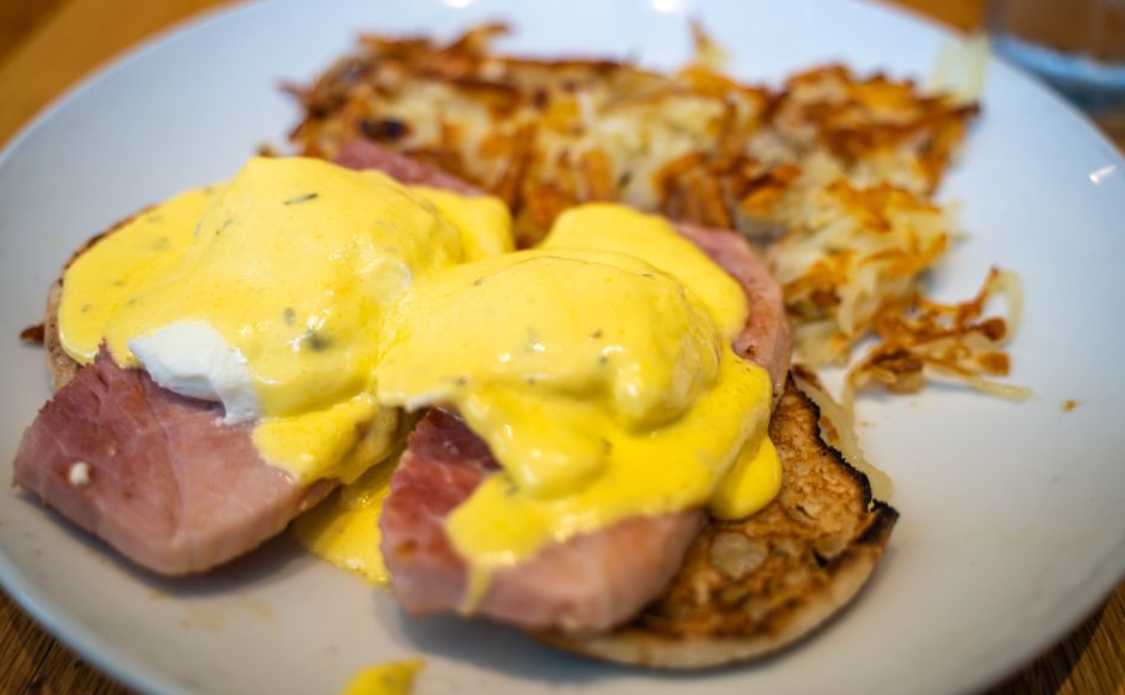 Try the: Classic Eggs Benedict
Also honored in: 2021 Best Restaurants in Chicago
"Established in 2004, Wildberry Café continues to delight guests with scrumptious dishes and welcoming hospitality. We strive to make every visit a memorable dining experience. Our breakfast and lunch menus are inspired by a blend of traditional homemade recipes prepared to please your pallet. We use only fresh, seasonal ingredients that deliver the most delicious flavors and robust goodness.
Our commitment to exceed your expectations starts with our high quality and friendly, personalized service. We go out of our way to ensure every diner's needs are met. It would be our privilege to serve you and your guests. We appreciate your choice in dining with us and aspire to become your favorite way to start the day.
At Wildberry Café, we promise to welcome you with smiles and fill your appetite with joy. After all, our home is your home!"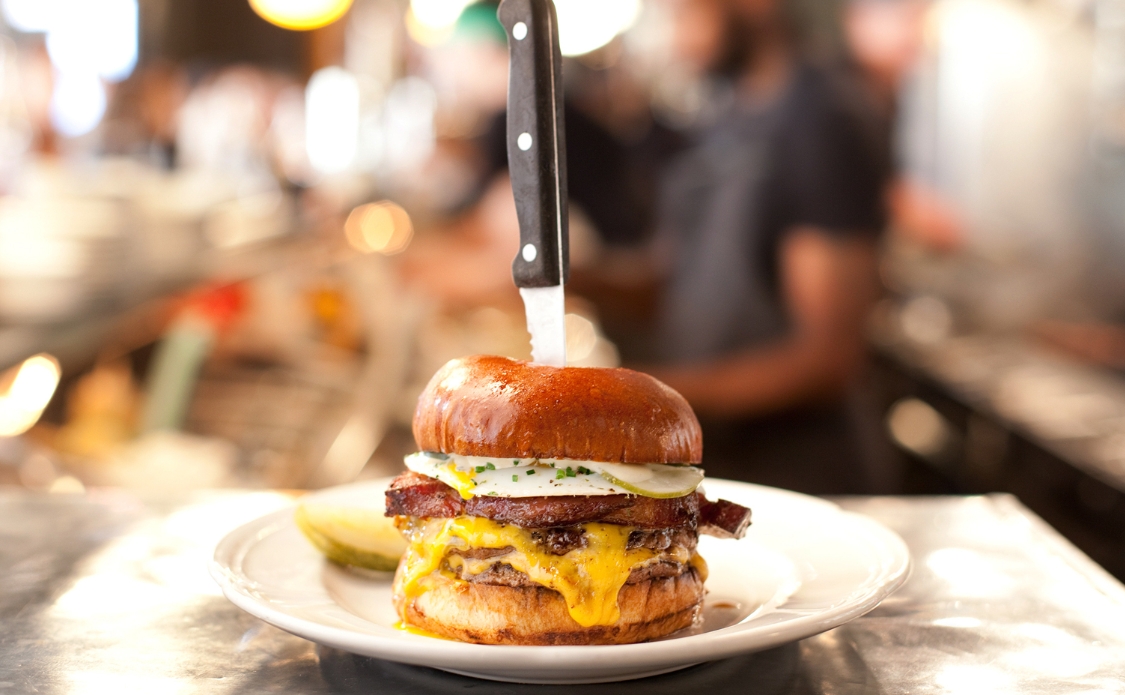 Try the: Single Cheeseburger
Also honored in: 2021 Best Restaurants in Chicago
"A diner-style bar and restaurant with a passion for eggs, Au Cheval elevates traditional diner fare. Guests can indulge in dishes ranging from chopped chicken liver and roasted bone marrow, to traditional sandwiches, egg-focused entrees, and the signature cheeseburger. The bar program showcases strong, classic cocktails including the Horse's Neck, Vieux Bonal, and Hemingway's Daiquiri. A robust draught beer list offers a wide range of neighborhood, domestic, and international selections. The dimly lit restaurant, pulsating with a vintage reel-to-reel soundtrack, features dark leather booths, dark wood paneling, and a zinc bar wrapped around the open kitchen."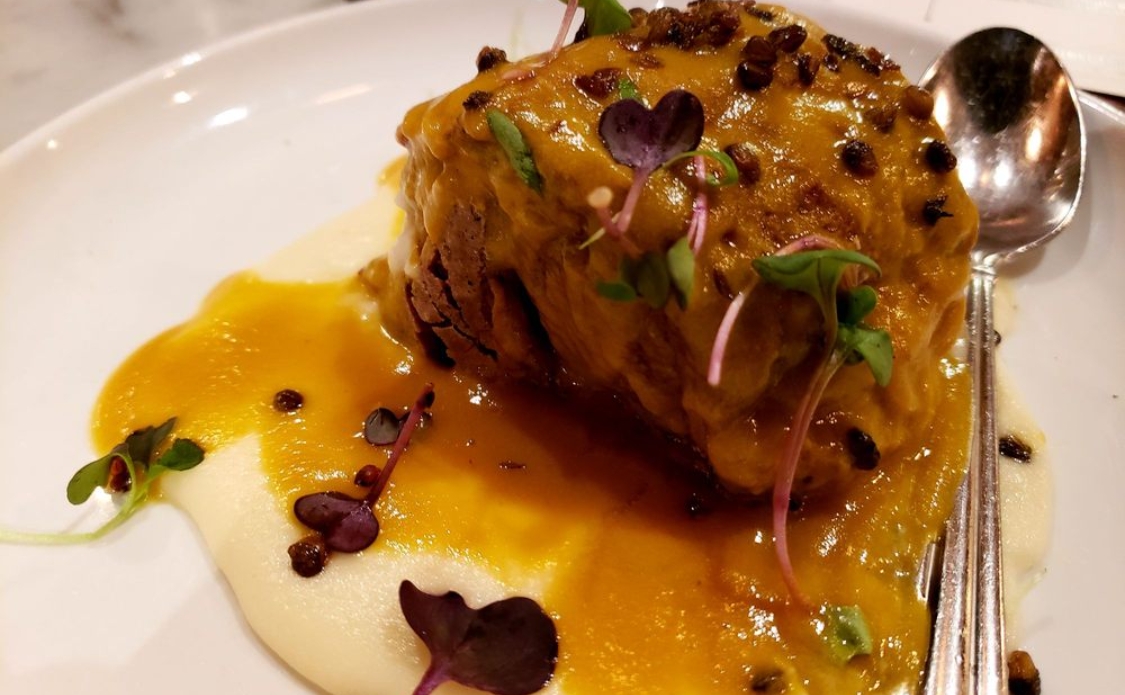 Try the: Milk Braised Berkshire Pork Shoulder
Also honored in: 2021 Best Restaurants in Chicago
"As a fourth generation restaurateur, he was mentored by his father, Jimmy Bannos (Chef/Owner of Heaven on Seven) and catapulted his expertise through training by nationally renowned chefs.
Since opening in 2009, under the leadership of Jimmy Bannos Jr., The Purple Pig has received numerous accolades, including being named one of 2010's "10 Best New Restaurants in America" by Bon Appétit magazine; and a Michelin Guide Bib Gourmand recipient since 2011.
Dubbed the "Prince of Pork" by Dana Cowin (former Food and Wine Editor-in-Chief); Jimmy Jr. brings his love for Mediterranean food to the Windy City in fun, inventive ways – at this rustic sharable plate restaurant, conveniently located on the Magnificent Mile.
Located at 444 North Michigan Avenue, the restaurant offers cheese, swine and wine, among other standout dishes, showcasing the flavors of Italy, Greece and Spain."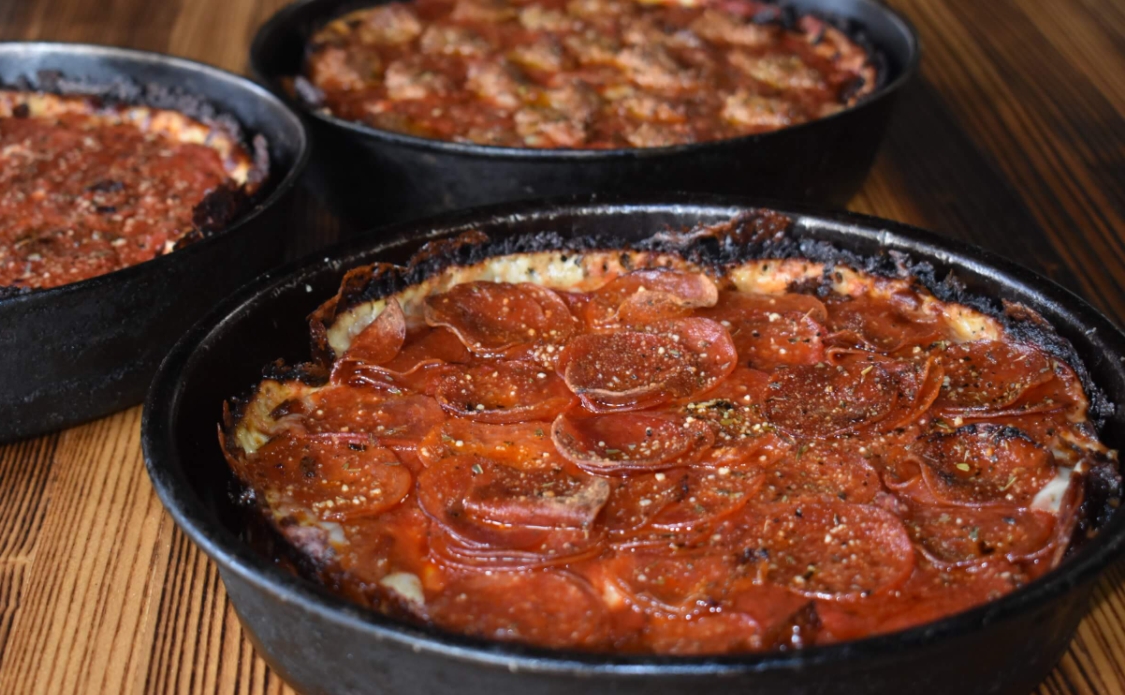 Try the: Deep Dish Pizza
Also honored in: 2021 Best Restaurants in Chicago
"Pequod's was originally established in 1970 in Morton Grove, Illinois. However, January 1992 began a new chapter in the Pequods' legend. In response to the pleading of many faithful customers, Pequods opened in the Lincoln Park neighborhood of Chicago. Thanks to the enthusiastic patronage of loyal customers, Pequods began to build a new cult following in the windy city, quickly becoming known for late night dining and delivery of their world class pizza."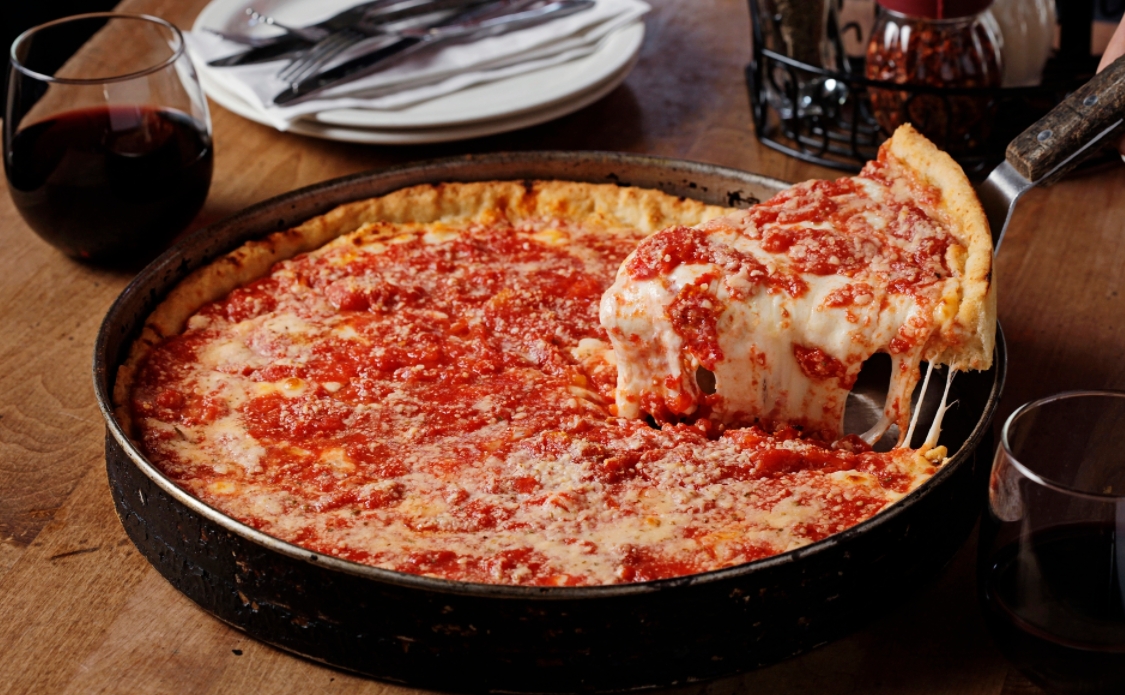 Try the: The Malnati Chicago Classic Pizza
Also honored in: 2021 Best Restaurants in Chicago
"Lou Malnati's Pizzeria is an American Chicago-style pizza restaurant chain headquartered in Northbrook, Illinois. It was founded by the son of Rudy Malnati, who was instrumental in developing the recipe for Chicago-style pizza, and it has become one of the Chicago area's best-known local lines of pizza restaurants."
Try the: Hot Dog
Also honored in: 2021 Best Restaurants in Chicago
"In 1963, Dick Portillo invested $1,100 into a small trailer to open the first Portillo's hot dog stand in Villa Park, IL, which he called "The Dog House." Years later, Portillo's has become a brand synonymous with Chicago. In fact, we're kind of a big dill- people say it's not a real trip to Chicago unless you eat at Portillo's. Fortunately, die-hard fans and first-timers alike have their choice of Portillo's restaurants, as we've beefed up to more than 60 locations across several states."
Try the: Iron Maiden Burger
Also honored in: 2021 Best Restaurants in Chicago
"Kuma's started in 2005 with its flagship location at the corner of Belmont and Francisco avenues in Chicago's Avondale neighborhood. From our origins as a corner bar with solid American bistro fare, we've grown to five locations that offer the finest burgers available on this planet or any other.
We've been extremely fortunate to show host to thousands of dedicated eaters from locales near and far. As such, we feel it is our obligation to give back to the communities that support us and support our love for meat and heavy metal. So we encourage you to ask your server about the charity of the month and consider donating to what we feel are worthy and deserving causes. We support purveyors that are local and homegrown. Which means we don't carry Miller Lite and we don't carry Budweiser. We encourage you to read over our menu and seek out information on the wide selection of rotating craft brews and spirits we carry year round. Our bars feature an exclusive selection of small label whiskeys and many other varieties of alcoholic and non-alcoholic libations as well as carrying the distinction of being able to offer several whiskeys on tap."
Try the: Caprese
Also honored in: 2021 Best Restaurants in Chicago
"Quartino, an urban Italian restaurant and wine bar, is the creation of Hugo Ralli, Steve Lombardo and Exec Chef/Partner John Coletta. It combines the best of Italy's osteria and enoteca to offer an authentic everyday Italian food and wine experience. Timeless recipes are replicated with integrity and refined technique, utilizing the best available ingredients. The menu is served in reasonable portions, each menu item is designed for sharing and all reflect great value."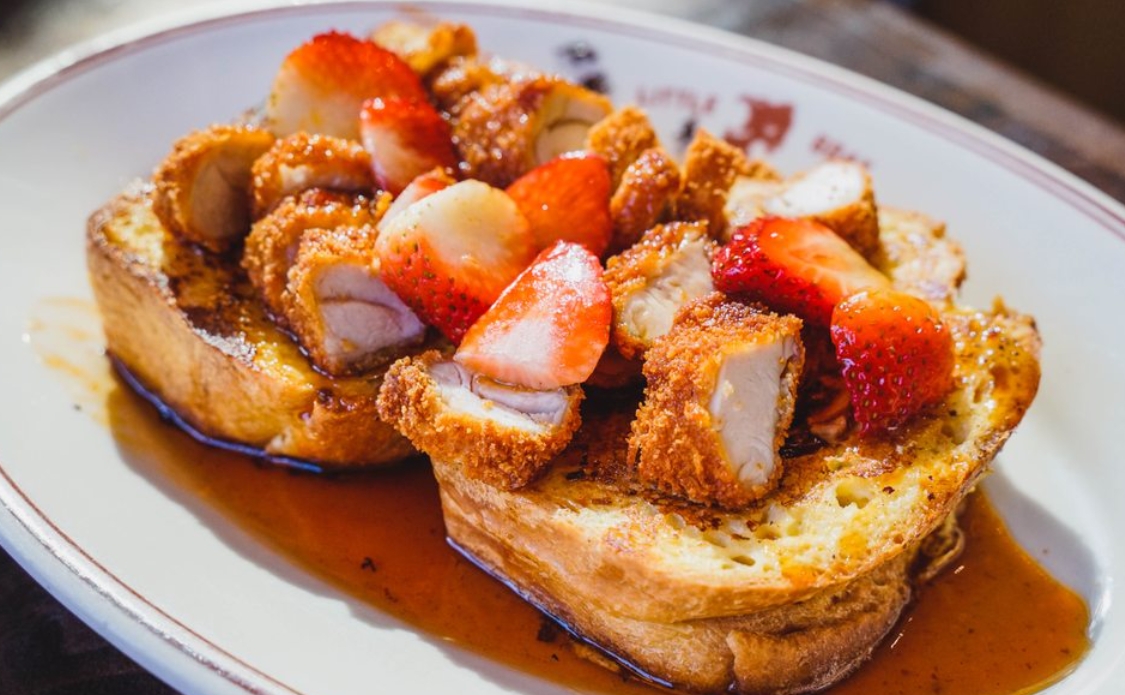 Try the: Bull's Eye French Toast
Also honored in: 2021 Best Restaurants in Chicago
"Stephanie Izard, James Beard "Best Chef: Great Lakes," and Food & Wine "Best New Chef 2011," opened Little Goat with BOKA Restaurant Group in December 2012. Following the success of Girl & the Goat, Little Goat Diner serves the Izard take on classic diner offerings."