2021 Best Restaurants in New Orleans
We've put together the best food spots in New Orleans, Louisiana. You can see our methodology here.
Looking for a badge to celebrate your awesome accomplishment? Find it here!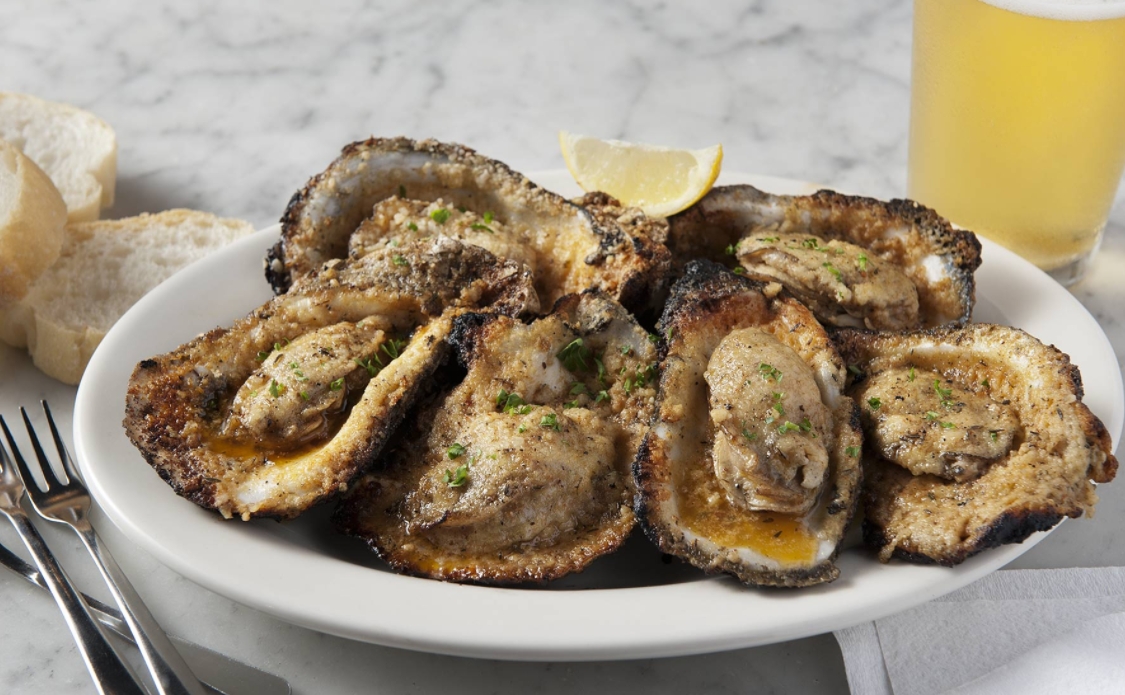 Try the: Chargrilled Oysters
"In 1910, before Satchmo had ever formed his first band, the Acme Café was opened on Royal Street in the French Quarter. In 1924, a disastrous fire caused the collapse of the three-story Acme Saloon building. The Café was re-established as Acme Oyster House® around the corner at 724 Iberville Street, where it still operates today. In 1997, after eighty-six years of operation, a second Acme was opened in Covington's Downtown Historic District. It was relocated to Hwy. 190 in December 2005. Currently, we also operate in Metairie, Baton Rouge, Sandestin, and Gulf Shores. Each location is a short, refrigerated drive away from where Acme's oysters are harvested. This insures our oysters are always shucked and served at their freshest."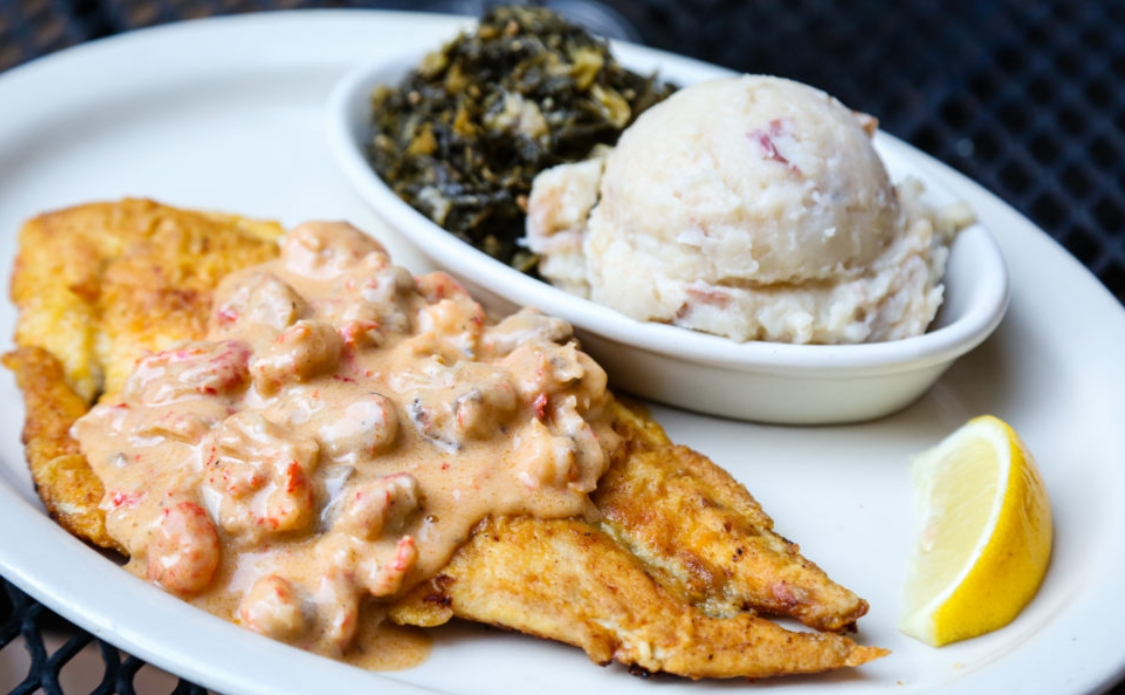 Try the: Taste Of New Orleans
"Welcome to Oceana Grill! Located in the heart of New Orleans at the corner of Bourbon and Conti Streets, we sit amongst world-famous music venues and vibrant nightlife of the French Quarter. Oceana Grill is one of the best restaurants in the French Quarter. Creole and Louisiana cuisine are our specialities; we are proud to serve the best crab cakes and gumbo in the French Quarter, as well as specialty poboys, seafood and a variety of creole inspired pastas. We have seven themed rooms available for private events which makes Oceana Grill perfect for everything from an intimate cocktail party to a French Quarter wedding celebration. If you are not able to dine in, Oceana Grill is able to accommodate our guests with delivery service, ensuring you can have a taste of New Orleans delivered directly to your door. The combination of our award-winning dishes, friendly service, and inviting atmosphere make Oceana Grill a well-known hot spot frequented by celebrities, local residents, and visitors.Our friendly environment, vibrant energy, and French Quarter allure, makes Oceana Grill a must visit restaurant for tourists and locals alike!"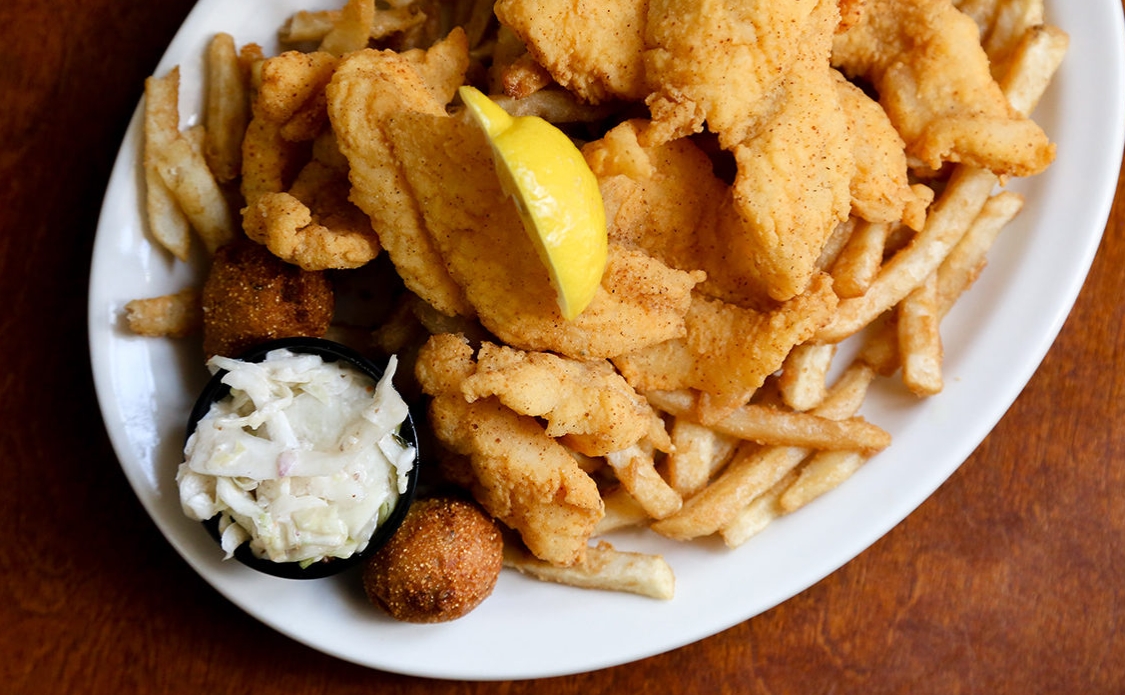 Try the: Taste of New Orleans
"The Royal House building has been a French Quarter icon for over 100 years. It was originally built as a family home, but the first floor was soon converted into a thriving restaurant, Tortorici's. At a time when few Italian restaurants in New Orleans served anything more interesting than spaghetti, Tortorici's stood out with its dishes of scampi, veal, and fish. It became one of the longest running restaurants in the city, alongside its fellow French Quarter icons— Galatoire's, Arnaud's, Antoine's, and Broussard's—until its ultimate closure after Hurricane Katrina. In 2008, the Ammari brothers bought the restaurant, restored it, and reopened it as Royal House. Over a decade later, we're still serving up delicious Cajun and Creole cuisine to locals and tourists alike."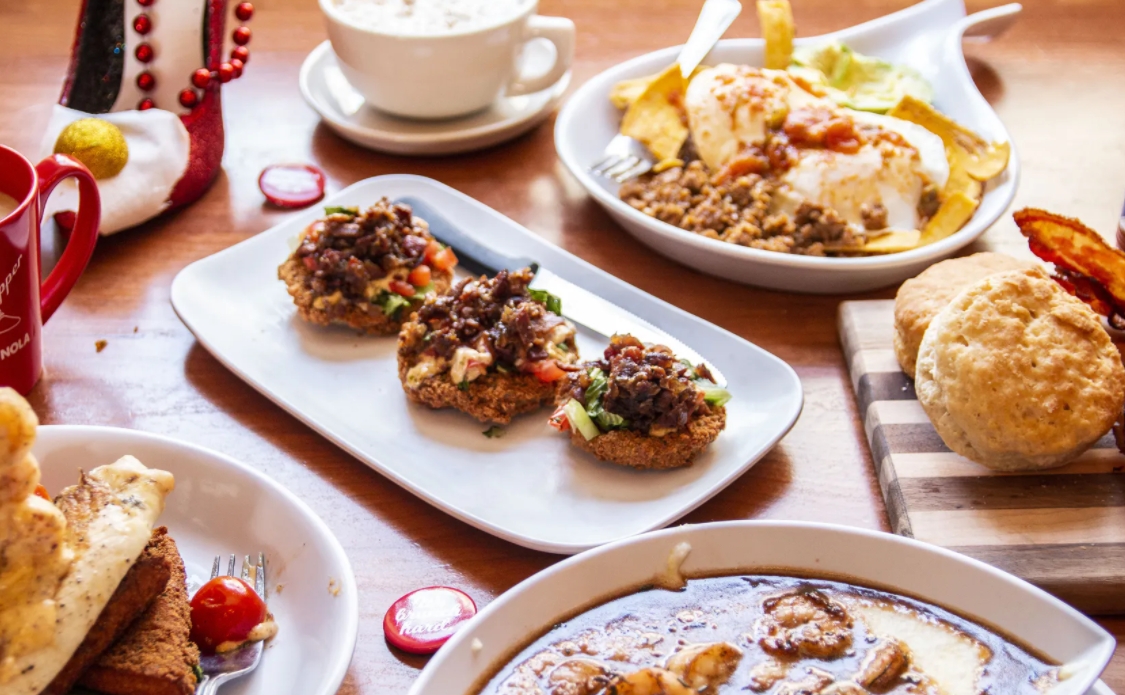 Try the: Eggs Benedict
"In 2008, the first Ruby Slipper Cafe location opened as a cozy neighborhood restaurant in Mid-City New Orleans with the hope of serving as a vibrant gathering place for good food and community while rebuilding the city after Hurricane Katrina. Ruby Slipper Restaurant Group has grown to operate 11 locations across the Gulf South Region.
In 2019, the award-winning restaurant group opened sister brand, Ruby Sunshine, sharing with new audiences the unique flavors and hospitality that Ruby Slipper Café is known and loved for. Ruby Sunshine is now open for biscuits in 7 cities across the Southeast.
Ruby Slipper Restaurant Group is proud to bring the unique flavors and hospitality of New Orleans to our all-day brunch and eye-opening cocktails. We use fresh and local ingredients whenever possible, preparing meals to order from our scratch kitchen, and giving back to the communities we serve."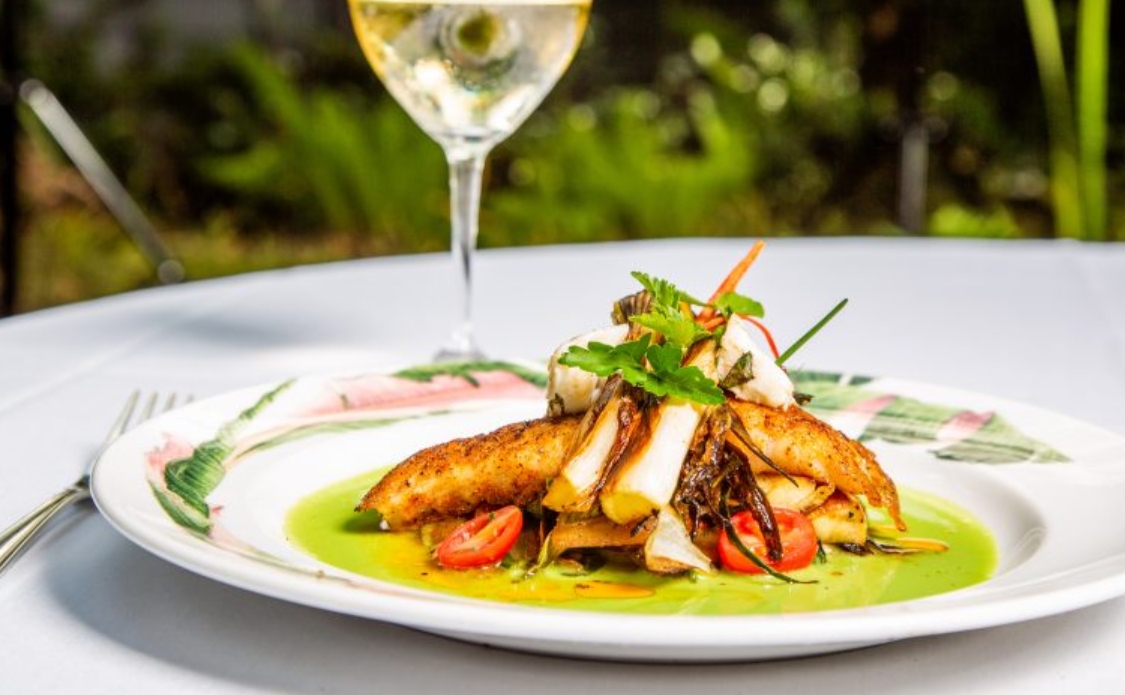 Try the: Turtle Soup
"Commander's Palace, nestled in the middle of the tree-lined Garden District, has been a New Orleans landmark since 1893. Known for the award-winning quality of its food and its convivial atmosphere, the history of this famous restaurant offers a glimpse into New Orleans' storied past and has been the go-to destination for Haute Creole cuisine and whimsical Louisiana charm. The winner of seven James Beard Foundation Awards, Commander's Palace has evolved into a culinary legend.
When Ella, Dottie, Dick and John Brennan took over personal supervision of the restaurant in 1974, they began to give the splendid old landmark a new look both inside and out including painting the outside the iconic "Commander's Blue."
Now under the watchful eye of co-proprietors Ti Adelaide Martin and Lally Brennan, the Brennan family's dedication to perfection has never wavered. A steady parade of renowned chefs – Emeril Lagasse, Paul Prudhomme, Jamie Shannon, Tory McPhail, and now Meg Bickford – have made Commander's Palace the world-class restaurant what it is today and its leading-edge Haute Creole cuisine reflects the best of the city."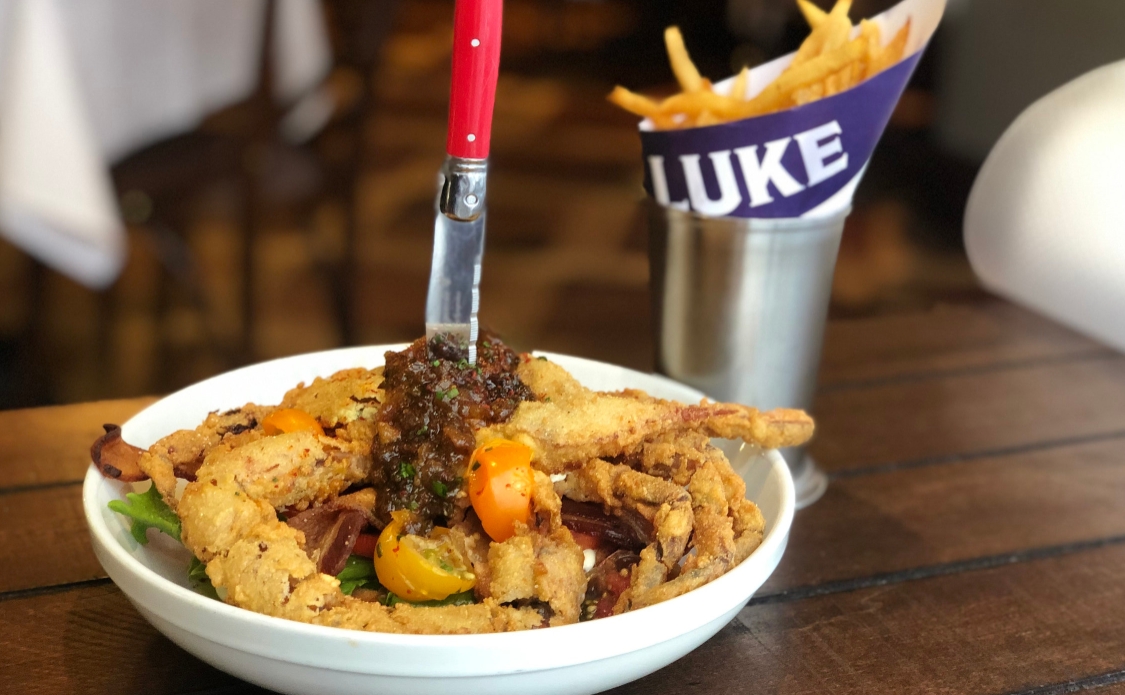 Try the: Fried Oyster Salad
"Luke is a Creole-inspired Brasserie located in the heart of New Orleans' Central Business District on world-famous St. Charles Avenue, steps from the French Quarter neighborhood. A lively atmosphere surrounds the raw bar offering the freshest seafood and oysters procured daily from the Gulf of Mexico. Chef Erick Loos is at the helm of the kitchen featuring dishes that highlight local purveyors and farmers' market ingredients. Behind the bar, a selection of bartender-created specialty cocktails is offered among a carefully curated list of wines from throughout the world and locally crafted brews."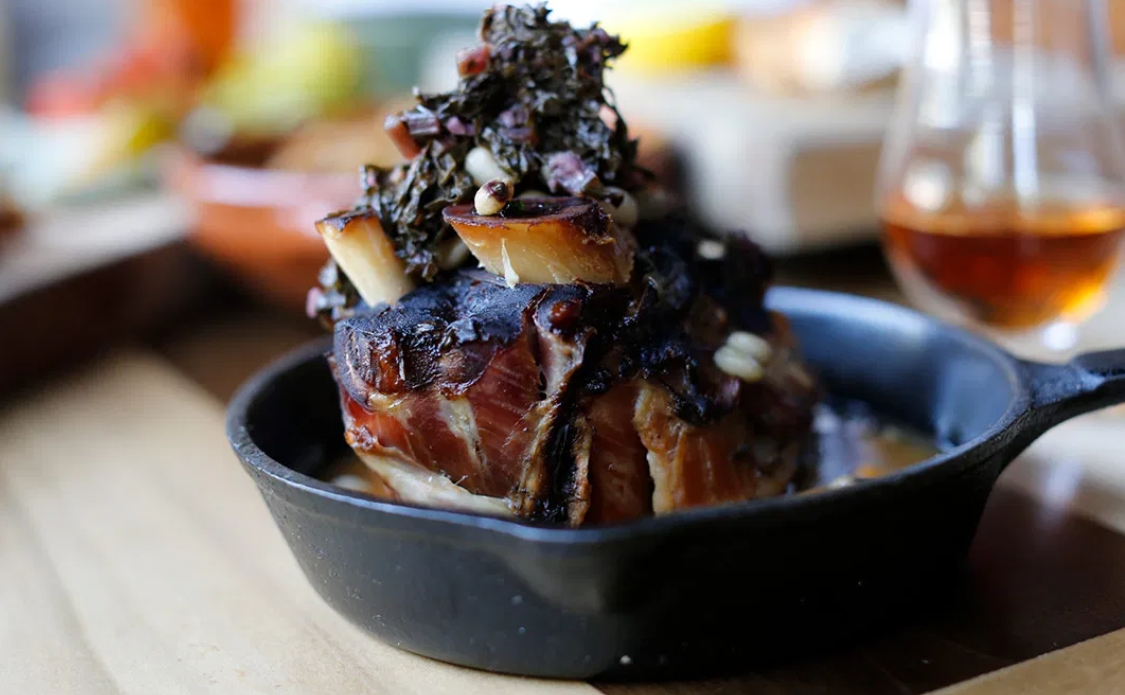 Try the: Fried Alligator
"At Cochon, chef Link has reconnected with his culinary roots, serving the traditional Cajun outhern dishes he grew up with. Chef Link and chef/co-owner Stephen Stryjewski are working with locally sourced pork, fresh produce, and seafood, focusing on traditional methods, creating authentic flavors of Cajun country."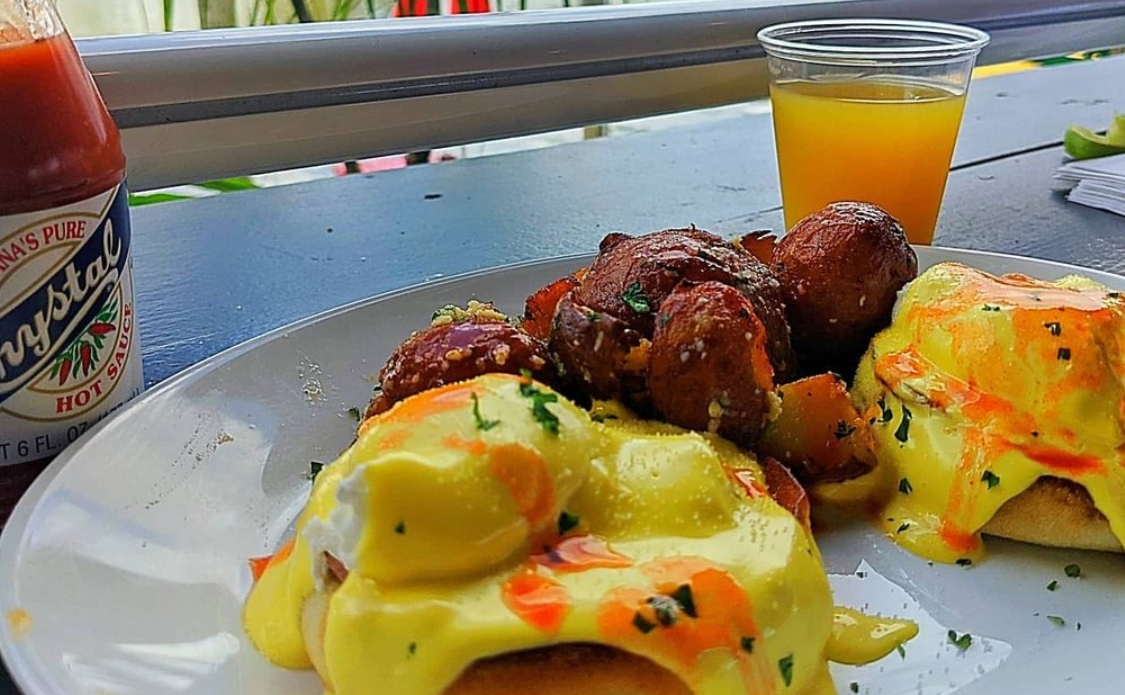 Try the: Chargrilled Oysters
"The Felix's story is the story of the New Orleans Oyster Bar. Ask any New Orleanian where their Paw-Paw (or Grandpa or Poppy or Auntie) went for oysters and the answer you'll get is Felix's. Back in the 1940s, Felix's put the New Orleans Oyster Bar on the map, creating a place where oyster-lovers could 'belly up to the bar' and have the freshest oysters shucked right in front of them. Felix's fast became a New Orleans institution that drew a devoted local following, and inspired generations of oyster fans. Felix's has always been locally owned, and still is. Come taste why we are the place to go for those who know."
Try the: Jambalaya
"New Orleans is a Mecca of culinary temptations and as a native I wouldn't want it any other way. Temptation and atonement are part of our culture. With religious roots that are primarily Catholic, thanks to our French founders, the church affects our calendar in a rather unique way: we celebrate Mardi Gras, or Fat Tuesday, the final day of feasting before 40 days of Lent. The traditional abstinence from meat during this time leading up to Easter means that we have to "sacrifice" by enjoying the bounty from nearby waters: fish, shrimp and oysters from the Gulf of Mexico, crabs from Lake Pontchatrain, and crawfish from area swamplands.
New Orleans was founded by the French in 1718 and named after the regent, the Duke d'Orleans. Passed to the Spanish for a while, it went back to France long enough for Napoleon to sell it to a fledgling United States of America in 1803."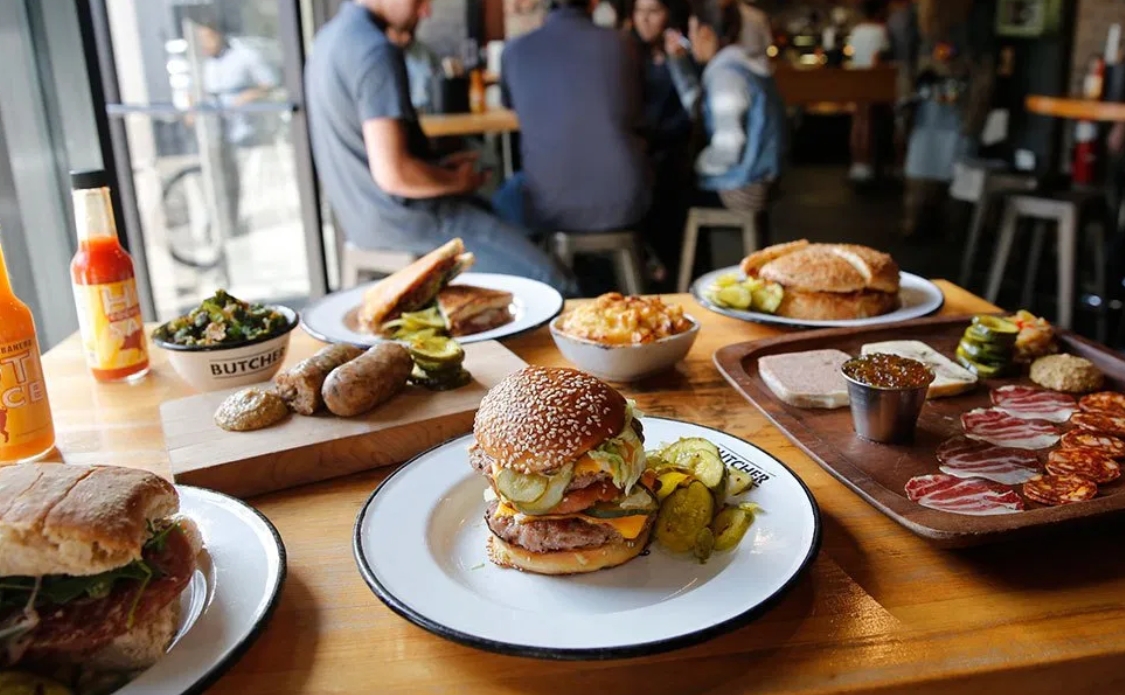 Try the: Pork Belly Sandwich
"We make all of the meat that goes onto our sandwiches… bringing house-made to the next level. Our passion for showcasing artisanal and hand-crafted ingredients is seen in the fresh produce, eggs, and dairy products our forager sources directly from local farmers. House-made baked bread, delivered daily from our sister restaurant La Boulangerie, top our sandwiches. Butcher offers an array of house-made pickles, jellies, jams, mustards, and sauces, as well as a carefully curated collection of hand-crafted knives, cutting boards, and essential Butcher merchandise for gifting."