2022 Best Restaurants in Charlotte
The eskca staff has compiled the very best places to eat in Charlotte, North Carolina. You can see our methodology here.
Looking for a badge to celebrate your awesome accomplishment? Find it here!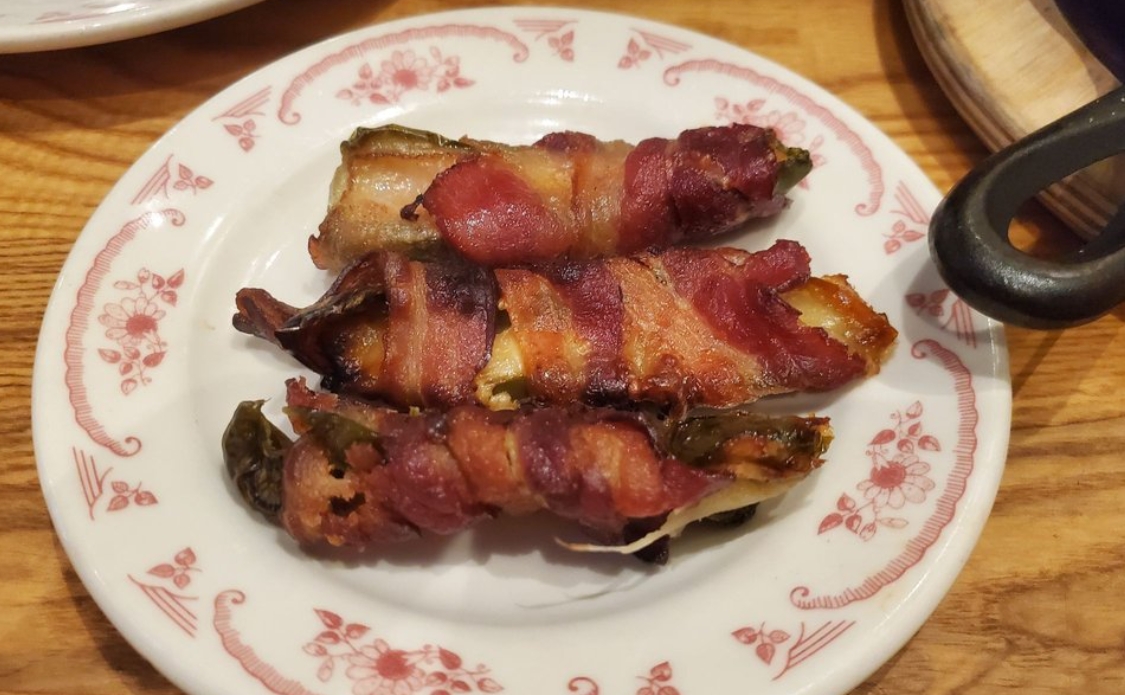 Try the: Bacon Wrapped Jalapenos
Also honored in: 2021 Best Restaurants in Charlotte
"We're your neighborhood smokehouse using nothing but NC hickory hard wood and hard work to make the best barbecue around."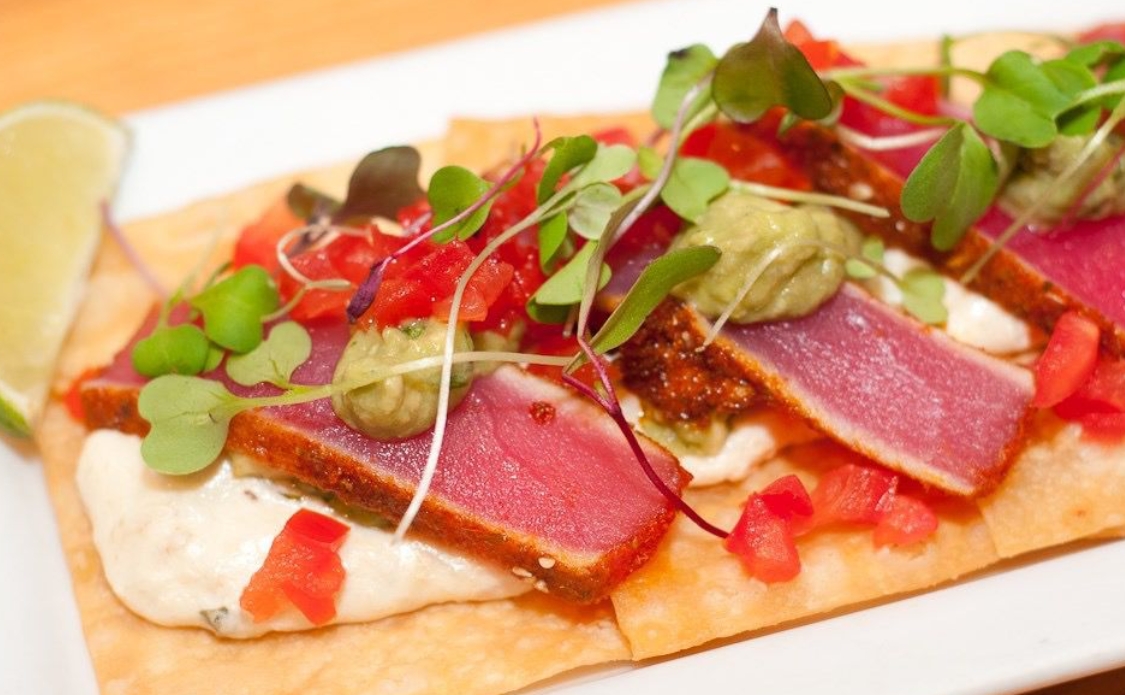 Try the: Blackened Tuna Roll
Also honored in:
""You, my friend, are an idiot."
So declared Marcus Hall when his business partner Alan Springate called him with an idea to create the first ever sushi burger bar. Yes, never-frozen, hand-prepared sushi and burgers under one roof.
But Marcus, given to routine idiocy himself, embraced the idea. Soon after, these two knuckleheads had taken the idea and put meat on the bones, so to speak. Strangely enough, The Cowfish was born. And now it can be experienced in Charlotte, Raleigh, Orlando (Universal Studios).
Upon entering The Cowfish, you are exposed to the technicolor walls, original off-beat artwork, and the exotic fish (including real cowfish) darting around in larger-than-life aquariums. To pique the senses further, expect nostril nudging, taste bud tickling and visually vivid food—the likes of which you've never tasted."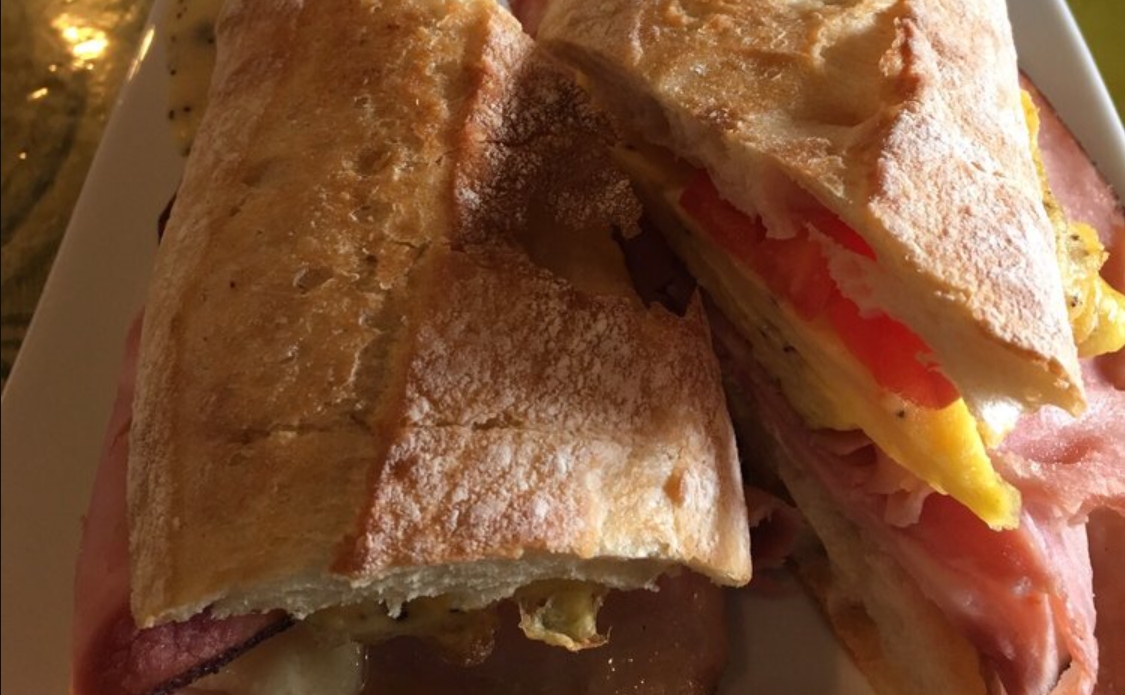 Try the: Breakfast Sandwich
Also honored in: 2021 Best Restaurants in Charlotte
"Amélie's was born in 2007 from a collaboration of three certifiable foodies who love what the French brought to the world of cooking. The emerging NoDa neighborhood in East Charlotte seemed the ideal location for made-from-scratch, French-inspired café offerings, both sweet and savory. Providing free WiFi and a comfortable, roomy gathering place, our NoDa location soon accommodated customers by tossing the keys and remaining open 24/7/365. The finishing touch came when partner Brenda Knight Ische created the whimsical ambiance using mostly repurposed items.
While we're known for our salted caramel brownies and array of French macaron flavors, we also take pride in our soups like our Spinach Asparagus Leek soup, available year-round; sandwiches like our Croque Monsieur; seasonal salads; and our coffee, tea and specialty beverage offerings."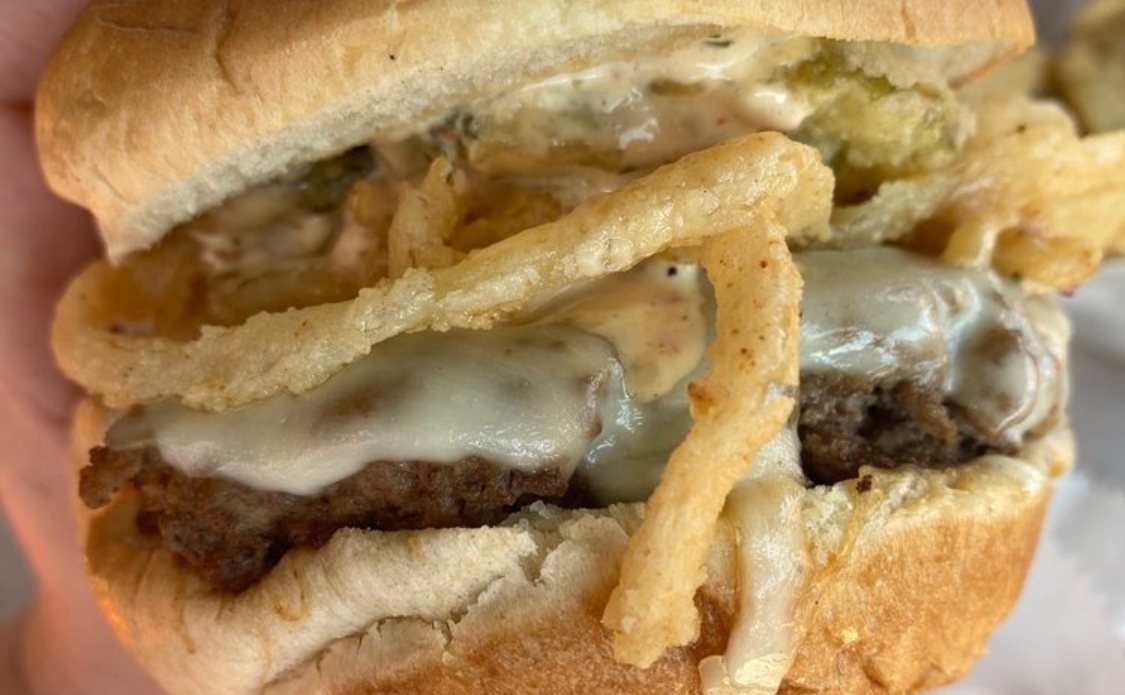 Try the: White Trash Burger
Also honored in: 2021 Best Restaurants in Charlotte
"fresh & delicious eclectic grub for vegans & carnivores. huge menu of beers & cocktails ~ drink specials everyday."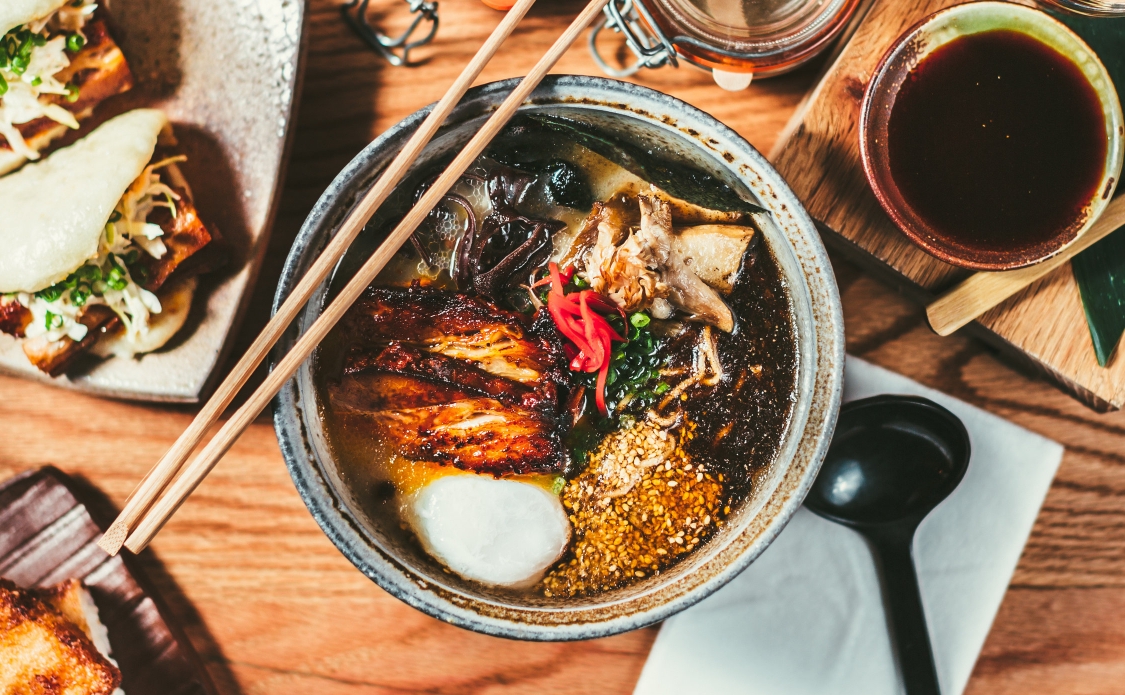 Try the: Pork Belly
Also honored in: 2021 Best Restaurants in Charlotte
"Michael Shortino is the chef and founder of Futo Buta. A third generation chef raised in NY, Shortino has traveled across the pond and throughout the US. To hone in on his craft for Asian fare. In 2006, Shortino opened the first US location of the international award-winning London-based restaurant Roka Akor in Scottsdale, AZ, and in 2013 brought the robata technique to Charlotte, NC.
Finding a home in the Carolinas, Shortino has now made it his MO to showcase the unique union of Japanese cuisine in the south. Starting with his rock n' roll ramen shop, Futo Buta.
Opening one of the first ramen shops in North Carolina in the spring of 2015, the menu displays a true homage to the history of ramen as a regionalized dish. From locally sourcing the "fat pig" from the blue ridge mountains to the bowls made from Carolina clay. In the spirit of rock, his tour is continuing with Shortino's second location which opened in downtown Asheville in 2019."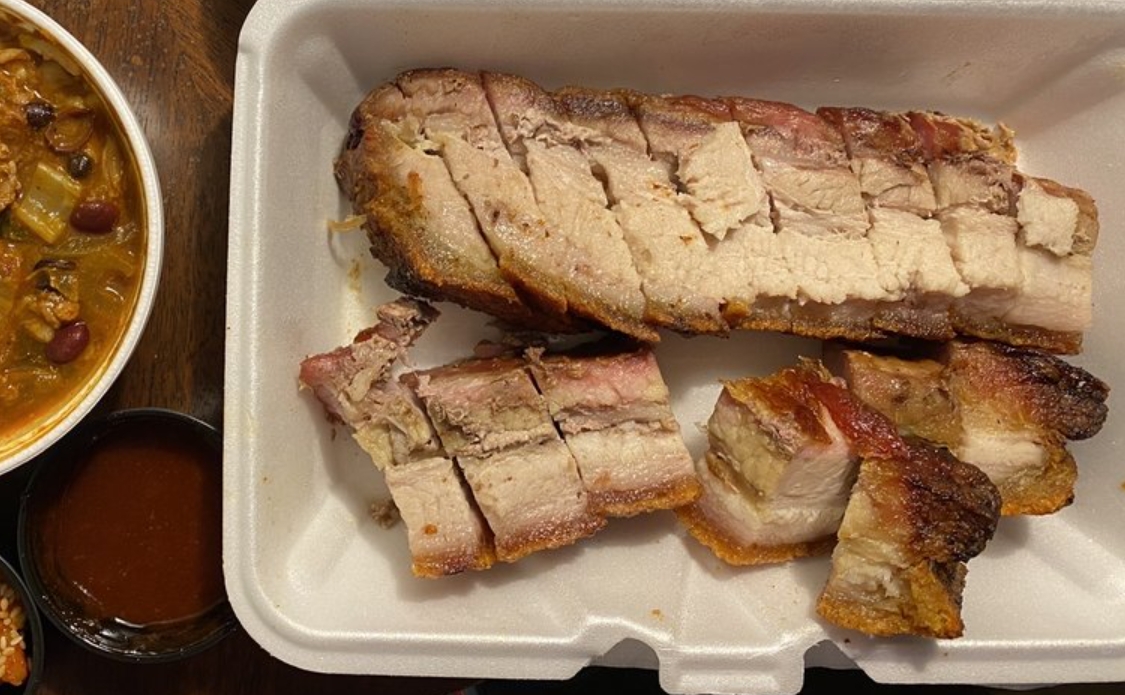 Try the: Crispy Pork Belly
Also honored in: 2021 Best Restaurants in Charlotte
"Seoul Food Meat Company is a new concept of Asian fusion dining. Traditional BBQ menu with an Asian twist to every item. Korean Fried Chicken Extra Crispy!"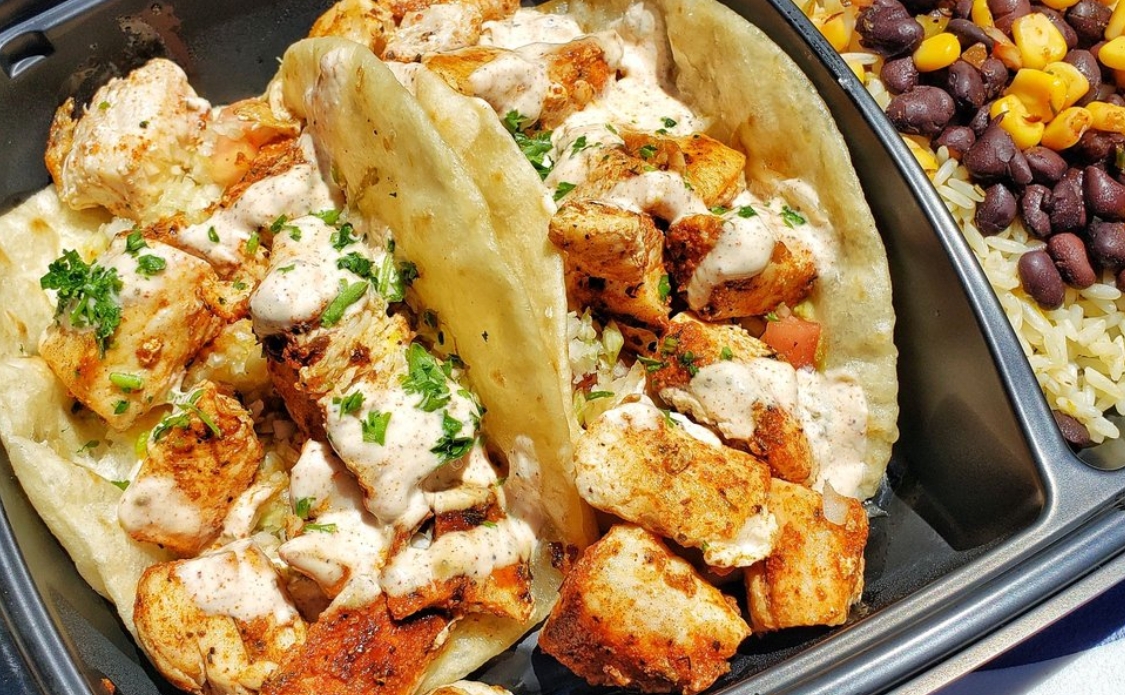 Try the: Mahi Mahi Tacos
Also honored in: 2021 Best Restaurants in Charlotte
"Imagine yourself driving down a rocky dirt road, with surfboards strapped to the roof, in what appears to be the middle of no where. To your right a bare steer skull. To your left nothing but bone dry desert and cacti. Within minutes the desert opens up to present the Pacific Ocean as the backdrop to a small Mexican fishing village. Driving into the town you see a beautiful beach with perfect six foot-swells rolling in. But before you actually get to the beach you see a small stand and a sign that says, "taco de pescado". Translation: fish tacos. You wonder to yourself, what in the world is a fish taco?
Folks traveling through Baja California found that The best fish tacos were first offered in local stands on the side of the road, often run by the Mexican fishermen themselves. Fish tacos were first brought to Southern California by surfers in search of Mexico's big waves. It didn't take long before the hand-crafted fresh seafood tacos made their way back to beachfront restaurants in San Diego.
Cabo Fish Taco is the combination of concepts from three completely different people, who share the same idea of what makes a restaurant great. Unlike most Baja styled restaurants, Cabo combines coastal Mexican cuisine with a unique healthy California feel. The food and atmosphere of Cabo is an impeccable infusion of very different styles."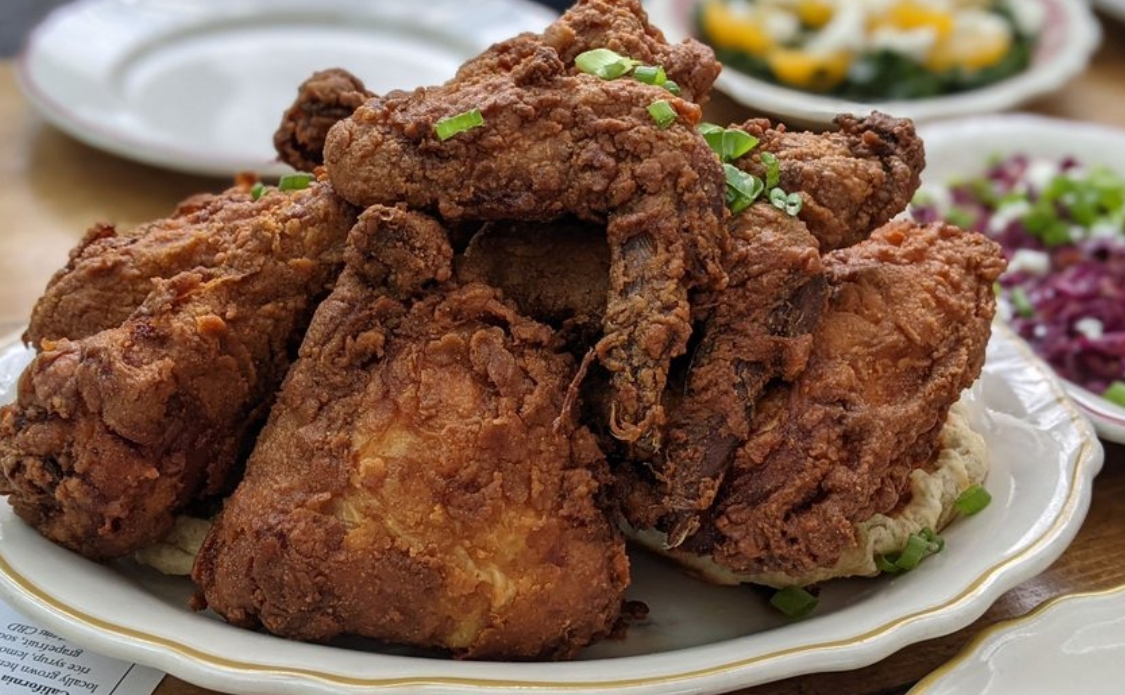 Try the: Fried Chicken
Also honored in: 2021 Best Restaurants in Charlotte
"With late 1800s and early 1900s migrations from the Appalachian Mountains and rural piedmont of North Carolina, you'll find we have regional influences in our dishes as well, and we're bringing touches of that cuisine forward to you.
The way we serve our food is on a jumble of plates – offering meats and vegetables and sides to your table. Think of it like a potluck family gathering with only your favorites.
Here, you'll find the best fried chicken in town (all right, second to your mom or grandmother's – we get it). And you'll find southern ingredients like buttermilk, sweet potatoes, NC trout, housemade pickles, roasted okra, and desserts made right here."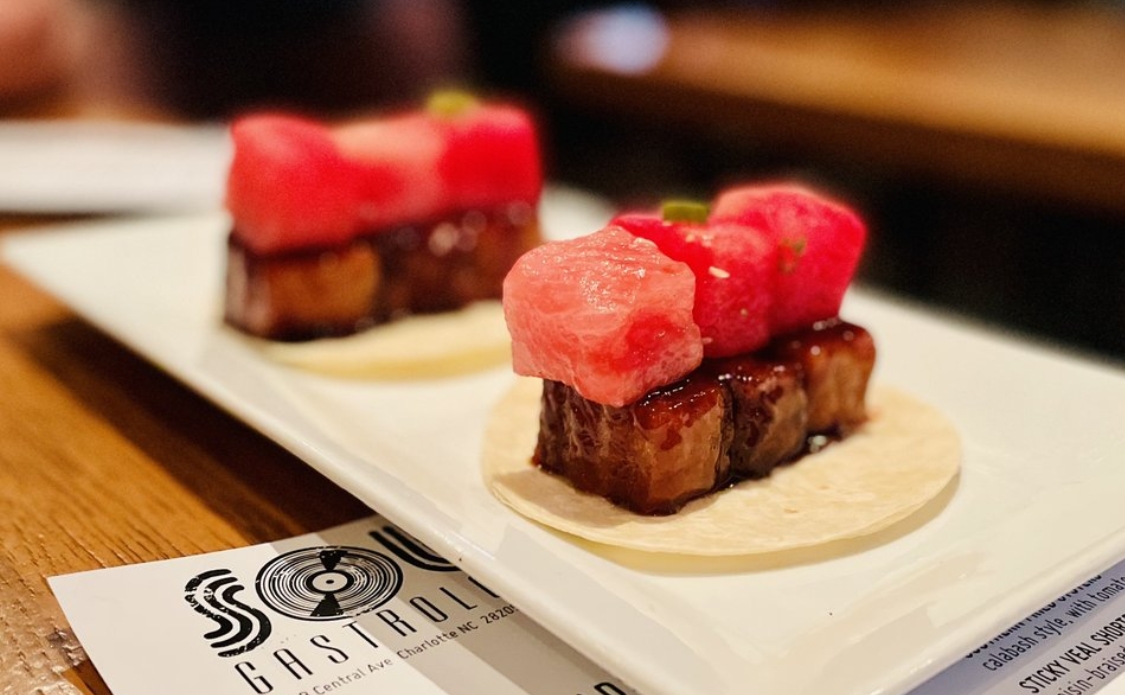 Try the: Asian Glazed Pork Belly Tacos
Also honored in: 2021 Best Restaurants in Charlotte
"Eats. Beats. Liquid Treats. In the heart of Plaza Midwood. Soul is a tapas lounge serving a variety of small plates and sushi and cocktails. After 10pm every evening one of our local DJs spins everything from classic R&B and soul, from shoegaze to house. We also offer patio dining with a great view of uptown Charlotte."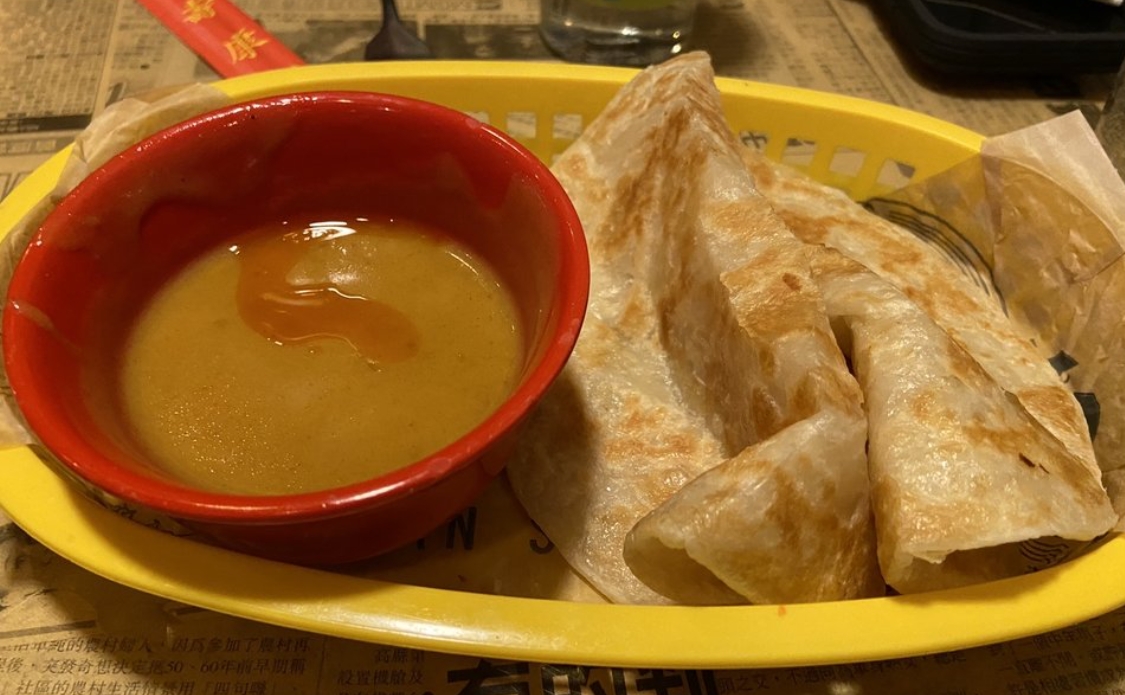 Try the: Roti Canai
Also honored in:
"It all started when four best friends with family roots in Malaysia, Hong Kong, Vietnam and exotic…Winter Haven, Florida, decided to bring the bold flavors of Asian street food to the streets of Orlando in 2011. Ten years later, Hawkers Asian Street Food now spans multiple locations across the country, but the Hawkers story is still told through three important chapters:
Great Food
Delicious Drinks
Dope Atmosphere"