2021 Best Restaurants in San Francisco
The eskca staff has compiled the very best places to eat in San Francisco, California. You can see our methodology here.
Looking for a badge to celebrate your awesome accomplishment? Find it here!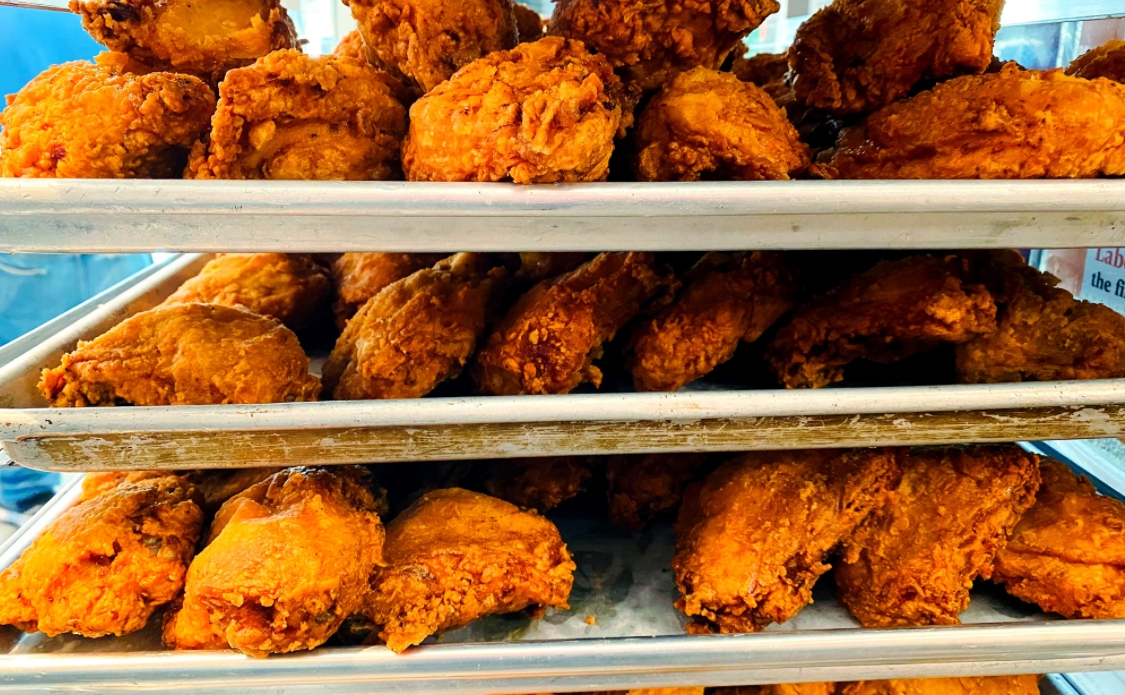 Try the: Crawfish Beignets
"In 2007, when I finally found a place to open my own little spot, I coined the phrase "French Soul Food" to describe the personal style of cuisine I wanted to bring to the public. What I hoped to convey was a soulful mixture of Southern, Creole and French cuisines presented in a down-home style and atmosphere.
Fueled by my desire to charm folks with the tastes of my hometown, New Orleans, and with the support of Libby Truesdell, my amazing partner (now my wife), I was able to turn the shoddy Tenderloin greasy spoon I found on Craigslist into my dream restaurant. Our little spot and our family have expanded now—Brenda's Meat & Three on Divisadero and Brenda's on Broadway in Oakland. Blessed by the hundreds of thousands of guests who have visited us from near and far over the years, Brenda's is still going strong!
So if you're craving something soulful, satisfying and sexy, come by and try us out. If you've already been by, I thank you and hope to welcome you back again soon—and often! Thanks."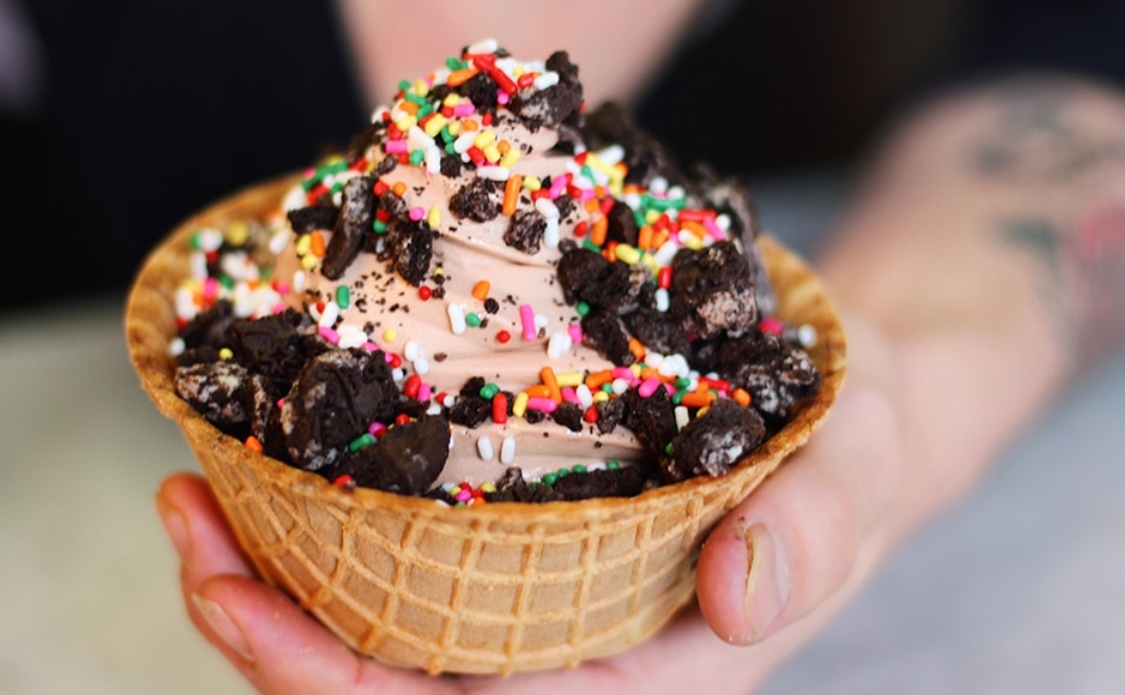 Try the: Honey Lavender
"Oh the wonder of ice cream! And salted caramel sauce…and cookies…and brownies…and pies. Bi-Rite Creamery was started by two bakers who wanted to bring San Francisco perfectly balanced, delectably delicious treats in a responsible, sustainable way. Their goal was to make you happy.
So then and now, they develop intensely flavored ice cream recipes that feature locally-sourced ingredients, often highlighting the season's tastiest fruits like Masumoto Peaches, and handmade inclusions such as the snickerdoodles for Ricanelas and the chocolate cookies in the Cookies and Cream.
After closing for many weeks during the San Francisco 'shelter in place' the Creamery is now open for takeout. On the menu are scoops of your favorite ice cream flavors like popular summertime Balsamic Strawberry and Peach Cobbler, handcrafted sundaes, and pre-packaged novelties."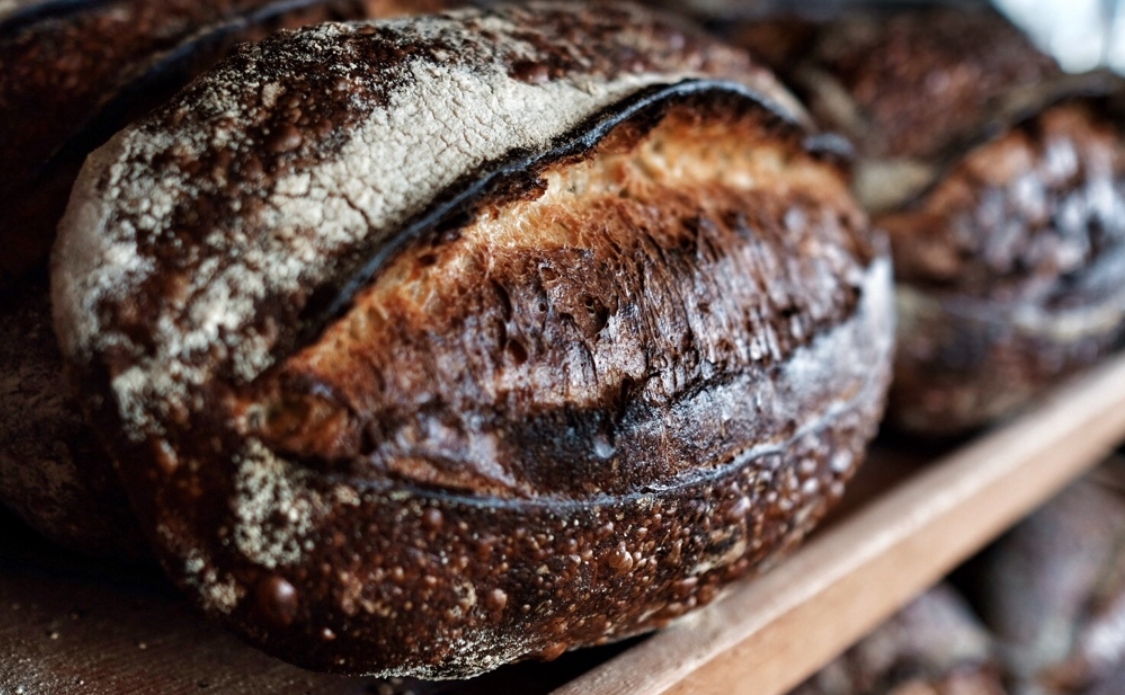 Try the: Morning Buns
"Since our founding, we've been driven by what we didn't know and what we wanted to find out. We've constantly sought new ways to do the undone in the spirit of always doing it better.
We believe our point of view sets us apart, and we are grateful for the friends who have given us the strength to go further than we could have alone. And while we've grown, we remain dedicated to the refinement of less as the very best kind of more. Always furthering a warmth and generosity of spirit and place and flavor. 20 years ago, we called it Tartine.
WHAT MADE US THEN, WE STILL MAKE EVERY DAY."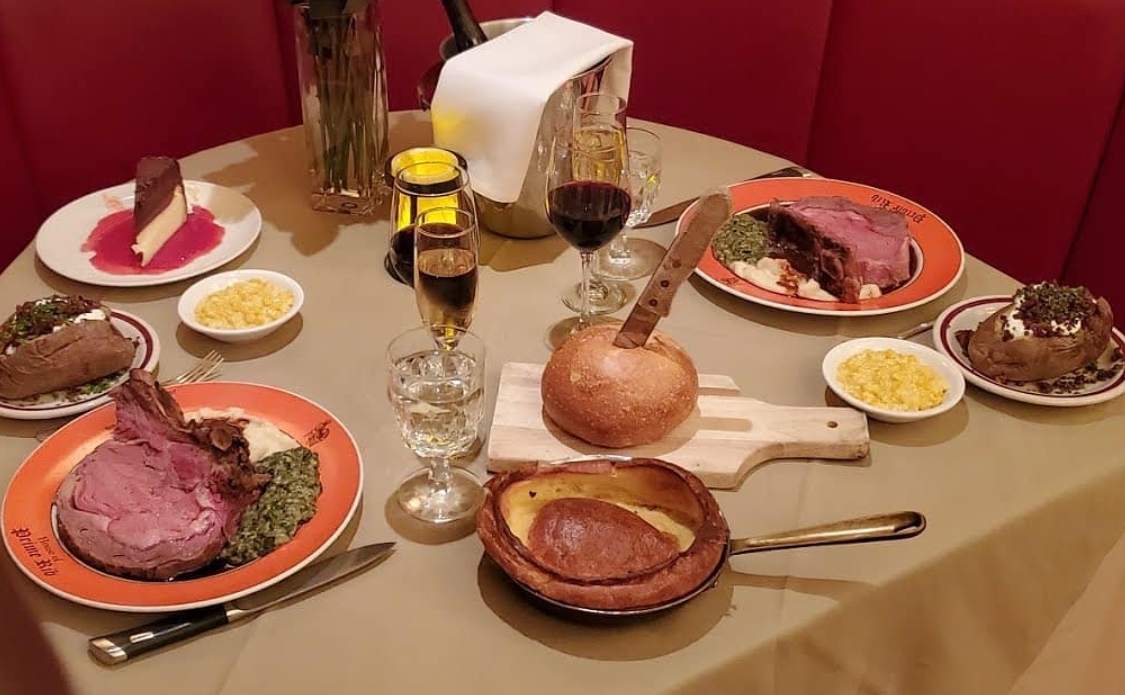 Try the: Creamed Spinach
"The House of Prime Rib serves well-marbled Prime Rib in the English Tradition. Our Prime Rib is carved at your table, to your specifications, from our unique stainless steel carts. We serve only the best beef available, the top 2% of all beef marketed."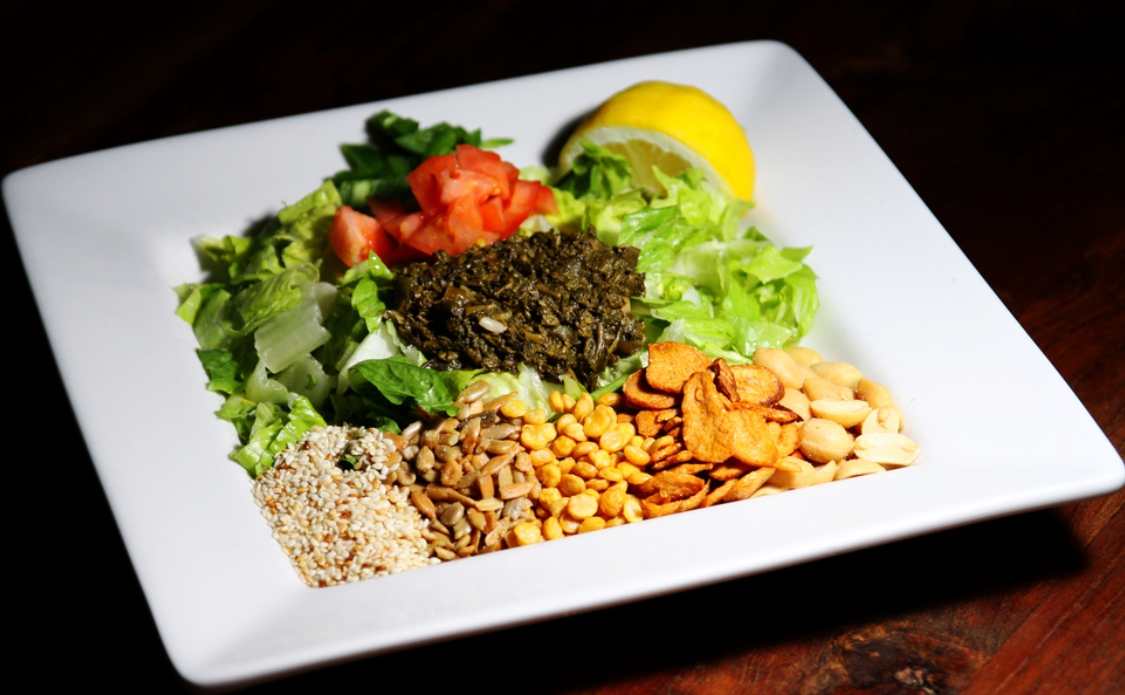 Try the: Tea Leaf Salad
Also honored in: 2021 Best Restaurants in Oakland
"Welcome to Burma Superstar.
We take much pride in bringing you the taste and cooking from Burma. Burmese cuisine reflects a history inspired by surrounding countries and ancient traditions. Coastal, forest, tropical, and mountainous cultures within Burma have all contributed to the rich tastes and smells you experience in each bite."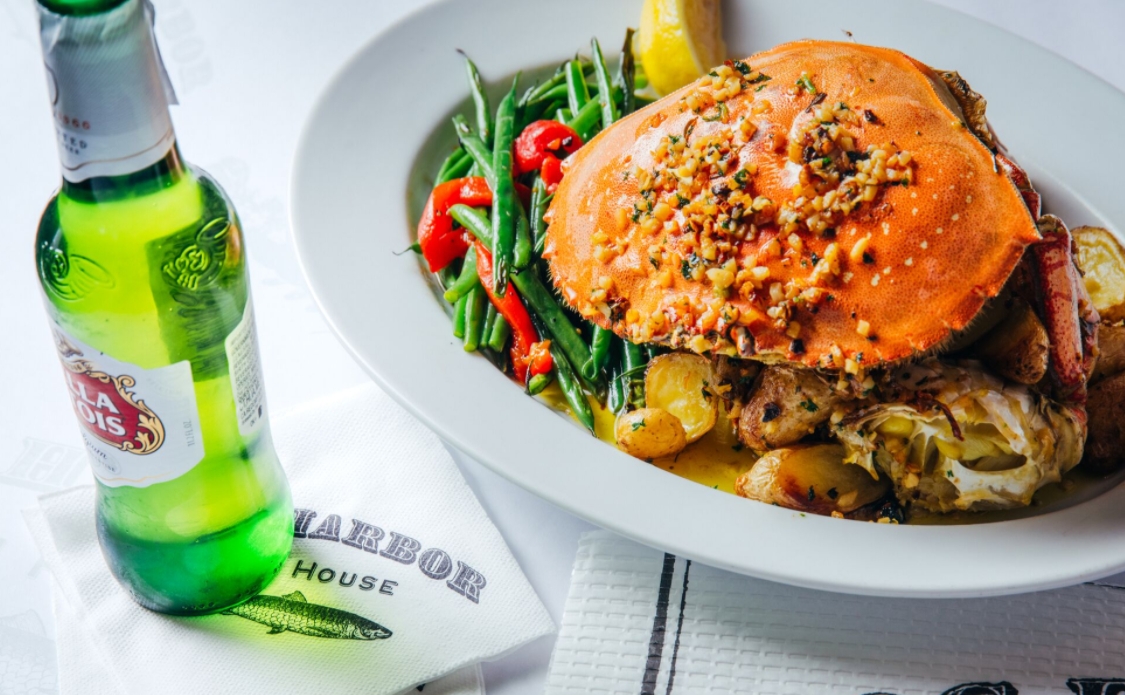 Try the: Award Winning Clam Chowder
"Fog Harbor Fish House, ranked top 5 restaurants in San Francisco according to Yelp, offers the quintessential San Francisco waterfront dining experience. Take in award-winning views of the San Francisco Bay and the Golden Gate Bridge while enjoying complimentary sourdough bread baked in-house every hour, and dining on the freshest sustainable seafood and meats available. Created by the family who developed PIER 39, our history spans over three decades and includes three generations. Family owned and operated, you can expect to meet members of the Simmons family in our dining room. Fog Harbor is proud to be the first restaurant in Fisherman's Wharf to serve 100% sustainable seafood."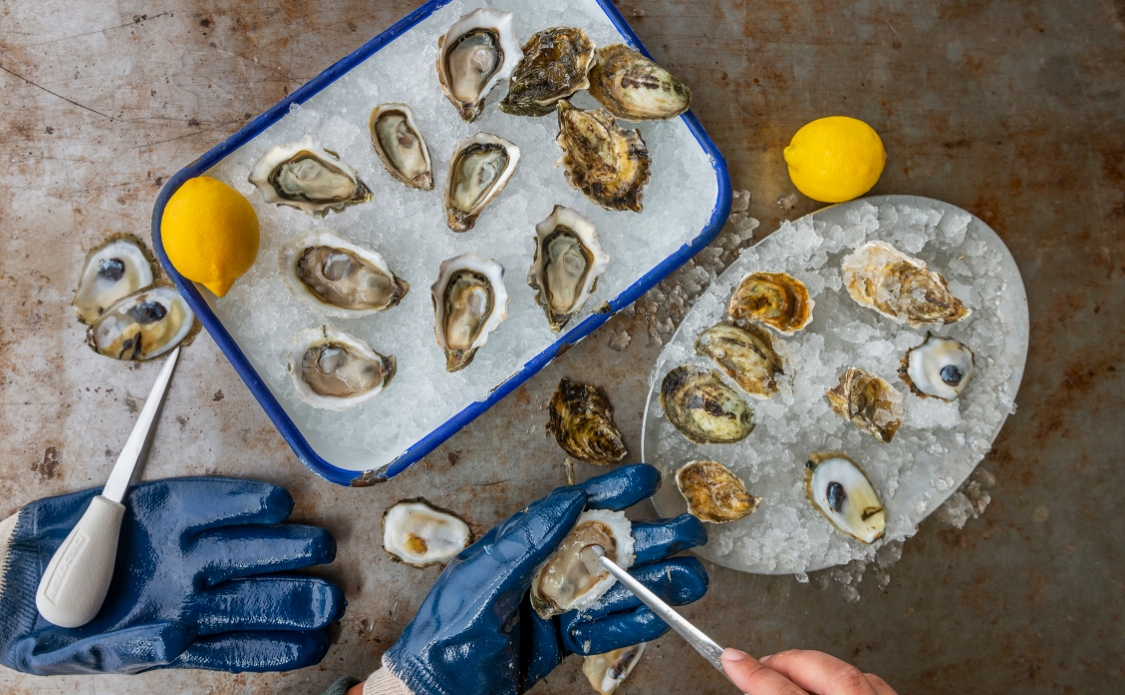 Try the: Clam Chowder
""Strong backs and weak minds" was our early motto in July of 1983 when we planted our first oyster seed in Tomales Bay, CA. We started with a five-acre shellfish lease, a handful of spat, and a headful of dreams. Marine biologists by day, oyster farmers by night, and everything else in between just to stay afloat. With partners John Finger and Terry Sawyer at the helm, Hog Island Oyster Co. has grown to become one of the premier producers of certified sustainable shellfish. With 160 acres in Tomales Bay, we harvest and sell over 5 million oysters and Manila clams each year. Our thriving 'family' of 200 plus employees cultivate, shuck, and serve an exceptional oyster experience at Hog Island locations in Marshall, Napa, San Francisco and Tony's Seafood."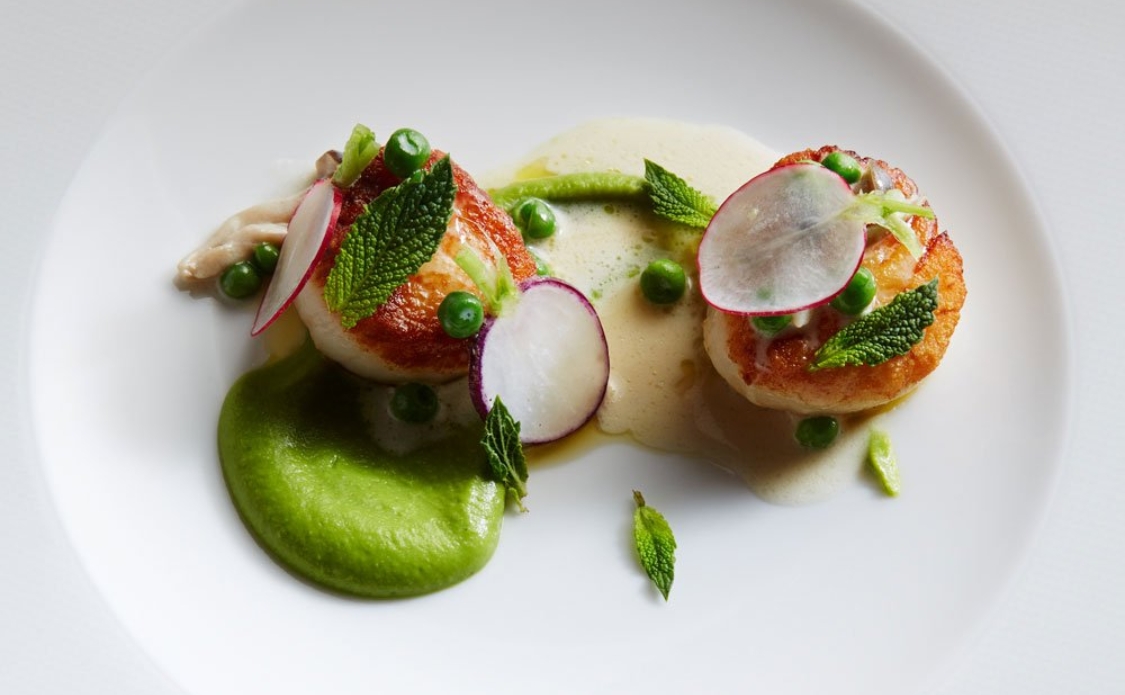 Try the: Risotto
"Twenty years after opening its doors in San Francisco's iconic Fisherman's Wharf neighborhood, Restaurant Gary Danko continues to refine its award-winning combination of classic French cooking, thoughtful and inventive use of local ingredients and personable yet impeccable service. "You don't just open a great restaurant," says Chef Gary Danko, "it's a constant work in progress".
This commitment to excellence and innovation has earned Restaurant Gary Danko its twelfth Five Diamond rating from AAA as well as a coveted Relais & Châteaux designation. The Michelin rated restaurant has also earned several James Beard Awards, including Best New Restaurant, Best Service and Best Chef – California. In a warm, enveloping space overhung with orchids and vibrant artworks, an evening at Gary Danko is both intimate and theatrical—a loving nod to an old-world dining experience with its heart thoroughly planted in the new: fresh, locally grown and raised foods drawn from the region's vast seasonal offerings, prepared with precision and flair."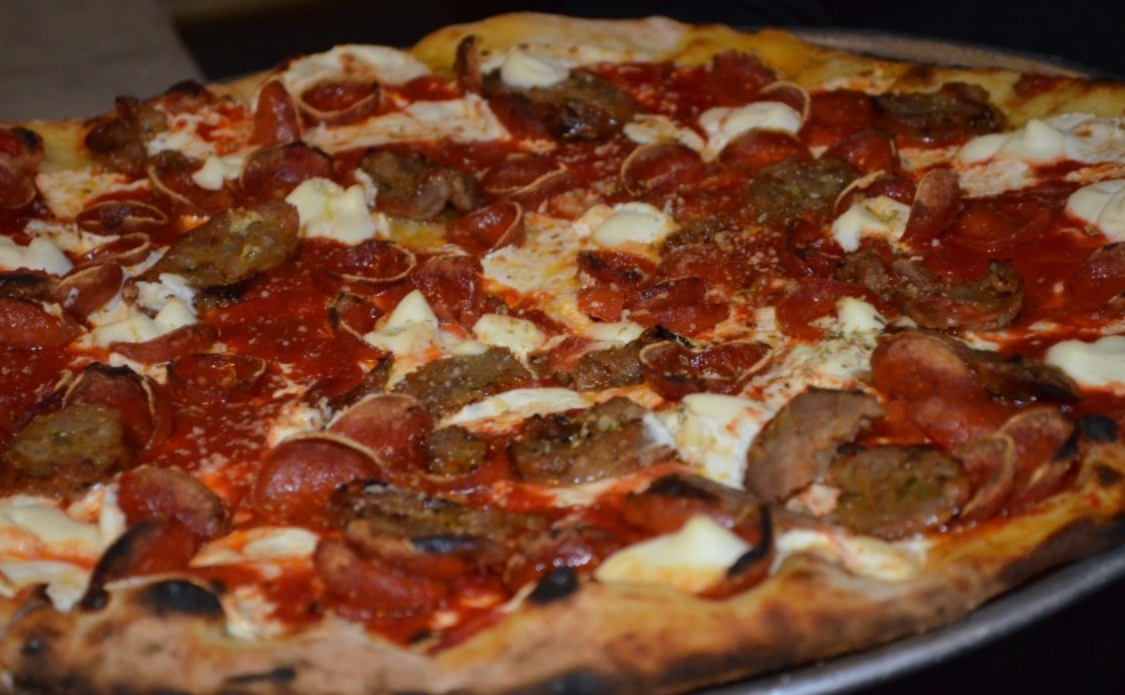 Try the: Margherita Pizza
"Since 1991 Tony has been involved in the pizza industry. Since then Tony has won numerous awards including Best Pizza Margherita at the World Pizza Cup in Naples, Italy and Best Pizza Romana at the World Championship of Pizza Makers in 2011. Tony was the first American and non Neapolitan to win this coveted award in Naples. Now right in the heart of North Beach lies Tony's Pizza Napoletana where Tony hand crafts the award winning pizza Margherita right out of the same oven he won in Naples, the Cirigliano Wood Burning. Tony's Pizza Napoletana is a state of the art full service restaurant that offers several styles of pizzas which include Neapolitan, Classic American and Italian, Sicilian, Pizza Romana, Gluten Free and New York, Detroit and St. Louis Style and displays seven different types of pizza ovens.
A delightful array of antipasti, pastas, insalata, and dolci are available at Tony's including a full bar that includes Italian and California wines, aperitifs, digestives and hand crafted artisan cocktails. At Tony's we pride ourselves in using only the finest ingredients which include fresh herbs and honey from our roof-top garden. We import authentic Neapolitan and Italian products each week and support several locally grown organic farmers and artisan cheese makers. All of our purveyors are specifically picked by Tony Gemignani bringing you the highest quality food or drink right to your table."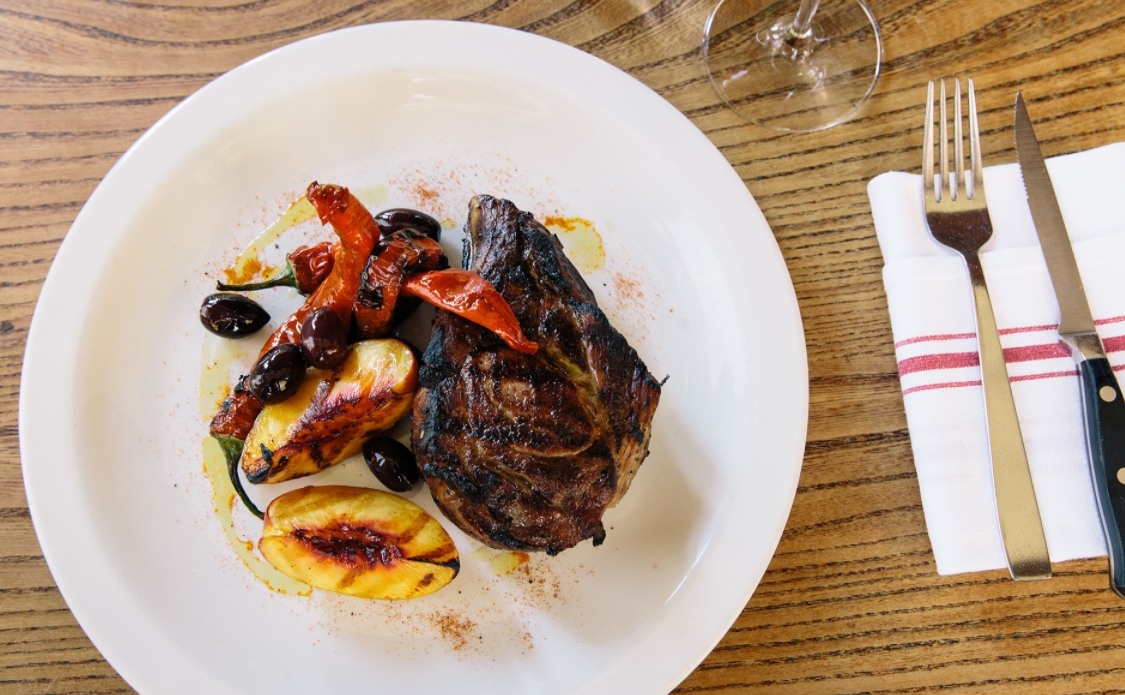 Try the: Pork Chop
"Specializing in organic wood-fired cuisine, we serve simple food created with seasonal ingredients sourced from local purveyors.
Collaboration is the heart and soul of our dynamic kitchen. Each chef contributes passion and expertise in building the weekly menu, and our open-air kitchen offers guests the chance to see them at work. It's always been about taking care of people—neighbors, friends, family—and creating a place for everyone to eat well and connect.
We build fresh, new menus each week from the incredible ingredients available to us in Northern California—this means sourcing locally from Farmers' Markets around the Bay Area and other nearby food purveyors. We serve generous portions, offer a diverse wine list, and craft thoughtful, straightforward cocktails."