2021 Best Restaurants in Minneapolis
We've gathered the very best spots to chow down in Minneapolis, Minnesota. You can see our methodology here.
Looking for a badge to celebrate your awesome accomplishment? Find it here!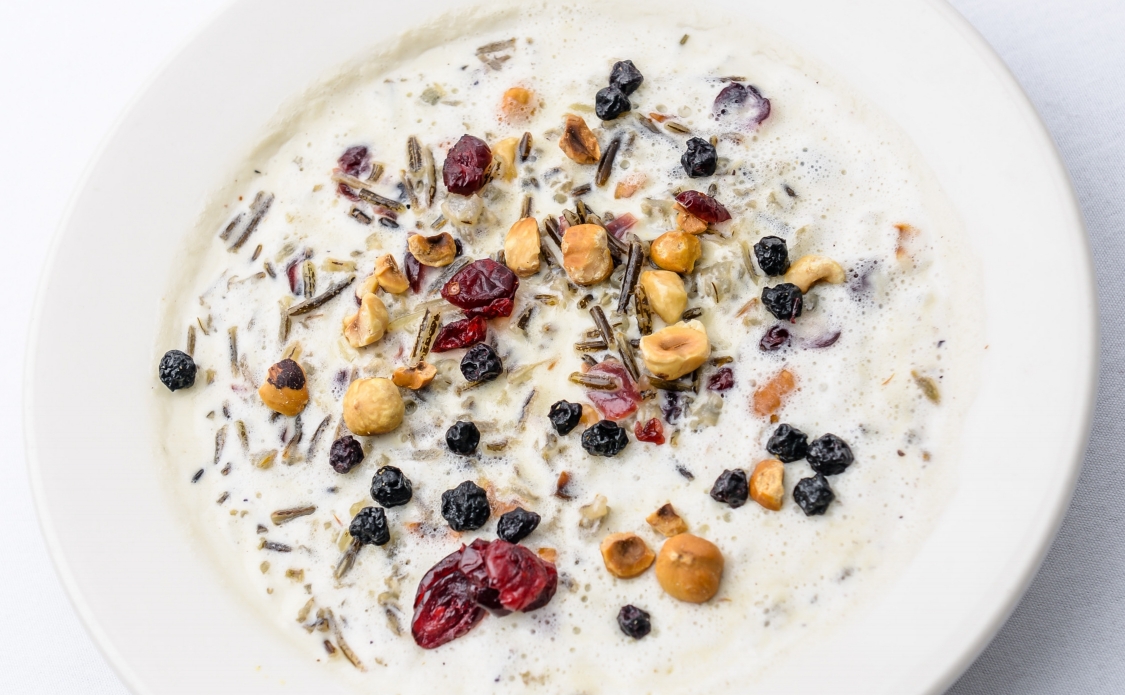 Try the: Maple-Glazed Bison Sausage
"Started by two renegade chefs (and their business-minded wives) with the desire to bring fresh, local, and creative breakfast and lunch to downtown Minneapolis, Hell's Kitchen eventually expanded into our current underground lair where we now offer our great food, drinks, and entertainment in a cheeky environment morning, noon, and night. P.S. Don't worry about the name… it's just how we feel toiling in the hot kitchen while you enjoy your meal. And NO, we have nothing to do with Gordon Ramsay's reality TV show of the same name. Our restaurant was slinging hash years before Ramsay's show started!"
Try the: Hog Frites
"It all started in Omar Ansari's garage in 1994. He liked beer, felt it should be brewed a certain way, and had expectations of what defined good beer. The motivation for the big idea was the fact that Ansari, along with current (and soon to be) beer lovers were growing "surly" because they couldn't find enough good beer. A space was procured in 2005, previously the home of his parents' abrasives manufacturing business – the very building used by Omar's Pakistani father and German mother to build their own business 40 years before. By the end of 2005, Ansari and then, head brewer, Todd Haug put the finishing touches on their big idea and all systems were finally 'go': Surly sold its first keg on February 2, 2006, and has never looked back. Surly is now served at bars, restaurants, and retail locations across Minnesota, Iowa, Chicago, Wisconsin, Nebraska, North Dakota and South Dakota and now calls a $30 million Destination Brewery and Beer Hall home."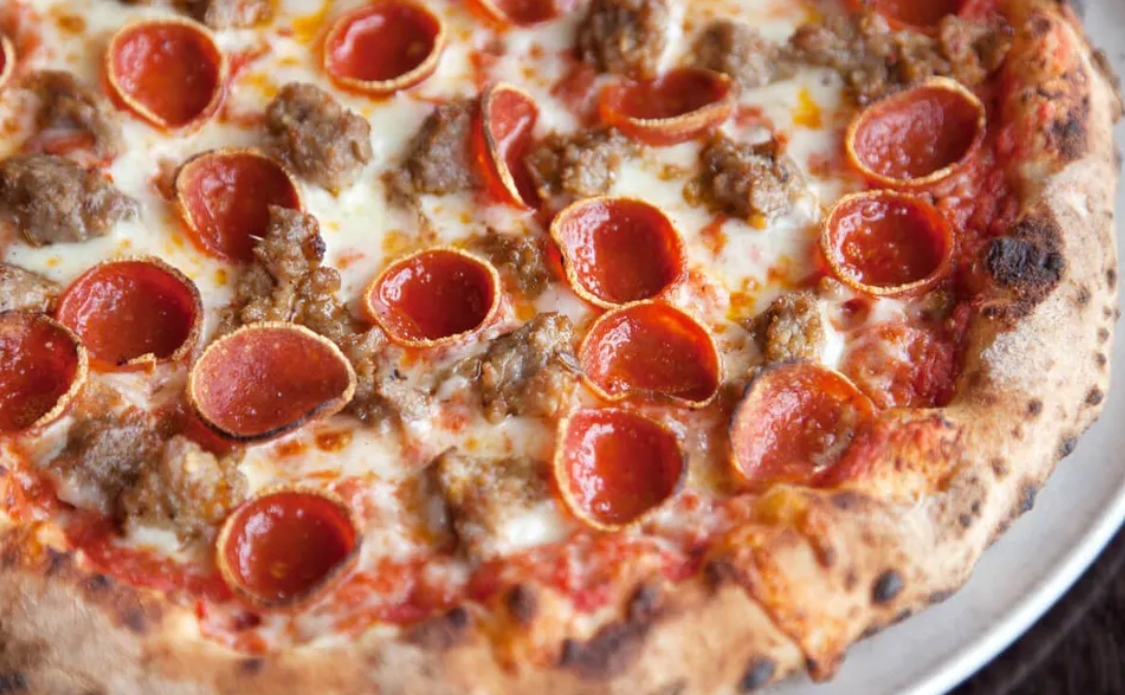 Try the: Korean BBQ Pizza
"A Korean immigrant, inspired by the pure love of food, joy, and her mother's own delicious cooking, quits her day job, opens an artisan pizza pie place and names it after her dog. There's no need to be overly patriotic here, but is there anything more American than that? Yep, sometimes dreams do come true."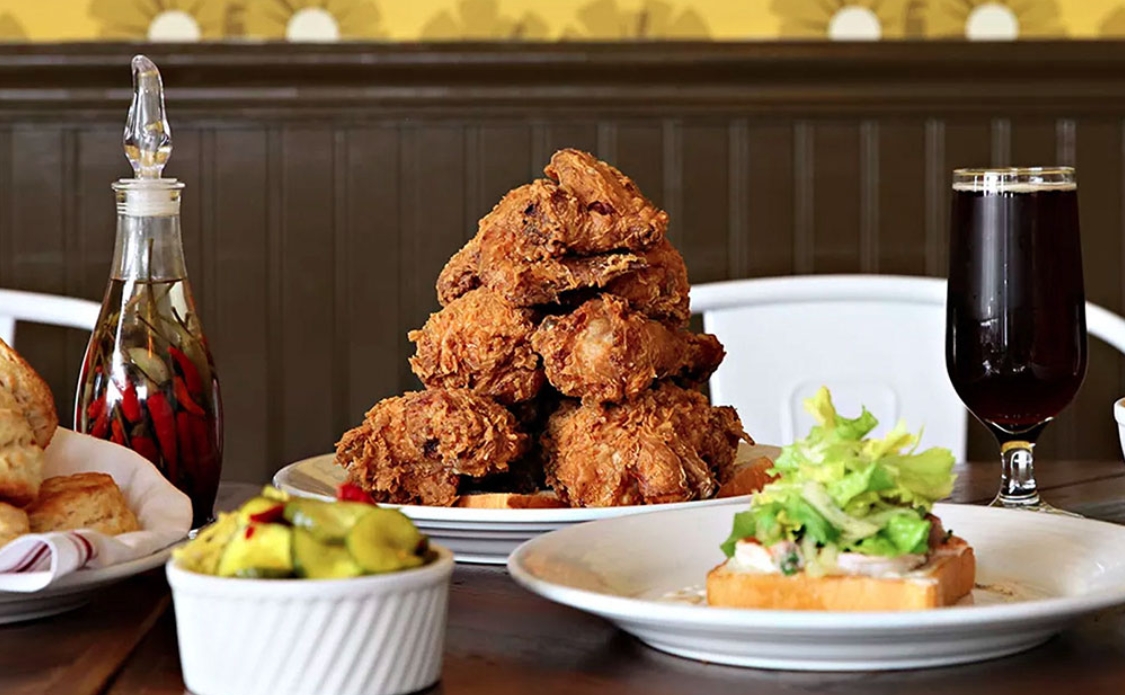 Try the: Fried Chicken
Also honored in: 2021 Best Restaurants in Saint Paul
"Our original neighborhood spot in South Minneapolis where all your favorites originated, always feels like home."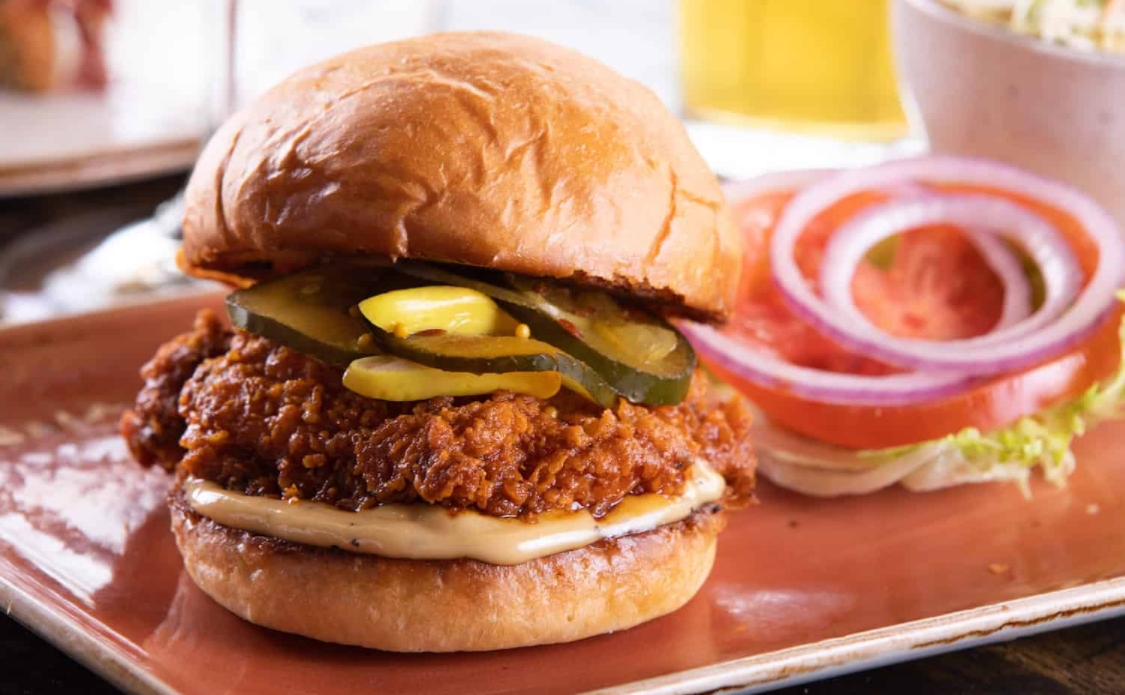 Try the: Red Cow Salad
Also honored in: 2021 Best Restaurants in Saint Paul
"Red Cow was hatched the way a lot of great ideas are – around the kitchen table. As a family, Luke, Michael and Peter, would always talk about what kind of restaurant they would build together. With a shared love for a really good burger, the family decided on a "modern tavern" concept that would elevate burgers and beverages to something special. Stumped on a name, the family pitched ideas back and forth for weeks until one day Michael said, "how about 'Red' for the wine and 'Cow' for the burgers? Red Cow!"
With a concept and a name under their belts, They sought out a team to help create a menu of diverse and flavorful burgers. Red Cow's signature burger is the 60/40. Made with 60% certified Angus beef and 40% ground bacon patty and topped with Wisconsin-aged cheddar, beer mustard and candied bacon – it's definitely a 'must.' If you're looking for something a little more outside the box, check out the Barcelona Burger. Topped with manchego, prosciutto, piquillo pepper and smoked pepper aioli, the Barcelona Burger raises the stakes in the burger game. Voted "Best Burger" by Mpls/St. Paul Magazine twice and ranked as one of the hottest burgers in North America by Eater, the menu at Red Cow has raised the bar on the burger game."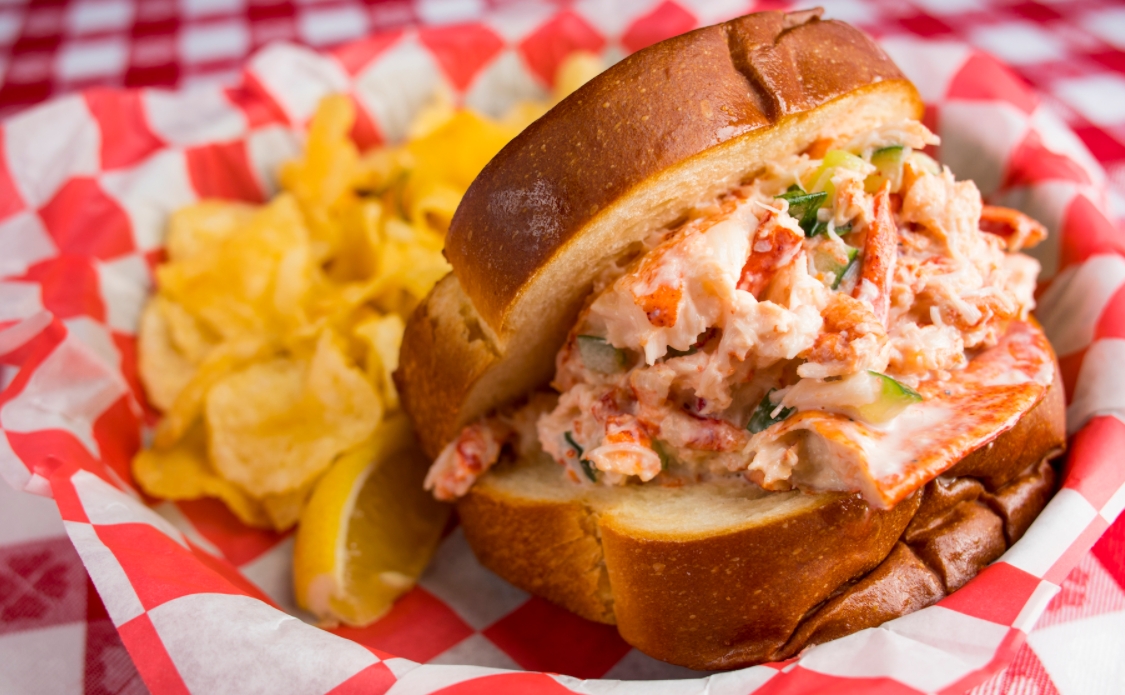 Try the: Lobster Roll
"Although named for the boats used to catch lobster, Smack Shack was launched as a food truck in 2010 serving lobster rolls from a land-locked downtown Minneapolis parking lot. Owner Josh Thoma had a great recipe and a belief that appetite for fresh lobster in the Twin Cities was as strong as any coastal city."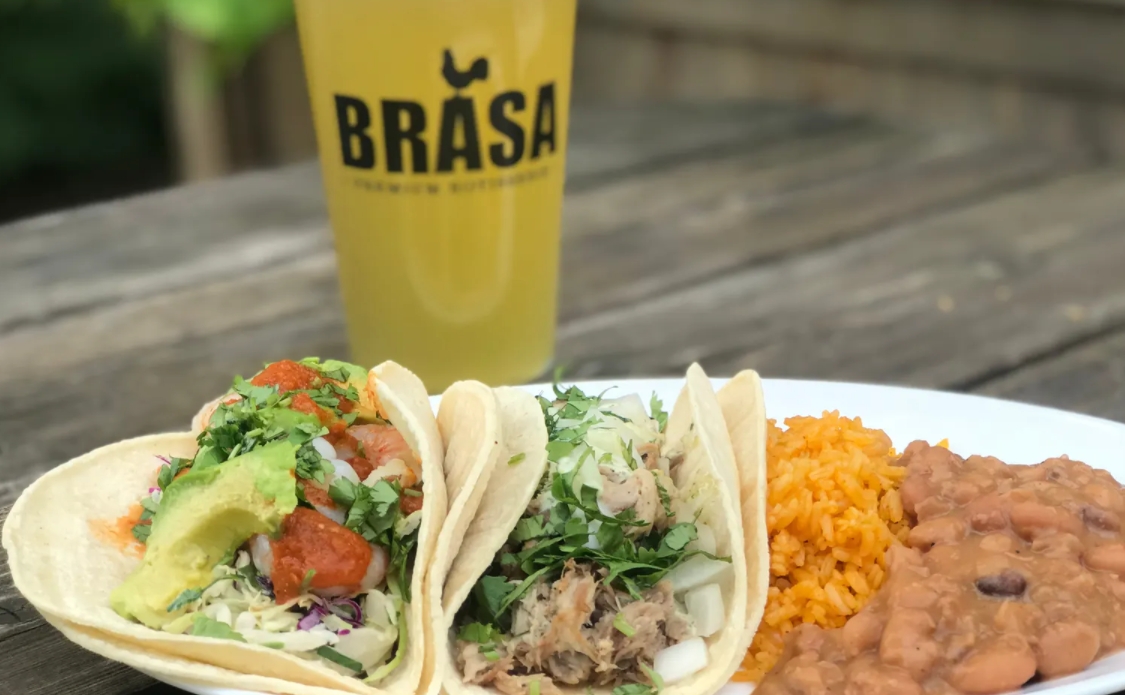 Try the: Pulled Chicken
"We serve nourishing food inspired by the traditional ingredients and flavors of the Southern U.S., Caribbean and Mexico. Our kitchen is supplied with many locally sourced products, 100% natural meats, eggs and dairy. We also feature organic ingredients, Fair Trade coffee & teas."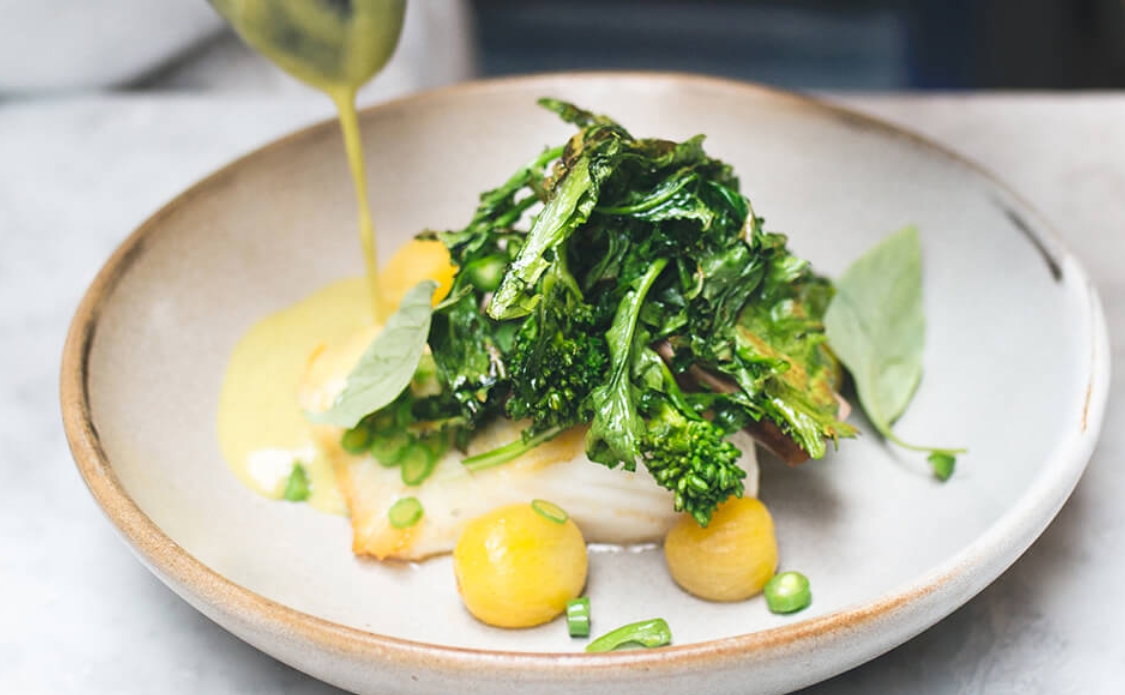 Try the: Spaghetti Nero
"Spoon and Stable is a restaurant located in what was once a horse stable, dating back to 1906, in the heart of the North Loop Neighborhood. It is the dream of Chef/Owner Gavin Kaysen, a James Beard award-winning chef to bring his talents back home to Minneapolis, where he grew up. The cuisine is focused on the seasonality of the Midwest, the roots of the local culture and technically inspired by the French cuisine for which Chef Kaysen is known."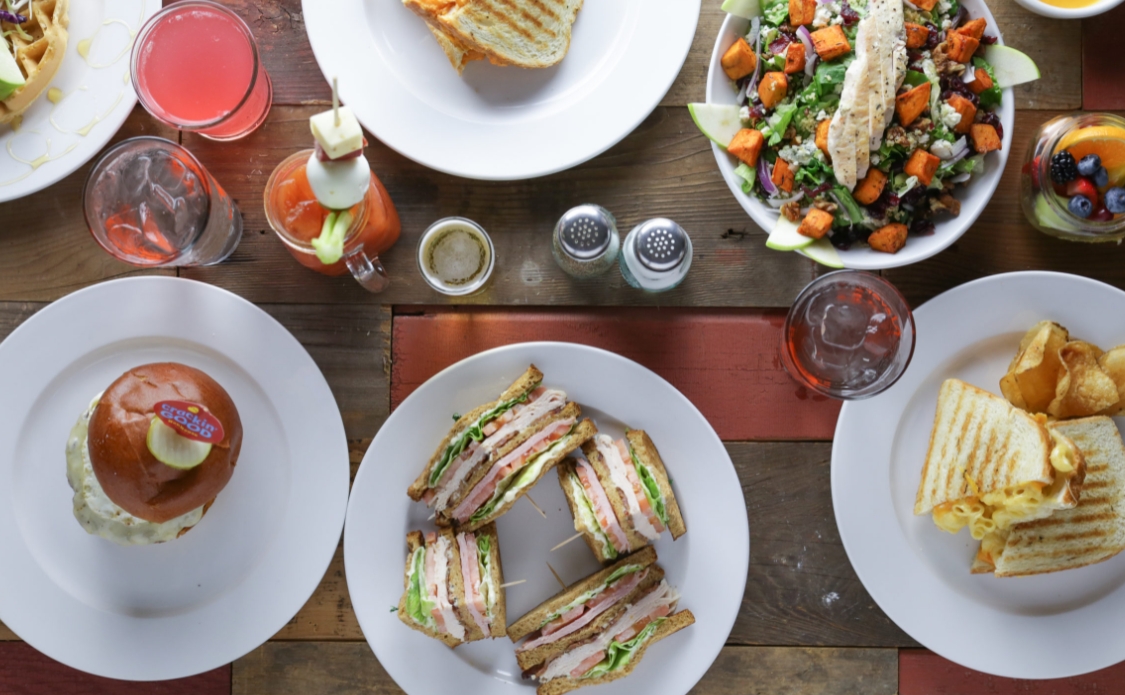 Try the: Kitchen Sink Omelette
"Hen House Eatery specializes in local food and drink. We use the freshest locally-sourced ingredients we can find and serve breakfast all-day. Our bar features a variety of craft beers and specialty bloody mary's. And don't forget our bakery to satisfy your sweet tooth.
The concept for Hen House Eatery hatched when three friends who loved serving breakfast downtown Minneapolis decided to open a place of their own. With a shared vision of creating a dining experience that was both welcoming and vibrant. A place you can enjoy a homemade meal cooked with heart and soul served with a splash of creativity."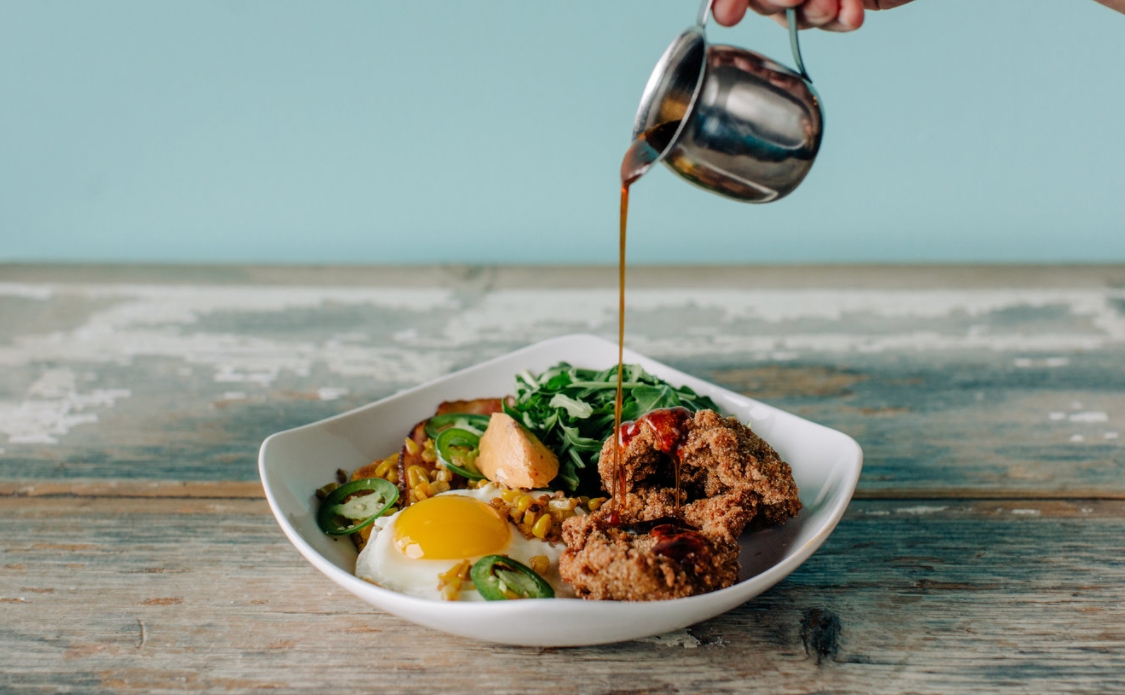 Try the: Slow Roasted Pork Arepa
"Hola Arepa is a restaurant in South Minneapolis serving our take on Latin street food. We serve Venezuelan-style stuffed arepas, Latin American-influenced small plates, and tropical craft cocktails.
Chef Christina Nguyen & her partner Birk Grudem started Hola Arepa as a food truck in 2011. Though the truck has been mostly in hibernation since they opened their brick & mortar restaurant in 2014, you can always enjoy their arepas, other dishes & cocktails in a space inspired by their travels to beach towns and charming old cafes in South America, Central America and Mexico."