2021 Best Restaurants in Columbus
Our team has assembled the best eateries in Columbus, Ohio. You can see our methodology here.
Looking for a badge to celebrate your awesome accomplishment? Find it here!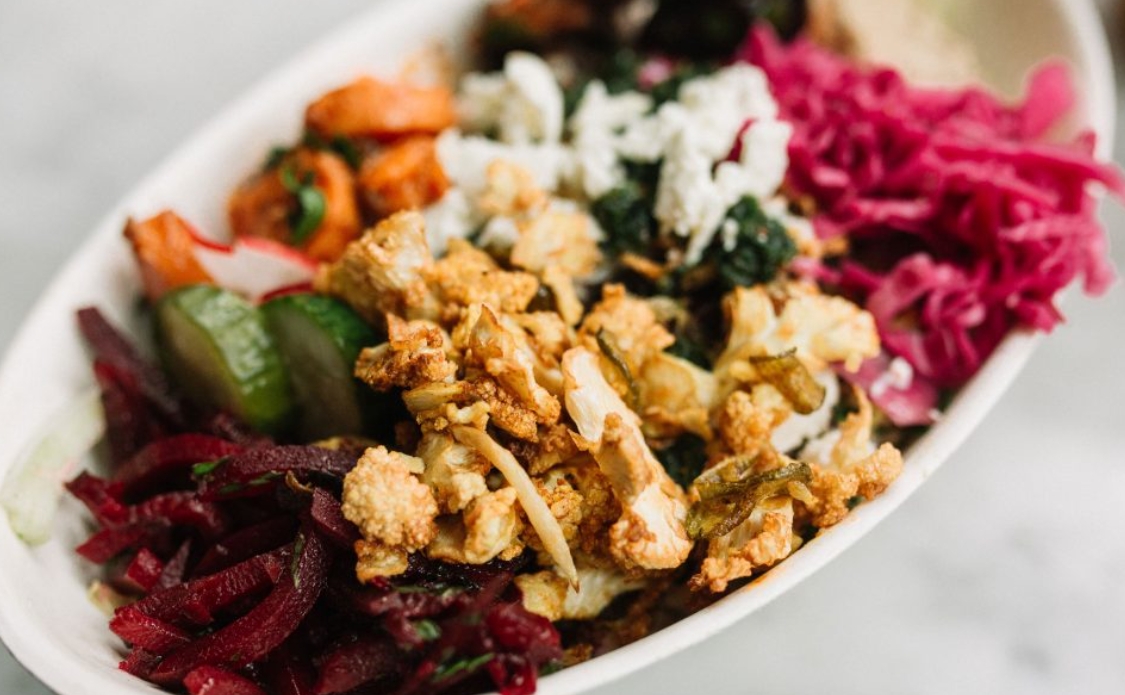 Try the: Lamb Bacon
"This is our ode to brassicas, a family of vegetables known for serious nutrition. We prepare them simply, so their beautiful flavors and colors can shine. Meet 'Pop' Malhame, who immigrated from Beirut, Lebanon to Brooklyn, New York in 1920. 95 years later his grandsons, Kevin and Darren, opened Brassica featuring organic, whole wheat pita, artisan tahini and organic chickpeas, antibiotic free meats, a tremendous network of local growers, & craft brewers, and a marvelous team."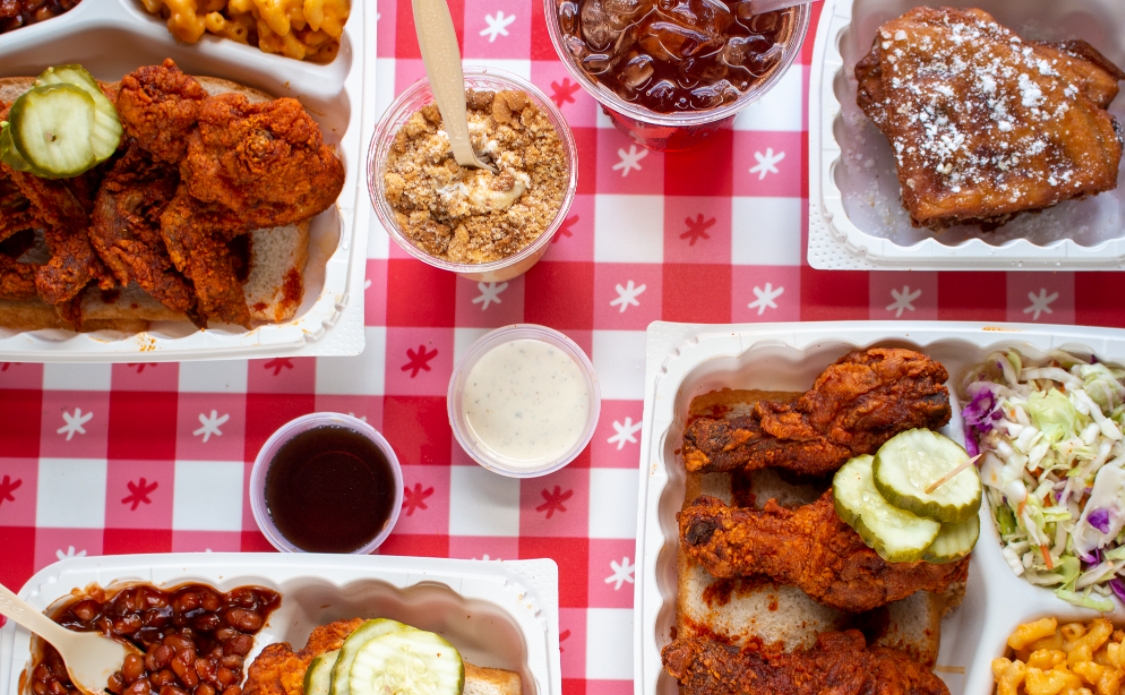 Try the: Fried Chicken
"In the fall of 2013, we experienced Nashville's famous hot chicken culture for the first time. The taste, the smells, the mix of people in the restaurants – we were instantly hooked. When we returned, we experimented non-stop.
Night after night, we tested out new twists on our own hot chicken recipe. Soon we started serving friends of friends and then we finally served our first group of strangers (in a random parking lot, if you can believe it).
Just months after that trip, we opened up a small pop-up chicken window in Olde Towne East. Every weekend we'd sell until the chicken ran out. We also began fulfilling our vision to hire men and women in need of supportive employment."
Try the: New Orleans
"Fox in the Snow Cafe is a bakery, coffee shop serving up rustic-style baked goods and hand-poured drinks out of three quaint shops in the Italian Village, German Village and New Albany neighborhoods of Columbus, Ohio."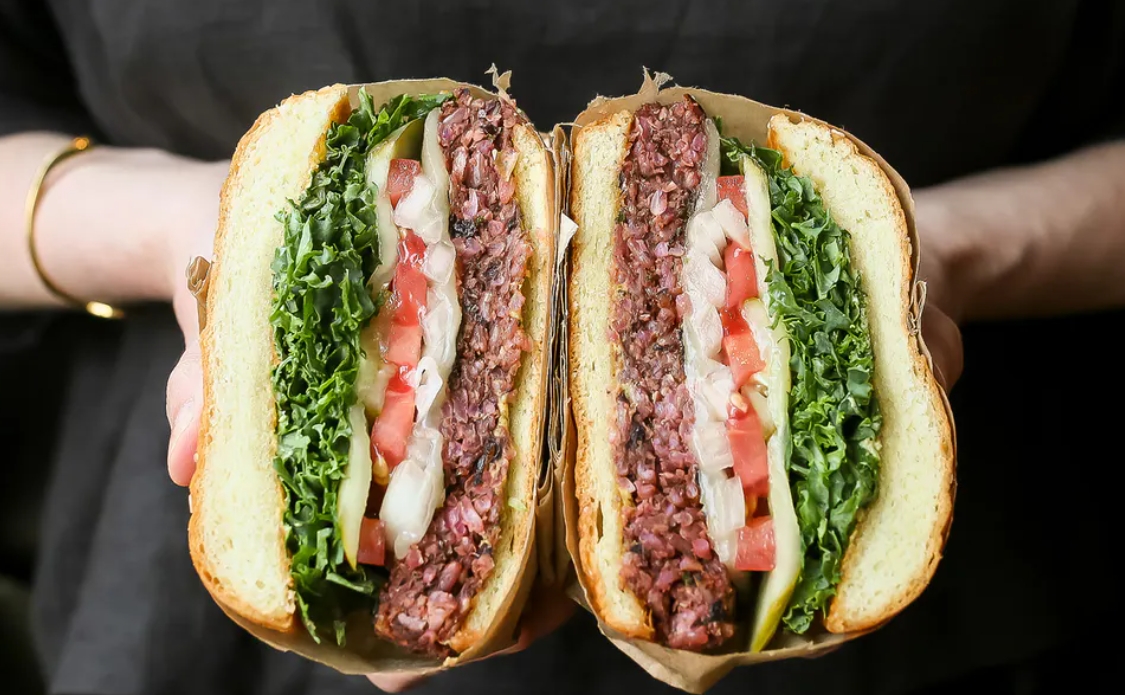 Try the: Veggie Burger
"At Northstar, we recognize that every decision we make affects the health of our community and the environment on a local and on a global scale. We make conscious decisions about the kinds of locations we choose, the way we build our restaurants and the operating supplies we purchase in the cafes.
Most importantly, we're extremely careful about the ingredients we use. We choose locally grown, organic, and artisan produced foods not only to protect the environment and to support producers whose values are aligned with ours but also so that we are serving the most wholesome and delicious food we can."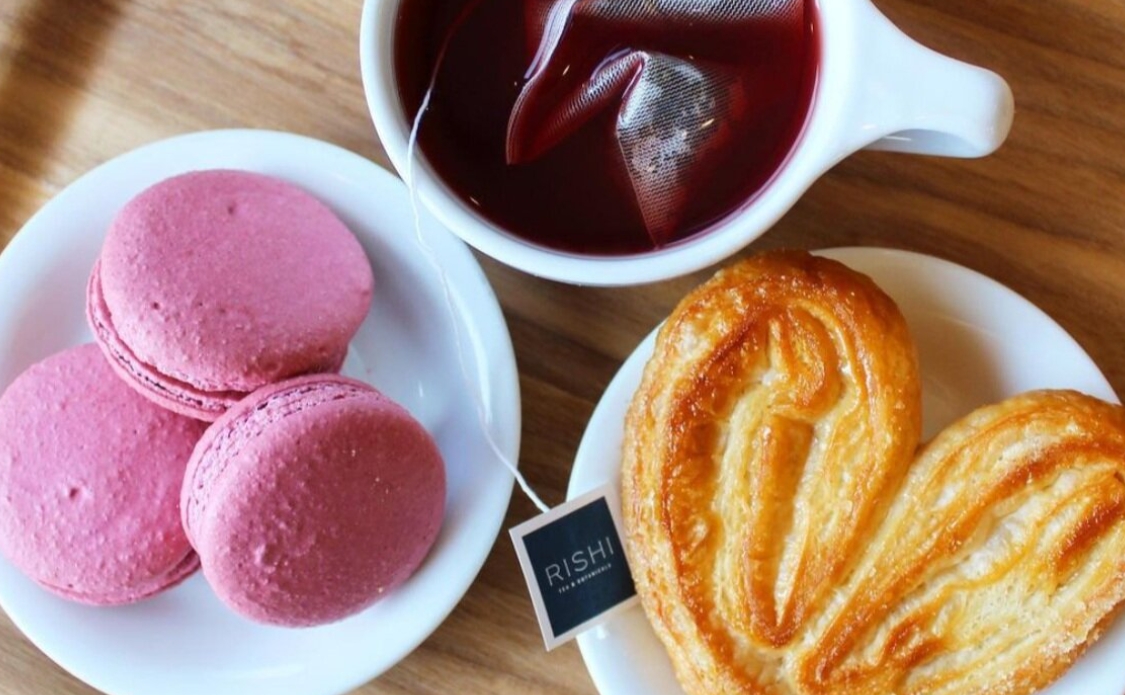 Try the: Chocolate Bombe
"We are a from-scratch, pastry kitchen that has become a Columbus destination! Visit us in the heart of German Village!
We specialize in classic French pastry & dessert – yet have an unmistakable character of our own. Macarons, Croissant, Confections, Desserts and more."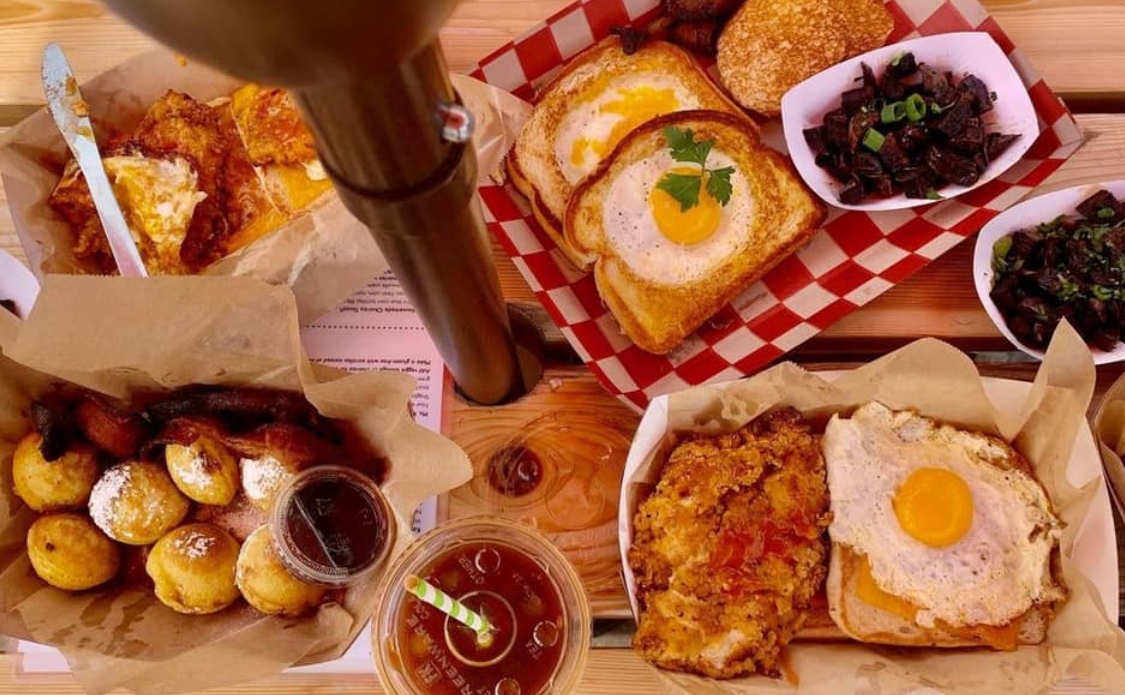 Try the: Sweet and Spicy Bacon
"Katalina's, The Little Cafe with Lots of Local Goodness™,
is happily (and hipsterly!) housed in a 100-year-old gas station. Katalina snagged this tiny old building and brought it back from the brink. This Dine Diva had a vision for a café, slinging local homemade food with attitude—but no pretense. So she set out on a mission to turn what was once also an icehouse into a hot spot for breakfast, brunch and lunch. Armed with energy, drive and flea market finds, Katalina made the place come alive with friends, neighbors and local suppliers.
It soon became what it is today—a buzz-worthy locale where people line up for miles and enter with smiles for breakfast, brunch and sandwiches—and Pancake Balls™, lots and lots of Pancake Balls™ (over a million to date, in fact)!"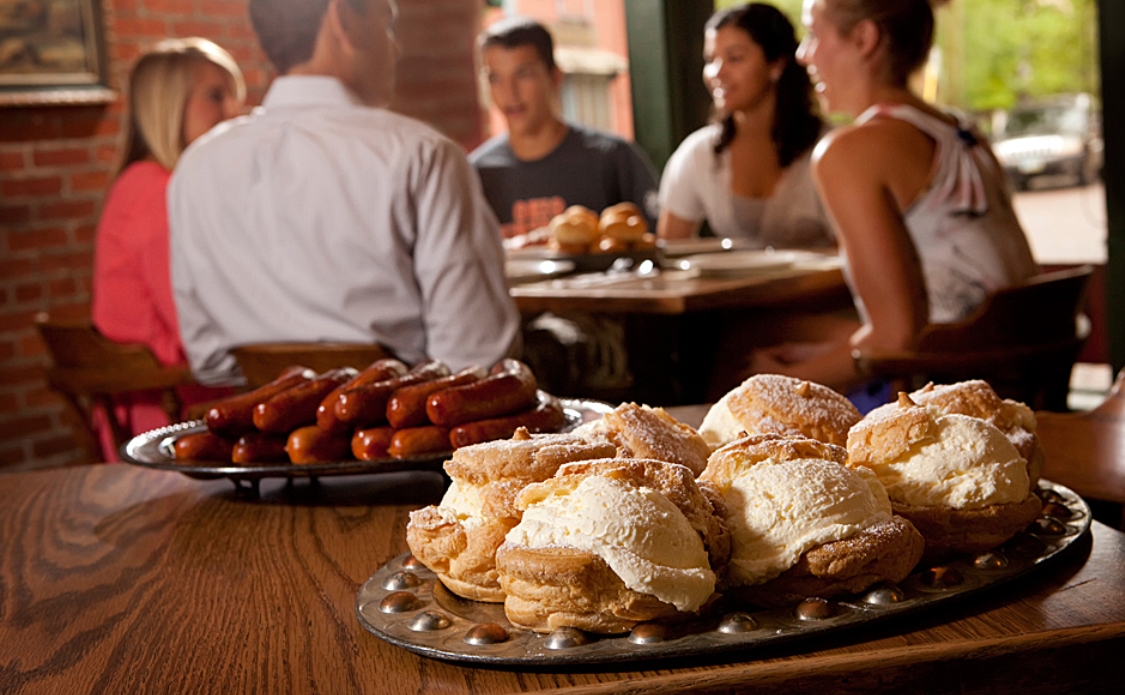 Try the: Schmidts Famous Pretzel Nuggets
"J. Fred's grandson, George F. Schmidt, opened the company's first restaurant in July of 1967 just around the corner from his grandfathers' meat packing plant in German Village. Using meat recipes from the packing days and dessert recipes from the German ladies hired to run the kitchen, Schmidt's Sausage Haus became an instant success. Schmidt's is still a landmark eatery in Central Ohio.
Today, the family tradition of day-to-day operations of this uniquely diverse hospitality company is carried out by the fourth generation of the Schmidt family. The Schmidt name is recognized throughout central Ohio and the nation as a leader in quality specialty restaurants, catering and unequaled banquet facilities as well as retail sales and fair and festival food services. Pictured left to right are John, Geoff and Andrew Schmidt."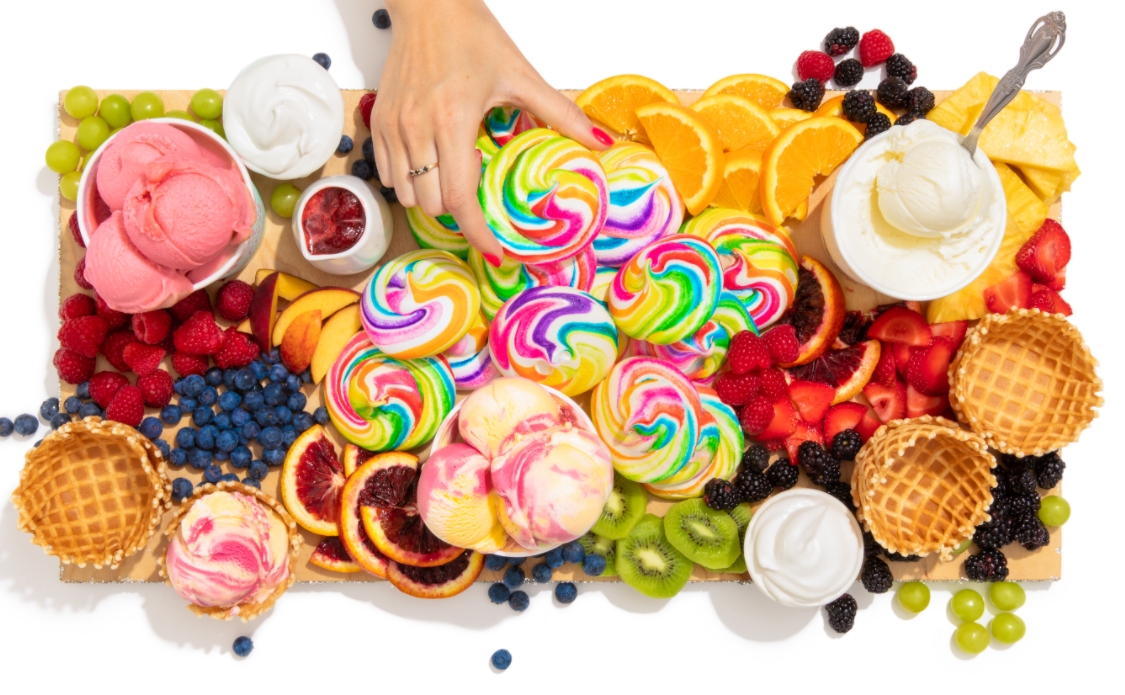 Try the: Salty Caramel
"We're devoted to making better ice creams and bringing people together. It's what gets us out of bed in the morning and keeps us up late at night. We believe that you can grow a business as a community of people, with artful attention to detail and the customer experience, and get continuously better at the same time. That REALLY great ice cream served perfectly in a sparkling and beautiful space, with attentive and in-the-moment service (we believe service is an art) brings people together and helps them connect. And that sometimes sparks fly. And that there should be more sparks flying, generally. We like to make people feel good."
Try the: Toad in the Hole
"An interest in craft beer turned into a passion for an industry that values collaboration, community, and quality. A love of fine dining evolved into a desire to open a true destination eatery. These combined interests led the father and son team of Alan and Bob Szuter to create Wolf's Ridge Brewing, a micro-brewery, restaurant and small business with a focus on people, culture and creating unforgettable experiences for guests. Alan spent years crisscrossing the country as a business consultant and in city after city, he found the local micro-brewing community to be thriving."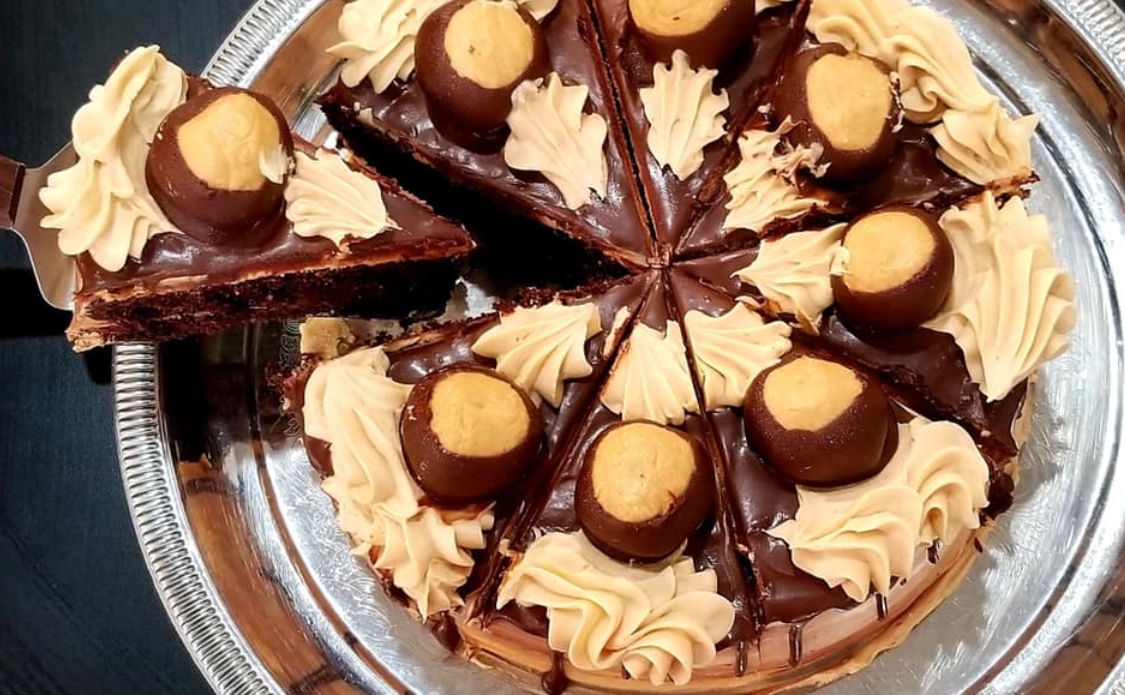 Try the: French Toast
"At Scotty's Cafe, you can expect to find an exceptionally delicious meal whatever your mood may be. Whether you're stopping by for breakfast, lunch, or an afternoon cafe drink for a quick pick-me-up, we have something to satisfy your cravings. And as satisfying as our meals are, you'll receive an equally full measure of amazing customer service. Everything is made in-house and fresh to order, so you know you're getting only the best. Our services fit within a multitude of categories such as bistro, restaurant, and deli, making us a one-stop eatery for everyone to enjoy! And where else can you receive a free dessert with the purchase of an entree?"